IRON CHEF MASAHARU MORIMO WILL OPEN RESTAURANT AT MIRAGE!

Masaharu Morimoto, renowned Japanese chef and star of Food Network's "Iron Chef America" will be opening Morimoto Las Vegas, a new Japanese restaurant at The Mirage in early 2014. His restaurant will take over the location currently occupied by Japonais and feature contemporary Japanese cuisine and his signature sushi.
Column Continues Below Advertisement



'LEGENDS IN CONCERT' CELEBRATES 30 YEARS ON THE STRIP

Last week, "Legends in Concert," the pioneer live tribute show, hit a rare historic Las Vegas' milestone making it only the third show to celebrate 30 years on the Strip. Throughout three decades, Legends has produced more than 18,000 performances center Strip and entertained more than 6.5 million visitors and residents.

More than 500 tribute artists have been featured in the Las Vegas version of "Legends in Concert." The production keeps its finger on the pulse of pop culture with an ever-changing all-star cast as one of the important ingredients for the show's success.

With the show's last move from Harrah's to sister property Flamingo, show times changed to a matinee show six days a week at 4 p.m. along with additional shows at 9:30 p.m. every Sunday and Monday, plus other select weekdays throughout the year.

ONI LOGAN IS SPECIAL GUEST IN 'RAIDING THE ROCK VAULT'

Oni Logan, vocalist and founding member of Lynch Mob, is joining the all-star lineup of "Raiding The Rock Vault" at the LVH through Saturday, May 25. The singer-songwriter will guest star before embarking on the next leg of the international Dio Disciples tour in June.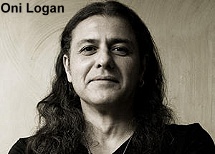 DAVID PERRICO POP EVOLUTION DEBUT AT THE STRATOSPHERE
Trumpeter, conductor and composer David Perrico and his band Pop Evolution have a new home at the Stratosphere. They will appear every first and third Tuesday of the month at 10:30 p.m. starting Tuesday, May 21. Tickets are $20.
Featuring an impressive 18-piece band with an assortment of horns, guitars and strings, David Perrico Pop Evolution transforms popular songs from all genres by infusing them with a big band sound. As part of Stratosphere's ongoing commitment to the community and education, half of all proceeds at the door will be donated to the Las Vegas Academy of the Arts.
WET 'N' WILD LAS VEGAS GETS READY TO OPEN
Wet 'n' Wild Las Vegas is in the final stages of construction. Gold Pass and Season Pass holders will be among the first to try the more than 25 slides and attractions at the new water park beginning Memorial Day weekend. Wet 'n' Wild is located at 7055 S. Fort Apache Rd. Single day admission tickets that can be used beginning June 3 will go on sale soon on the park's website. Pre-season discounts on the Season Pass and Gold Pass will end on June 2 with a regular Season Pass and Gold Pass pricing beginning on June 3.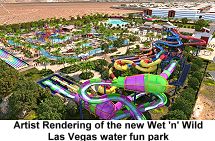 MOB MUSEUM CELEBRATES LAUNCH OF OSCAR GOODMAN'S MEMOIR
The Mob Museum, The National Museum of Organized Crime and Law Enforcement, will celebrate museum board member, former Mayor of Las Vegas and author Oscar Goodman on the occasion of the publication of his brand-new book with the "Being Oscar Bash." It will be three days of festivities including a welcome home celebration, book signings, meet-and-greets and much more with Goodman May 23-25. Goodman's new memoir, "Being Oscar - From Mob Lawyer to Mayor of Las Vegas, Only in America," is being released by Weinstein Books on Tuesday, May 21. The "Being Oscar Bash" is sponsored by Zappos.com. To learn about all the activities including the "Where's Oscar Bobble Head Photo Hunt" to find one of 12 Oscar Goodman bobble heads "hiding" in Downtown Las Vegas, visit www.themobmuseum.org.
PRESS INDOOR/OUTDOOR SOCIAL HUB OPENS AT FOUR SEASONS
PRESS, the Four Seasons' indoor/outdoor bar, is now open to the public and offering food and drink from morning until late night. The new bar is also featuring a signature "20 Plates & 20 Wines" seasonal menu. PRESS is named for the process of pressing coffee for the perfect cup, the hot pressed Panini sandwich and the production of wine by pressing grapes.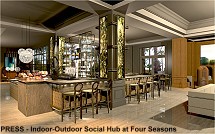 15TH ANNUAL TIGER JAM FEATURES KID ROCK
Multi-platinum recording artist Kid Rock will bring his Rebel Soul Tour to the Mandalay Bay Events Center to headline the 15th Annual Tiger Jam fundraiser on Saturday, May 18 at 8:30 p.m. Tickets range from $60.75 to $134.25 Prior to the live concert, guests can participate in a morning golf outing and/or a VIP reception at Mandalay Bay. Following his performance, there will be a post-concert party at House of Blues.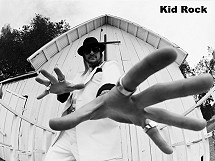 HARD ROCK HOSTS STAR-STUDDED MEMORIAL DAY WEEKEND
The Hard Rock Hotel will host a star-studded lineup of entertainment Memorial Day weekend, May 23-26.
Festivities begin Friday at 8:30 p.m. with the "Kings Of The Mic" tour headlined by LL Cool J and featuring DJ Z-Trip at The Joint. Joining the two-time GRAMMY® winning recording artist will be a legendary lineup of Ice Cube, Public Enemy and De La Soul. Tickets start at $49.50.
On Saturday will be Robbie Rivera's world-renowned Juicy Beach party at Paradise Beach. The 17-hour event continues that night at Body English Nightclub & Afterhours with DJ sets by Rivera, Felix Cartal and Donald Glaude. Admission starts at $20 for women and $30 for men.
On Sunday, a REHAB party will celebrate its 10-year anniversary season with entertainment mogul Diddy and resident DJs. Admission starts at $30 for women and $50 for men.
Andrew Dice Clay will be appearing at Vinyl all weekend. Tickets start at $54.
GRANT GRIFFIN'S 2013 'THE VOICES' APPEARS AT SOUTH POINT
Singer-producer Grant Griffin will be presenting his 2013 "The Voices" at the South Point on Monday, May 20 at 7:30 p.m. and covering many genres of music from Jazz to Broadway. Griffin's special vocal guests will include Jeneane Marie, Robin Berry Vincent, Gabariella Versace and Paul Stubblefield along with the Enrique Lugo Dance Company. Tickets are $35, $40 and $45 at the box office.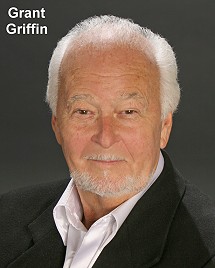 PEDIPED FOOTWEAR OPENS FIRST RETAIL STORE IN TOWN SQUARE
The multi-million-dollar children's shoe company, pediped® footwear, based in Henderson, Nev., will open its first store located in a shopping center on Friday, May 17 at Town Square next to Sunglass Hut. The general public is invited to officially celebrate the new store on Saturday, June 1 from 11 a.m. to 3 p.m. There will be a fashion show featuring all of the new summer and fall styles, games including a shoe toss, and a special gift certificate toward a future purchase will also be given to all attending guests. Pediped is planning to open up to 20 additional stores throughout the United States within three to five years.
The new store will encompass 700 square feet, showcasing 140 different styles of pediped shoes for boys and girls, ranging in ages from newborn to 8-years-old. Also making its debut at the pediped store will be Brian James Footwear, the new line of women's shoes launched by pediped founder Angela Edgeworth this past spring.
SCHLOTZSKY'S SANDWICH SHOP OPENS FIRST STRIP LOCATION
Castle Walk Food Court inside the Excalibur will celebrate the grand opening of a Schlotzsky's sandwich shop in late May marking a company milestone as the first location on the Strip. Introduced in 1971 in Austin, Texas, the company made a name with its signature creation, The Original® sandwich modeled after the muffulettas in New Orleans' French Quarter.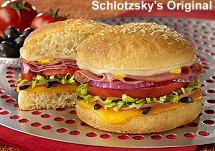 PROJECT DINNER TABLE ANNOUNCES 2013 CHEFS AND LOCATIONS
Project Dinner Table has announced its chefs and partial location lineup for 2013. Project Dinner Table is a series of once-in-a-lifetime fundraising dinners served around one long, white-linen-draped table set in unique settings. Annual memberships are $39. Tickets are $175 for members and $190 for non-members.
The schedule includes: May 18 Chefs Bradley Ogden, Sam Marvin and Alicia Stewart at Tivoli Village; June 8 TAO Group chefs at TPC Golf Course; Sept. 21 Executive Chefs Royden Ellamar and Edmund Wong representing Bellagio at Dream Racing at Las Vegas Motor Speedway; Oct. 19 chefs from Emeril Lagasse's Restaurants - Table 10, Delmonico Steakhouse and Lagasse's Stadium at The Venetian and The Palazzo with the location to be announced; and Nov. 11 chefs from Station Casinos with another location to be announced.
ROCK 'N ROLL WINE'S 9TH ANNUAL REGGAE POOL PARTY IS MAY 18
Rock 'n Roll Wine's 9th Annual Reggae Pool Party wine tasting highlighting more than 80 unique wines from 40-plus wineries from around the world and featuring live performances by Hawaiian sensation Natural Vibrations ("Natty Vibes") with special guest Headshine will take place Saturday, May 18 from 7-ll p.m. at the Palms Pool at the Palms. Tickets are $34.99 in advance and $39.99 at the door.
TOP OF NEXT COLUMN
SKI & SNOWBOARD RESORT OPENS FOR SUMMER ACTIVITIES

The Las Vegas Ski & Snowboard Resort (LVSSR) is opening up again on Memorial Day weekend for the 2013 summer season. Activities will include: scenic chairlift rides $10 (free for military May 31-June 2), disc golf $17, hiking, mountain biking and lawn games. LVSSR welcomes tent and RV campers. This summer, the U.S. Forest Service is renovating its campgrounds so LVSSR is offering the only sites available in Lee Canyon.

Getting ready for the summer season, LVSSR will host an annual hill clean up at 10 a.m. on Saturday, May 18. Volunteers will receive a complimentary BBQ lunch at 1 p.m. and the volunteer who collects the most trash will receive a 2013/14 Battle Born season pass and other prizes will be awarded to participants.

PARK ON FREMONT LAUNCHES WEEKEND BRUNCH

Park on Fremont has launched signature Bloody Marys, bottomless mimosas and brunch selections during "Orange Juice Blues" Sundays from 11:30 a.m. - 4 p.m. Park on Fremont's rustic dining area and outdoor patio creates a whimsical atmosphere complete with hopscotch, a seesaw and an art collection.

CHOCOLATE & SPICE BAKERY PRESENTS SPRING COOKING CLASS

Chef Megan Romano of Chocolate & Spice Bakery on West Sahara will present her spring cooking class on Thursday, May 30 from 6-7 p.m. featuring personal recipes and professional instruction, small bites and refreshments as well as a take home gift. The class is $50. For more information, visit www.chocolatenspice.com

.

ABOVE & BEYOND ANNOUNCE 'GROUP THERAPY' RESIDENCY

In anticipation of their imminent Group Therapy show launch the weekend of May 17 and 18 at Wynn, UK's most popular DJs, Above & Beyond, have made a short film about their summer residency. The video was made on location in Las Vegas and London.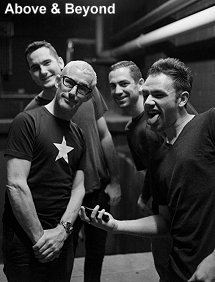 PAPILLON GROUP HAS TOUR PAIRING HELICOPTERS AND HARLEYS
Now through Nov. 6, The Papillon Group is offering the opportunity to journey from the South to the North Rims of the Grand Canyon via motorcycle and helicopter. Created exclusively by The Papillon Group in partnership with EagleRider the flight lands at the Grand Canyon and a two and a half hour guided motorcycle tour follows. The entire tour lasts nine and a half hours; visit www.Papillon.com.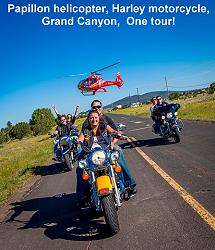 NEWS BLURBS
E!'s "Ice Loves Coco" star is extending her performances in "Peepshow" at Planet Hollywood through Sept. 1
The ladies of the sexy "Fantasy" show at the Luxor will rock the house at Rockhouse in The Grand Canal Shoppes at The Venetian on Friday, May 24 starting at 8 p.m.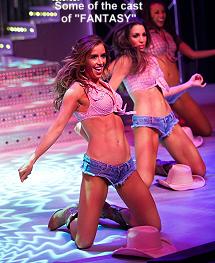 The 2013 Billboard Music Awards, hosted by actor and comedian Tracy Morgan, will broadcast live from the MGM Grand Garden Arena Sunday, May 19 at 8 p.m. live ET/delayed PT on the CBS Television Network. Music legend Prince, recipient of this year's Billboard Icon Award, will perform during the three-hour show. Tickets range from $75 to $250.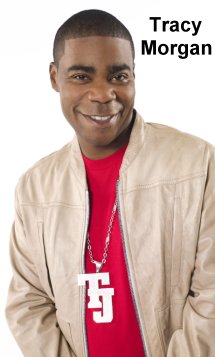 Chef Emeril Lagasse, executive chef and owner of four Las Vegas restaurants, was awarded the James Beard Foundation Humanitarian of the Year for 2013 this month in New York. Lagasse received the award due to his devotion and service through the Emeril Lagasse Foundation, which he founded in 2002.
Country artist newcomer Maggie Rose will perform on the outdoor stage at Sway Pool Lounge at the Silverton on Saturday, May 18 at 7 p.m. Rose's debut album "Cut To Impress" was just released this spring. Tickets are $19.99 with two drinks or $15 without.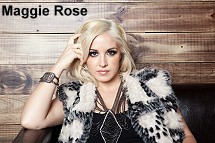 Last week Angel Management Group's PURE Nightclub welcomed the sultry ladies of "X Burlesque" who were celebrating their 11-year show anniversary.
The Cannery will be hosting a blood drive for the public on May 26 and 27 from 9 a.m. to 5 p.m. inside The Club. Donors will receive two free Cannery Buffet coupons and 1,000 points on their American Can Club Card.
The District At Green Valley Ranch is showing 50 free family movies through Oct. 26 on Friday and Saturday nights outside at dusk on the green adjacent to Whole Foods Market. Guests are encouraged to bring blankets, picnic baskets with snacks and complimentary popcorn is provided.
SOME LAS VEGAS RESTAURANTS CELEBRATE THE BURGER
National Hamburger Day will be celebrated at Fat Bar-Fatburger on the Strip with $1 hamburgers from 4-5 p.m. on Tuesday, May 28.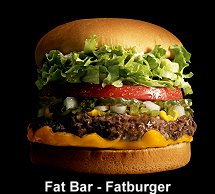 Throughout May, Comme Ça by David Myers at The Cosmopolitan is celebrating National Burger Month with weekly burger specials. The remaining creations include the Merguez Burger made with spiced lamb sausage, cucumber rhaita, vadouvan mayo and a caraway brioche bun May 13-19 and the Pork-a-nator made with a crispy pork cutlet, braised pork belly, head cheese, pig-brain mayo and a toasted bacon bun May 20 - 31. Burgers with fries are $18.
All five southern Nevada Smashburger locations will give one free Classic Smash™ burger away on National Burger Day, May 28 to anyone with the last name "Burger," or variations thereof. Locally, there are more than 200 variations of the name. The average person will eat 43 hamburgers per year.
SUMMER ZUMBA-THON TO BENEFIT THREE SQUARE FOOD BANK
A Summer Zumba-Thon, a high-energy two-hour party where attendees get an incredible workout, will be taught by a variety of popular instructors while the music pounds in a nightclub atmosphere at the Silverton's Sway Pool Lounge on May 17. Because there's a pool, Summer Zumba-Thon will incorporate Aqua Zumba. There will be giveaways, door prizes, photo-ops and energetic music and instructors. To join the fundraising party for Three Square Food Bank, attendees must bring $5 and five canned food items.
ULTIMATE POKER'S FIRST TOURNAMENT WINNER IS FROM LAS VEGAS
On Sunday, May 5, amateur poker player Daniel Healey of Las Vegas, Nev., came in first place in Ultimate Poker's first $10,000 Sunday online tournament at UltimatePoker.com, He made history as the winner of the first legal, real money online poker tournament to be held in the United States. The historic $10,000 Sunday tournament capped at 200 players, with Healey winning $4,173.
Due to high demand, the limit for Ultimate Poker's Sunday Tournament at 6 p.m. PST has doubled to a capacity of 400 players, doubling the potential prize pool to $20,000. Buy-in is $100 with a $10,000 guaranteed prize pool. On April 30, 2013, Ultimate Gaming, a majority-owned subsidiary of Station Casinos LLC, launched real money online poker at UltimatePoker.com.
STITCHED GOES UNSTITCHED WITH SALE DOWNTOWN
On Wednesday, May 15 from 6 - 9 p.m., Stitched will transport a curated collection of men's clothing and accessories from the Cosmopolitan to Commonwealth downtown at 525 E Fremont and offer prices up to 70 percent off. There's also a free gift with tweet at checkout and sponsored cocktails.
This is Stitched at the Cosmopolitan's first sale and it has a dual purpose: a thank you for continued local support and market research to gauge if there is a demand for a Stitched location downtown.
TEN HEART SCULPTURES WILL BE UNVEILED AT VILLAGE SQUARE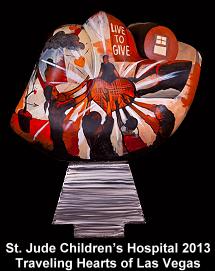 Through July 31, Village Square at 9400 West Sahara Avenue is the new home for the Las Vegas Chapter of St. Jude Children's Research Hospital 2013 Collection of the traveling Hearts of Las Vegas exhibit featuring a collection of 10 three-dimensional, five-foot tall artistic human-heart sculptures crafted by local artists. Each heart is a one of a kind piece inspired by the theme "The heart of a child."
Column Continues Below Advertisement
CONTINUE ON TO...:

THIS WEEK'S >LAUGHLIN NEWS
LAST WEEK'S >LAS VEGAS NEWS
>VEGAS VIEW FULL NEWS ARCHIVES
Return to >"Heard Around Town"
Return to >Las Vegas Leisure Guide