OPENING SOON FUKUBURGER WILL PARK AT FAME!

FAME - Food. Art. Music. Entertainment will open soon at The LINQ, Caesars Entertainment's shopping dining and entertainment district. The 12,000-square-foot venue will include an Asian marketplace, several casual dining options and a formal restaurant all offering authentic Asian cuisine including Japanese, Chinese, Thai and Vietnamese.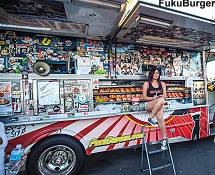 Fukuburger, the popular food truck serving all-American burgers with a Japanese twist, will be the first to occupy the food truck station in the lower level Asian market at FAME. The experience will create a culinary bazaar, combining the great street foods of Japan, Taiwan, Thailand, Korea, China and Vietnam on a menu serving dim sum, stir-fry, ramen, barbecue, crepe and more. The stationary food truck will offer fusion fare and host various vendors, beginning with Fukuburger.
In addition to the various dining options on the main level, a vast selection of microbrews from an array of Asian countries will be served in bottles and on tap. Live Asian-inspired entertainment, such as tiger and dragon dances and Taiko drum performances, along with Gangnam-style beats will keep the market festive.
The upper level will host Fōchun, serving a hybrid of innovative Asian cuisine by celebrated chef Bryan Emperor in a dynamic setting, open daily for dinner.
Column Continues Below Advertisement
MR CHOW PLANS TO OPEN AT CAESARS PALACE IN EARLY 2015
Internationally renowned MR CHOW is expected to open his seventh chic restaurant location in early 2015 at Caesars Palace. The luxurious Beijing cuisine eatery will be located in the impressive second story space currently occupied by Empress Court, which will close this spring. With locations in Malibu, Beverly Hills, New York, Miami and London, MR CHOW has conceptualized and perfected refined Beijing cuisine dining with European style service. MR CHOW guests will enter through a set of private elevators, located on the casino floor level of Caesars Palace. The restaurant on the second story will overlook the Garden of the Gods pool oasis. The menu will feature beloved dishes such as the Chicken Satay, Green Prawns, hand-pulled MR CHOW Noodles and famed Beijing Duck.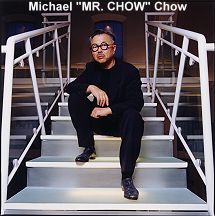 MIRACLE MILE SHOPS PLAN REDEVELOPMENT AND NEW STORES
Miracle Mile Shops at Planet Hollywood have begun planning efforts to convert a 60,000-square-foot area on the center's south end into a dining and entertainment destination. Once completed, the area will feature a completely redesigned look and feel as well as multiple new concepts. The center is currently working with KGA Architecture on designs to create the entirely new pedestrian experience. Construction on the area is expected to begin in 2015.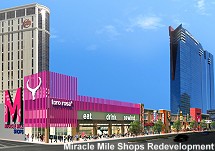 Additionally, several new stores are set to open soon throughout the center. Scheduled to open this month is health and nutrition hotspot GNC; elite shoe and apparel retailer Shoe Palace; and the first free-standing Alex & Ani store in Las Vegas, featuring bangle bracelets, necklaces, earrings and rings that adorn the body, enlighten the mind, and empower the spirit. Additionally, Chipotle will bring its Mexican cuisine to Miracle Mile Shops this fall, and comic and fandom online retailer Ink & Vector recently opened its first and only pop-up location within the center.
BLVD CREAMERY CUSTOM ICE CREAM OPENS AT MONTE CARLO
BLVD Creamery is the contemporary ice cream shop now open at Monte Carlo. Pops of vibrant pastel colors set against bright white walls and an upbeat soundtrack of indie alternative and post-punk new wave tunes welcome guests into a dreamy world of imaginative ice cream flavors, sundaes, popsicles, shakes, flavored milks, floats and ice cream sandwiches.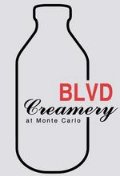 Monte Carlo's skilled pastry team flavors and churns each creation to silky smooth perfection daily. Every treat is made from all-natural milk and cream. Twenty-four ice cream and sorbet flavors from a rotating roster of quirky combinations are available each day. BLVD Creamery is open 11 a.m. - 11 p.m.
BLVD Creamery is the final venue to open as part of the major transformation at the resort. The entire front facade has been recreated into a gathering place. In addition to BLVD Creamery, the new plaza features Yusho, a Japanese-inspired grill and noodle house; Double Barrel, a casual roadhouse restaurant and bar concept by leading hospitality experts at sbe; Sambalatte, the ultimate coffee experience; and 800 Degrees Neapolitan Pizzeria, serving build-your-own personal pizzas in an 800-degree wood-burning oven.
LOBSTER ME GAINS NEW LOCATION AT GRAND CANAL SHOPPES
Lobster ME, a Las Vegas-born brand, offering Maine lobster-inspired menu items has opened its newest location inside the Grand Canal Shoppes at The Venetian featuring a combination of table and bar seating as well to-go orders. The restaurant features a variety of lobster rolls made to order with each including the meat of a one pound lobster. In addition to other creative lobster-infused items as the "lobsicle," a fried lobster tail served on a stick, diners will find breakfast selections such as lobster and waffles, lobster scramble, and the Lobster ME muffin served until 11 a.m. daily. Cocktails include the Lobster Mary, made with spicy tomato juice, horseradish, Jameson's Irish Whiskey and served with a lobster claw. An original concept of the Lev Restaurant Group, Lobster ME also has a location inside the Miracle Mile Shops at the Planet Hollywood and a Lobster ME food truck.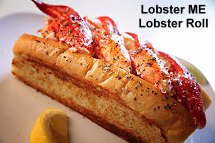 SLS LAS VEGAS PLANS THE SLS BUFFET AND THE PERQ COFFEE BAR
SLS Las Vegas plans to add two original food and beverage concepts by global hospitality leader sbe to the property: The SLS Buffet and The Perq coffee bar. The modern buffet is an original design by Gensler architects in collaboration with renowned design consultant Philippe Starck, and The Perq marks the partnership between sbe and LAMILL Coffee. Both will open Labor Day weekend.
LAS VEGAS EPICUREAN AFFAIR FUNDRAISER PLANNED MAY 22
The Nevada Restaurant Association's Las Vegas Epicurean Affair, which is a night of divine indulgence, will be held Thursday, May 22 from 7-10 p.m. at The Palazzo Pools. Nearly 75 of Las Vegas' finest restaurants, world renowned chefs, and nightclubs and beverage purveyors will be represented. Tickets are $155 for early admission at 6 p.m. and $105 for general admission, visit www.palazzo.com or call 702-414-9000. Proceeds from the Las Vegas Epicurean Affair benefit the culinary educational programs of the Nevada Restaurant Association (NvRA) and the NvRA Educational Foundation.
GOODWILL'S INAUGURAL THE BLUE PARTY PLANNED FOR MAY 22
Goodwill of Southern Nevada will hold its inaugural The Blue Party fundraiser, an evening of original runway fashion, art and live music under the stars outside Mundo Restaurant at the World Market Center in on Thursday, May 22 from 6-10 p.m. The Blue Party will showcase seven local up-and-coming local fashion designers who will premiere their one-of-a-kind-collections using reimagined and repurposed Goodwill merchandise during a live runway fashion show.
Participating designers include: Mitch Atkinson, Carlos Bruce, Maria Bruce, Tiffany M. Lewis, Aldo Mencatto, Wanda Merrit, and Glen Wright. Tickets start at $25, visit http://www.goodwillblueparty.org.
JENNIFER MAIN CREATES MUSIC-INSPIRED CHARCOALS AT ART ENCOUNTER
Acclaimed Los Angeles-based artist Jennifer Main is being featured in a special "Music Is Medicine" art event at the Art encounter™ gallery in the Forum Shops on Friday and Saturday, May 16 and 17 from noon to 6 p.m. Main will be producing a series of original charcoals motivated by the music that will be playing while she creates in the gallery. Main's music themed charcoal originals will be available for purchase during the event and her pastels, new original oils, acrylics and watercolors will also be on display for purchase.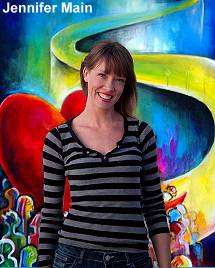 Earlier this month, she donated an original painting at The Smith Center Charity Event for $14,000 and her sculpture sold for $20,000, all going to the charity.
DRAI'S BEACH CLUB NIGHTCLUB WELCOMES RESIDENT DJ ERIC PRYDZ
Coming on the heels of his performance at Ultra Music Festival, Grammy-nominated, Swedish DJ/producer Eric Prydz will launch his residency program at the new 65,000-square-foot Drai's Beach Club Nightclub at The Cromwell over the four-day Memorial Day weekend. Prydz's first performance is on Friday, May 23. Tickets are on sale at www.draislv.com.
TIVOLI VILLAGE CELEBRATES THIRD ANNIVERSARY WITH TIVOLI DAYS
In honor of its third anniversary, Tivoli Village will host its third annual Tivoli Days from May 16-22. The week-long celebration features a different event each day. Special events include: May 16 5-9 p.m. Car Show & Movies in The Park featuring Disney's "Cars;" May 17 8 p.m.-midnight Salsa Under the Stars dancing; May 18 noon-4 p.m. Roos-N-More Petting Zoo; May 19 starting at 11 a.m. Happy Hour Charity Crawl; May 20 6-7 p.m. Free Sunset Yoga in the Park; May 21 6-9 p.m. SPYON Vegas; and May 22 5-8 p.m. Mutt Mixer.
TOP OF NEXT COLUMN
DUNKIN' DONUTS HOSTS FIRST 'CELEBRITY RESTAURANT CHALLENGE'
Dunkin' Donuts is hosting its first "Celebrity Restaurant Challenge" from noon to 2 p.m. on Saturday, May 17. Local celebrities and personalities will be working at select Dunkin' Donuts locations to raise awareness for Nevada Childhood Cancer Foundation's Camp Cartwheel, an outdoor three-night camp experience designed to help children with cancer or other critical illnesses. A few of the volunteering celebs include: hypnotist Anthony Cools; Claire Sinclair of "Pin Up;" magician Seth Grabel; Pro BMX Rider Ricardo Laguna; "Chippendales" and "Fantasy" cast members; etc.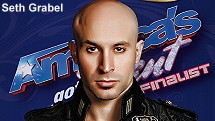 BOOK SIGNINGS FOR ENTERTAINER TONY SACCA'S SHOWBIZ BIOGRAPHY
Las Vegas entertainer Tony Sacca's tell-all biography, "Tony Sacca: A 50 Year Journey From The City of Brotherly Love to the Entertainment Capital of the World," written by Las Vegas author Arlene Krieger and published by Mascot Books is being released this month. On Saturday, May 17, following the 2 p.m. taping of Sacca's "Las Vegas Rocks Variety Show" that is open to the public at the Plaza downtown, he will hold a book signing at 4 p.m. in the Plaza's gift shop.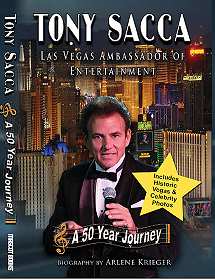 Veteran entertainer, singer, producer, and TV host Sacca is revealing his life story now in a book. Sacca has spent 50 years of his life since childhood performing. His unique story stems from being born an identical twin to parents who were second generation Italian Americans. His father was a butcher and his mom worked in a tailor sweat shop as a sewing machine operator. The family lived in Philadelphia better known as South Philly, which was a place from where many singers hailed.
Sacca will be holding more book signings. On Saturday, May 31, he'll be at Barnes & Noble at 567 N Stephanie St, Henderson, NV 89014 from 2-4 p.m. That night, he'll be signing at the Italian American Club at 2333 E Sahara Ave, Las Vegas, NV 89104 from 6-8 p.m.
JEFF 'BIG DADDY' WAYNE WILL VISIT RIVIERA COMEDY CLUB
Jeff "Big Daddy" Wayne will be appearing at the Riviera Comedy Club, May 26-June 1 and sharing the stage with Jimmie (JJ) Walker. Shows are nightly at 8:30 p.m. Tickets are $29.99.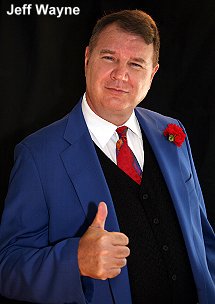 Wayne has six nationally released CDs that are constantly played on rotation on radio and now he has released his new comedy CD, "Big Daddy Knows." In the new release, Wayne takes you through all the issues of today, taking no prisoners: texting, cougars, TV reality shows featuring Bigfoot, Ghosts, UFOs, and the latest fad of pretentious Hollywood -- Elephant Dung Coffee! "Good to the last plop!"
A seasoned veteran of comedy clubs, concerts, luxury cruise ships, and television, Wayne is perhaps best known for his one-man show, "Big Daddy's Barbeque," (Grilling Food, Sex and Marriage), which he has performed in theaters throughout the world.
'PANDA!' CELEBRATES 100TH SHOW AT THE VENETIAN® AND THE PALAZZO®
"PANDA!," the first-ever Chinese produced show to take up a Las Vegas residency, celebrated its 100th show this month. New production "PANDA!" is produced by a team whose impressive credits include the opening and closing ceremonies of the 2008 Summer Olympics in Beijing. The show combines high-flying acrobatics, mystifying martial arts, music, and dance, while featuring a talented cast of world-class performers from China National Acrobatics Troupe, Shaolin Monastery Kung Fu Monks Troupe, and China Star Dance Troupe.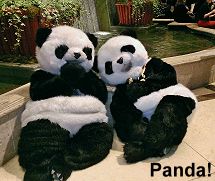 MANDALAY BAY TO HOST BEER VS WINE PAIRING DINNER AT MIX
Mandalay Bay will hold an interactive culinary competition between two leading beverage experts Wednesday, May 21 at 7:30 p.m. at miX Restaurant. Hosted by Mandalay Bay's Director of Food and Beverage and Certified Cicerone Sarah Johnson and Director of Wine Harley Carbery, the exclusive five-course dinner menu, created by miX Executive Chef Bruno Riou, will pair each course with a beer and wine selection. The two will go head-to-head throughout the culinary experience with the assistance of Winemaker Russell From of Herman Story Wines and Brewmaster Matthew Brynildson of Firestone Walker Brewing Co. Tickets are $125.
TIMELY NEWS
The Mob Museum just introduced a new exhibit, The Cowboy Sheriff, dedicated to the life and times of Ralph Lamb. From 1961-1979, Sheriff Ralph Lamb enforced the law in Las Vegas.
Upcoming shows at The Chelsea at The Cosmopolitan include: Bruno Mars May 23-24; Chelsea Handler June 13-14; Kraftwerk 3-D Concert June 28; Ed Sheeran Aug. 29-30; and Keith Urban Aug. 31.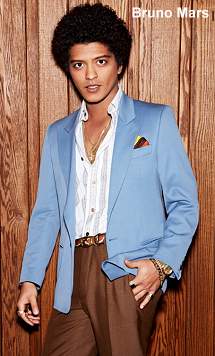 Limited Editions Eccoci Annex opened its newest boutique at the Boulevard Mall.
The Parlour inside the El Cortez downtown features karaoke every Friday, Saturday and Sunday evening at 10 p.m. Every Friday through May from 6-10 p.m., John Brooks, an award-winning Elvis Presley tribute artist performs.
Open to the public, the inaugural Nellis/Creech & Military Veterans Appreciation Day will be held Saturday, May 17, which is Armed Forces Day, from 11 a.m.-5 p.m. at Craig Ranch Regional Park in North Las Vegas. A free barbecue lunch will be provided to military members and families. Everyone will enjoy free entertainment and visiting the mobile Mid-East Memorial Wall.
The Animal Foundation's recent 11th Annual "Best In Show" found homes for more than 50 canine contestants and raised more than $215,000 to help animals in need at the Orleans Arena.
M RESORT POOL PARTIES
DayDream Night Swim parties at the M Resort kick off on Tuesday, May 13 with an '80s-themed bash from 8 p.m. until 2 a.m. Revelers will enjoy an open bar on select spirits from 8-10 p.m., music by DJ Carlos Sanchez and a chance to win prizes. The party on June 3 will have a Latin theme.
A DayDream Bikini Contest will take place from 4-5 p.m. on Saturday, May 17. A total of $1,000 will be awarded to the top three bikinis. Another contest will take place on June 28.
BOOK SIGNINGS BY 'PAWN STARS' ART APPRAISER BRETT K. MALY
"Pawn Stars" fine art appraiser Brett K. Maly will be signing his just released book "The Pocket Picker: For Fine Art" at the Gold and Silver Pawn Shop, 713 S Las Vegas Blvd., on Saturdays and Sundays, May 17-18 and 24-25 from 2-3 p.m. "Pawn Stars" Rick Harrison and Gold and Silver Pawn Shop owner wrote the book's foreward.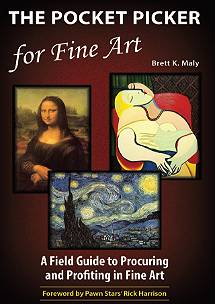 Maly's book is all about what you need to know to buy fine art and acts as a field guide for 'pickers.' In addition to appraising fine art for collectors and institutions, Maly has appeared as an expert on radio and television, including a recurring role on the History Channel's "Pawn Stars," where he has discussed everything from fine art valuation, to its collection and preservation. Fine art expert Maly has served as local Art encounter's director for 20-plus years. He is certified as an appraiser through UC Irvine's Certification Program in Fine and Decorative Arts, is a member of the American Society of Appraisers, and has completed his certification in Uniform Standards of Professional Appraisal Practice (USPAP) (certification 2004/re-certification 2009).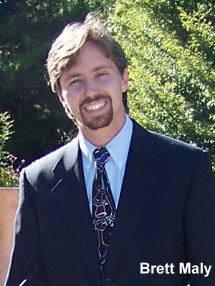 MGM RESORTS NAMED AMONG NATION'S TOP COMPANIES FOR DIVERSITY
For the ninth consecutive year, MGM Resorts International (NYSE: MGM) has earned the No. 1 ranking on the "Top 10 Regional Companies" list for diversity best practices, according to DiversityInc, one of the nation's leading sources on workplace diversity management. Approximately 64 percent of the company's 62,000 employees are minorities. In management ranks, about 43 percent of employees in the supervisory positions are women and 38 percent are minorities.
Column Continues Below Advertisement
CONTINUE ON TO...:
THIS WEEK'S >LAUGHLIN NEWS
LAST WEEK'S >LAS VEGAS NEWS
>VEGAS VIEW FULL NEWS ARCHIVES
Return to >"Heard Around Town"
Return to >Las Vegas Leisure Guide