LAS VEGAS MOURNS DANNY GANS PASSING AWAY


There's no question that everyone in Las Vegas is devastated and totally shocked about headliner Danny Gans' suddenly passing away at age 52 in the early hours on May 1. He began as a Las Vegas' headliner at the Stratosphere, moved to the Rio for a few years until Steve Wynn snatched him up and gave him his own theatre at The Mirage, which he owned at that time. Wynn recently brought him to his new Encore hotel, where once again he always played to sold-out houses. Gans is already missed!

M RESORT ANNOUNCES FIRST POOLSIDE CONCERT ON PIAZZA

Grammy award-winning jazz artist Natalie Cole is set to perform "Still Unforgettable: An Evening with Natalie Cole" at the new M Resort as it launches its first poolside concert, Saturday, May 23 at 8 p.m. Cole will perform on the resort's state-of-the-art, built-in stage in the Villaggio Del Sole Pool and Entertainment Piazza. Tickets are $65 and $85, call 800-745-3000.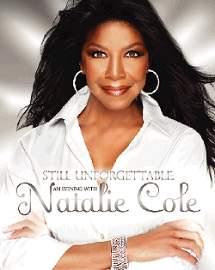 The eight-time Grammy winner is "unforgettable" as a performer. This year, she won two Grammy awards for her "Still Unforgettable" CD and the NAACP Award for Best Jazz Artist.

Column Continues Below Advertisement


IMPERIAL PALACE SAYS ALOHA TO LUAU SEASON
The Imperial Palace is running its poolside "Imperial Hawaiian Luau" for the 18th year. The open-air dinner show with an all-you can eat buffet, all-you-can drink adult beverages and a souvenir Pagoda cup for every ticket holder will be performed every Tuesday and Saturday through Sept. 29.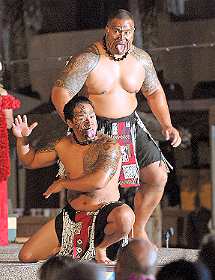 The 90-minute dinner show features live music and traditional dances and costuming from several of the Pacific Islands including Hawaii, Tonga, Fiji and Samoa. Tickets are $49.95 and VIP tickets are $59.95, call 702-731-3311.
FREMONT STREET EXPERIENCE WILL STEP BACK IN TIME THIS SUMMER
Beginning Memorial Day weekend, the Fremont Street Experience (FSE) will be taking Las Vegas back 40 years with the "Summer of '69: Vegas or Bust" festival and concert series that will continue for 108 days through Labor Day weekend. The celebration will offer a summer of free concerts by major iconic bands from 1969.
All summer long, themed nightly entertainment will also include cover bands and tribute artists, theatrical performances with costumed entertainers, new Viva Vision shows paying tribute to the year 1969 and special guest appearances.
"Vegas Groovy Cruise," June 5-7, will feature and display classic cars plus muscle cars from 1969. Rare Earth and Bill Haley's Comets will both perform concerts on Saturday, June 6.
"American Pie 4th of July" from July 3-5 will commemorate Independence Day and highlight FSE's Viva Vision show, "Don McLean's American Pie." Headline concerts will feature Janis Joplin's Original Band Big Brother & The Holding Company on July 3, and The Grass Roots on July 4. Also on July 4, there will be a virtual fireworks show on the Viva Vision canopy.
"One Giant Leap: 40th Anniversary of Moon Landing" will mark the historic launch of Apollo 11 on Thursday, July 16, and the landing on the moon on Monday, July 20. Special "moon landing" concerts will feature Jefferson Starship on July 18 and The 5th Dimension on July 25.
"Woodstock TributePalooza: 40th Anniversary of Woodstock" will relive the August 1969 festival. FSE will bring the country's best tribute artists to Las Vegas to pay homage to Jimi Hendrix, Janis Joplin, The Who, Joe Cocker, The Grateful Dead and others from Friday, Aug.14 through Sunday, Aug. 16.
"Labor Day Weekend: End of Summer, What a Bummer Bash" will close the summer concert series Sept. 4-7. Highlighting the weekend will be concerts by Canned Heat on Saturday, Sept. 5, and Three Dog Night on Sunday, Sept. 6.
BILL MAHER RETURNS TO THE ORLEANS SHOWROOM
HBO late-night talk show host and comedian Bill Maher will return to The Orleans Showroom for three performances, May 29, 30 and 31. Tickets start from $54.95, call 702-365-7075.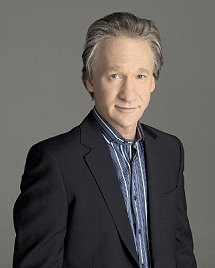 Maher began his stand-up career in 1979 and was host of the New York City comedy club Catch a Rising Star. In 1982, Maher began appearing on the Johnny Carson and Dave Letterman shows and made other television appearances including a guest appearance on "Murder She Wrote." Maher appeared in several films including "D.C. Cab," "Rat Boy," "Cannibal Women in the Avocado Jungle of Death" and "Pizza Man."
For the past 15 years, Maher has set the boundaries of how far political humor and satire can go on American television and garnered 21 Emmy nominations. First on "Politically Incorrect," and for the last seven years on HBO's "Real Time with Bill Maher," In October 2008, Maher took a swipe at organized religion in "Religulous," directed by Larry Charles ("Borat"). The film became the seventh-highest grossing documentary ever.
Maher has written four bestsellers: "True Story," "Does Anybody Have a Problem with That? Politically Incorrect's Greatest Hits," "When You Ride Alone, You Ride with Bin Laden" and most recently, "New Rules: Polite Musings from a Timid Observer."
AMERICA TAKES CANNERY DOWN THE 'VENTURA HIGHWAY'
English-American folk rock band sensation, America, will perform at The Club inside the Cannery in North Las Vegas on Saturday, May 16 at 8 p.m. Tickets start at $14.95, call 702-507-5757 or 866-999-4899.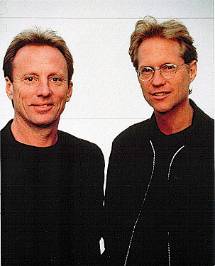 America became an overnight sensation in the early 1970s following the huge success of their No. 1 hit single, "A Horse with No Name," and the top ten single "I Need You." America's debut self-titled album quickly went platinum and remained at the top of the charts for five weeks in 1972. The group struck gold again with the release of another top-ten hit, "Ventura Highway."
In 2006, the band was inducted to the Vocal Group Hall of Fame and members of America still continue to record new material and perform on the concert circuit.
BELLAGIO GALLERY OF FINE ART UNVEILS TWO NEW WORKS
The Bellagio Gallery of Fine Art's "Classic Contemporary: Lichtenstein, Warhol & Friends" exhibition at Bellagio will soon highlight two new works. Beginning May 15, Andy Warhol's iconic "Soup Cans" as well as three new prints in Roy Lichtenstein's famed "Cathedral Series" will be on view.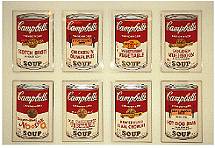 These works will join the other exhibit masterworks from such celebrated contemporary artists as Frank Stella, Dan Flavin and Ellsworth Kelly. A partnership with the Museum of Contemporary Art San Diego, "Classic Contemporary" is on view through Sept. 7.
COMEDIAN ARTIE LANGE WILL BRING LAUGHTER TO HARD ROCK
Comedian and talk show guest, Artie Lange, who has been a regular on "The Howard Stern Show" radio show for the past five years, will bring his live show to The New Joint at the Hard Rock on Saturday, June 27. Tickets are $45-$150, call 800-745-3000.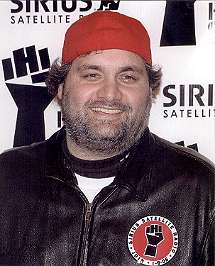 Recently, Lange starred, co-wrote, and produced his own feature film "Beer League." Lange is also a regular guest on "The Late Show with David Letterman," "Late Night With Conan O'Brien," "Jimmy Kimmel Live!," and "The Best Damn Sports Show, Period."
Lange has also produced his own concert DVD entitled, "ARTIE LANGE: It's The Whiskey Talkin'," which includes a raucous stand-up performance, a behind-the-scenes look at some of his gigs, and the award-winning short film "GAMEDAY," which Lange wrote, produced and starred in.
COMEDIAN BOBBY SLAYTON OPENS AT TROPICANA
The "Pitbull of Comedy™" Bobby Slayton opened his show in the newly remodeled Bobby Slayton Room, former home of The Comedy Stop, at the Tropicana on May 5. His first performance at the Tropicana marked his 501st performance in Las Vegas. He recently ended a run at Hooters. Tickets are $34.95 and $44.95, call 702-739-2411. Look for additional acts to be added to the lineup.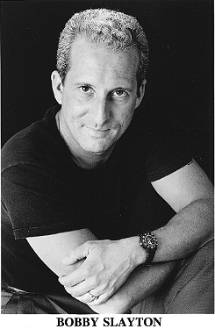 Audiences may recognize Slayton from his roles in movies such as "Get Shorty," "Ed Wood," "Bandits," and "Dreamgirls," plus dozens of television show appearances.
CLINT HOLMES HEADLINES SUNCOAST
Entertainer Clint Holmes will be appearing at the 500-seat Suncoast Showroom, May 22-24, at 7:30 p.m. in "An Evening With Clint Holmes With Musical Director Bill Fayne." Tickets start from $29.95, call 702-636-7075.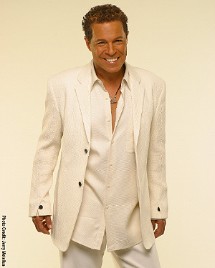 Holmes' fans know him for his signature style and his recent six-year run as Harrah's headliner. His big song was the Top 10 hit was "Playground In My Mind (My Name Is Michael)," and his career began with an invitation from Joan Rivers to be her sidekick and announcer on "The Late Show."
JOHN BIZARRE WILL HEADLINE THE RIVIERA COMEDY CLUB
John Bizarre will return to the Riviera Comedy Club May 25-31. He has appeared on "The Tonight Show With Jay Leno," NBC's "Friday Night," FOX's "Comic Strip Live" and A&E's "Caroline's Comedy Hour." His credits also include several independent films as well as a multitude of television and radio commercials. Show times are 8:30 and 10:30 p.m. Tickets are $24.99, call 702-794-9433.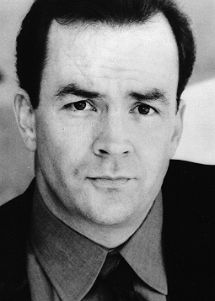 Bizarre will be joined by fellow funnyman Stanley Ullman, who has many television credits including "The Golden Girls," Showtime's "Funniest Person In America," FOX's "Comic Strip Live" and "The Guiding Light." He has appeared in commercials for Campbell Soup, Meister Brau, Wagner Paint Rollers, Wendy's and Federal Express.
Rounding out the playbill will be Gary Caouette, who won the Comedy Connections Funniest Professional contest, appeared in the film "The Boonedock Saints," and had a feature role on "Nippon TV's Astonishing News."
QUICK CLIPS
"The Mentalist" Gerry McCambridge is ending his run at Hooters on May 14 and opening on May 15 at the new 300-s--eat venue at the V Theater at Planet Hollywood.
Comedic impressionist Rich Natole will be opening an afternoon show at the Harmon Theater starting on May 15.
Frank Marino, who starred for 25 years in "An Evening at La Cage" at the Riviera, is a special guest star in "Tony n' Tina's Wedding" at Planet Hollywood.
The N9NE Group is now offering a four-venue nightclub pass, which allows access to multiple venues at the Palms including Rain Nightclub, Moon Nightclub, Playboy Club and ghostbar. To purchase passes that range from $20 to $60, visit www.n9negroup.com.
Premier DJ, DJ AM aka Adam Goldstein is spinning the hip-hop mash-up he's known for the world over on select Friday nights at Rain Nightclub.
Bette Midler is giving fans a chance to bid on an exclusive VIP Experience Package to her Las Vegas show, "The Showgirl Must Go On."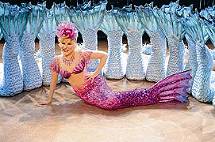 Through May 13, bidding is open to win two front-row show seats, meet her backstage, have a photo opportunity with The Divine Miss M. and receive an autographed show program. Only two packages are available for each Saturday in June and the packages start at $2,000. To bid, visit www.ticketmaster.com/ meetdivinemissm.

MISC. TIDBITS

Four nitromethane-burning nostalgia Funny Cars will headline the second Las Vegas Speed Spectacular for the NHRA Hot Rod Heritage Series, May 15-17, at The Strip at Las Vegas Motor Speedway and make exhibition passes on Saturday, May 16. The weekend will include nostalgia drag racing, classes, a vintage car show and music. Spectator tickets range from $5 for a kid's single-day pass to $60 for an adult weekend pass, call 702-644-4444.

Club Fortune Casino in Henderson at 725 S. Racetrack Road has revealed several elements of its multi-million dollar expansion including a state-of-the-art entertainment lounge, bar and Poker Room. For information, visit www.ClubFortuneCasino.com.

Multi-talented musician Wyclef Jean will host a party and perform at the LAX Nightclub at the Luxor on Sunday, May 24.

Rock 'n Roll Wine's annual Reggae Pool Party will be held at the new billion dollar M Resort on May 16 at 7 p.m. The event will feature 50 wines from 20 wineries on the pool deck with live Reggae music by Michael Black and the Jah Guide Band and special guest opener One Pin Short. Tickets are $35 or $40 at the door, call 702-240-3066.

Helldorado, which is presented annually by the local Las Vegas Elks, is taking place May 14-17, and will feature a parade on Saturday at 7 p.m., a weekend carnival and western village at Cashman Field with free admission, and a PRCA rodeo at the Downtown Rodeo Arena. For information, visit www.elkshelldorado.com.

A display case with a diary, scrapbook, snapshots and memorabilia from the USS Nevada's early days are on display at the Nevada State Museum through May 15.


CONTINUE ON TO...:


>THIS WEEK'S LAUGHLIN SEGMENT
>LAST WEEK'S LAS VEGAS SEGMENT
>VEGAS VIEW FULL ARCHIVES
>Return to "Heard Around Town"
>Return to Las Vegas Leisure Guide