'SURF THE MUSICAL' SET TO OPEN AT PLANET HOLLYWOOD!

"Surf The Musical," a nostalgic sight and sound journey with The Beach Boys rock n' roll hits, will open at Planet Hollywood this summer. A series of preview performances will begin the week of June 11, and continue to opening night on Tuesday, July 17. Tickets range from $70.40 to $158.40.

Fresh off the heels of the worldwide success of her hit musical, "Rock Of Ages," Broadway's hottest young Tony-nominated director Kristin Hanggi has assembled a Broadway dream team to launch her second rock extravaganza with big waves, sun-tanned dancers and singers, and a carefree story of good vibrations.


Column Continues Below Advertisement



STEFAN VANEL OPENS MAGIC SHOW AT HARMON THEATRE

Magician Stefan Vanel from Paris France, has opened at the Harmon Theatre. Last year his show was at Paris, plus he had a seven-year run in "Crazy Horse" at the MGM Grand and made appearances in "Crazy Girls" at the Riviera and the Excalibur. Vanel was named 2011 Magician of the Year by the International Magicians Society and has many more accolades for his masterful display of sleight -of-hand and manipulation skills. His shows are at 7 p.m. Tuesday through Sunday. Tickets are $44.95.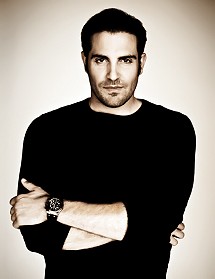 HOT ROD CITY HOLDS GRAND OPENING
Hot Rod City housing a variety of automotive businesses at 5115 Dean Martin Drive just south of Tropicana will hold its grand opening open house on Saturday, May 12, from 10 a.m. – 5 p.m. The event will include: a drive in cool car and bike show; BBQ; a live broadcast on KOOL 102.3 FM; and Biker Babes and Hot Rod Chicks posing in photos.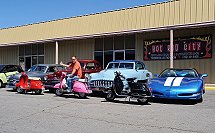 The complex's crown jewel is The Dezer Collection with many famous film and TV vehicles, which since opening in early 2011has became so popular that it quickly expanded its space from 5,000 to 25,000 square feet. Another business is Las Vegas Choppers & Tatoo Parlor along with Las Vegas Exotic Car Rentals, Montiel's Classic Car Restoration, Carl's Cool Cars, Xtreme Metal Works, MK Auto Repair, SignSlingerz, DRC Scooters and Two Magic Cabinets & Upholstery.
MEGAN ROMANO OPENS CHOCOLATE & SPICE BAKERY
Noted pastry chef and author of "It's A Sweet Life," Megan Romano has opened Chocolate & Spice Bakery at 7923 W. Sahara Avenue in Summerlin. Romano, a veteran of such venerable restaurants as Aureole, Lespinasse and Charlie Trotter, was named Best Pastry Chef for 2011 by "Desert Companion" and "Vegas Seven" magazines. Her new restaurant/shop is open 7 a.m. to 7 p.m., Tuesday through Sunday.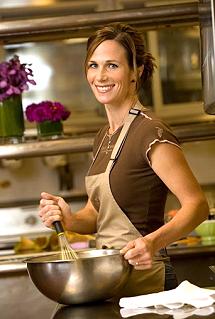 VEGAS UNCORK'D BY BON APPÉTIT INVADES LAS VEGAS AGAIN
The 6th annual culinary celebration, Vegas Uncork'd by Bon Appétit, will take over the Las Vegas Strip May 10-13. Sixty restaurants, 50 chefs, 30 sommeliers, 30 events, and four resorts will come together for one incredible weekend. The Cosmopolitan of Las Vegas joins the program, while Bellagio, Caesars Palace, and Mandalay Bay have expanded programming.
One highlight will be the Grand Tasting event on Friday, May 11. In honor of The Forum Shops 20th anniversary and for the first time ever, six restaurants representing The Forum Shops at Caesars will showcase their specialties in "A Taste of The Forum."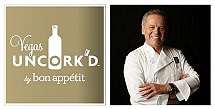 Additionally, in honor of the 20th anniversary of Wolfgang Puck's Spago inside The Forum Shops, Bon Appétit Editor-in-Chief Adam Rapoport and pioneering chef Wolfgang Puck will co-host a four-course, wine-pairing lunch on May 10. Tickets are $150.
CANNERY STARTS SUMMER WITH FREE CONCERT AND CAR SHOW
Summer at the Cannery Casino officially begins May 26 with the KOOL Radio's Summer of Fun Kick-Off Festival and Car Show. The annual free event will feature American groups from the 1960s and 70s. The lineup includes Shades of Blue, The Dixie Cups, Gary Lewis & The Playboys and The Buckinghams. Free tickets can be picked up at the Cannery's front desk box office.
Along with the music, members of the Mustang & Classic Ford Club of
Las Vegas and the Las Vegas Cruisin' Association will park several hundred of their classic cars along Aerojet Way.
O'sHEAS IS CLOSED AND THE PARKING GARAGE WAS IMPLODED
O'sheas Casino shut its doors and the property's seven-story parking garage was imploded in the middle of the night to make room for The LINQ, a $550 million dollar entertainment, retail and dining corridor set to open in 2013. The LINQ is bringing upgrades to three mid-Strip Caesars Entertainment resorts, Harrah's, Imperial Palace and Flamingo. O'sheas Casino will re-open in a new location inside The LINQ as a renovated attraction and have its branded signs reinstalled.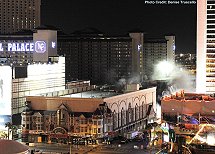 CHOCOLATE LOUNGE & WINE BAR STARTS PAIRINGS
The Chocolate Lounge & Wine Bar inside Sugar Factory American Brasserie at Paris will start offering wines paired with a changing monthly decadent chocolate-focused menu on Friday, June 1, and feature an expert sommelier to assist. There will be five different paring options ranging from "A Taste" with one pour and signature selection for $8 to the "Grand Tour" showcasing six pours paired with six chocolate selections.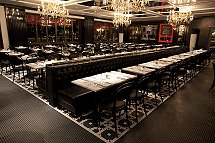 CHUCK NEGRON ENTERTAINS AT THE CANNERY
Musicians representing two bands from the 1960s and '70s will perform at The Club inside the Cannery on Saturday, June 2. Chuck Negron, formerly of Three Dog Night and Blood, Sweat & Tears will perform the hits that made both groups famous. Tickets range from $14.95 to $79.95.
By 1967, Negron was a founding member of Three Dog Night and by 1975 the group had sold 50 million records. In 1976, for a number of reasons the band called it quits. Blood, Sweat & Tears set the standard by which all other horn bands are judged. Their impact on the music world began in 1968 and would eventually earn the group multiple Gold albums, 10 Grammy® nominations and a Grammy® award for Album of the Year.
VOX LUMIERE's 'PHANTOM' PUTS ROCK 'n' ROLL SPIN ON LOVE STORY
The five-time, first round Grammy Award nominated Vox Lumiere will make their premiere in Nevada, unmasking the secrets on a timeless classic, "The Phantom of the Opera," on May 18 and 19 at 8 p.m. at the Henderson Pavilion. The new "Phantom" with singers, dancers and musicians will focus on the popular love story, mixing rock concert with musical theater and silent film and featuring original music. Tickets are $10.
EL CORTEZ HOSTS CHOWDOWNTOWN DINNER
The El Cortez downtown will have the pop-up dinner series that started in mid-February ChowDownTown at The Flame Steakhouse on Wednesday, May 16, from 6:30 to 9 p.m. This event will be the first time event organizers offer an extended seating window for guests. The four-course menu is $45, 702-385-5200.
FAST TRACK NEWS
"Tony and Tina's Wedding" will start playing nightly at 7 p.m. at Bally's on June 1.
The legendary Carlos Santana is headlining at his new digs House of Blues at Mandalay Bay with his show "An Intimate Evening with Santana: Greatest Hits Live – Yesterday, Today & Tomorrow." Over the past 40 years, he has sold more than 90 million records. Tickets start at $89.
Popular New Zealand singer Sarah Frances Johnston is performing every Saturday in May from 8 – 11 p.m. at Oscar's steakhouse inside the iconic dome of the Plaza downtown. Johnston began her career as a child actor on the long-running New Zealand soap opera "Shortland Street" and starred in the series "Tomorrow's Another Day," which premiered across Europe.
"ABBA The Concert," featuring at least two members from the original ABBA group's rhythm section, will return to the Eastside Cannery on Sunday, May 13.
TOP OF NEXT COLUMN
After years at the Barbary Coast and then Bill's Gamblin' Hall & Saloon, Big Elvis has moved his popular free rock 'n' roll show to the Piano Bar at Harrah's. Big E interacts with his audience and invites them to participate, Monday through Friday at 3, 5 and 6:30 p.m.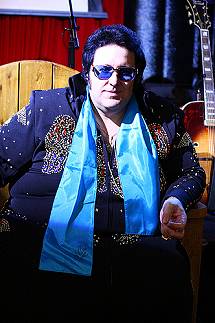 Gordon Ramsay Steak at Paris has revealed signature menu items such as Roasted Beef Wellington as it prepares to open on Friday, May 11.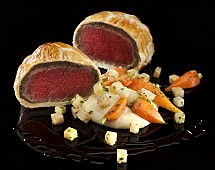 The "Miss USA 2012" pageant will hold its preliminary round on May 30, dress rehearsal on June 3, and live telecast on June 3 at the Theatre for the Performing Arts at Planet Hollywood. Tickets range from $20 to $150, visit Ticketmaster.
California's own "Good Day LA" host and former anchor for "Extra" and "Fox Sports Tonight," Lauren Sanchez, will take center stage with Vegas' very own Dolls, at Pussycat Dolls Burlesque Saloon inside Gallery Nightclub at Planet Hollywood on Saturday, May 19.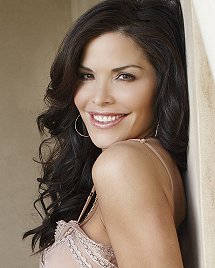 Tommie Sunshine, Steve "Silk" Hurley, DJ Skip on May 12, John O'Callaghan on May 19 and Bad Boy Bill known to play six turntables at once on May 26 will all bring their unique styles of house music to the summer lineup at BAZAAR under the Eiffel Tower.
Showman and renowned Las Vegas entertainer Earl Turner, who was inducted into the New Orleans Music Hall of Fame, will return to the Suncoast Showroom May 12 and 13.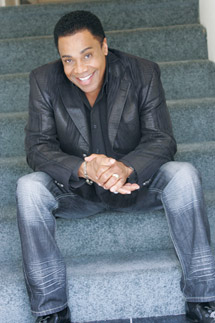 HomeAid and Pardee have teamed up with Town Square again for Project Playhouse. Custom designed dog houses and play houses built by local builders and contractors are on display in Town Square Park through June 3. People can enter to win one of the homes by purchasing a raffle ticket for $5.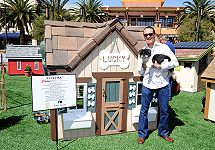 The 2012 Billboard Music Awards will be broadcast live on ABC from the MGM Grand Garden Arena on May 20. Performances are scheduled by Justin Bieber, Carrie Underwood, LMFAO, The Wanted and many more.
Gaming pioneer Diana Bennett rallied friends and colleagues to raise $528,325 for Three Square at her home and featured exclusive Zac Posen fashion designs from his Spring/Fall 2012 collection hosted by Neiman Marcus, a personal appearance by the designer, and cuisine by legendary Chef Gustav Mauler.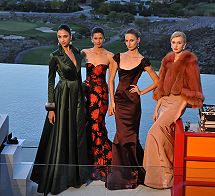 Winder Farms, Las Vegas' "Farmers Market on Wheels," is supporting Susan G. Komen for the Cure® by making a donation for every Winder Farms Strawberry Milk sold now through Oct. 31, which is Breast Cancer Awareness Month. Plus labels on 16 oz. and half-gallon bottles have been changed and feature the Cure® pink ribbon.
Each week, The Improv at Harrah's showcases three different comedians. This week, May 8-13, is Nick Griffin, Chipper Lowell, who is also a magician with bizarre feats, and Andy Kern. The following week, May 15-20, will be Mark Cohen as headliner with Frances and opening act Dylan Mandlsohn.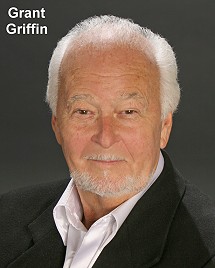 Magazine cover girl and music video model, Rosa Acosta, will heat up Gallery Nightclub inside Planet Hollywood on Friday, May 11. She has appeared in top artists' videos including Chris Brown, Drake, 50 Cent, and Jamie Foxx.
Central Michel Richard at Caesars Palace, the world's only 24-hour-a-day restaurant helmed by a James Beard Award-winning chef, has named Rafael Garcia sommelier. His restaurant career began at age 17.
LAUGH FACTORY AT TROPICANA BOOKS THREE COMEDIANS WEEKLY
The Laugh Factory at the New Tropicana has lined up comedians Gerry Bednob, Bob Golub and Ace Guillen to take the stage May 7-13. Shows are daily at 8:30 and 10:30 p.m. and tickets are $29 or $44.95.
Bednob appeared in "The 40-Year-Old Virgin" as "Mooj," a co-worker of Steve Carell's character. Early on in his career, the Trinidad-born comedian won the 1993 Star Search International Stand-Up Competition. Golub, also known as "The Polish Madman" has appeared on "The Tonight Show," had a role in Martin Scorsese's film "GoodFellas," and produced the first stand-up comedy for the hearing impaired. Rocker turned comedian, Ace Guillen has made appearances on National Lampoon Radio on XM Satellite Radio, NBC, Comedy Central, and was also a cast member of the sketch comedy show "Unacceptable Behavior" on SiTV.
GRANT GRIFFIN BRINGS 'THE VOICEs' TO SOUTH POINT
Singer and producer Grant Griffin will star in his show "The Voices" at the South Point on Sunday, May 20 at 7:30 p.m. and have as his special guests singers Jeanne Marie, Patricia Welch, Gabriella Versage, Genevieve Dew and Marc Love. The show will also feature the Enrique Lugo Dance Company. Tickets are $30, $35 and $40, call 702-797-8055.
THREE TROPICAL SMOOTHIE CAFÉS WILL OPEN ON THE STRIP
The restaurant chain Tropical Smoothie Café founded in Florida in 1997 will open its first store on the Strip on May 25 at Harmon and adjacent to Planet Hollywood bringing Las Vegas Valley stores to 19. Stores inside Stratosphere and Excalibur are set to open in late summer.
On Friday, June 15, Tropical Smoothie Café will again host its annual National Flip Flop Day celebration at all locations. Customers visiting and wearing flip flop sandals between 2-7 p.m. will receive a free 24-oz Jetty Punch smoothie. National Flip Flop Day also doubles as a fundraiser for Camp Sunshine.
SOME UPCOMING EVENTS
Award-winning singer/songwriter Phil Vassar, up-and-comer Jana Kramer also of "One Tree Hill" and "Friday Night Lights" fame, and local's favorite the Tony Marques Band will headline the sixth Country in the Park outdoor concert and festival on Saturday, May 12, from 2 to 7:30 p.m. at Mountain's Edge, 9700 So. Buffalo Drive. Additionally, the event includes a beer garden, food vendors, and booths and exhibits.
The Art Festival of Henderson will be held at the Henderson Events Plaza on May 12 and 13 from 10 a.m. to 5 p.m. and feature a new children's Imagination Station art experience, a chalk art competition, repurposed art classes, yoga studio, special kids' performances and more. Admission is complimentary.
Clark County Parks and Recreation's Jazz in the Park free concert series will celebrate its 23rd year opening May 12 with Spyro Gyra. The next concerts in the series are Trombone Shorty & Orleans Avenue on May 19, Jeff Golub on May 26, 480 East featuring Shilts and Matt Marshak on June 2, and Yellowjackets on June 9.
Dress for Success Southern Nevada partnering with Weight Watchers is hosting The Power Walk that takes place in 40 international cities on Saturday, June 2, at Town Square with 5K and 1- mile walk options at 9 a.m. Cost is $25.
The ladies of CREW-LV, the Commercial Real Estate Women of Las Vegas, will host their fifth annual charity event to benefit The Shade Tree on Thursday, May 10, from 11:30 a.m. until 2:30 p.m. Tickets are $50 for an afternoon of fashion by Barneys New York and food by chefs of FIRST Food & Bar inside The Shoppes in The Palazzo.
Column Continues Below Advertisement
CONTINUE ON TO...:
THIS WEEK'S >LAUGHLIN NEWS
LAST WEEK'S >LAS VEGAS NEWS
>VEGAS VIEW FULL NEWS ARCHIVES
Return to >"Heard Around Town"
Return to >Las Vegas Leisure Guide