TOBY KEITH WITH ERIC CHURCH PERFORM AT RED ROCK

Superstar Toby Keith will bring his "Locked and Loaded Tour 2011" to the Amphitheatre at Red Rock Resort for the second time with special guest Eric Church on Saturday, Aug. 6 at 7:30 p.m. Tickets are $43, $69, $89, and $125, call 702-547-5300.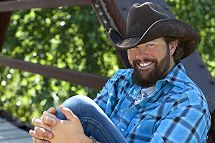 From his first single and No. 1 smash "Should've Been A Cowboy" to his latest album and Billboard Top 200 chart-topper "Bullets In The Gun," Keith has been one of the most consistent self-directed hit makers of his era. He's now in his 18th consecutive year having had a No. 1 single every year since his first release. At the core of Keith's unparalleled success is his songwriting, which has powered an astounding succession of hit songs.
His tours, long sponsored by Ford Trucks, have drawn more than 1 million fans each year for the last decade. And, his roster of I Love This Bar And Grill restaurants continues to grow with one located at Harrah's on the Strip.
Eric Church began songwriting when he was 13 years old and bought himself a guitar shortly thereafter. In 2006, Producer Jay Joyce produced Church's debut album, "Sinners Like Me" on Capital Records, and his follow up album "Carolina" in 2009, which reached No. 4 on Billboard's Country Albums chart. Church recently won the title of the Academy of Country Music's "Top New Solo Vocalist."
Column Continues Below Advertisement
UNFORGETABLE NATALIE COLE PERFORMS AT THE CANNERY
Nine-time Grammy® Award winning singer, songwriter and performer Natalie Cole will perform her chart-topping hits at The Cannery on May 21 at 8:30 p.m. Tickets are $37.95, $43.95 Prime and $59.9,5 call 702-507-5757.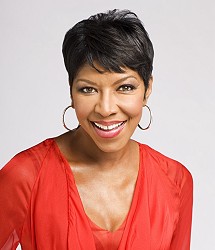 Her most famous track "Unforgettable" sold more than 7 million copies in the United States alone, and gave Cole several Grammy Awards, including: Album of the Year, Record of the Year and Best Traditional Pop Vocal Performance. Cole's latest album, "Still Unforgettable," was released in 2009 and also includes a virtual duet with her late father on "Walking My Baby Back Home."
DAVID CASSIDY PAYS A VISIT TO THE ORLEANS
Award-winning singer, producer, actor and recent "Celebrity Apprentice" contestant David Cassidy will perform his international hits at The Orleans Showroom, May 7 and 8. Tickets are available starting from $39.95, call 702-365-7075.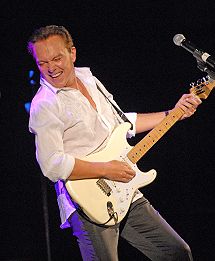 Cassidy achieved mega-stardom and heartthrob status for his role in ABC's "The Partridge Family." During his series run, Cassidy ranked the No. 1 selling single and record of the year as well as receiving multiple Grammy nominations. Seven chart-topping Partridge Family singles helped solidify his spot in American music and television history. The album "I Think I Love You" was the best selling record of 1971. His solo career has been equally as successful with more than 30 million records sold worldwide including 24 gold and platinum recordings including four consecutive multi-platinum albums.
RICH LITTLE SET FOR HEADLINER GIG AT RIVIERA
Legendary comedian and impressionist Rich Little is set to launch a new headliner showcase in the Starlite Theater at the Riviera with his show "Will the Real Rich Little Please Stand Up?" five nights a week, Wednesday – Sunday, from May 25 through June 12.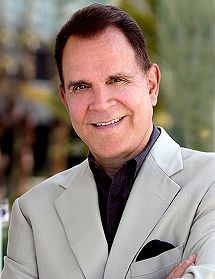 Little's last Vegas engagement was in 2008 and he has since toured the country performing his standup routine. He has also made several stops performing his one-man play "Jimmy Stewart and Friends," which he wrote himself over the course of several years, where he performs 25 characters on the life of Stewart. Little plans on one day bringing his play to Broadway.
Tickets are $29.95, $39.95 and $59.95, call 877-892-7469.
ZOWIE BOWIE OPENS VINTAGE SHOW AT GREEN VALLEY RANCH
Chris Phillips, aka Zowie Bowie, pays homage to the city's entertainment roots with "Zowie Bowie's Vintage Vegas Show" featuring Marley Taylor and a 14-piece orchestra every Sunday at 7 p.m. at Ovation inside Green Valley Ranch.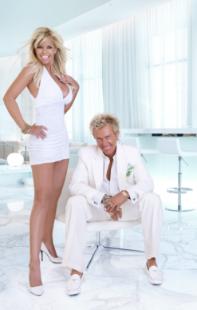 Phillips and Taylor moved to Vegas in 2006 from Scottsdale, Ariz., to perform weekly at Red Rock Resort as Zowie Bowie. After three years, the pair moved to the Strip where they performed both their nightclub dance concert and the first incarnation of the vintage Vegas show. Zowie Bowie moved back to Red Rock Resort in September 2010, where they perform their high-energy dance show, and now highlight the vintage show at Green Valley Ranch.
'CELEBRATING LIFE!' FREE FINE ARTS COMPETITION HELD IN MAY
Each year the city of Las Vegas Arts Commission and the city of Las Vegas sponsor the "Celebrating Life!" fine arts competition to recognize the talents of Las Vegas artists. Clark County residents age 50 or older are invited to enter their original works for the 11th annual juried event. There is no fee to enter. A public reception and awards ceremony will be held on Friday, May 20, from 6 to 7:30 p.m. at the Charleston Heights Arts Center, 800 S. Brush St. The exhibition will be displayed there May 20-June 30.
TOP OF NEXT COLUMN
MADAME TUSSAUDS HOLDS 'ROYAL WEDDING' EXHIBIT
To commemorate the "Royal Wedding," Madame Tussauds Las Vegas is displaying Princess Diana's wax replica in a special exhibit. The "Royal" exhibit includes footage from Princess Diana's wedding to Prince Charles and Prince William and Kate Middleton's wedding on April 29. The exhibit runs through May 6 and includes a Royal Wedding book, where guests can write their special message to the happy couple.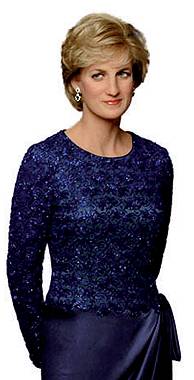 The current Madame Tussauds international Royal collection includes: Queen Elizabeth II, Princess Diana, Prince Charles, Prince William, Prince Harry and the Duchess of Cornwall. Kate Middleton will soon be added.
PRESIDENT CLINTON WILL BE KEYNOTE SPEAKER
President Bill Clinton will be the keynote speaker for the Summer 2011 Las Vegas Market, Aug. 1-5. Clinton's speech, "A Conversation with Bill Clinton," on Monday, Aug. 1 at 6:45 p.m. will focus on the challenge of globalization, emphasize our growing interdependence, and point the way toward a common future based on shared goals and values.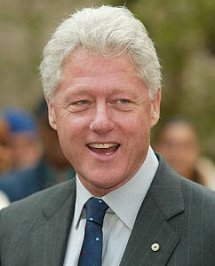 Following his address, Clinton will participate in a moderated Q & A session. All registered Las Vegas Market attendees will have the exclusive opportunity to attend.

QUICK CLIPS

Vegas Uncork'd by "Bon Appétit" is a four-day culinary extravaganza with many events and the highlight of the foodie celebration will be the Grand Tasting event on Friday, May 6 set amidst the dramatic five-acre Garden of the Gods pool oasis at Caesars Palace. The Grand Tasting will feature more than 50 award-winning chefs and more than 100 wines. To purchase tickets or for more information, visit www.VegasUncorked.com.

Tommy Bahama's Restaurant & Bar at Town Square is ready to take the island-lifestyle outdoors with Patio Thursdays launching on May 12, and then every Thursday night following from 4– 7 p.m. on the eatery's private park-side patio. The evening will include live music and specialty rum drinks from a vast collection of more than 175 rum varieties and the new small-plates menu.

The Palazzo is celebrating spring with a vibrant butterfly display with bright flowers, forsythia topiaries and 16-foot Amstel King Ficus trees lining the atrium waterfall while 15-foot Japanese plum blossoms and 5-foot tulips complement the lobby gardens. An intricately designed, animated butterfly that took three months to plan and build with a 22-foot wingspan tops off the décor. The display runs through the end of May.

The 32nd annual San Gennero Feast will take place in the Silverton's parking lot, May 4-8. Admission into the four-day Italian feast complete with food, rides and live entertainment is $9.

2

Las Vegas Helldorado events take place through May 14 when the annual parade will be held at 7 p.m. downtown on Fourth Street with fireworks following. Part of the festivities is the PRCA Pro Rodeo, May 13-15, at the Downtown Rodeo Grounds. For more information, visit www.elkshelldorado.com or call 702-870-1221.

Meanwhile, inside the Silverton in the Mi Casa Restaurant & Cantina, Cinco de Mayo will be celebrated with drink specials, a sombrero toss competition and tequila shooters.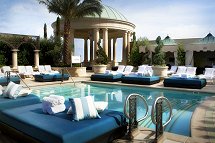 E! News" anchor and "Fashion Police" commentator Giuliana Rancic and her husband Bill will host a special "Stereo Loves Saturday" at Azure Luxury Pool at The Palazzo on Saturday, May 7 at 1 p.m. The couple will preside over the poolside fun while filming scenes for their hit show on Style Network, "Giuliana & Bill."
NBA All-Stars, Vince Carter of the Phoenix Suns and Antawn Jamison of the Cleveland Cavaliers will host the Manny Pacquiao vs. Shane Mosley after-fight party at Eva Longoria's Eve Nightclub, at Crystals CityCenter on Saturday, May 7.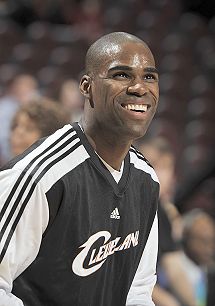 On May 14, McFadden's at the Rio will celebrate graduation. All UNLV grads will drink free from 10 p.m. until 1 a.m. and any party-goer wearing UNLV gear will receive a free shot. Guests will gather after commencement for a pregame open bar from 8 - 10 p.m. for only $15.
The biggest fundraiser of the year for Child Focus, an organization dedicated to reuniting siblings separated by the foster system, will be the 8th Annual Mother's Day Tea on Saturday, May 7 at the Springs Preserve Amphitheater from 11 a.m. – 1 p.m. The luncheon will feature tea fare, live entertainment, a silent auction and a drawing. Adult tickets are $80 and $40 for children under 12, call 702- 436-1624.
'A CHOREGRAPHERs' SHOWCASE' TO BE HELD AT ARIA
The Nevada Ballet Theatre and Cirque du Soleil will hold their 4th annual collaboration, "A Choreographers' Showcase, A Project Designed to Stimulate and Encourage Artistic Growth," on May 15 and 22 at 1 p.m. at the Viva ELVIS Theatre in ARIA at CityCenter. Tickets are $20 and $40 call 702-531-3800.
In addition, a school-time matinee for Clark County students, as well as those in NBT's Education and Outreach program, "Future Dance," will take place on Friday, May 20 at Noon. Proceeds from the May 15 and May 22 public performances subsidize this special student-only performance.
Column Continues Below Advertisement
CONTINUE ON TO...:
>THIS WEEK'S LAUGHLIN NEWS
>LAST WEEK'S LAS VEGAS NEWS
>VEGAS VIEWS FULL NEWS ARCHIVES
>Return to "Heard Around Town"
>Return to Las Vegas Leisure Guide