Due to overwhelming fan demand to the current world tour, the MGM Grand has added a second show on Sunday, May 28 for Madonna's "Confessions Tour" during Memorial Day Weekend. Tickets for her concert at the MGM Grand Garden Arena are $375, $265, $175 and $75 plus applicable service charges and taxes.
Preview performances will begin at The Mirage on June 2 and run through June 29 for The Beatles "LOVE," the latest Cirque du Soleil production, which will celebrate the musical legacy of The Beatles. Tickets are on sales now; call 702-792-7777 or 800-963-9634. Tickets are $150, $125, $99, $69 and will be discounted 25-percent for all preview performances.

Column Continues Below Advertisement


This joint artistic venture marks the first time that The Beatles company, Apple Corps Ltd., has agreed to a major theatrical partnership.
The project was born out of a personal friendship and mutual admiration between the late George Harrison and Cirque du Soleil founder Guy Laliberté.
Sir George Martin, The Beatles original producer, and his son Giles Martin have been working with the entire archive of Beatles recordings to create the musical component for "LOVE." The result is an unprecedented approach to the music for a stage production using the master tapes at Abbey Road Studios.
Dominic Champagne directed and wrote the original concept for the show, which captures the essence of love that John, Paul, George and Ringo inspired during their astonishing adventure together. The international cast of 60 channels a raw, youthful energy underscored by aerial performance, extreme sports and urban, freestyle dance.
"LOVE" will be presented in a custom-built theatre at The Mirage featuring 360? seating and advanced high definition video projections with 100-foot digital, moving images. The panoramic surround sound system will envelop the audience who will experience The Beatles music like never before. Apple Corps Ltd. is planning to release the album through EMI Music later this year.
Multi-platinum country sensation Rascal Flatts will launch the second leg of their "Me and My Gang Tour" in May. They will be performing at the Mandalay Bay Events Center on Saturday, July 15 at 8 p.m. Gary Allan is scheduled to open the show. Tickets are $85, $65 and $50 plus service charges and taxes; call 702- 632-7580.
Rascal Flatts' highly anticipated new album, "Me And My Gang," debuted at No. 1 on the Nielsen's Soundscan Top 200 album chart and the country album chart, making it the highest-selling CD across all genres.
According to the 2005 Nielsen ratings, the new album sold more digital units than any other country album in a one-week period. "What Hurts The Most" is the first hit single from the new album and has led the R&R and Billboard charts for four weeks and three weeks, respectively. Rascal Flatts has earned four Academy of Country Music Award (ACMA) nominations.
Allan, who joins Rascal Flatts throughout the second leg of the tour, brings his sultry sounds to the Mandalay Bay for the first time. With more than five million records sold, he has enjoyed the success of back-to-back platinum albums and consecutive No. 1 hits on country radio. His critically acclaimed release, "Tough All Over," made its debut at No. 1 on the Billboard Top Country Albums Chart in October 2005.
The Cannery will hold the fourth annual Blues, Brews and Barbecue festival June 23 - 24 at The Club indoor / outdoor festival grounds. The event serves up various styles of barbecue from notable local restaurants along with craft brewed beers and hard ciders. Festival hours are Friday, June 23 from 5 p.m. to midnight and Saturday, June 24 from 2 p.m. to midnight. Admission is $5 at the door.
There will be continuous entertainment throughout both days of the festival. A newcomer to the Cannery's festival will be Janis Joplin's original band, Big Brother & The Holding Company performing on Friday at 7:30 p.m. and Saturday at 10 p.m. John Lee Hooker Jr. will sing blues songs from his Grammy nominated CD, "Blues with a Vengeance," on Friday at 10 p.m. and Saturday at 7:30 p.m.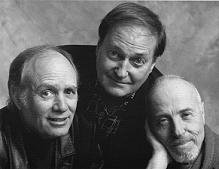 Returning this year with his blues and zydeco tunes is fan favorite Moody Scott with various performances beginning at 6 p.m. each night. Blues Storm, a contemporary rhythm and blues band will play Friday at 5 p.m.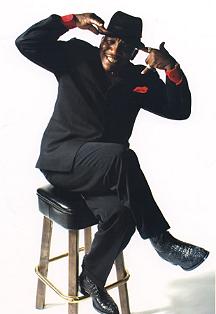 John Earl & The Boogie Man Band, who will open Saturday's festivities at 2 p.m., has been a top Las Vegas blues act retaining a tight, lively and authentic presentation of funk and blues. Section 8, playing Saturday at 4:30 p.m., will include blues vocalist, Lucinda Chatfield, who plays keyboards, harmonica, and has toured with the Righteous Brothers and Dallas Hodge, formerly of Canned Heat.
Beginning Lake Las Vegas' 2006 Stars on the Lake concert series on a 4,000-square-foot floating stage will be the rock duo Heart on Friday, May 12 at 8 p.m.
Heart's intense music style and animated stage presence have charmed fans worldwide for decades. In 1985, the group had four Top 40 hits on the Billboard Charts including their number one single, "These Dreams." The band's popularity latest record, "Jupiter's Darling" was released in 2004 and followed by a full European and U.S. tour. For ticket information or season passes, call 702-795-SHOW (7469).
The Hogs & Heifers Saloon's inaugural day-long motorcycle run to benefit Nevada Childhood Cancer Foundation will be held on Sunday, May 7. Accompanied by breakfast, registration for the event will be from 8 a.m. - 10 a.m. the day of the ride. Tickets can be purchased for $20 per rider and $10 for each additional rider. Participants will cruise the scenic back roads through The Mountain Springs Saloon before returning to the Hogs & Heifers Saloon downtown for an after party and barbeque.
The Artisan is a very different property located on East Sahara Ave. near the I-15 exit. The place is very dark with giant period paintings in huge frames hanging all over the walls and literally on the ceilings. A good time to check it out is during happy hour from 5 to 7 p.m. when house wines, well drinks, and domestic beers are 2-for-1. There's also music later at night, Wednesday through Saturday, and jazz during the Sunday Champagne Brunch from 10:30 a.m. to 2:30 p.m.
The Comedy Festival at Caesars Palace has confirmed this year's dates, Nov. 14-18, which will expand the event from three to five days. The event will again be co-produced by HBO and AEG Live that produces the Celine Dion show at Caesars.
The off-Strip Club Tequila at the Fiesta Rancho resort in North Las Vegas began presenting the Las Vegas Superstar singing competition on April 20. Participants can experience performing on a large concert stage with a million dollar professional lighting and sound system.
Club Tequila's doors open at 7 p.m. and the contest begins at 8:30 p.m. with contestants performing until midnight. The cover charge is $5 and includes one free drink from 7 p.m. until 9 p.m. Winners are selected by audience applause based on a sound meter. There will be a total of five winners, who will move forward to the final competition. In addition, first place wins $100 cash.
The final competition will take place following eight weeks of qualifying nights and be judged by three celebrity judges. The ultimate winner will win the title of Las Vegas Superstar and receive $1,000 cash and a trip for two to Hollywood, Calif.
Club Tequila has a private entrance and offers two levels of full-service bars, a centrally located dance floor, and a stage surrounded by plenty of seating. For information, call 702-638-3771.
Galaxy Theatres, LLC will open 14 fully digital theatres at the Cannery in North Las Vegas on Friday, May 5. The Galaxy Cannery will have the most DPL projectors of any theatre west of the Mississippi. With DLP technology, the movies will be shown in ultimate color, clarity and detail in the projected digital image.
The grand opening weekend celebration from Friday through Sunday, May 5 - 7, will include prizes such as "Mission Impossible III" tickets, T-shirts, etc. "Mission Impossible III" tickets are available now; call 702-693-9779.
The Amazing Johnathan show at the Sahara is dark until Tuesday, May 9.
Marcel Forestieri has debuted in "Legends in Concert" at the Imperial Palace with his dead-on impersonation of the "Tonight Show," host nailing Jay Leno's style and wit in his monologue. Forestieri's impersonation is so good that when the real Leno heard about it and saw a tape, he featured Forestieri in a sketch on his show about being his clone.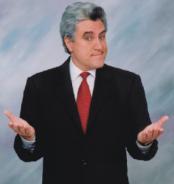 The bit was such a hit that since then, Forestieri has been on the late-night show four more times. He replaces Celine Dion in the current Legends show, which is in its 23rd year.
The cast and crew of "Le Rêve," will honor mothers by offering 2-for-1 show tickets for both performances at 7:30 and 10:30 p.m. on May 14 - Mother's Day. To take advantage of this offer, you may purchase tickets in person at the Wynn Las Vegas ticket office or call 702-770-WYNN and request the Mother's Day rate. Tickets start at $90.
One of only two galleries in the world that features the artwork of Peter Max exclusively is located at the Forum Shops in Caesars Palace, where the artist will host a public exhibition on May 27 and 28. Max will be on hand for a meet and greet on Saturday from 6 to 9 p.m. and on Sunday from 1 to 4 p.m. Both events are open to the public. For more information or to RSVP, call 702-644-7070.
Nice news, longtime Las Vegas lounge star Loretta Holloway may return from South Carolina for two showcase performances. The tentative dates are May 25 at The Stirling Club in Turnberry Place and at the Bootlegger on May 28. To seek updates visit Lorettaholloway.com. If you've never seen her perform, this reporter can only say as a big fan that I was sorry when Holloway moved away.
"La Femme," (pronounced "La Fahm"), will celebrate its five-year anniversary this May at the MGM Grand. At the same time of the Las Vegas celebration, the world-famous Crazy Horse in Paris will celebrates its 55-year anniversary.
The NBA will be holding its 2007 All-Star Game next Feb. 18 at the Thomas & Mack Center. Already the marketing campaign for next year's game has been unveiled with merchandise sporting a special Las Vegas All Star 2007 logo utilizing the famous "Welcome To Fabulous Las Vegas" sign.
Interesting dilemma, when the new more colorful version of the $10 bill was released, it caused the casinos to have to reprogram slot machines to accept the new money. Interesting challenge.
The Reading Room is an intimate bookstore at Mandalay Place that offers book signings. On Wednesday, May 3 at 6 p.m. Mary Higgins Clark, author of "Two Little Girls in Blue" and Carol Higgins Clark, author of "Hitched," will make a duo appearance. Mary Higgins Clark is the No. 1 suspense seller worldwide and her daughter is a mystery writer.
On Sunday, May 21 at 2 p.m., you can meet Jacquelyn Mitchard, author of "Cage of Stars" and "The Deep End of the Ocean," the first book Oprah blessed in her book club.
Janet Evanovich, author of "12 Sharp," the latest novel in Evanovich's most popular series with lead character Stephanie Plumb, will be signing on Friday, June 23 at 3 p.m.
Parkline Lofts, a three-story, 65-unit loft and penthouse condominium project, began a 12-monh, construction phase on April 12, with an estimated completion by April 2007. The $23.5 million project is the first dedicated residential project in the redevelopment of downtown Henderson and part of a $550 urban plan that will include commercial, residential and mixed-use complexes, shops and restaurants, along with a new conference / performing arts center.
Priced from mid-$200- to $400,000, Parkline Lofts units range from 750 to 1,750 square feet and offer residents one- and two-bedroom models with 10 distinctive floor plans. The sales office is located at 10 S. Water Street in downtown Henderson. For information, call the sales office at 702-321-6004.
CONTINUE ON TO...:
>THIS WEEK'S LAUGHLIN SEGMENT
>LAST WEEK'S LAS VEGAS SEGMENT
>VEGAS VIEWS FULL ARCHIVES
>Return to "Heard Around Town"
>Return to Las Vegas Leisure Guide