TONY ORLANDO WILL ENERGIZE AUDIENCES AT THE E CENTER!

Singer Tony Orlando will perform in the E Center at the Edgewater on Mother's Day weekend, Saturday, May 11. One of America's most endearing and enduring stars, Orlando is celebrating his 50th year in show business. He became a teenage idol at age 16 with his first hit, "Halfway to Paradise" and has sold millions of records and had five No. 1hits: "Tie A Yellow Ribbon 'Round The Ole Oak Tree," "Knock Three Times," "Candida," "My Sweet Gypsy Rose" and "He Don't Love You (Like I Love You)." Tickets for his 8 p.m. show range from $25 to $65.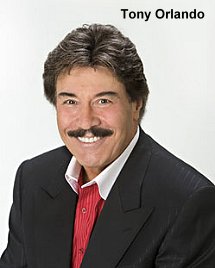 Orlando has had huge success in all aspects of the entertainment industry. On TV, he had the popular "Tony Orlando and Dawn" variety show on CBS from 1974-1976. He starred in "Barnum" and "Smokey Joe's Café" on Broadway and has been a recipient of three American Music Awards, a People's Choice Award and a star on the Hollywood Walk of Fame in 1990.
BUBBA GUMP SHRIMP CO. OPENS AT GOLDEN NUGGET
The indoor/outdoor Joe's Crab Shack closed at the Golden Nugget to make room for a new restaurant: Bubba Gump Shrimp Co.
The eatery's theme emanates from the 1994 film "Forrest Gump" when the character buys a shrimping boat to fulfill his wartime plans with Bubba. Thus, Bubba Gump Shrimp Co. is born. The first Bubba Gump Shrimp Co. restaurant opened in Monterrey, Calif., in 1996. It was operated by a firm owned by Paramount Pictures, the distributor of "Forrest Gump." Soon, a chain of Bubba Gump restaurants opened across the nation. In 2010, Landry's Restaurants, owners of the Golden Nugget, bought the Bubba Gump Shrimp Co. chain, and when they divested themselves of ownership of the Joe's Crab Shack chain, it prompted switching the restaurants.

The nautical theme atmosphere of a Bubba Gump restaurant fit nicely in the layout of the former Joe's Crab Shack with the only outside casino deck overlooking the Colorado River. The menu highlights shrimp cooked many different ways and other seafood dishes. Bubba Gump Shrimp Co. is open Sunday through Thursday from 11 a.m.-10 p.m. and until 11 p.m. on Friday and Saturday.
TY HERNDON VISITS THE RIVERSIDE
Ty Herndon is a country music household name due to his impressive string of hits that started in 1995 when his debut single, "What Mattered Most," rocketed to number one. He will visit the Riverside May 7-12 with 8 p.m. performances. Tickets are $32.
Herndon has had 17 hit singles, numerous industry awards, and sold more than four million albums. He recently signed a new recording deal with Nashville label FUNL Music and became its flagship artist. At age 17, Herndon performed at Opryland USA as a cast member of "Today's Country Roads." He went on to compete in the first season of "Star Search" and was a winner in the male-vocalist category.
RALPHIE MAY BRINGS COMEDIC FLAIR TO RIVERSIDE
Ralphie May will spread his comedic wealth with no subject off limits when he headlines in Don's Celebrity Theater at the Riverside, May 2-5. He will tackle politics, race and even his family while making you gleefully uncomfortable. Tickets are $32.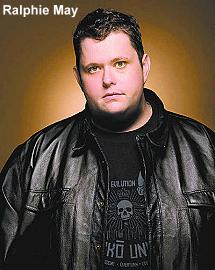 While May is funny, he's also been in a rehab in Malibu to help with his 400-plus pound weight and mindset and had to cancel some concert dates. His wife is musical comedian Lahna Turner and they have a couple's podcast "The Perfect 10."
BRENTON WOOD PERFORMS AT TROPICANA
Brenton Wood will perform at the Tropicana in the Pavilion Theater during Cinco De Mayo weekend on May 3 and 4. Tickets are $30.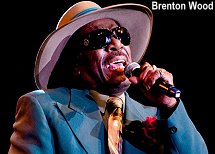 Following graduation from high school, Wood enrolled in East Los Angeles College and took his stage name Brenton Wood. During this period, he began cultivating his songwriting skills and becoming a competent pianist. Wood's first hit was "The Oogum Boogum Song" in the spring of 1967. His biggest hit came in September of the same year, as "Gimme Little Sign" sold more than one million copies and was awarded a gold disc. Wood does not own the rights to any of his songs. They are all owned by the Los Angeles disc jockey, Art Laboe.
BBQ AND MUSIC FEST PLANNED AT THE RIVERSIDE
On May 3 and 4, the second "Smoke on the Water BBQ & Music Fest" will be held at the Riverside in the South Parking Lot. This event will have top national BBQ cookers competing for the $20,000 Nevada State BBQ Championship in chicken, ribs, and brisket categories. There will also be grilling demonstrations with free samplings; world champion rib and BBQ vendors; live country and rock bands Powerhouse, Groove, Inc. and The Mustangs on the Budweiser Stage; and an outdoor recreation expo. Hours are Friday 11 a.m.-4:30 p.m. and Saturday 11 a.m.-7:30 p.m. Admission is free.
CINCO DE MAYO ACTIVITIES
It will be time to view vehicles on May 3 and 4 in the North Parking Lot at the Tropicana during the second "Cinco de Mayo Weekend Car Show." It's free to view the classic cars, bikes and low riders from 9 a.m. to sunset. Free outdoor entertainment will include RuCrew and New Voice in Victory Plaza and a DJ in the North Lot.
From May 3-5, it will be the inaugural "Baja Days" on the Riverwalk between the Colorado Belle and Edgewater featuring a wide variety of Mexican food; music by a strolling 10-man mariachi band; Jimmy & The Waverunners, a Jimmy Buffett tribute band; Keep the Summer Alive - Beach Boys tribute band; and a beer garden. The music is free while food and beverages are sold separately. Hours are Friday 4-9 p.m., Saturday noon-9 p.m. and Sunday noon - 6 p.m.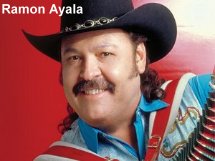 The "King of the Accordion" Ramon Ayala will visit the Edgewater on May 4. The musician, composer, and songwriter of norteño and conjunto music has recorded more than 105 albums and appeared in 13 movies. Ayala is one of the most recognized and bestselling artists of this genre of norteño music. Tickets are $45.
TOP OF NEXT COLUMN
EDGEWATER FEATURES LAUGHMAKERS
Weekends at the Edgewater make laughter a priority by featuring two top comedians every Friday-Sunday at 7 p.m. Upcoming comedians on the agenda include: Andrew Norelli and Kate Brindle May 17-19; Vince Valenzuela and Jason Love May 24-26; Dennis Blair and Bethany Thenese May 31-June 2; Dave Johnson and Bobby Wayne Stauts June 7-9; Huck Flyn and Ron Placone June 14-16; BJ Johnson and Ryan Budds June 21-23; plus Steve Mittleman and Richard Weiss June 28-30. Admission is $10.
Darryl Rhoades and Lou Magelowitz will create the laughs May 3-5. Veteran entertainer Rhoades has worked the comedy circuit for more than 20 years. The comedian is also a musician who has performed with Tom Waits, Jerry Lee Lewis, Chuck Berry, Buck Owens and many more. He's released 11 recordings and has been critically reviewed by "Rolling Stone," "Playboy" and other national publications. His live show can be best described as very original and highly energetic using multiple personalities, rapid fire delivery and satirical music.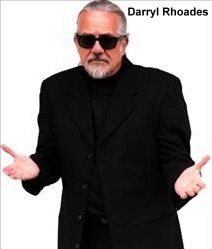 Magelowitz is a comedian, actor, cartoonist, and tweeter from Las Vegas. He's a Jewish Boy who grew up in Sin City and earned a degree in Journalism at the University of Nevada, Las Vegas. On stage he's a sex-addict who never has good luck with the ladies but has a few tricks up his sleeve that he shares with his audience. Magelowitz hosted The World Series of Comedy in 2010 and 2011 and has appeared on The Food Network's "Mystery Diners" and NatGeo's "Brain Games."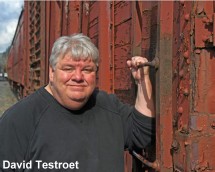 David Testroet will headline with Allison Breen May 10-12. Testroet has an easy going Midwest delivery with material that twists from Darwin to Grizzly bears. He's also a well-established harmonica player and incorporates comedy and music from rock 'n' roll to original songs like the Big Guy Blues. Testroet has performed nationwide and in Canada in comedy clubs and theaters and made five different tours to entertain the U.S. military.
NORTH REACH WILL BE NEW RECREATION AREA
Several miles of Laughlin's northern Colorado River front are being transformed into a new recreation area featuring a new trail system for pedestrians, bicycles and equestrians. The Colorado River Heritage Greenway Park and Trails will provide an understanding of the area's history and surrounding natural resources. The project includes: an expansion to the Laughlin Riverwalk; a distinctive signature pedestrian overpass and new underpass; four trailheads connections to the Lake Mead National Recreation Area; three trail loops extending two miles along the Colorado River south from Davis Dam; and a three-mile trail connector to North Reach and the Lake Mead National Recreation Area.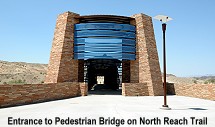 SPLASH AT AQUARIUS OFFERS FREE ENTERTAINMENT
On Friday and Saturday, there is live music from 7 p.m. to midnight at Splash inside the Aquarius. Admission is free and there are no drink minimums.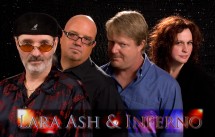 Lara Ash and Inferno will be singing and dancing to a wide range of popular hits on May 3 and 4. The four band members have been together 12 years. It will be poodle skirts and slicked back hair on May 17 and 18 when the Arizona Bop Cats take the stage and relive the nostalgia of Sock Hops, the Jitterbug, the Bop and many more.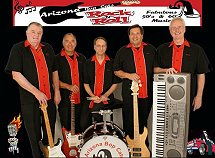 AVI FEATURES LITTLE JOE Y LA FAMILIA AND THE TEXAS TORNADOS
Little Joe y La Familia and The Texas Tornados will headline at the Avi on Saturday, May 4. Tickets are $35 and $40.
Little Joe & La Familia has been one of the most popular Tex-Mex bands in the music industry with more than 50 albums. Little Joe has been entertaining more than 50 years and has been described as the "King Of The Brown Sound."
He has also helped pioneer "Tex-Mex" music, a mix of traditional "norteno" music and country, blues and rock styles.
Currently, Joe has signed a co-venture deal with his company DeLeon Publishing and Peer Music Limited Publishing in an effort to bring a major publishing outlet to Texas songwriters extending publishing work to 33 countries. Joe signed with Capitol EMI and his first recording became a Grammy Nominated album entitled "Little Joe 2000." Aside from his music career, Joe has worked in the film industry starring in two feature films, "Proposition187, A Deadly Law" and "Down for the Barrio."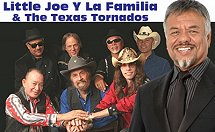 The Texas Tornados is a Tejano band featuring music that is a fusion of rock, country and various Mexican styles of music. Two of the original four members Freddy Fender and Doug Sahm have passed away while Flaco Jiménez and Augie Meyers have reunited with Sahm's son Shawn in a 2010 recording that includes five previously unreleased vocal performances from the legendary Fender.

QUICK TIPS

Mothers eat half price at the special Mother's Day Brunch at Windows on the River Buffet at the Aquarius on Sunday, May 12. Brunch is served 7 a.m. to 3 p.m.

At the Aquarius, ace / PLAY card members can win $15 in free slot play during the May Play Days free slot play promotional period, Monday, May 6 through Sunday, May 12, for every 3,000 base slot points earned. There is no cap on the amount of free slot play a player can earn.

The sexy male dance revue Australia's "Thunder From Down Under" will appear at Don's Celebrity Theater at the Riverside for two nights April 30 and May 1. The handsome hunks dance and skillfully peel off their clothes revealing chiseled bodies. Tickets are $25.



CONTINUE ON TO...:
THIS WEEK'S >LAS VEGAS NEWS
LAST WEEK'S >LAUGHLIN NEWS
>VEGAS VIEW FULL ARCHIVES
Return to >"Heard Around Town"
Return to >Las Vegas Leisure Guide