GUY FIERI'S VEGAS KITCHEN & BAR NOW OPEN AT THE QUAD!

Guy Fieri's Vegas Kitchen & Bar opened April 17 at The Quad and adjacent to the Carnaval Court with TV's "Diners, Drive-Ins and Dives" Chef Fieri at the helm welcoming guests. His first Las Vegas restaurant seats 200 and features casual foods for all-day dining from 10 a.m. to 2 a.m. The extensive drink menu has 16 craft beers and a frozen tap system shot bar that dispenses eight different shots straight out of iced dispensers.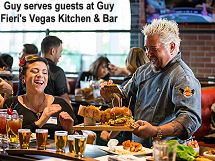 The 6,500-square-foot space features a large outdoor patio and a cooking space with a metal, tile, and wood theme closely resembling Fieri's kitchen at home. The interior design highlights an open arrangement with wood and steel elements, repurposed materials and Fieri's tattoos incorporated as part of the design elements throughout including coasters, napkins and dishware, as well as memorabilia from his alma mater, University of Nevada, Las Vegas.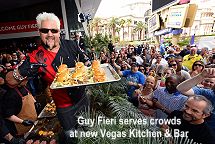 Column Continues Below Advertisement
CHEF DANIEL BOULUD'S DB BRASSERIE NOW OPEN AT THE VENETIAN®
Chef Daniel Boulud has returned to the Strip with the opening of his db Brasserie inside The Venetian® at the start of the resort's Restaurant Row. The restaurant is an updated version of French brasserie with a contemporary twist and international appeal. The 280-seat eatery includes two private dining rooms and a casual bar and lounge. Currently it is open nightly at 5 p.m. for dinner but will soon open at 11 a.m.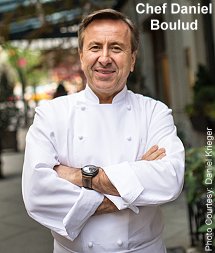 Designed by Jeffrey Beers International (JBI), the group took inspiration from classic brasseries in France to create a welcoming and convivial atmosphere. The exterior façade of db Brasserie has been clad in travertine limestone panels. The restaurant's centerpiece is an expansive faux-skylight reminiscent of those in classic Beaux-Arts train stations and restaurants. The design elements extend throughout the bar and lounge, as well as the private dining areas.
BLVD. COCKTAIL COMPANY CELEBRATES GRAND OPENING AT THE LINQ
BLVD. Cocktail Company, a stylish new piano bar located at The LINQ, celebrated its grand opening. The sophisticated 2,400-square-foot lounge showcases live music entertainment with jazz trios, vocalist and pianists. Above the piano is an artistic "cloud" installation with effects made from thousands of LED lights. During performances, catch stunning visuals and even thunderstorm simulations. You can socialize at the bar's drink rail around the piano, cozy up in the lounge's oversized booths, visit at a 100-foot-long communal marble bar, or enjoy outside at the 600-square-foot patio overlooking The LINQ. The owners of popular Downtown Las Vegas hangouts Commonwealth and Park on Fremont also own and operate BLVD Cocktail Company in partnership with Caesars Entertainment.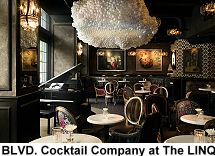 MGM RESORTS WILL BUILD ENTERTAINMENT CENTER FOR ROCK IN RIO
Rock in Rio, the world's biggest music festival, has joined forces with entertainment giants MGM Resorts International (NYSE:MGM), Cirque du Soleil and Ron Burkle (The Yucaipa Companies) for the festival's U.S. debut in Las Vegas in May 2015. For the festival, MGM Resorts is building a City of Rock by transforming 33 acres of land behind KOA campgrounds and behind Circus Circus into a permanent entertainment center. The permanent open-air concert venue will have the capacity for 80,000 people per day. The design and layout will be signature Rock in Rio, complete with five stages; themed streets boasting the sights, sounds, and foods of Brazil, the U.S. and the United Kingdom; thrilling rides including a zip line; food courts, shopping areas and other activities. After the festival, the incredible venue will remain for MGM Resorts to host other entertainment experiences for people from around the world.
MANDALAY BAY PLANS EXPANSION OF ITS CONVENTION CENTER
Strengthening its position as a leader in the meetings and convention industry, Mandalay Bay announced plans to expand its Convention Center to more than 2 million square feet. Based on demand, the resort will add new exhibit space, underground parking and increase overall square footage.
Plans include the addition of more than 350,000 square feet of exhibit space to the existing 1.7 million-square-foot Mandalay Bay Convention Center and more carpeted ballroom space. This expansion will elevate the resort's ranking in North America from No. 7 to No. 5 in total square feet. Construction is scheduled to begin in late fall with new exhibit space available in August 2015 and anticipated completion of all spaces in January 2016. The project is estimated to cost approximately $66 million.
MGM Resorts International has made a commitment to build all new facilities to LEED Gold standards or better, and the Convention Center expansion will meet those standards. The expanded Convention Center will incorporate an additional rooftop solar photovoltaic (PV) array making it the largest convention center array in the world.
WILLIAM 'SHATNER'S WORLD' DEBUTS AT MGM'S HOLLYWOOD THEATRE
William Shatner is booked for a three-night engagement, June 19-21, at the MGM Grand's Hollywood Theatre with his one-man show "Shatner's World: We Just Live In It." In April 2011, Shatner launched his stage show, which is a 90-minute voyage through his life and career, in Australia, New Zealand and Canada. In 2012, the show opened on Broadway and has been performed in more than 50 cities in the United States. Tickets are $69.99, $79.99 and $99.99.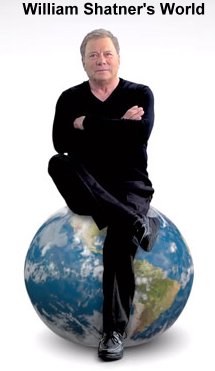 Shatner is an award-winning actor, director, producer, writer, recording artist, philanthropist and horseman. In 1966, he introduced the character of Captain James T. Kirk in the television series "Star Trek." His other hit series included "T.J. Hooker," reality-based series "Rescue 911," "The Practice" and "Boston Legal." Off screen, Shatner has authored nearly 30 bestsellers in both the fiction and non-fiction genres. His latest book, "Hire Yourself," is scheduled to be released this fall.
'FRANK THE MAN THE MUSIC' DEBUTS FOR ONE NIGHT AT VENETIAN
A theatrical production headlined by crooner and impersonator Bob Anderson and honoring the life and music of the legendary Frank Sinatra, "FRANK The Man The Music," will take the stage for one-night-only, Sunday, May 4 at 7 p.m. inside the Venetian Theatre. Produced by Broadway veteran Stephen Eich, the musical direction is by Sinatra's own Vincent Falcone, and features an impressive 32-piece live orchestra. Anderson's makeup transformation is by the same Oscar-nominated makeup artist who aged Brad Pitt in "The Curious Case of Benjamin Button." Public interested in attending may order complimentary tickets through The Venetian Box Office by calling 702-414-9000.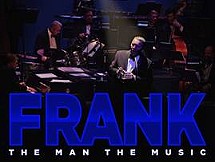 SERENDIPITY 3 EXPANDS PATIO, REDESIGNS INDOOR DINING AREA
Serendipity 3 at Caesars Palace celebrates its five-year anniversary with new elements including: a whimsical 26-foot tall Tiffany-style lamp flanking the expanded outdoor Strip-facing patio that now features a full bar with counter seating and television; expanded interior space with additional tables and seating and floor-to-ceiling windows; and an enhanced reimagined menu. Serendipity 3 opens daily at 8 a.m.
GRANT GRIFFIN HEADLINES SOUTH POINT SHOW WITH CITY'S FINEST DIVAS
For the third year, Grant Griffin will produce and headline a first class production show "Grant Griffin and The Las Vegas Divas" at the South Point with Las Vegas' finest female singers on May 8 at 8 p.m. Tickets are $35, $40 and $45, call 702-797-8055.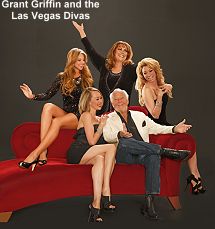 Griffin's handpicked divas include: Jeneane Marie who has opened for Frank Sinatra and Don Rickles; Gabriella Versace from "Showgirls" and "Erocktica;" Elisa Furr who appeared in "Jubilee!" and has her renowned "Tribute to Celine" show; and Naomi Mauro who was at the Stratosphere in "Superstars" for seven years.
The show's co-producer is international choreographer and artist Mistinguett, who will be directing. Rounding out the production with a seven-piece band and musical director Bill Fayne will be featured singer Michael Delano, the Enrique Lugo Dancers, Enrique Lugo from "Imagine," "Fashionistas" and "Charo," and The Mistinguett Showgirls.
Griffin's 40-year showbiz career includes performing more than 300 concerts worldwide and producing more than 80 musical revues. Mistinguett, who began as a dancer, was the former co-producer and choreographer of Greg Thompson Productions for 26 years, which included more than 400 productions.
TOP OF NEXT COLUMN
NEW POLAROID FOTOBAR DISPLAYS MADAME TUSSAUDS WARHOL FIGURE
In conjunction with the grand opening of the brand-new 8,500-square-foot flagship Polaroid Fotobar and The Polaroid Museum at The LINQ, Madame Tussauds Las Vegas has a figure of iconic artist Andy Warhol on view through Aug. 1. Upstairs Warhol's artwork and artifacts, "Capturing Celebrity," presented by The Andy Warhol Museum is serving as the centerpiece of The Polaroid Museum. "Capturing Celebrity" presents a collection of 50 of Warhol's most famous Polaroid photographs with two of Warhol's personal Polaroid cameras also on display. Also through Aug. 1, there is a special joint admission ticket offer to Madame Tussauds and The Polaroid Museum.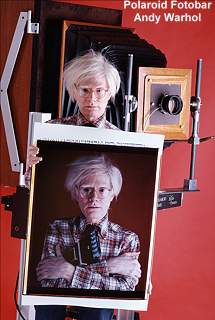 LAUGH FACTORY, MAX AMINI AND CO-STARS HELP MAKE A WISH
The Make a Wish Foundation of Nevada, and the Laugh Factory at the New Tropicana, have teamed up for a very special evening of comedy starring headliner Max Amini on Saturday, May 3 at 6:30 p.m. Amini and his co-stars Tom Clark and Robbie Pickard will donate their performances while the Laugh Factory donates 100 percent of the door to make "Vinnie's Wish" come true. Vinnie is a sick little boy who needs a swimming pool in his back yard. Tickets for the special show and all regular performances are $39.95 and $49.95, call 702-739-2411. Amini and his co-stars, perform at the Tropicana, April 28óMay 4, with regular shows at 8:30 and 10:30 p.m.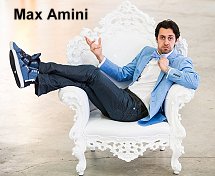 XS LAS VEGAS' NIGHT SWIM RETURNS FOR FIFTH SEASON
XS Nightclub at Wynn-Encore will debut the fifth season of Night Swim on May 4, featuring a DJ set by Skrillex. Clubgoers can ditch typical nightlife attire for swimwear at the Sunday after-dark soiree throughout the summer. The 2014 season will continue with Manufactured Superstars on May 11, followed by back-to-back sets from Avicii on May 18, and an amplified edition over Memorial Day Weekend on May 25.
NEVADA OPERA PRESENTS 'VINTAGE VEGAS' FUNDRAISER
On Sunday, May 18 at noon, the Nevada Opera Theatre Association (NOTA) is presenting a "Vintage Vegas" afternoon fundraiser at the Italian American Club on East Sahara. After a buffet lunch at 1:45 p.m., the event will feature many of the celebrity acts that graced the showrooms during the golden age of Las Vegas including: impressionist Rich Little; comedians Pete Barbutti and Steve Rossi; singer Don Cherry of "Band of Gold" fame; pianist Magnificent Mafalda; songstress Pia Zadora; showgirl Cindy Doumani; dancer Tempest Storm; Joe LaVigna, the Singing Chef; Copa girl Ruth Gillis; and a rare feature video of the late Allen King; along with a talented slate of tribute artists representing the famous Rat Pack, Elvis, and Liberace in a video by tribute artist Wes Winters. Adam West of Batman fame will be a special guest along with former prominent hotel and casino leaders such as: Burton Cohen, former President of the Desert Inn; Morris "Arthur" Shenker, Jr., of the Dunes; and Vegas show producer, Maynard Sloate. The show will be capped off by performances from the NOTA Soloists. Tickets are $110, call 702-762-4110.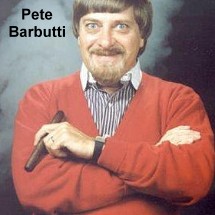 FIRST FRIDAY MAY THEME IS OUTER SPACE
On May 2 from 5-11 p.m., First Friday's themed event will be outer space featuring a variety of cosmic programming including specially designed installations, documentary screenings, entertainment and other family-friendly activities. There will be a space-themed Kid Zone, scale representation of the solar system, and cosmic entertainment. New for May will be Cowtown with musical performances, a special jam session ending the evening, a Helldorado Jail, Touch of Rodeo, and gardening education.
FIRST FRIDAY FOUNDATION PRESENTS NEXT DIMENSION WITH ROBOSAURUS
First Friday Foundation, in partnership with Keep Memory Alive, announces Next Dimension, a free outdoor family event held in conjunction with First Friday Las Vegas on May 2 from 5-10 p.m. at the Keep Memory Alive Events Center. The interactive events will have a series of components including a drum circle with poofer triggers, an assortment of art cars including Magic Carpet, a sonic garden from Data Garden, and other interactive elements. Bollywood dancers and performers from Cirque du Soleil will mix with the crowd while the Dancetronauts keep the crowd on their feet with a dance party and music. The highlight will be two special performances at 6 and 9 p.m. by the world's largest transformer, Robosaurus, a 30-ton, fire-breathing, transforming T-Rex. VIP admission is $200 for this fundraiser with many added elements included.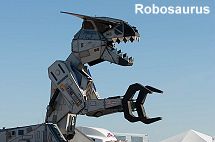 SECOND SPRINGS PRESERVE OHANA FESTIVAL MAY 10
The second Springs Preserve Ohana Festival will be held Saturday, May 10 from 10 a.m. to 4 p.m. and will include a performance by local singer/songwriter Barry Black, whose soulful tunes earned him an appearance on Season 5 of NBC's "The Voice." A Las Vegas native, Black has opened for artists including John Legend and is currently recording his first album
Commemorating Asian-Pacific American Heritage Month and highlighting the importance of ohana (family) in Pacific Island cultures, the event will feature live music, island-style food, games and crafts, and a gallery featuring island-themed works by local artists. New this year is a slate of workshops enlightening guests about Pacific Island cultures and traditions. Admission is $5 for adults and $3 for children ages 5 and older.
TRIBUTE BANDS ROCK THE HENDERSON PAVILION IN MAY
Henderson's #Flashback Series next month at the Henderson Pavilion features the following tribute bands on Saturdays at 8 p.m.: The Atomic Punks, a tribute to early Van Halen, May 3; Boogie Wonder Band, a '70s disco and funk cover band, May 17; and the original Beastie Boys tribute Rhymin' N Stealin', May 31. Tickets are $10 per show or $25 for the series.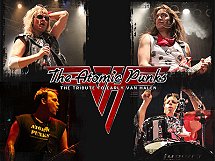 MORE VEGAS CHARITY HAPPENINGS
To celebrate the arrival of musical "Mamma Mia!" back to the Las Vegas Strip, fans are invited to attend a sing-along screening of the movie adaptation starring Meryl Streep at the hotel's Tropicana Pool on Saturday, May 3 at 7:30 p.m. This event will feature special guest appearances, a sing-along edition of the film and raffles. Event proceeds will benefit Three Square Food Bank. Admission is free with a two-item non-perishable food donation. "Mamma Mia!" begins performances May 8 at the New Tropicana.
OV Nation, a new generation of Opportunity Village supporters, will host the group's first fundraiser poker tournament on Sunday, May 4 from 1-6 p.m. at South Point. Open to the public, the tournament is a $60 buy-in per person.
United Way of Southern Nevada's inaugural Pay It Forward campaign will run May 7-14. This year 10 retailers and restaurants will donate a portion of their proceeds during that week. For an updated list of participating vendors, visit www.uwsn.org/payitforward.
Commonwealth downtown will host a stylish Kentucky Derby celebration on Saturday, May 3 at 2 p.m. Ticket proceeds from the event will be donated to United Way. Guests will receive a betting ticket placed on a random horse upon entry. Advance tickets are $20 and $25 day of event.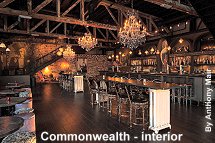 ABOUT TOWN ITEMS OF INTEREST
Mario Lopez will host a late night Cinco de Mayo fiesta at Hyde Bellagio Saturday, May 3.
Cabo Wabo Cantina will celebrate Cinco de Mayo with a weekend-long bash May 2-5 and Chayo Mexican Kitchen + Tequila Bar will host "Cinco de Chayo" and finish the weekend on Monday, May 5 with a big bash.
On Sunday, June 1, Alizé at the Top of the Palms will host a seven-course Bec Fin wine dinner with winemaker Jessie Katz of Chalk Hill and Lancaster Estates Wineries as featured speaker and Chefs Mark Purdy and Tammy Alana managing the one-night only menu. Cost is $155, call 702-951-7000 or visit www.AlizeLV.com.
Bellagio's Epicurean Epicenter Series will educate guests with an "Old World vs. New World" wine pairing four-course dinner at Sensi Friday, May 2 at 6:30 p.m. Cost is $195, call 866-406-7117.
In a partnership with the Helldorado Rodeo, the El Cortez is offering special room rates using promo code HELDR0514 for tower rooms and HELDRC0514 for Cabana Suites for rodeo attendees May 14-18. Rates start at $22 and $30 respectfully.
In addition, The Flame Steakhouse at the El Cortez is offering a Fresh Stone Crab Special through May 17. The dinner special is every Friday and Saturday while supplies last for $28 per pound served with cottage fries and coleslaw.
The Las Vegas Monorail Company transported its 60 millionth rider this month and will celebrate its 10th anniversary in July.
Jerry's Nugget Casino in North Las Vegas continues its 50th anniversary celebration by giving free Kentucky Derby gifts during the May 3 race at the Race and Sports Book and additional free gifts during bingo on Cinco de Mayo, Mother's Day and Memorial Day.
The Sports Bar at Crazy Horse III will host a fight night party showcasing Floyd Mayweather Jr. versus Marcos Maidana on Saturday, May 3 starting at 4 p.m.
Column Continues Below Advertisement
CONTINUE ON TO...:
THIS WEEK'S >LAUGHLIN NEWS
LAST WEEK'S >LAS VEGAS NEWS
>VEGAS VIEW FULL NEWS ARCHIVES
Return to >"Heard Around Town"
Return to >Las Vegas Leisure Guide