BEACH BOYS WILL BE SURFING AT THE AQUARIUS

The Beach Boys will liven up Laughlin when they appear on May 9 at 8 p.m. at the 3,300-seat Aquarius Outdoor Amphitheater. Tickets are $34.95, call 800-435-8469.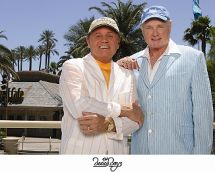 The Beach Boys began their legendary career as the most popular surf band in the nation with their hit, "Surfin'." By 1966, The Beach Boys had emerged as America's preeminent pop group, and the only act to come close to challenging the success of The Beatles. Their chart-topping hits include "Good Vibrations," "Surfin' Safari," "In My Room," "I Get Around," "Help Me, Rhonda," "Little Deuce Coup," and "Kokomo," among others.
CANADIAN COUNTRY ARTIST JOHNNY REID PAYS A VISIT TO HARRAH'S
On May 1, award-winning Canadian country music performer, Johnny Reid, will bring his tour to Harrah's in the Fiesta Showroom at 6 p.m. Tickets are from $15, call 702-298-8510.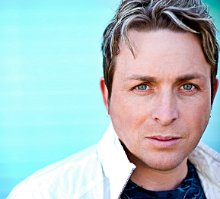 The Scottish born, Nashville-based Canadian singer/songwriter launched his first album, "Born to Roll," in 2005. His sophomore album, "Kicking Stones," released in 2007, went Certified Platinum in Canada. His current album release, "Dance With Me," hit the shelves on March 10 with the lead single, "A Woman Like You." Reid has garnered CCMA's Top-Selling Canadian Recording and Top Male Artist in 2008 as well as the Juno nomination for Country Recording of the Year.
BILL COSBY WILL PROVIDE LAUGHS AT HARRAH'S
Beloved comedian Bill Cosby will be headlining at Harrah's Rio Vista Amphitheater on Saturday, May 2 at 8 p.m. Tickets are $50 reserved, $60 preferred, $70 premium, and $80 VIP, call 800-447-8700.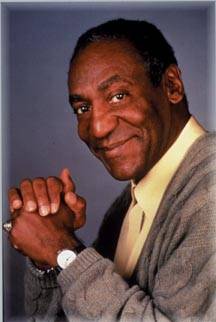 Cosby has touched people's lives through his concert appearances, recordings, television, feature films, commercials and education. He solidified his fame with "The Cosby Show" that appeared on NCB from 1984 to 1992. It was one of the most popular situation comedies in television history.

TOP OF NEXT COLUMN
TRAVIS TRITT IS AN AQUARIUS OUTDOOR HEADLINER
Grammy award-winning American country music artist and occasional actor Travis Tritt will headline the Aquarius Outdoor Amphitheater on Saturday, May 16 at 8 p.m. Tickets are $30, call 800-435-8469.
Starting with the debut single release of "Country Club" in 1989, Travis Tritt has charted more than 30 singles on the U.S. Billboard Hot Country Songs charts, including five No. 1 hits. His first and third albums each achieved platinum certification by the RIAA, while three more achieved gold status. He also received two Grammy Awards, both awards for Best Country Vocal Collaboration.
Tritt released his newest album, "The Storm" on Category 5 Records on Aug. 21, 2007, and it was co-produced by "American Idol" judge Randy Jackson.
UPCOMING HIGHLIGHTS
From May 5-10, "Idolized" featuring contestants from the hit show "American Idol" will headline at Don's Celebrity Theatre at the Riverside. The singers for the 8 p.m. shows will include Nikki Mckibbin, Haley Scarnato, RJ Helton and Jasmine Trias. Tickets are $30, call 800-227-3849, ext 616.
The Pavilion Showroom at the Tropicana Express will highlight El Chicano and Tierra - a nightclub format featuring two famous salsa bands, on May 1 and 2 at 8 p.m. Cover charge is $25, call 800-243-6846.
"Carnaval Fantastique - Entertainment at the Speed of Light," will be the show at Don's Celebrity Theatre at the Riverside, April 28-May 3. Tickets for the 8 pm. shows are $30, call 800-227-3849, ext 616.
Robosaurus Experience - the massive five-story mechanical version of Tyrannosaurus rex that converts from a street-legal semi-trailer to a 58,000-pound, car-crushing mechanical monster will be in the front parking area near the Edgewater Event Center, May 1-3. The free experiences are at 9 p.m. on Friday, 5, 7 and 9 p.m. on Saturday, and 1, 3 and 5 p.m. on Sunday.
At the Avi on the lawn area near the Lagoon Pool, will be Phins to the West - gathering of Jimmmy Buffet parrotheads, music by Jimmy Buffet-style bands, plus food, drink, and parties, May 1-3. Visit phinstothewest.com for more information.
The Monster Truck Show will be held on May 2 at the Event Area north of the Avi Casino. Gates will open at 6 p.m. with a show at 7:30 p.m. Tickets are: $20 day of show; $17 in advance (call/web $18.25); children 3-12 are $15 day of show; and $15 advance (call/web $13.50). Phone is 800-430-0721.
'SAMMY'S COMEDY BY THE SHORE' IS MAINSTAY AT RIVER PALMS
The River Palms is focusing on comedy with Sammy's Comedy by the Shore, which features ongoing rotating standup comedians. General admission is $15 and $25 for VIP, call 800-835-7904.
The upcoming lineup is: Bruce "Big John" Mickelson and Jay Harris, April 29-May 3; Freddy Fender Jr., May 5-9; Sonya White and Rob Sherwood, May 13-17; Ken Block and a comic TBA, May 20-24; and Dwayne Gill and Carin the Comedienne, May 27-31 with Sammy Shore joining them on May 29 and 30.
Comedian Bruce Mickelson spent years starring in an afternoon show in Las Vegas and he's famous for his Big John charter's ode to barbecuing - "the gospel of the 'Q ... the last symbol of manhood." It's a hilarious bit that you can see again and again.


CONTINUE ON TO...:
>THIS WEEK'S LAS VEGAS NEWS
>LAST WEEK'S LAUGHLIN NEWS
>VEGAS VIEW FULL ARCHIVES
>Return to "Heard Around Town"
>Return to Las Vegas Leisure Guide