DAVID BRENNER TEAMS UP WITH GEORGE WALLACE

Flamingo headliner George Wallace is welcoming stand-up comedian David Brenner as his opening act for his 10 p.m. shows through May 2. Brenner's career in comedy began with a national appearance on "The Tonight Show." He's been a guest 158 times, which is the most by anyone. His act, which is based on current events and political commentary, has landed him features on MSNBC, CNN and FOX. Prior to comedy, Brenner spent time writing, producing and directing more than 115 television documentaries and earned an Emmy.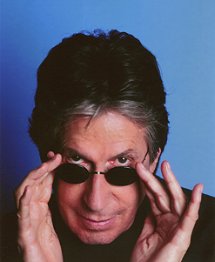 Wallace is in his fifth year as a headliner at the Flamingo. He's famous for his "I Be Thinkin'" lines. He appears at 10 p.m. Tuesday through Saturday.

Column Continues Below Advertisement


CADILLAC RANCH IS NEW RESTAURANT AT TOWN SQUARE
Cadillac Ranch is a new 12,000-square-foot All American Bar &Grill located on the South Strip in Town Square across from Rave Motion Pictures, on the second floor, adjacent to Blue Martini and above the Yard House, which are also national chain eateries. Together the three restaurants create an exciting happening place especially for the singles' scene.
The theme is rock 'n' roll inspired with photos and guitars around the room. Some of the ceiling is made up of tacked up license plates from around the country. While the place is immense, it is broken up into areas that include two separate huge outdoor patios with fire pits, three separate bars with one opening to the outside, and dining throughout.
A focal point as you enter is the mechanical bull. Rides are $3. Sports can be watched on more than 30 plasma TVs.
Daily hours from 11 a.m. to 4 a.m. allow for lunch, dinner and late night fun. Happy Hour is Monday - Friday from 3 to 6 p.m. with domestic beers, well drinks and wines being $3.
The menu includes steak, fresh salads, hickory smoked BBQ ribs and wings, and the famous Angus Beef burgers moderately priced from $7 to $29.
THE NEW JOINT AT HARD ROCK IS OPEN
The New Joint premier concert venue at the Hard Rock is way bigger than the old one and it's located between the Rockstar Club and Hard Rock retail store. The large lobby area where the box office is located has 67 framed rock star t-shirts adorning the walls. As you enter, something you won't notice is that 21 feet by 2 feet of the floor is from the old Joint and there's two pieces of the old hand rail, which allows you to see the subtle difference in the new guitar design. The main floor is standing room only but the front area next to the stage has the option to put in table seating.
Above the two bars on the main level are five lighting fixtures with huge symbols. The second floor is where the seven luxury suites are located and some excellent railing seating plus more bars. The third floor has standing area and theater seating. The distance from the edge of the stage to the last row on the third floor is 155 feet so there really aren't any bad sight lines.
In addition, the trendsetting venue has four dressing rooms, a green room and meet-and-greet room. There's WiFi access with a full blogging station for press and the ability to transform the place for boxing, wrestling, mixed martial arts events, corporate functions and trade shows, as well as red carpet movie premieres and advanced screenings.
DENNIS MILLER BRINGS STAND-UP ROUTINE TO THE ORLEANS
Five-time Emmy award winner Dennis Miller will bring his comedy act to The Orleans Showroom, May 15-17, at 8 p.m. each evening. Tickets start from $49.95, call 702-365-7075.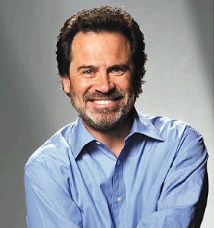 Miller emerged on the national scene as the "Weekend Update" correspondent on NBC's "Saturday Night Live." After leaving SNL in 1991, Miller moved to HBO, where he hosted the talk show "Dennis Miller Live" for nine seasons and now he is a regular on Fox News Channel's "Hannity" and "The O'Reilly Factor." He was also host and executive producer of CNBC's "Dennis Miller," which featured conversation, opinion and humor.
Miller has made a name for himself as a film actor and author. His notable motion picture credits include such mid-'90s favorites as "Disclosure," "The Net" and "Murder at 1600 Pennsylvania Avenue." Miller's "rant" books, including "I Rant Therefore I Am, Ranting Again" and "The Rants" have all been on "The New York Times" best sellers list.
In addition for two seasons, he called plays alongside Al Michaels and NFL Hall of Fame quarterback Dan Fouts on ABC's "Monday Night Football."
'SHADES OF SINATRA' BRINGS BACK VINTAGE VEGAS TO SUNCOAST
"Shades of Sinatra," a celebration of the life and sound of "Ol' Blue Eyes," will return to the Suncoast Showroom, May 8, 9 and 10 at 7:30 p.m. Tickets start from $19.95, call at 702-636-7075.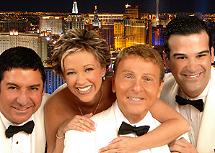 Designed as a vintage, off-the-cuff Vegas show, "Shades of Sinatra" doesn't try to impersonate the man, but instead blends signature Frank Sinatra favorites with some of the most beloved sounds from his era and storytelling.
In 2005, "Shades of Sinatra" creator Kelly Clinton assembled the group's three male vocalists, Larry Liso, Ryan Baker and Carmine Mandia and they debuted at the Stirling Club at Turnberry Place. Individually, each loved to perform Sinatra songs at restaurants, lounges and corporate events, including Baker's 2005 engagement at the Artisan Hotel, Liso's 2006 stint at the Westin and Mandia's spot-on portrayal of Sinatra in the Greek Isles' Rat Pack show. Lisa Smith joined the show in 2006, bringing a female presence.
SNOOP DOGG GETS WAXED AT MADAME TUSSAUDS
Rap superstar Snoop Dogg's wax figure has been unveiled at Madame Tussauds on the Strip. Following a detailed sitting with sculptors and artisans last October and hundreds of measurements, Rapper Snoop Dogg, aka Cordozar Calvin Broadus, and the man known for his recent TV series, "Snoop Dogg Father Hood" on E! Entertainment, is joining Madame Tussauds Las Vegas family as part of its "On Stage" area. Snoop Dogg is one of only three Rap superstars to be featured in the Madame Tussauds worldwide collection. For this month's unveiling, the entertainer donated his own clothes-including a baseball jacket from the rapper-turned-entrepreneur's new clothing line--to outfit the life-size likeness handcrafted at a cost of $300,000.
His first solo venture, "Doggystyle," remains one of his biggest selling albums. A new CD is planned for 2009 and Snoop Dogg will also appear in the video game "Rock Band."
BILLY RAY CYRUS SET TO BRING COUNTRY TO THE CANNERY
Country music sensation Billy Ray Cyrus, better known today as the father of the famous teen Miley Cyrus, will perform at The Club inside the Cannery in North Las Vegas on May 9 at 8 p.m. Tickets start at $19.95, call 866-999-4899.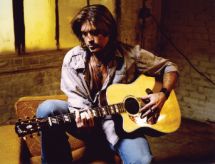 In 1992, Cyrus' debut album "Some Gave All," sold more than nine million copies and spawned the monster international hit "Achy Breaky Heart." Cyrus' also made the million-selling album, "It Won't Be The Last," which produced three No. 1 and many top-ten singles.
SPEND MOTHER'S DAY WEEKEND AT ARTFEST™ OF HENDERSON
Henderson will present the 12th annual ArtFest™ of Henderson, May 9-10 from 10 a.m.-5 p.m., daily, at the Henderson Events Plaza, located at 200 S. Water Street, in the Water Street District. Admission is free.
The festival that attracts more than 40,000 attendees will feature more than 100 select artisan booths displaying and selling a variety of artwork including paintings, ceramics, jewelry and photography. There will be two stages of live entertainment, Kids' Gallery, food booths and more.
This year, a new street fair element will be "Piazza Colori," which will showcase a number of chalk creations inside a concrete square. Cash prizes will be awarded. For information, call 702-267-2171.
PLAZA STARTS MONTHLY 'PUNCH-OUT AT THE PLAZA' BOXING
The Plaza downtown has joined forces with Rattlesnake Events and Guilty Boxing to host a new monthly fight series dubbed "Punch-Out at the Plaza" that will begin on Friday, May 8, at 7 p.m. inside the Plaza Ballroom. Local fighters and national prospects will compete. Tickets are $20, $35, $55, call 702-386-2575.
'JAZZ IN THE PARK' CELEBRATES 20TH YEAR WITH FREE CONCERTS
The Jazz in the Park concert series will celebrate its 20th year with the sponsored Clean Air Series. The free 8 p.m. series will feature national acts such as Allen Toussaint on May 9, Delfeayo Marsalis on May 23 and The Sax Pack, starring Jeff Kasiwa, Kim Waters and Steve Cole, on June 6.
Toussaint will feature tunes from his recently released album "The Bright Mississippi." Marsalis is from the famously talented Marsalis clan of professional musicians. The Sax Pack will conclude the series with high-energy saxophone techniques and styles.
Performances are held at the Clark County Government Center Amphitheater, 500 S. Grand Central Parkway. Food vendors are available and parking is free. For information, call 702-455-8200.
SEE WAR AT THE CANNERY
An American original, WAR, will perform at The Club inside the Cannery on Saturday, May 2. Tickets start at $14.95, call 866-999-4899.
WAR was the first and most successful musical crossover phenomenon that fused rock, jazz, Latin, and R&B - and a musical influence that has sold more than 50 million records. Today, WAR is a permanent part of America's pop cultural landscape. WAR classics have been featured in countless movies, television shows and commercials including, "Remember The Titans," "Lethal Weapon 4," "ER," "That 70's Show," the theme to the "George Lopez Show" and many more.
QUICK CLIPS
Spoke recently with George Trullinger, who for years played Buddy Holly in "Legends in Concert" at the Imperial Palace, and he said he's playing guitar and singing with the group "Rock This Town" at the Rush Lounge in the Golden Nugget. The group fills in when Frankie Moreno, who is on the road with Air Supply and also performing with "American Idol" finalist Bucky Covington, is out of town.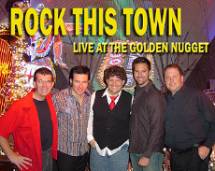 Rock This Town will be performing Wednesday-Sunday most of this year and they have many entertainers pay them surprise visits and get on stage. Now on Tuesday nights, they are entertaining at Jack's Irish Pub at Palace Station.

The 2009 Las Vegas Parade of Homes luxury home tour, now in its sixth year, is taking place Friday through Sunday, April 24-May 10; from 10 a.m. to 6 p.m. Tickets can be purchased online for $25 at www.LVParadeofHomes.com, or at La-Z-Boy Furniture Galleries for $20.

The third annual weekend concert series at JW Marriott began on April 10 and will run every Friday and Saturday through September from 8 p.m. to midnight in The Backyard, which is J.C. Wooloughan's outdoor arena. Concert entrance is complimentary and specials are offered each week. Featured bands include Vegas U2, Wild Celts and Swagger with appearances from Joshua Tree and other popular artists. For the entertainment line-up, call 702-869-7725.

The "Y" stands for Yohji Yamamoto, the "3" represents the three signature adidas stripes and the "-" signifies the link between the two. The collaboration between renowned Japanese fashion designer Yohji Yamamoto and the authentic sports brand adidas has revolutionized the industry since the October 2002 launch, creating a new category in fashion. The second West Coast Y-3 store will open a 1,835-square-foot space on level 2 in The Forum Shops at Caesars in Las Vegas on May 1.

Lei Day commemorates the tradition of the giving and receiving of the lei. This is a special event for the Hawaiian restaurant Roy's. On May 1, Roy's will feature a special five-course meal with wines for $85. Mahalo!

ROK VEGAS™ at New York-New York was awarded "Best Video System" at the 2009 Club World Awards. ROK features the first-ever 360-degree video screen in a Las Vegas nightclub.

Dos Caminos Mexican Kitchen and Lounge inside The Palazzo has started a new daily 5-7 p.m. happy hour.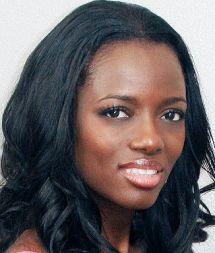 Las Vegas native, local mortgage broker and business powerhouse, Alicia Taylor, will be featured in the "Women of Wall Street" section of the May edition of "Playboy" magazine. No stranger to the spotlight, Taylor is among several in the running to be chosen for the new Bravo series, "Real Housewives of Las Vegas." She has been married for 15 years to her high school sweetheart.
Three up-and-coming comedians from Sunday Comedy Jam nights (April 19 and 26) at Bonkerz Comedy Club inside Palace Station are winning the opportunity to audition for the executive producer and casting director of the TV show "America's Got Talent." The auditions will be held inside Bonkerz Comedy Club at a later date and by invitation only.

CONTINUE ON TO...:


>THIS WEEK'S LAUGHLIN SEGMENT
>LAST WEEK'S LAS VEGAS SEGMENT
>VEGAS VIEW FULL ARCHIVES
>Return to "Heard Around Town"
>Return to Las Vegas Leisure Guide