ELTON JOHN RETURNS TO CAESARS PALACE
World-renowned singer, songwriter and performer, Elton John will return to The Colosseum at Caesars Palace with an all new show, "The Million Dollar Piano," beginning Sept. 28 for 16 shows. Elton's September return will mark the beginning of a three-year residency and his second as a Caesars Palace headliner. He completed a five-year deal in April 2009 with his "The Red Piano" show. Tickets range from $55 to $250
"I'm going to have a fabulous piano that Yamaha has been working on for four years, and that's the reason why the show is called 'The Million Dollar Piano'," said Elton.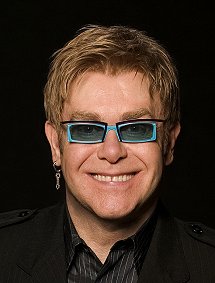 The international star has sold more than 250-million records worldwide and played almost 3,000 concerts worldwide. In his five-decade career, Elton holds the record for the biggest selling single of all time, "Candle in the Wind," which sold 37-million copies.
Elton's new album with Leon Russell, "The Union," produced by T Bone Burnett, was released last fall and this month opened the Tribeca Film Festival with the world premiere of Cameron Crowe's documentary, "The Union," which captures the writing and recording of the John and Russell album.
Another Elton achievement is the music for the smash-hit, multi-award winning stage production of "Billy Elliot." In addition, Elton received an Academy Award for "The Lion King" and Tony awards for both "The Lion King" and "Aida." He served as the executive producer for the hugely successful animated feature "Gnomeo & Juliet," which opened in February 2011.
Column Continues Below Advertisement
RIDING THE RAILS IN BOULDER CITY
Here's an activity for the whole family. Nearly every Saturday and Sunday throughout the year, folks can take an excursion ride from the El Dorado Valley to Railroad Pass aboard the Nevada Southern Railway. The 45-minute trip departs the Nevada State Railroad Museum station at 601 Yucca Street in Boulder City at 10, 11:30, 1 and 2:30.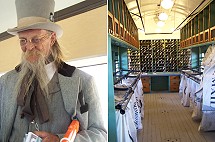 It's good to check out the special events calendar. Our group went on a day when actors were dressed in Old West costumes, rode the train and got into a gunfight off the train. Characters had names like Mr. Slick S. Oil so you know it's all in fun.
The cost is $10 and you can get a $1 off coupon on the website. Locomotive cab rides are $35 and to be engineer for an hour is $250. There's also a fabulous static display to tour before or after. For information, call 702-486-5933.
'2011 LANDSHARK LAGER BEACH CONCERT SERIEs' RETURNS
The Mandalay Bay's "2011 Landshark Lager Beach Concert Series" will begin in May and run through September on the Mandalay Bay Beach stage, which rises over the resort's signature sand and surf wave pool. The 2011 line-up will kick off Sunday, May 29 with the multi-Latin Grammy® Award-winning duo Calle 13. The Puerto Rican band, formed by stepbrothers Residente and Visitante, entered the Latin American music scene in 2005. Tickets are $32.50, call 702-632-7580.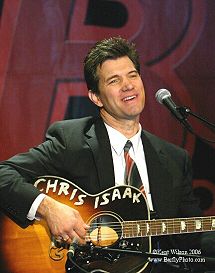 Performers during the season will include: Puerto Rican reggae duo Wisin y Yandel June 12; American singer, songwriter and actor Chris Isaak July 16; British singer, songwriter and guitarist Peter Frampton July 29; Lost 80's Live summer tour featuring A Flock of Seagulls, The Motels, When in Rome UK, Tommy Tutone, Animotion, Dramarama and Boys Don't Cry Aug. 13; America's band, The Beach Boys Sept. 3; and rock stars The B-52's with Human League, an English electronic New Wave band Sept. 4. Tickets range from $40 to $57.50.
BIG AL's COMEDY CLUB OPENS AT THE ORLEANS
Beginning May 7, The Orleans will devote a performance space, solely to making people laugh at Big Al's Comedy Club like they have doing with the headlining comedians booked regularly in the Showroom. Formerly the Big Easy Lounge, Big Al's Comedy Club will seat 200 guests and has been renovated to include a small stage, new lighting and sound. Headlining shows will be Thursday at 7:30 p.m. and Friday and Saturday at 7:30 and 10 p.m. Tickets are $39.95 and $49.95, call 702-365-7075 or visit www.orleanscasino.com. An open mic night will take place on Sunday evenings from 9 to 11:30 p.m., no cover charge.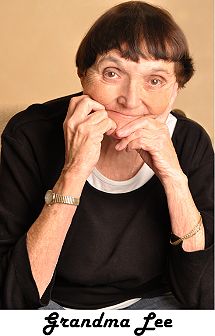 Headlining Big Al's Comedy Club through July 2 will be sassy senior Grandma Lee, who shot to stardom on the NBC talent show "America's Got Talent," where she made it through to the grand finale. She was a contestant in the 2004 season of "Last Comic Standing" on NBC, where she later returned for three seasons as a special guest and won the 2003 Las Vegas Comedy Festival at the MGM Grand.
WES WINTERS MAKES SOUTH POINT HIS NEW HOME
Famed Las Vegas entertainer Wes Winters has opened his new weekly Thursday and Friday night lounge act from 5 to 8 p.m. in the 150-seat Grandview Lounge at South Point. His "One-Man-Lounge-Show" features him on piano and singing with true showmanship flair. Winters relocated to Las Vegas in February 2003 from his hometown of Kansa City. There's no cover charge and there is a dance floor.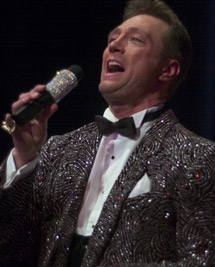 NICK CANNON YOUTUBE's KEENAN CAHILL FILM AT PALMS
Once again, the Palms has set the stage for popular online videos with YouTube sensation Keenan Cahill and multi-talented entertainer Nick Cannon and their video collaboration of "Famous." Filmed inside a Penthouse at Palms Place, Cannon and Cahill donned matching Armani suits and blinged out NCredible (Cannon's record label and production company) chains. Cahill was born with a rare genetic disorder called Mucopolysaccaridosis (MPS-6), which is a rare lysosomal disorder estimated to occur once in every 340,000 live births.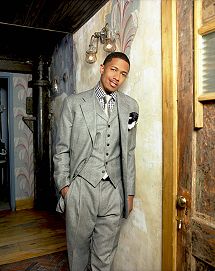 MOODY BLUES PERFORM AT HARD ROCK AND SUPPORT CHARITY
Timeless rock stars The Moody Blues are paying it forward throughout their Voyage 2011 Precious Cargo tour, by teaming up with Ear Candy Charity and a local charity in each market to host a week-long Instrument Drive®. In Las Vegas, Ear Candy Charity will partner with the Boys & Girls Clubs of Las Vegas (BGCLV) for collections and BGCLV will be the recipients of the instruments. Throughout the week of May 6 – 13, community members can donate a new or slightly used instrument at any of the eight Boys & Girls Clubs of Las Vegas locations or at the band's concert at The Joint at Hard Rock on May 13. For tickets, call 800.HRD.ROCK (800-473-7625).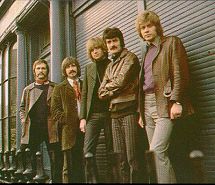 TOP OF NEXT COLUMN
X BURLESQUE AT FLAMINGO GETS TWO-YEAR EXTENSION
"X Burlesque" is celebrating its four-year run at the Flamingo with a contract extending its run there through 2013. Since its run began, the show has received numerous accolades, including being named one of the "12 Sexiest Jobs" by the E! Network.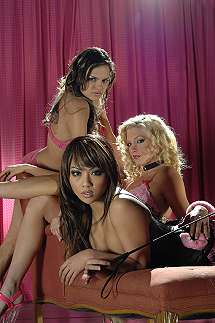 IMAGINE DRAGONS SHOWCASE NEW EP AT HARD ROCK CAFÉ
Fresh from their second West Coast tour, Imagine Dragons will return home for an EP release party on Friday May, 13, at Hard Rock Cafe on The Strip at 8 p.m. The show is presented by 107.9 FM, The Alternative and will also feature special guests, including Parade of Lights. Tickets are $13, visit www.ticketweb.com.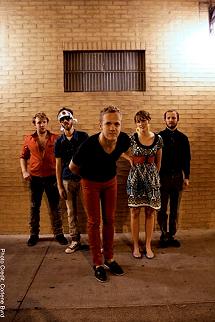 "It's Time" is the third EP from the high-energy quintet and boasts eight new tracks. Imagine Dragons most recent West Coast tour was with The Parlotones and they have opened for a number of big name and indie acts including Weezer, Interpol, The Temper Trap, Hot Chip and others.
TIESTO, GUETTA AND SWEDISH HOUSE MAFIA WILL HEADLINE
Insomniac has lined up superstar performers Tiesto, David Guetta and Swedish House Mafia to headline the three-day Electric Daisy Carnival at the Las Vegas Motor Speedway June 24-26. Tiesto will set the tone on Friday, June 24 for the 15th annual festival. Multi-platinum artist and in-demand producer David Guetta will grace the stage on Saturday, June 25. Swedish House Mafia is a combination of three of the top talents in the DJ industry, Steve Angello, Sebastian Ingrosso and Axwell and they take to the stage on Sunday, June 26.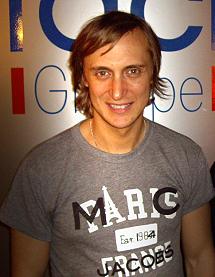 'CITY LIGHTs' SCREENING BACKED BY ORCHESTRA
This year marks the 70th anniversary of the legendary silent film "City Lights" starring Charlie Chaplin. As the American Film Institute's No.1 romantic comedy, "City Lights" proved to be the hardest and longest undertaking of Chaplin's career. He not only wrote, directed and starred in the 1931 movie, but also composed the musical score. On June 3, under the direction of conductor Taras Krysa, the Henderson Symphony Orchestra will perform an updated orchestration of the musical score to Chaplin's "City Lights," at 8 p.m. at the Henderson Pavilion, 200 S. Green Valley Parkway. All tickets are $10 at HendersonLive.com.
HARD ROCK CELEBRATES 40TH ANNIVERSARY WITH CHARITY ACTS
In celebration of Hard Rock International's 40th Anniversary, both Hard Rock Cafe locations in Las Vegas are completing 40 Charitable Acts in 40 Days starting on May 6 and ending on June 14, which coincides with Founders' Day, the date Hard Rock was launched in 1971. This act of generosity echoes Hard Rock's motto of "Take Time to Be Kind," and speaks to the company's philanthropic endeavors around the world.
COSMOPOLITAN FEATURES ARTIST SHELTER SERRA
Shelter Serra is the latest artist to be featured in The Cosmopolitan's artist-in-residence program. Serra's installation "The Trophy Room," which features a collection of statuary lions will reside in the P3 Studio.
Serra's art focuses on altering the traditional meaning behind an object to reflect a different cultural understanding. "The Trophy Room" is a display of 20 colorful statuary Lions made from paper mache and hung like piñatas. Sierra will work within the space through May 13. For information visit: www.shelterserra.com.
STATION PROPERTIES DELIVER MAY ENTERTAINMENT
At Green Valley Ranch, which was named the 2009 Casino of the Year by the Academy of Country Music, the May entertainment lineup will begin with "Nashville Unplugged: The Story Behind the Song" featuring Chas Sandford and Greg Barnhill on May 6.
"Nashville Unplugged" is a twice a month series hosted by singer/songwriters Brian Mccomas and Aaron Benward. On Friday, May 20 Gary Burr and Victoria Shaw will be featured. Tickets are $5 at the door.
Southern crooner Michael Grimm, who won season five of "America's Got Talent," will perform at Green Valley Ranch on May 9.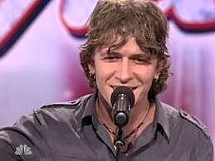 With his snappy jazz trio, his tiger-striped tuxedo and his enormous microphone, Richard Cheese will be "swankifying" contemporary songs on Sunday, May 29.
At Sunset Station, the lineup will include Merle Haggard May 13 and a free listener appreciation concert featuring Kokken and Quiet Riot on May 14.
Red Rock's indoor concert series "Party on the Rocks" will conclude its final concerts in May to usher in Revolution Friday Nights at Red Rock at the Sandbar outdoor poolside venue on May 27 with Barenaked Ladies.
Sana Fe Station will feature Summer Jam starring contemporary jazz great Norman Brown and saxophone player Richard Elliot on May 20 followed by South Carolina rockers Crowfield formed in 2008.
Aliante Station will highlight legendary Johnny Rivers with his hit songs "Secret Agent Man," "Tracks of My Tears" and "Memphis" on May 6. Celebrating the 40th anniversary of "Stairway to Heaven," Jason Bonham's Led Zeppelin Experience will honor the life and music of his father – the legendary Led Zeppelin drummer John Bonham at Aliante on May 28.
NEVADA RESTAURANT ASSOCIATION HOLDS EPICUREAN AFFAIR
The Nevada Restaurant Association (NvRA) will hold its annual Las Vegas Epicurean Affair at The Palazzo Pools on Thursday, May 26 at 7 p.m. World renowned chefs and nearly 75 of Las Vegas' finest restaurants and beverage purveyors from around the city will prepare their signature creations. Admission is $100 and $150 for VIP, call the NvRA at 702-878-2313 or the Palazzo box office.
Proceeds from the Las Vegas Epicurean Affair benefit the culinary educational programs of the Nevada Restaurant Association and the NvRA Educational Foundation.
BINION's POKER CLASSIC ENTERS FIFTH YEAR
Binion's Gambling Hall, the progenitor of high-stakes poker tournaments as we know them today, will turn the page on the fifth year of its newest tradition, the Binion's Poker Classic, starting on May 30 and running through July 11. From the first event, Binion's will seat players for 43 different games, with five No Limit Hold'em events and two specialty events each week throughout the tournament. The specialty events include H.O.R.S.E, PLO 8 and Limit Omaha 8.
The Main Event will take place over two days starting June 30, and has the highest buy-in of the Poker Classic at $1,000. Some events are as little as $100 buy-ins, while most fall within $150-$200 range.
To participate in any of the Binion's Poker Classic events, players register the day of the event in which they would like to play.
QUICK CLIPS
McFadden's Restaurant and Saloon at the Rio will host a "Getting Lucky in Kentucky" party on Saturday, May 7. Anyone donning a Kentucky Derby-style hat will be entered to win cash and prizes. Mint Juleps, cherry and grape bombs will be $5. Pre-partiers will also drink from 8 p.m. until 10 p.m. for only $15.
The 5th Annual Henry Prendes Charity Golf Classic honoring Las Vegas Metro Sergeant Henry Prendes who gave his life protecting his hometown community will be held on Saturday, May 7, at Palm Valley Golf Course in Sun City Summerlin. Registration is $125 for $400 for a foursome, call 702-296-5078.
Column Continues Below Advertisement
CONTINUE ON TO...:
>THIS WEEK'S LAUGHLIN NEWS
>LAST WEEK'S LAS VEGAS NEWS
>VEGAS VIEWS FULL NEWS ARCHIVES
>Return to "Heard Around Town"
>Return to Las Vegas Leisure Guide