2014 GREAT VEGAS FESTIVAL OF BEER IS DOWNTOWN ON APRIL 26!

The 2014 Great Vegas Festival of Beer will embrace and transform the streets of its new home in Downtown's Fremont East Entertainment District with a full lineup of craft beer-infused elements, including the Gastropub dining pavilion with beer-centric menus, the Human Arcade with pub games and music, and the BrewLogic area with presentations from master brewers and Cicerones on Saturday, April 26 from 4 to 8 p.m.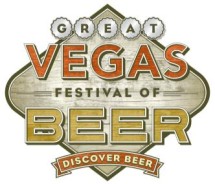 More than 80 breweries will represent more than 250 unique beers. Food in the Gastropub will be available for purchase and is not included as part of the festival ticket, which is $40 for general admission on the festival's www.GreatVegasBeer.com website.
Column Continues Below Advertisement
RED ROCK RESORT UNDERGOES BIG TRANSFORMATION
Prompted by a 1.6 million-square-foot regional shopping center opening in October that's within walking distance across Summerlin Centre Drive, Red Rock Resort will undergo its largest and costliest renovation since Station Casinos opened the property in April 2006. The Shops at Summerlin will be an open-air, pedestrian-friendly district with Macy's, Dillard's, Nordstrom Rack, Michael Kors, Sur La Table and Trader Joe's among the 125 stores, restaurants and entertainment venues. To make the connection with the mall, a new parking and drop-off area will be created. Station Casinos will enhance an entrance to Red Rock between the food court and movie theaters with a landscaped walkway and other design elements.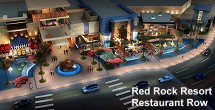 Red Rock Resort designers will create a "restaurant row" along the property's entrance fronting Charleston Boulevard with outdoor entrances and patio seating for four new restaurant concepts. An outdoor pedestrian walkway will link the restaurants, two of which will be outside operators and highlight landscaping and water features.
When Yard House opened and replaced Texas-style barbecue Salt Lick at Red Rock in 2010, it initiated a successful change with a primary entrance off the parking lot, a secondary entrance from the casino, and an outdoor patio. The concept was solidified when Lucille's Smokehouse, which replaced Mexican-themed Cabo, opened last year with a similar costumer convenience concept.
Red Rock closed two restaurants recently for renovation, Japanese-themed Hachi and hamburger outlet LBS. The Sandoval brothers of Chicago will bring a branch of their Zagat Award-winning Mercadito featuring traditional Mexican cuisine with modern twists to Red Rock. Also, a noodle bar will open between the Grand Cafe and the high-limit gaming area and Terra Rossa will be replaced with a new Italian-themed concept.
Station Casinos budgeted $35 million for its six-month construction project, which includes renovating T-bones Chophouse, upgrading 26 of the property's suites and remodeling Red Rock's 25,000-square foot spa. Red Rock's hotel lobby area and the Lucky Bar were remodeled recently and the former Cherry Nightclub was converted into event space.
In addition, the company plans changes to Green Valley Ranch Resort, is adding a steakhouse to Palace Station, and is adding new flooring to Boulder Station.
CHEF KERRY SIMON WILL OPEN HIS FIRST NEIGHBORHOOD RESTAURANT
Carson Kitchen will combine the innovative cuisine of the city's celebrity chef Kerry Simon with the hipster vibe of Downtown Las Vegas when it opens on the corner of 6th Street and Carson Avenue at South 124 6th Street in early June. The new American gastro-lounge will have an ingredient-driven menu.
Carson Kitchen is in the space formerly occupied by the John E. Carson Hotel and is keeping much of the character and 'bones' of the original structure and inspiring the eatery's name. The 1,800-square-foot dining room will seat 90 guests with a design inspired by Simon's own loft-style home in Las Vegas. The chef's table is an experience in itself with a tabletop that borders the kitchen and doubles as an expo counter. The dining room has the feel of being welcomed into a homey, yet modern kitchen with the use of repurposed wood and steel materials. Carson Kitchen's stone-oven gives the appearance of an old-school wood burning hearth, with the casing built for it outside of the restaurant. Twisted metal pieces run from floor-to-ceiling to separate the space into different areas. The bar-top counter ties into the kitchen being made out of the same material of an end-cut of a butcher's block.
The 910-square-foot, garden-style rooftop patio will host live music and offer a space to dine and enjoy a lush six-foot-tall living wall. The menu, which has an emphasis on sharing, includes social plates priced from $6 to $10, "Between Bread" sandwiches from $10 to $14, entrées and stone-oven flatbreads. Hours will be 11 a.m. to 11 p.m. for lunch and dinner.
ZIGGY MARLEY - 311 ADDED TO MANDALAY BAY BEACH CONCERT SERIES
Popular reggae musician Ziggy Marley will heat up the Mandalay Bay Beach stage with a Memorial Day weekend concert Sunday, May 25 at 9 p.m. Marley, the oldest son of music legend Bob Marley, made his recording debut in 1979 with a group comprised of his father and three siblings. The group became known as The Melody Makers and released 14 albums over three decades. Marley began his solo career in 2003 when he released "Dragonfly" with Ghetto Youths Crew, a record label he created while working with the United Nations. In 2006, he released his second solo album, "Love Is My Religion," which won a Grammy Award for "Best Reggae Album." His third solo album, "Family Time," was released in 2009 and dedicated to children worldwide. Marley is scheduled to release his "Fly Rasta" album this month. Tickets are $42.50.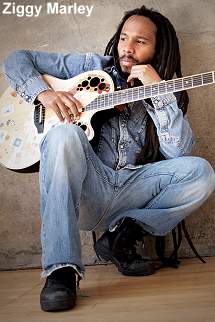 American rock band 311 will bring its distinctive sound to the Mandalay Bay Beach for a return visit on Saturday, June 28 at 9 p.m. The multi-platinum group will play an extended set of hits, rarities, covers and classics backed by a state-of-the-art light and special effects show. Last month the band released its most recent album "Stereolithic" featuring the single "Five of Everything." Tickets are $49.50.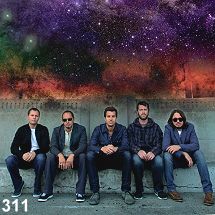 3 DOORS DOWN TO HEADLINE FREMONT STREET EXPERIENCE
The Fremont Street Experience has added smash-hit recording artist 3 Doors Down to the "Rock of Vegas" summer concert series lineup. The band will perform a free concert on Saturday, June 14 on the 3rd Street Stage at 9 p.m. Since forming in 1995, Mississippi rock quintet 3 Doors Down has sold more than 16 million albums worldwide and garnered three Grammy nominations.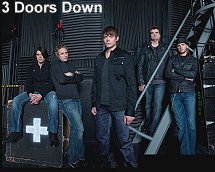 This year's concert series will kick off Sunday, May 18 with Marianas Trench and will include a Memorial Day Weekend performance from hit pop-duo Karmin on Saturday, May 24 as well as the Summerland Tour 2014: Featuring Everclear, Soul Asylum, Eve 6 and Space Hog on Friday, July 18. Additional bands will be announced soon.
RAMPART CASINO OPENS NEW BINGO ROOM
In conjunction with its 15-year anniversary and "15 Years of Fun" initiative, Rampart Casino opened its 300-seat Bingo Room April 19 adjacent to Rampart Casino's Buffet. Offering top-of-the-line technology with a FortuNet, Inc. BingoStar® system, each day there will be six one-hour sessions of bingo at 11 a.m., and 1, 3, 5, 7 and 9 p.m. including "Twice the Daubin" and "Triple Coverall."
ANNUAL 'POWER OF LOVE GALA' HONORS GLORIA AND EMILIO ESTEFAN
Keep Memory Alive, the Lou Ruvo Center's fundraising arm, will host an all-star tribute Saturday, April 26 honoring Gloria and Emilio Estefan at the MGM Grand Garden Arena. The honorary co-host for the 18th Annual "Power of Love Gala" will be Quincy Jones. Performers and celebrity supporters on the roster include: Grammy Award-winning recording artists Ricky Martin, Carole King and Jon Secada; Academy Award nominees Andy Garcia and Sharon Stone; recording artist and talk show hostess Queen Latifah; multi-award-winning actress and singer Rita Moreno; actor Christopher Meloni; platinum recording artist and actress Jordin Sparks and Fantine, Emilio Estefan's new artist making her debut stage performance.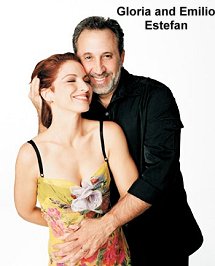 The evening will showcase a celebrity-chef-packed dinner featuring Wolfgang Puck and Masaharu Morimoto.
BORDER GRILL HOLDS MOTHER'S DAY INSPIRED COOKING CLASS
Border Grill at Mandalay Bay will hold a two-hour demonstration-style cooking class on Saturday, May 10 from 10 a.m.-noon. Guests will receive a multi-course brunch at Border Grill, signature cocktails and a recipe booklet. The class is $100; RSVP by calling 702-632-7403 or emailing destiny.hampton@bordergrill.com.
TOP OF NEXT COLUMN
CAESARS PALACE HOSTS 'CULINARY BATTLES' FINAL FOR TOP ASIAN CHEF
The "Culinary Battles" quest to find the nation's top Asian chef, an initiative launched by CET in conjunction with various food and beverage partners to promote appreciation of Asian cuisines, will hold its final in Las Vegas April 26. After intense regional competitions in Atlantic City and Los Angeles, the final four contestants in the East Coast vs West Coast culinary rivalry will compete in the grand finale at Caesars Palace. Judging will be by a panel of esteemed foodies and hosted by TV personality and author Diane Henderiks. Tickets for the live audience are free but you should RSVP via the culinarybattles.com website.
KASKADE RETURNS FOR COSMOPOLITAN SUMMER LOVIN' RESIDENCY
Multi Grammy-nominated artist Kaskade will return to the Marquee Nightclub & Dayclub at the Cosmopolitan with an all-new redesigned Summer Lovin' residency. The night and daytime season-long party will begin May 3 with guests traveling back in time as the venue with custom décor transforms into a 1970s theme party. The residency will be featured throughout the summer with additional dates announced on the first of each month through August.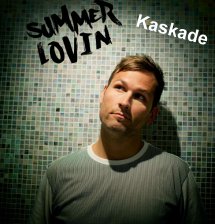 The production will feature two diverse shows, both set by a soundtrack of Kaskade's signature euphoric sounds. By day, the poolside revelry will mirror a classic 70s workout scene, complete with neon exercise gear, sweat bands and knit leg warmers. By night, Marquee Nightclub will transform into a disco-themed dance party with bell bottoms and big hair throughout.
HOUSE OF BLUES BRINGS BACK 'MAY THE 4TH BE WITH YOU' PARTY
The House of Blues will celebrate Star Wars Day with a second year May the 4th Be With You party. The galactic event will begin at 6 p.m. on Sunday, May 4 in Crossroads – the epicenter of food, art and music. A DJ will provide music and the original version of "Star Wars Episode IV" where Han shot first will play on televisions. Costumes are encouraged; however, masks and face paint are not permitted in casino areas. General Star Wars and "Slave Leia" costume contests will give Star Wars fans the chance to win prizes. Party goers must RSVP to http://maythe4thbewithyou2014 .eventbrite.com.
ALIANTE ANNOUNCES MAY CONCERTS
In the Access Showroom at Aliante, Grammy Award-winner Patti Austin will perform on Saturday, May 10. She has been entertaining audiences across all genres through concerts, movie soundtracks and famous TV commercial jingles for more than 40 years. Her mainstream solo career includes 17 solo albums highlighted by "Baby, Come to Me," a duet with James Ingram that rose to No. 1 on the Billboard Top 100 List in 1983, and "How do you Keep the Music Playing," nominated for an Academy Award in 1984. Tickets start at $27.50.
Fresh off his nomination for "New Artist of the Year" at the Academy of Country Music Awards, Brett Eldredge is on his nationwide "Bring You Back Tour" and will visit on Friday, May 16. The rising star began his career in 2008 and rose to fame with his hit single, "Don't Ya," which hit No. 1 on Billboard's Hot Country Songs chart in August 2013. Eldredge opened for Taylor Swift during her RED Tour and is scheduled to join Keith Urban and Billy Currington on tour later this year. Tickets start at $25.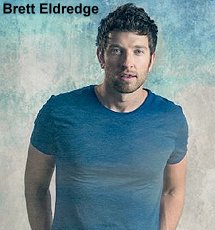 Rising country star Sam Riddle will host a weekly performance on Saturday evening starting on May 17 at 9 p.m. Cost is $5. After graduation, Riddle, who earned a full-ride scholarship to play basketball at the University of Montana, chose a different path. He recently released his first album, "Chip Off the Ol' Block," and is finalizing his second album for release next year.
SILVERTON HAS WINE TASTINGS AND A MOM'S NITE OUT IN MAY
At the Silverton, it will be Wine Down Wednesdays in May from 6-8 p.m. with wine tasting at the Sway Pool. Guests will enjoy two complimentary samples of their choice of wine and additional glasses of wine and small plates for purchase. Weekly giveaways and prize drawings will be accompanied by live entertainment.
Moms are invited to celebrate an evening of the senses at the National Mom's Nite Out charity event on Thursday, May 8 from 6–9 p.m. at Sway Pool. The night out will be filled with comedy by Stephanie Blum, cocktails, pampering, souvenir photos, mingling and a meet and greet with the Chippendales®. The first 100 ladies will receive a free glass of wine. Tickets are $20 and a portion of the proceeds will be donated to the Goodie Two Shoes Foundation.
MEAT LOAF RETURNS TO PLANET HOLLYWOOD
Following another incredibly-successful run, RockTellz & CockTails is bringing back Grammy Award-winning musician and acclaimed actor Meat Loaf again to the PH Showroom inside Planet Hollywood for 21 dates from Tuesday, May 6 through Saturday, June 21. Meat Loaf's show is comprised of a full-on rock concert, hit songs, and intimate, personal stories about his celebrated and fascinating career. Tickets are $69 to $149.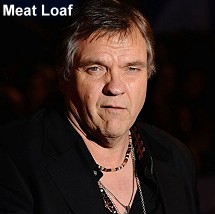 NEWSY ITEMS
Sadly, the cozy Mexican hole-in-the-wall restaurant El Sombrero that opened at 807 Main St. in 1950 closed.
Effective last week, "An Evening With Jason Alexander And His Hair" at Harrah's Las Vegas began at 9:30 p.m. Alexander's next dates are April 25 and May 2. He is best known for playing George Costanza on "Seinfeld."
Distill in Summerlin at 10820 West Charleston Blvd. will hold a 80s Party on Saturday, April 26 at 8 p.m. There's no cover for the party and guests are encouraged to participate in the 80s Party costume contest. Paying homage to the decade, drink specials will include $3 Bartles and James, $2 Jell-O Shots and $3 Miller Light bottles.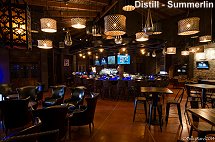 Cabo Wabo Cantina inside Miracle Mile Shops at Planet Hollywood will offer a 20 percent food and drink discount for active duty military members and veterans in honor of National Military Appreciation Month in May.
In honor of Leonardo da Vinci's 562nd birthday, Da Vinci The Exhibition at The Venetian is offering $5 off admission and a buy-one-get-one photo booth picture to guests who mention the code "Happy birthday, Leonardo!" at the box office through April 29.
In 1985, the National PTA established Teacher Appreciation Week as the first full week of May. For the whole month, The Mob Museum will show its appreciation to teachers with buy-one, get-one admission. Nevada law enforcement professionals will receive the same offer with ID during National Police Week, May 12-18.
Goodwill of Southern Nevada will introduce its second Clearance Center, located at 7570 Dean Martin Drive Suite 603-606, to Valley thrift shoppers on Earth Day, April 22. The 46,000-square-foot facility also serves as a new distribution center for the nonprofit.
2ND IT GIRLS SPRING GARDEN PARTY FUNDRAISER SET APRIL 26
The 2nd IT Girls Spring Garden Party will take place Saturday, April 26 at Equiinet's corporate House from 11:30 a.m. to 2 p.m. The afternoon event will feature a boutique showcasing local vendors, including Jewelry by Candy, Sundee Morning Hats, Las Vegas Fruit & Nuts, and many more. Following the Boutique will be a buffet-style luncheon provided by Wild Truffles Catering and a fashion show highlighting Opportunity Village's Thrift Store fashions. Tickets are $75, call 702-880-4068.
ANNIVERSARY CELEBRATIONS
"Smokey Robinson Presents Human Nature: The Motown Show" celebrated its 1,000th Las Vegas performance on Saturday, April 12 at The Venetian®. Robinson made a special appearance and performed "Tracks of My Tears" with the group, a song he originally co-wrote. Adding to the milestone, Carlo's Bakery, the Cake Boss' bakery that recently opened at Grand Canal Shoppes at The Venetian and The Palazzo, created a special cake depicting Human Nature on stage with Robinson.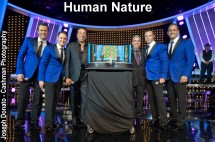 Park on Fremont downtown had its "first birthday" and threw quite a party. Local musicians Matt Matelko and The Jeremy Cornwell Project performed on the back patio.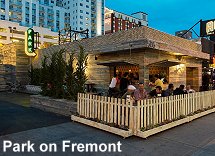 The Riviera is celebrating 59 years on the Strip since opening its doors on April 20, 1955, and giving away more than $30,000 in free slot play to Riviera Rewards Clubs members. For every 59 points earned, members will receive an entry into a special drawing on Saturday, April 26 for the chance win cash prizes ranging from $59 to $5,959. Drawings will be every 15 minutes from noon to 8 p.m.
Column Continues Below Advertisement
CONTINUE ON TO...:
THIS WEEK'S >LAUGHLIN NEWS
LAST WEEK'S >LAS VEGAS NEWS
>VEGAS VIEW FULL NEWS ARCHIVES
Return to >"Heard Around Town"
Return to >Las Vegas Leisure Guide