BILL COSBY WILL PROVIDE LAUGHS AT HARRAH'S


Beloved comedian Bill Cosby will be headlining at Harrah's Rio Vista Amphitheater on Saturday, May 2 at 8 p.m. Tickets are $50 reserved, $60 preferred, $70 premium, and $80 VIP, call 800-447-8700.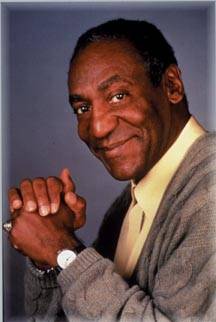 Cosby has touched people's lives through his concert appearances, recordings, television, feature films, commercial and education. He solidified his fame with "The Cosby Show" that appeared on NCB from 1984 to 1992. It was one of the most popular situation comedies in television history.
EVERYONE IS REVVING UP FOR ANNUAL LAUGHLIN RIVER RUN
The West Coast's largest motorcycle rally, the 27th annual Laughlin River Run is a town-wide event taking place in Laughlin, April 22-26.
Official participants receive a 27th annual ride pin, a commemorative patch, a chance to win a new 2009 Harley-Davidson or $5,000 in cash, admittance to the custom Bike Show, poker run, Miss Laughlin River Run Contest and a coupon book.
Trade show exhibit areas will be open to the public and feature live music, food and beverage outlets and hundreds of displays from top name manufacturers and the latest custom accessory products.
The event's history goes back to founder Dale Marschke, who was a franchised Harley-Davidson dealer in Southern California, seeking a destination to ride with his customers for a weekend of adventure. He was a frequent visitor to the area and became acquainted with Don Laughlin who had re-opened a bankrupt casino.
Marschke's many visits set the stage for the first River Run in 1983 with 426 participants. Since then, more than 50,000 participants have been meeting at the Colorado River to enjoy four days of a fun run.
Dal-Con Promotions, Inc. is the originator and official promoter of the Laughlin River Run. For information, call 949-502-3434.
LIVE ENTERTAINMENT ADDS PIZZAZZ TO LAUGHLIN RIVER RUN
This year's River Run Concert Series will feature rock band legend Eric Burdon and the Animals, Credence Clearwater Revisited, The Charlie Daniels Band, Judge Jackson, and a Lynyrd Skynyrd tribute show.
Eric Burdon and the Animals will be performing at the Tropicana Express in the Pavilion Showroom on April 24 and 25 at 8 p.m. Tickets are $35, $45, and $49, call 800-243-6846.
Creedence Clearwater Revisited is scheduled at the Aquarius Outdoor Amphitheater on April 25 at 9 p.m. Tickets start at $30, call 800-435-8469.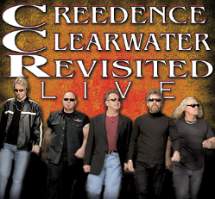 The Charlie Daniels Band will headline at Harrah's Outdoor Amphitheater on Friday, April 24 at 9 p.m. Tickets are $20 reserved, $30 preferred, $40 premium, and $50 VIP, call 800-447-8700 or 702-298-8510.
Skynnyn Lynnyrd - tribute to Lynyrd Skynyrd show will perform April 23-25 at 9 p.m. at the Riverside in Don's Celebrity Theatre. Tickets are $20, call 800-227-3849, ext 616.

TOP OF NEXT COLUMN
COLORADO BELLE WILL BE BLUES HEADQUARTERS DURING RIVER RUN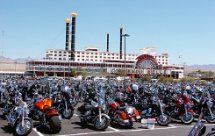 During the River Run, the Colorado Belle will be the blues headquarters. Alligator Records' legendary blues singer-guitarist Michael Burks will return to the River Run along with Las Vegas' Texas rockin' bluesmen John Earl & The BoogieMan Band, "Queen of Steam" Michele Lundeen, and blues-rocker Brad Wilson. All of them will appear in the outdoor Center Circle Event Area.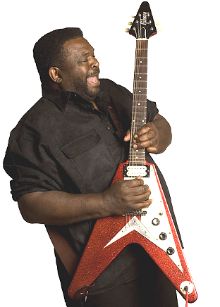 STEVE SOFFA USES RIVER RUN TO LAUNCH NEW MOBILE STORE
Steve Soffa will be premiering his brand new 30-foot mobile store featuring Hardcore Watches, the Artistry in Time Collection and original designs on Casino Drive at the Edgewater Hotel. This year will mark the fifth anniversary of Soffa's debut of his Hardcore Watch collection.
Initially Soffa premiered his Hardcore Watches line at the 2005 Laughlin Run to an overwhelming response as the biker and motorcycle community were naturally drawn to his unique designs and collectible timepieces. Back then, Soffa premiered seven styles of watches and today he now has a collection of more than 75 styles.
Soffa will be unveiling the 2009 collection along with favorites from the Hardcore & Artistry in Time watch lines as well as pieces from his vintage collection. In celebration of the 5-year anniversary, Soffa will offer a free mystery gift with every timepiece or jewelry purchase. He will also be giving away thousands of dollars in gift certificates and prizes.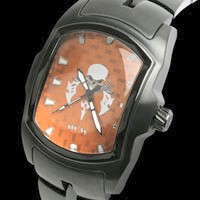 Soffa will release his newest product Hardcore Sunblock, which is SPF 60, lightweight and non-greasy. A featured item will be the Blade Runner 2 watch featuring a deep jet black dial, luminous hour and minute hands, precision Miyota Quartz movement and a polished and brushed stainless steel case. The Blade Runner 2 watch comes with a 10 year warranty and a certificate of authenticity.
Soffa has the honor of being a 2008 Jewelers Choice Award Winner for his Mechanical Madness watch design. Another design, the Suicide King watch design was also named as a finalist.
AQUARIUS WILL HOST SPECIAL RIVER RUN EVENTS
The Aquarius will host a variety of events and promotions as part of the Laughlin River Fun. Events will include an open vendor area and parties in the porte cochere area.
The Platform Party Zone will feature a live disc jockey, drink specials and dancers from 6 p.m. to midnight all three days; a three-day tattoo convention; the Ms. Laughlin River Run 2009 contest inside the Splash Cabaret at 3 p.m. on Saturday, April 25; a casino drawing for a free stay at the Aquarius during the 2010 River Run; Jack Daniels leather vests; and a live band nightly at the Splash Cabaret. There will also be food and drink specials and T-shirt giveaways throughout the casino.


CONTINUE ON TO...:
>THIS WEEK'S LAS VEGAS NEWS
>LAST WEEK'S LAUGHLIN NEWS
>VEGAS VIEW FULL ARCHIVES
>Return to "Heard Around Town"
>Return to Las Vegas Leisure Guide