JEFF FOXWORTHY BRINGS COMEDY ACT TO THE ORLEANS ARENA

The best-selling comedy-recording artist, Jeff Foxworthy, will bring his signature redneck jokes and hilarious observations about human nature to the Orleans Arena in "An Evening of Comedy with Jeff Foxworthy" on May 16 at 8 p.m. Tickets are $35 and $50, call 702-284-7777.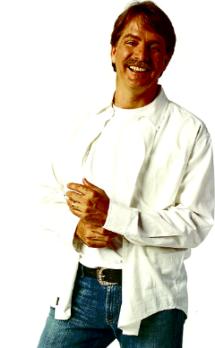 Foxworthy is a multiple Grammy Award nominee and best-selling author. Beyond concert venues, he has lent his voice to the characters of Reggie the Rooster in Warner Bros.' "Racing Stripes" and Lyle in Disney's "Fox and The Hound II." Foxworthy played himself in his solo comedy CD "Have Your Loved Ones Spayed or Neutered," which debuted at No. 1 on the Billboard Comedy Charts. He created Blue Collar TV for the WB Network, which was born out of the success of "Blue Collar Comedy Tour, The Movie" and the concert tour of the same name. On the quiz game show "Are You Smarter Than A 5th Grader?," Foxworthy is the show's host.
Foxworthy also has a line of greeting cards and there are Jeff Foxworthy You Might Be A Redneck If... video slot games.

Column Continues Below Advertisement


THE FOUR TOPS BRING SOULFUL CLASSICS TO THE ORLEANS
The Four Tops, whose meteoric rise to fame began with their 1964 Motown hit "Baby I Need Your Loving," will bring their soulful songs to The Orleans Showroom, May 1, 2 and 3 at 8 p.m. each evening. Tickets start from $39.95, call 702-365-7075.
One of the few groups to have hits in three consecutive decades, The Four Tops' songs were splashed across the pop and R&B music charts from the 1960s through the 1980s. In 1990, with 24 Top 40 pop hits to their credit, The Four Tops were inducted into the Rock & Roll Hall of Fame.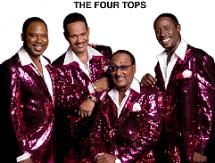 Audiences also know the tunes of The Four Tops from their R&B hit "Are You Man Enough," from the movie "Shaft in Africa," and the song "Back To School Again," heard in the film "Grease 2." Their final solo Top 40 Hit, "Indestructible," was heard around the globe as the theme of the 1988 Summer Olympics held in Seoul, South Korea.
MICHAEL WINSLOW HEADLINES BONKERZ COMEDY CLUB
"Police Academy" star Michael Winslow will headline five shows at the Bonkerz Comedy Club inside Palace Station April 30 through May 2. He is a master of vocal gymnastics and can imitate more than 1,000 sound effects using his voice alone. Tickets are $29.95, call 702-547-5300.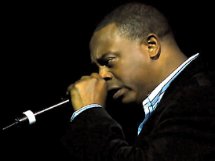 Winslow got his start after auditioning for and winning the Chuck Barris "Gong Show." He took his winnings, bought a car, moved to Los Angeles and began performing in comedy clubs, where he was discovered and asked to join the cast of "Police Academy." In the series of films, Winslow plays jokester police recruit Larvelle Jones.
He has appeared in Mel Brooks' "Spaceballs," "Coming Attractions" and was the voice of Stripe in "Gremlins." He is also a talented writer and producer. Recently he appeared in a Geico commercial, and is currently working on a new project with Bill Cosby.
LAS VEGAS TENORS PERFORM AT THE SUNCOAST
The Las Vegas Tenors will bring their eclectic performance blending music that spans generations and genres, from Broadway and R&B to opera and pop to the 500-seat Suncoast Showroom, May 1, 2 and 3. Tickets start from $19.95 for the 7:30 p.m. shows, call 702-636-7075.
Since 2005, the Las Vegas Tenors -- Bill Fayne, Bobby Black and Teddy Davey -- have been packing showrooms. The trio has an impressive history.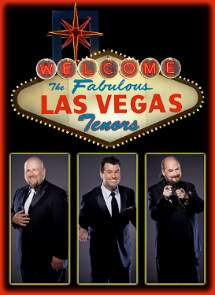 Fayne has been musical director for more than 50 musical theater productions, operas and television shows over the past three decades. As an arranger, he has worked with Clint Holmes, Suzanne Somers and Kathie Lee Gifford. Black, an internationally acclaimed vocalist and self-taught trombone player, travels the world. For five years, he performed as lead soloist for The Zion Brothers, a national touring Southern gospel quartet. Davey, who began singing solos at 4 years old, has also performed all over the world and locally as a resident singer at Maggiano's Little Italy restaurant on the Strip and lead player in the "Ba Da Bing" musical dinner party.
MONTELAGO VILLAGE HOLDS SPECIAL EVENTS
The MonteLago Village at Lake Las Vegas is holding its free weekly Friday night 2009 classic rock concert series. The next act performing a lakeside concert on April 24 is Wildheart, a Fleetwood Mac tribute band.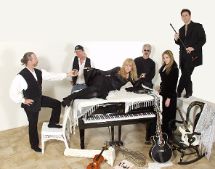 The MonteLago Village's Vino di Lago monthly wine tasting event is taking place from 7 to 10 p.m. Guests can stroll through The Village visiting stores and tasting wines. Tickets are $25 with proceeds benefiting the Muscular Dystrophy Association of Southern Nevada (MDA). Dates for the rest of the year are: May 16, June 20, July 18, Aug. 15, Sept. 12 and Oct. 10. Afternoon wine tastings from 2 p.m. to 5 p.m. will be held on Nov. 21 and Dec. 19.
The Village at MonteLago Village will be transformed into an art walk for the weekend of May 16 and 17 from 10 a.m. to 5 p.m. More than 50 artists and crafts persons will be displaying and selling their goods. Fine arts and crafts to fit any budget will be available for purchase. The arts festival is free and open to the public.
HENDERSON LAUNCHES NEW CULTURAL ARTS SERIES
Henderson is unveiling a new cultural arts series, TARGET® Presents ArtBeat. The free event incorporates family-friendly activities that celebrate and educate the community with art displays, crafts, demonstrations and concerts from 6 p.m.-10 p.m. in the Henderson Events Plaza and amphitheatre.
Target's grant for this cultural arts series is part of ongoing corporate efforts. Target has given five percent of its income to organizations that support education, the arts, social services and volunteerism. Today that translates to more than $3 million every week.
The TARGET® Presents ArtBeat series will kick off Friday, April 24 featuring a concert by Bash The Trash, a mix of infectious grooves, rhythms and musical styles from instruments created out of recycled materials, at 8 p.m. Pre-show activities include an interactive drum circle demonstration, visual artists displaying pieces made from recycled materials and a children's craft area. Future dates include May 1, 22, and 29, June 5, 12, 19, and 26, Sept. 4, 11, and 18 and Oct. 9. For information, call 702-267-2171.
QUICK CLIPS
The world's biggest minibike race - The 6th Annual AMA/MAXXIS MiniMotoSX - will take place at the Orleans Arena on Friday, May 1 at 8:30 p.m. Up to 700 riders are expected and two new classes are being introduced. Fans will be treated to 14 class races. Tickets are $22, $29 and $33, call 702-284-7777.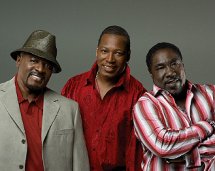 Popular 70s group, The O'Jays will perform their No. 1 single, "Love Train," and other hits at the Club inside the Cannery in North Las Vegas on Saturday, April 25 at 8 p.m. In 2005, The O'Jays were inducted into the Rock n' Roll Hall of Fame.
CineVegas is hosting "CineVegas Under the Stars" at the Springs Preserve outdoor amphitheater. The new summer outdoor screening series started on Saturday, April 11 and is being hosted once a month for four months. The series will continue on Friday, May 15, Saturday, June 27 and Saturday, July 11; check www.cinevegas.com/underthestars for specific movies. General admission is $10 and a $25 Flick package Includes a pre-movie dinner at the Springs Preserve Caf' by Wolfgang Puck, call 702-822-7705.
The Giordano Theatres Indy Film Showcase, featuring independent short films, features and documentaries will kick off its first series of screenings on April 25 in the Hilton's Shimmer Showroom. This showcase will be presented every Saturday beginning at 11 a.m. and Sunday at 10 a.m. with ticket prices at $7 per screening; $15 day pass; and $25 for a 2-day pass. Look for the films to be screened at www.GiordanoTheaters.com.
The Pussycat Dolls will return to PURE Nightclub and the Pussycat Dolls Lounge for an after-party on Saturday, April 25. The five saucy ladies will walk the red carpet at 11:30 p.m.
Hilton headliner Barry Manilow, who is performing April 16-18 and 23-25, is featured in an interview with "Details" magazine talking about his early days, his suite at the Hilton, and his 1984 album.
Local celebrities will scoop ice cream for designated charities on Ben & Jerry's 31st annual "Free Cone Day" on April 21 at two locations: the Galleria Mall at Sunset in Henderson and the District at Green Valley Ranch. All small cones are "free," but patrons are invited to make a donation. "Free Cone Day" was originally launched to thank the community for its loyalty to Ben & Jerry's and to congratulate the staff on the company's first anniversary. Now it is an annual tradition across the globe.
The Inaugural We© (Heart) Maggie Golf Tournament on Sunday, May 24 at Black Mountain Golf & Country Club will benefit Children's Heart Foundation (CHF). The tournament will be a scramble format with a shotgun start at noon. Registration is available at chfn.org or call 702-967-3522.
RESTAURANT & BEVERAGE NEWS
The 19th Annual Epicurean Affair fundraiser will be held on Thursday, April 23 at the Flamingo's 15-acre pool area. VIP admission is $150 per person (6 p.m.) and $100 for general (7 p.m.). More than 100 of Las Vegas's finest restaurants and bars will be represented. For tickets, call 702-878-2313 or 702-733-3333.
ENVY The Steakhouse at the Renaissance Hotel is indulging in Sea Salts as a part of nationwide organic dining trend. The flavored sea salts come from such exotic regions as Hawaii and the Himalayas and they are available for purchase. "Much like a wine-pairing, you can bring out the complex flavors of a particular meal by simply adding a pinch of salt," said Chef Aaron Losch. Sea salts provides a number of advantages over everyday table salt, including the texture, flavor and health benefits. ENVY The Steakhouse offers breakfast, lunch and dinner daily.
POOL NEWS
On Friday, May 1, the Playboy Playmates of 2008 will host the season launch of Ditch Fridays at Palms Pool & Bungalows in conjunction with Miller Lite. Ditch Fridays takes place every Friday from noon - 7 p.m. The summer oasis is comprised of a three-acre playground that features three pools and various attractions, including a climate-controlled gaming area, four bars and two waterfalls. Admission is $25 for men and free for ladies, call 702-938-9999.
Carmen Electra will celebrate her birthday on April 26 at the launch of Daylife Sundays - Season Two.
Earlier this month on April 10, WET REPUBLIC - the 53,000-square-foot ultra pool venue at MGM Grand and SpyOnVegas.com teamed to produce weekly beauty contests with a total of $50,000 in cash prizes being awarded to the top three ladies. The top 100 women will be selected by a panel of local socialites over the first seven weeks of the series to qualify as the official "SpyOnVegas.com Hot 100."
All "SpyOnVegas.com Hot 100" contestants are required to attend promotional events and the voting process will be done entirely online at SpyOnVegas.com, which is a nightlife and social networking Web site.
Cool by the Pool at the Hilton will start this year on May 15 with drink specials and poolside entertainment, including Tommy Rocker, Kenny Owen and Bert Lynch from 5:30 to 8 p.m.
Venus Pool Club at Caesars Palace will open Wednesday, April 22. It will be open Wednesday - Sunday from 10 a.m. to 6 p.m. and can be rented out for corporate events and private parties. Cover charges apply and vary pending dates and special events.
GREG VACCARIELLO MAKES LAUGHS FOR 'SIN CITY COMEDY'
Comedian and actor Greg Vaccariello will perform for "Sin City Comedy" at the Harmon Theater at the Miracle Mile Shops at Planet Hollywood, April 20-26 at 7 p.m. His style is physical, animated, observational, and mixed with life stories. Tickets are $24.95 and $39.95.

The Bronx native worked in the corporate world after college and got his teaching degree. After acting classes, he appeared in diverse roles on such hit TV shows as "ED," "Law and Order Special Victims Unit," "Law and Order Criminal Intent," "The King of Queens" and "Hope and Faith." Vaccariello has also appeared in the independent movies "Hung Up," "No Money Down" and "Under Budget."
Several years ago, Vaccariello wrote a sitcom pilot called "Now What?" The script was adapted to the stage and produced in 2005 in New York. He is currently writing a new script called "Sacketts Harbor, PD."

CONTINUE ON TO...:


>THIS WEEK'S LAUGHLIN SEGMENT
>LAST WEEK'S LAS VEGAS SEGMENT
>VEGAS VIEW FULL ARCHIVES
>Return to "Heard Around Town"
>Return to Las Vegas Leisure Guide