CHEAP TRICK AND THE BEACH BOYS PERFORM OUTDOORS AT AQUARIUS
Cheap Trick is booked at the Aquarius Outdoor Amphitheater on Saturday, April 24, at 9 p.m. and The Beach Boys will follow on Saturday, May 1 at 8 p.m. Tickets for both shows are $35, call 800-435-8469.
With timeless classics such as "I Want You to Want Me," "Surrender," and the late 80s favorite, "The Flame," Cheap Trick is a musical institution. Anyone familiar with Comedy Central's "The Colbert Report" will note that Cheap Trick wrote and performed the theme song.
With more than 5,000 performances, 20 million records sold, 29 movie soundtracks and 40 gold and platinum recording a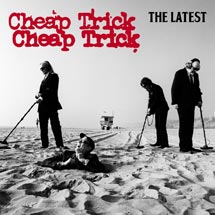 wards, the band was honored in October 2007 by the Chicago Chapter of NARAS (National Academy of Recording Arts & Sciences) for their contributions to the music industry.

The Beach Boys came to prominence in the early '60s with surf music. Their first hit was "Surfin' U.S.A.," which put them on a roll with songs revolving around the Southern California youth lifestyle which included cars ("409"), girls ("Fun, Fun, Fun" and "Help Me Rhonda") and surfing.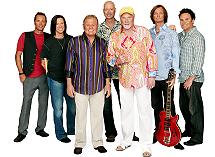 THREE DOG NIGHT VISITS HARRAH's OUTDOOR AMPHITHEATER
Pop rock band, Three Dog Night, will perform on Friday, April 23 during the annual Laughlin River Run town-wide event. Three Dog Night has earned 13 gold albums and recorded 21 Billboard Top 40 hits. Some of their numerous hits include "One," "Black and White," "An Old Fashioned Love Song," and "Easy to be Hard." The band was inducted into the Vocal Group Hall of Fame in 2000. Performance begins at 9 p.m. and tickets start at $20 and go to $50.
BILL MEDLEY HEADLINES AT RIVERSIDE
Righteous Brother Bill Medley will perform at Don's Celebrity Theatre at the Riverside with his special guest and daughter McKenna Medley, April 21-24. Tickets start at $36 for the 9 p.m. shows.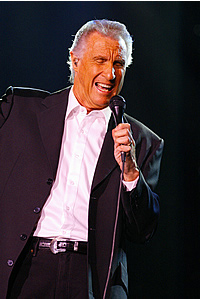 Bill Medley was born in Los Angeles and met his singing partner Bobby Hatfield while attending California State University, Long Beach. The pair began singing as a duo in 1962. Their first hit was "You've Lost That Lovin' Feelin'," produced by Phil Spector in 1964. Follow-up hits included "Ebb Tide," "(You're My) Soul and Inspiration" and "Unchained Melody." The duo broke up in 1968, but reunited and worked together until Hatfield's death in November 2003. The Righteous Brothers were inducted into the Rock and Roll Hall of Fame in March 2003.
Medley's daughter, McKenna Medley, is herself a singer and as of November 2006 was performing in Branson. Medley's son, Darrin Medley, also sings, and has been performing with Paul Revere & the Raiders.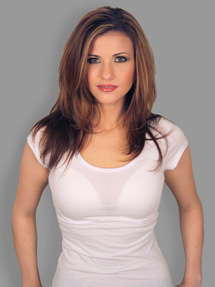 LAUGHLIN RIVER RUN IS TOWN INVASION OF MOTORCYCLES
More than 50,000 motorcycle enthusiasts will roar into town for the 28th anniversary of the Laughlin River Run. The five-day event is the largest motorcycle-oriented event on the West Coast. Activities include stunt shows; the Harley-Davidson lifestyle tradeshow; traveling museum; the "River Run" to Oatman, Ariz., on historic Route 66; custom bike shows; the Ms. River Run Contest; and a poker run. Visit LaughlinRiverRun.com for more information.
TOP OF NEXT COLUMN
RALPHIE MAY WILL BRING LAUGHS TO THE RIVERSIDE
Comedian Ralphie May will bring his adult humor to the Riverside, April 27-May 2. Tickets are $32.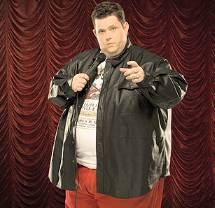 Ralphie May can currently be seen in 87 million living rooms nationwide on a regular basis with his one-hour special, "Ralphie May: Prime Cut" on Comedy Central which premiered Nov. 3, 2007.
Known for his hip-hop brand of comedy, May has ebonics and his quick wit down pat, which has earned him roles in such urban films as "For Da Love Of Money" and "Gas."
TONY ORLANDO TIES A YELLOW RIBBON AT HARRAH's
Tony Orlando will headline at Harrah's Fiesta Showroom, May 1-3, at 8 p.m. Tickets start at $45.
One of America's most endearing and enduring stars, Tony Orlando and America recently celebrated the 30th anniversary of his recording "Tie A Yellow Ribbon 'Round The Ole Oak Tree." From million selling records that included five No. 1 hits, a popular television variety series, movies and Broadway with "Barnum" and "Smokey Joe's Cafe," Orlando has conquered every facet of show business.
Since 1993, Orlando has been a resident of Branson, Mo., where he has performed more than 2,000 shows. In addition, Orlando has written and produced musical productions. In 1998, he created and starred in the show "Jukebox Dreams" where he took the audience on a doo-wop serenade showing the power of one man's dreams. The show premiered at Harrah's in Atlantic City and later toured.
THE EDGEWATER PROVIDES LAUGHS WITH 'COMEDY ON THE EDGE'
The Edgewater is continuing with ongoing "Comedy on the Edge" in Kokopelli's Showroom every Friday, Saturday and Sunday at 7 p.m. Upcoming acts are: April 23-25—Mike Marino and Cliff Yates; April 30-May 2—Clinton Jackson and Mary Kennedy; and May 7-9—Warren B. Hall and Jenny McNaulty. Tickets are $10 at the Edgewater Casino Cage or the door.
Mike Marino, "New Jersey's Bad Boy." draws his standup material from his Italian family roots. He is a tough-talking, expletive-spewing, no-BS type of guy who riffs on the emasculating effect of shopping at places like Starbucks and IKEA. He shines when he taps into his New Jersey roots. Choice bits in the special talk about how cursing is a form of endearment and how guys from his neighborhood would have found Osama Bin Ladin in 24 hours flat. Marino also does shows about family, health and how his body is getting older, health reform in America and dating.
PROPERTIES EXPAND ON RIVER RUN ACTIVITIES
The free "River Run Party" in the Pioneer Parking Lot, April 21-24, will feature a meet-and-greet with History Channel's "The Pawn Stars," live music, sideshow acts of Ses Carny and Professor Chumley, plus food and drink booths throughout each day.
The Avi will hold its free "Thunder on the River" in the South Parking Lot and Convention Center, April 22-25, and provide a bikers market, bike drags, a poker run, food and beverages, and music throughout each day and night. On April 23 and 24 at 6:30, there will be a free concert by The Iron Maidens in the Convention Center.
The Colorado Belle will hold "River Run Blues/Brews," April 21-24, in the Center Circle Outdoor Event Area. This event is a combination of blues music, brews and food. The free midday to late night event will feature music by Michael Burks, John Earl's Boogieman Band, and others.
QUICK CLIPS
The Tropicana will feature "Extreme Vegas" in the Pavilion Theater, April 27-May 1 at 8 p.m. It is a variety show with thrill acts: Mr. & Mrs. G-Extreme Crossbow; Mark the Knife; The Dancing Gauchos; comedy with Pam Matteson; music by Kelly Vonn and the sexy Extreme Dancers. Tickets are $19.95.
The Pioneer will host a lecture/demonstration "The History of the Sideshow" on Tuesday, April 20, in Granny's restaurant. Ses Carny and Professor Chumley will cover the history of the American sideshow at 5:30 p.m. Tickets are $8 and available in the Pioneer Gift Shop.
Phins to the West, the annual gathering of Parrothead Clubs and Jimmy Buffett fans enjoying music, food, partying and more, will take place at the Avi Lagoon Pool and Convention Center, April 30-May 2. For details and registration, visit www.phinstothewest.com.




CONTINUE ON TO...:
>THIS WEEK'S LAS VEGAS NEWS
>LAST WEEK'S LAUGHLIN NEWS
>VEGAS VIEW FULL ARCHIVES
>Return to "Heard Around Town"
>Return to Las Vegas Leisure Guide