ELECTRIC DAISY CARNIVAL WILL BE HELD AT MOTOR SPEEDWAY

Los Angeles-based Insomniac has announced that the much anticipated 15th Annual Electric Daisy Carnival, one of the biggest music festivals in the United States, will be held at Las Vegas Motor Speedway. Additionally, Insomniac has added a third day to the festival, extending the event dates from Friday, June 24 and Saturday, June 25 to include Sunday, June 26. For information, visit www.insomniac.com

.
Column Continues Below Advertisement



RAILROAD PASS AND THE CONDUCTOR's ROOM IS A HIDDEN GEM

It is fun to live in a valley with so many world class offerings and then to discover a dining gem. Railroad Pass located on Boulder Highway between Las Vegas and Boulder City was established in 1931 and holds the oldest active gaming license in Southern Nevada. Inside it has a café, buffet and the Conductor's Room, which is a fine dining restaurant at very affordable prices.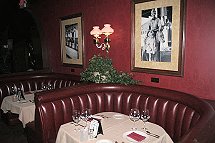 We were recently treated to an evening of dining there and can say firsthand it was marvelous. You're greeted by a big fresh loaf of bread on the table and dinner includes soup or salad and a potato. It's quite a contrast to all the ala carte restaurants nowadays.
V THEATER OPENS 'BREAKFAST WITH BUGSY'
The V Theater at the Miracle Miles Shops at Planet Hollywood has opened Vegas' only breakfast show called "Breakfast with Bugsy." Showgoers have a hot breakfast at 9 a.m. on the Veranda level of V Theater and then experience a performance taking the audience through the evolution of Las Vegas from a desolate desert road to the "entertainment capital of the world." Upon exiting, guests receive goodie bags with coupons and discounts. Cost is $49.99, but the experience is FREE with the purchase of a ticket to any show at the V Theater or the Saxe Theater inside Miracle Mile Shops, call 702-260-7200.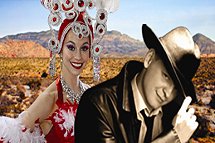 IMPROV AT HARRAH's ANNOUNCES FIVE-YEAR EXTENSION
Budd Friedman and Mark Lonow, co-owners of The Improv at Harrah's have announced a five-year extension through 2015 with Caesars Entertainment. The Improv features a weekly rotating cast of comedians and will look to bring back some of the biggest names from its storied past.
The first of The Improv alumni will be Jay Mohr performing June 24, 25 and 26. Tickets are $45- $55, calling 702-369-5223.
The Improv opened in April of 1995 and is now the longest running comedy club in Las Vegas, and the first standup comedy club ever created, with the opening of the first Improv in New York City in 1963.
JENNIFER HUDSON WILL PERFORM AT THE PALMS
Grammy award winning Jennifer Hudson will return to the Pearl at the Palms on Friday, June 24, at 8 p.m. with special guest singer songwriter Miguel as part of the "I Remember Me tour" named after her new record that was produced by an all-star lineup. Tickets are $55 to $125, call 702-944-3200.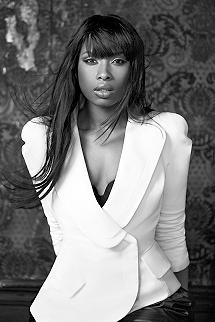 Last year, the Academy Award winner for "Dreamgirls" performed at the farewell concert by country duo Brooks and Dunn. They asked her to sing a 2005 hit of theirs titled "Believe," which now ends her new album on an emotional peak.
LUIS MIGUEL RETURNS TO COLOSSEUM AT CAESARS PALACE
Latin music superstar Luis Miguel will return to The Colosseum at Caesars Palace in celebration of the 2011 Mexican Independence Day weekend Sept. 15-18 at 9 p.m. Ticket prices range from $95 to $250, call 800-745-3000.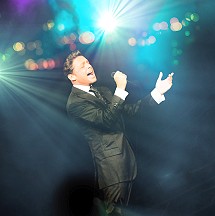 Miguel's career began in 1982 when he recorded his first album at the age of 12. Since then, he has established himself as one of the most successful Latin American artists in history.
2011 EXPERIENCE HENDRIX TOUR KICKS OFF AT HILTON
The 2011 Experience Hendrix concert tour will kick off at the Las Vegas Hilton on May 20 with an all-star lineup of musical greats paying homage to the late Jimi Hendrix. The lineup includes: Billy Cox of Band of Gypsys & the Jimi Hendrix Experience; Steve Vai, Kenny Wayne Shepherd, David Hidalgo and Cesar Rosas from Los Lobos; Brad Whitford of Aerosmith; Living Colour, Chris Layton of Stevie Ray Vaughn and Double Trouble; and Ernie Isley, The Slide Brothers, and Mato from Indigenous. Tickets are $69-$99, call 800-222-5361.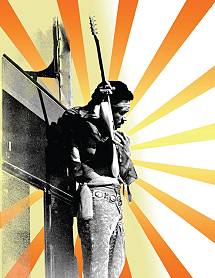 'BROADWAY BAREs' WILL BE HELD AT PLANET HOLLYWOOD
The Second "Broadway Bares: Las Vegas" will be held on Sunday, April 24 on the "PEEPSHOW" stage at Planet Hollywood. Featuring performers from across the Strip, all proceeds will be donated directly to Broadway Cares/Equity Fights AIDS.
Based off Tony Award-winning director/choreographer Jerry Mitchell's "Broadway Bares," the Las Vegas fundraiser will feature dancers from top shows including "PEEPSHOW," "Jersey Boys," "The Lion King," "Le Reve," "Sirens of TI," "Vegas the Show," "Zumanity" and others. Tickets are $20 and $50 and available at the CHI Showroom and online through April 21 at www.BroadwayBares.com.
LIOR SUCHARD RETURNS TO THE PALMS
"Supernatural Entertainment starring Lior Suchard" will return to the Palms after a successful five-week run in 2010. His 2011 residency inside The Lounge begins April 28. Tickets are $19, call 702-944-3200.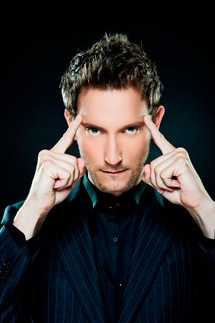 Since chosen by the celebrated mystifier Uri Geller as his official successor when Suchard was elected unanimously winner of the international TV show "The Successor," he has performed with enormous success in 42 countries, participated in television specials, appeared at conventions and more. Last summer, Suchard appeared live on "The Tonight Show" and floored Jay Leno and his guest Zac Efron with his supernatural capabilities.
MARTIN NIEVERA WILL PERFORM AT MGM GRAND
"Martin Nievera: A Knockout Concert" is scheduled at the Hollywood Theatre at MGM Grand on Friday, May 6. The famed Filipino singer and songwriter will perform his greatest hits including songs from his best-selling albums "For Always" and "As Always." The concert will benefit Sagip Kapamilya sa Japan (Saving Family Members in Japan), a relief and assistance program benefiting Filipinos affected by the recent tsunami and earthquake disasters. Tickets are $75 and $100.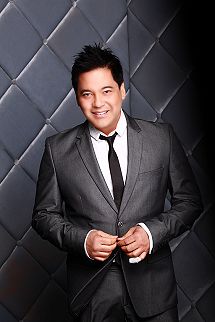 MARK MCGRATH PERFORMS IN HENDERSON
Mark McGrath, lead singer of Sugar Ray, who is scheduled to perform along with the band at the Henderson Pavilion on Friday, April 29 at 8 p.m., has currently been seen on NBC's popular reality show, "The Celebrity Apprentice."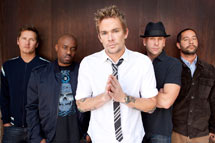 While he enjoys a television career, his passion for music thrives as part of the '90s rock band, Sugar Ray. The multi-platinum group became popular with infectious summer singles like "Fly," "Every Morning," "Someday," "Falls Apart" and "When It's Over." Tickets are $10, call 702-267-4TIX (4849).
GIANT CHOCOLATE SPACE BUNNIES INVADE BELLAGIO
World renowned pastry chef Jean-Philippe Maury has debuted larger-than life Space Bunnies at Bellagio's Jean Philippe Pâtisserie that are on display through Easter. Sitting in a chocolate spaceship measuring eight feet in circumference, two Space Bunnies are dressed in edible flight suits. Made from the finest Swiss chocolate, the only non-edible ingredients are working blinking lights that adorn the spacecraft. The out-of-this-world creation took Jean-Philippe and his team a month to complete.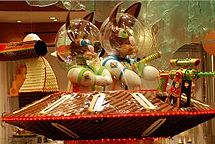 Complementing his incredible Easter display, Jean-Philippe also is unveiling more than 45 Easter creations at Jean Philippe Pâtisserie in both ARIA and Bellagio.
TACOS & TEQUILA HOLDS CINCO DE MAYO FIESTA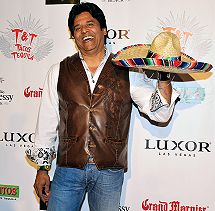 Tacos & Tequila is gearing up for its second "CHiP and Salsa" Cinco de Mayo fiesta with former "CHiPs" star Erik Estrada, food and drink specials and special little guests, the Half Pint Brawlers, a little people's owned and operated wrestling group best known for the bar scene in "Jackass 3D." The mayhem will begin Thursday, May 5, at 11 a.m. and include a "How Low Can You Go" limbo contest, a photo booth contest.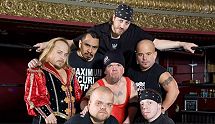 JEFF TIMMONS FROM 98 DEGREES APPEARS WITH CHIPPENDALES
In May at the Rio, Jeff Timmons, the founding member of the internationally-acclaimed and Grammy nominated, multi-platinum selling group 98 Degrees will join the cast of Chippendales as the special musical guest star and emcee, where he will flex his vocal chords and muscles for four weekends (Thursday-Sunday) only, May 12 - June 5.
After his stellar success with 98 Degrees, Timmons ventured out as a soloist, and wrote and produced his first solo album, "Whisper That Way."
TOP OF NEXT COLUMN
BLUE MAN GROUP UNVEILS STATUE AT FASHION SHOW
The Blue Man Group interactive, 15-foot-tall statue on the Plaza at Fashion Show has been unveiled. It is an interact state-of-the-art display that features two large, high-definition monitors and an interactive "fan cam." The fan cam records video of visitors and broadcasts it live on one of the monitors. The second monitor features exclusive Blue Man Group clips and content from the show.
CARLOS MENCIA WILL PROVIDE LAUGHS AT TREASURE ISLAND
Carlos Mencia will headline at Treasure Island on May 6 at 9 p.m. and again on July 1 at 8 p.m. Tickets are $49 and $69, call 800-392-1999.
Mencia began stand-up performing at The Laugh Factory during amateur night. His television buzz began when he was named "International Comedy Grand Champion" on "Buscando Estrellas," the Latino version of "Star Search." Eventually he had his own series and appeared in the film "American Wedding" with America Ferrera and Forrest Whittaker. Mencia is currently working on a new standup special.
COMEDIAN REX NAVARRETE TO PERFORM AT MANDALAY BAY
Comedian Rex Navarrete, who is a household name in Filipino-American homes, will take the stage at Mandalay Bay on Friday, May 6 at 9 p.m. at the Mandalay Bay Theatre. Tickets are $35 and $45, call 702-632-7580.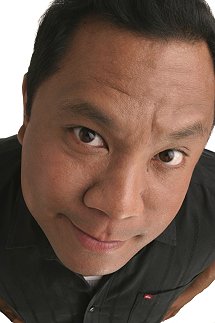 By the early 1990s, Navarrete's show included portrayals of a mix of non-fictional and fictional characters, many of whom were struggling underdogs. Navarrete released his first comedy album "Badly Browned" in 1998 which was followed closely by his second best-selling release, "Husky Boy."
PLAYBOY PLAYMATE CLAIRE SINCLAIR IN MGM's 'CRAZY HORSE'
Claire Sinclair, Playboy Playmate Miss October 2010, debuted in the MGM Grand's "Crazy Horse Paris" show last October, as the youngest guest star, and will make a return appearance April 20-27. Sinclair is also currently featured on E! Television's "Holly's World" and is the fresh face of the trendy fashion line, Bettie Page Clothing.
IMAGINE DRAGONS SHOWCASE NEW ALBUM AT HARD ROCK
Fresh from their second West Coast tour, Imagine Dragons will return home for an EP release party on Friday May, 13, at the Hard Rock Cafe on The Strip at 8 p.m. The show is presented by 107.9 FM, The Alternative and will also feature special guests, including Parade of Lights. Tickets are $13 at www.ticketweb.com.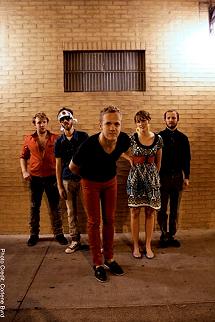 "It's Time" is the third EP from the high-energy quintet. Their most recent West Coast tour was with The Parlotones and they have opened for a number of big name and indie acts including Weezer, Interpol, The Temper Trap, Hot Chip and others.
BELLAGIO GALLERY OPENS NEW LANDSCAPES EXHIBITION
Bellagio Gallery of Fine Art (BGFA) has opened "A Sense of Place: Landscapes from Monet to Hockney" featuring 30 artworks. Organized in partnership with the Museum of Contemporary Art San Diego (MCASD) and Museum of Fine Arts, Boston (MFA), the exhibition showcases landscapes by artists including Claude Monet, Marc Chagall, Helen Frankenthaler, David Hockney, Sylvia Plimack Mangold, Robert Rauschenberg, Christo, Vik Muniz and many others.
FOREIGNER PERFORMS WITH HIGH SCHOOL CHOIR
As part of the band Foreigner's charity partnership with the Grammy Association to restore instrumental music education in schools, they will host the Basic High School Concert Choir during a performance of the band's 1984 hit "I Want to Know What Love Is" on Friday, April 29, during their concert at the Grand Events Center inside Green Valley Ranch. Foreigner will also donate $1,000 to the choir.
In addition, Foreigner's latest three-disc CD set, "Can't Slow Down," will be sold for $20 and include a raffle ticket. An autographed Foreigner guitar will be raffled off at the end of the concert. Show tickets are $25 to $55, call 702-547-5300.
'MATSURI' AT IMPERIAL PALACE HELPS JAPAN RELIEF EFFORTS
"Matsuri" is offering locals to see their show at the Imperial Palace $20 tickets through May 31 and will donate $5 of every ticket to the American Red Cross. My suggestion to out-of-towners is make friends with a local resident. Since the terrible earthquake and tsunami struck Japan last month, the show has been collecting donations at each performance to assist with relief efforts. In addition, through the month of May "Matsuri" will donate $5 for each locals ticket purchased to the American Red Cross, call 888-777-7664.
DANIA RAMIREZ HOSTS PARTY AT CHATEAU NIGHTCLUB
Renowned DJ and Los Angeles native Samantha Ronson will begin her residency as Dominican TV and film actress Dania Ramirez hosts at Paris' new hot spot Chateau Nightclub & Gardens on Friday, April 29.Ramirez is most recently known for playing Alex in "Entourage," Maya Herrera in "Heroes," and Blanca during the last season of "The Sopranos." She also played antagonist Callisto in "X-Men: The Last Stand."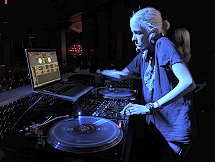 'FREEDOM RIDERs' DOCUMENTARY OPEN TO THE PUBLIC
Vegas PBS and MGM Resorts International will host a preview of "Freedom Riders," an original PBS American Experience documentary followed by a live discussion with original Freedom Rider and Congressman John Lewis (GA) on Friday, April 29 at 4 p.m. at The Mirage Resort. This two-hour event is free and open to the public but reservations must be made in advance at VegasPBS.org/freedom or by calling 702- 799-1010 ext. 5361 through April 25.
"Freedom Riders" is the inspirational story of six months in 1961, where more than 400 black and white Americans endured beatings, imprisonment and ridicule for simply traveling together on buses and trains through the Deep South.
QUICK CLIPS
Aid for AIDS of Nevada (AFAN) is partnering with BRIO Tuscan Grille to host an exclusive grand opening reception to celebrate its second Las Vegas location inside Tivoli Village on Wednesday, April 27, from 6 to 9 p.m. For a donation of $25, guests are invited; RSVP http://bit.ly/e6BH6S.
The Village Lake Las Vegas will hold its annual Easter Egg Hunt on
Sunday, April 24 with face painting and an appearance by the Easter Bunny from 11 a.m. to 4 p.m. and hourly egg hunts form 11 a.m. to 2 p.m. This event is free and open to the public and $5 per child for the Easter Egg Hunt participation. In addition, cruises will be at noon and at 1 p.m. and cost $15, call 702-856-0078 to make a reservation.
Pop phenomenon Ke$ha will performs at Chateau Nightclub & Gardens at on Saturday, May 7. Ke$ha has become pop's latest sensation with her hit album "Animal."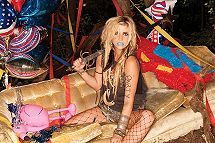 Tacos & Tequila is spicing up Saturday and Sundays with a Mariachi Brunch every week from 11 a.m. until 3 p.m. The brunch features a Mariachi band, plus two-for-one margaritas and Bloody Marias.
The 6th Annual Raggae Pool Party will be held at the Green Valley Ranch pool on Saturday, April 30 from 7 to 10 p.m. and feature more than 80 wines. Entertainment will feature Michael Black & Jah Guide Band with special guests The Makepeace Brothers. Tickets are $49.99, call 702-240-3066.
Grammy-nominated recording artist, Nicki Minaj, who is best known for her hit album "Pink Friday," will take over Chateau Nightclub & Gardens at Paris with a special performance on Friday, April 22.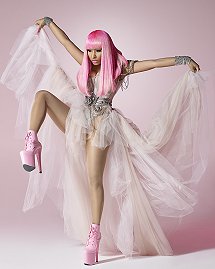 Chef Les Kincaid will be broadcasting live every Saturday starting May 7 from 1 to 2 p.m. from PJ Clarke's Las Vegas restaurant in Caesars Forum with a live audience enjoying lunch. Kincaid has done more than seven years worth of shows all "live" from one of the finest restaurants in Nevada.
Voted as one of "America's Favorite DJs" according to "BPM Magazine," Steve Smooth will hit the decks at Eva Longoria's Eve Nightclub at Crystals CityCenter on Thursday, April 21.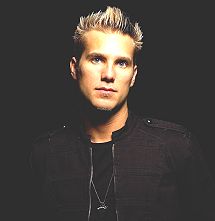 Simon at Palms Place is hosting a children's poolside egg hunt at 9 a.m. and Easter brunch on April 24 from 9 a.m. to 4 p.m. Cost for adults is $49 and $29 for children 12 and under, call 702-944-3292.
Last week, The Joint at Hard Rock celebrated two years as a Las Vegas premier rock 'n' roll venue with indie rock group Arcade Fire and special guest Local Natives.
This month, eatery Serendipity 3 at Caesars Palace celebrated its second anniversary in conjunction with selling its 100,000th classic Frrrozen Hot Chocolate. The lucky 100,000th guest, Jennifer Genovese, won free Frrrozen Hot Chocolate for life. Genovese has lived in Las Vegas for nine years and works as a bartender and assistant general manager.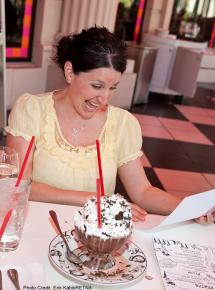 An evening with Pia Zadora, Steve Rossi, Rich Little and friends to benefit New Horizons Academy, a private non-profit school dedicated to children with learning differences (www.nhalv.org) will be held at the Bootlegger Italian Bistro, Copa Room, Saturday, May 7. Cocktails and dancing, 6:30, show at 8. Guest appearances by Lorraine Hunt Bono, Dennis Bono and Kristy Molasky. Tickets $100 and $200; visit grossj@nhalv.org.
CRAFT ROAD SHOW VISITS CASA FUENTE AND FORUM SHOPS
Casa Fuente inside The Forum Shops at Caesars will welcome The Balvenie Rare Craft Road Show on Monday, April 18 from noon – 8 p.m. Famed Scottish whisky distillery, The Balvenie has launched an American road trip with Brand Ambassadors Nicholas Pollacchi and Andrew Weir crisscrossing the country in a handmade Morgan automobile, to discover rare American craftsmanship. The car will be on display in the nearby rotunda.
'TOQUES OFF TO PAUL BOCUSE' IS DURING 'VEGAS UNCORK'D'
Vegas Uncork'd by Bon Appétit has released new details regarding "Toques Off to Paul Bocuse," the lavish, multi-course dinner to be held Saturday, May 7, at THE MGM Grand. Joining previously announced chefs, Alain Ducasse, Hubert Keller, Joël Robuchon and Julian Serrano, will be Jean-Philippe Maury, Michael Mina, Bradley Ogden, Roland Passot, André Renard, Jacques Torres and J. Joho, all of whom will prepare delectable courses for this unforgettable evening.
The stellar group of chefs share admiration and appreciation for legendary chef Bocuse, who created of the "Bocuse d'Or"—the world's most prestigious international culinary competition held annually in Lyon, France.
Column Continues Below Advertisement
CONTINUE ON TO...:
>THIS WEEK'S LAUGHLIN NEWS
>LAST WEEK'S LAS VEGAS NEWS
>VEGAS VIEWS FULL NEWS ARCHIVES
>Return to "Heard Around Town"
>Return to Las Vegas Leisure Guide