EDGEWATER WILL HIGHLIGHT ENGELBERT HUMPERDINCK

Engelbert Humperdinck, now 75 years young, is representing Britain in the Eurovision Song Contest in Azerbaijan at the end of May when he will be 76 and will be the oldest singer to ever take part in the event. The Hump, as he is known, is a proud Brit. Before this journey, he will headline the Edgewater's E Center on Saturday, April 21. Tickets range from 25-$75 for his 8 p.m. show.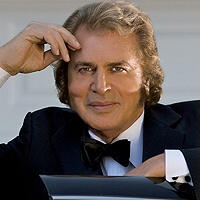 Over his 45-year-career, Humperdinck has sold more than 150 million records and been an international headliner. Hardly one to slow down, the singing superstar has been successfully striking a new chord with a younger generation. He has appeared on several MTV programs, including two appearances on "MTV Beach House," "Chilling with the Weaze" and "Oddville." In the Eurovision Song Contest, Humperdinck will be competing against many younger contestants and along the way gathering many more loyal fans.
THE DOOBIE BROTHERS VISIT THE RIVERSIDE
The Doobie Brothers with their "World Gone Crazy" album are in another chapter of a great American music story. Aside from a few years of inactivity in the mid-80s, the Doobie Brothers have continued to perform, create and record for more than 21 consecutive years. The group will headline the Riverside Amphitheater on April 21 at 8:30 p.m. Tickets range from $39 to $68.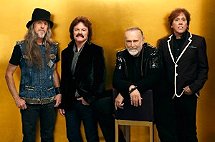 In a sense, "World Gone Crazy" is an analogy for the Doobie Brothers as a whole. With founding members Tom Johnston and Pat Simmons, and 30 year-plus veterans John McFee and Michael Hossack, the Doobies have perfectly honored the band's legacy with an offering that grows in unexpected new directions. The songs on the album with many years in the making all feature Johnston and Simmons as writers and lead vocalists. Adding dimension to the project, in some cases there were co-writers involved.
LAUGHLIN RIVER RUN TAKES OVER THE TOWN
Thousands of motorcycles will descend in mass on the town of Laughlin for the "30th Anniversary of the Laughlin River Run" April 25-29. The annual motorcycle event will run Wednesday through Sunday and feature lots of vendors, events, shows, rides and activities that go on day and night. For information, visit http://www.laughlinriverrun.com/.
One of the many events happening during this time will be "Bikefest" at Harley Davidson Community Park (Bullhead Community Park), April 25-29, in Bullhead City, Ariz. There will be vendors plus day and evening events including the "Battle of the Bands," Harley demonstration rides, a classic car show, performances by the motorcycle Victor McLaglen Drill Team, a beer garden, live entertainment, a tattoo contest, poker run, and a Harley Davidson motorcycle giveaway.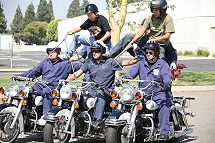 For the second week in a row, April 26-29, the Avi will feature another event, "Thunder on the River 2012," with a variety of activities in the west parking lot including vendors related to motorcycles and "Race Your Ride" amateur motorcycle drags on Saturday from 10 a.m. - 6 p.m. It will be $5 per race to enter and free to watch. The free "Bikers Marketplace" will run from 9 a.m. to dusk. There will be music by Robby White and Tejas Gringos on Friday and Saturday from 11 a.m. – 3 p.m. followed by the Blues and Fries blues band from 4 - 8 p.m. The free "Miss Thunder on the River" female biker beauty contest will be held at the Avi Beach Overlook on April 28 from 4-6 p.m.
There will be a "Corona Beer Bikini Contest & Music Fest" on Thursday, April 26, at Harrah's Rio Vista Outdoor Amphitheater. For this special event, there will be a bikini competition from 5:30 – 7 p.m. for Jett Girl Model Search with 15 pre-selected contestants. Beginning at 4 p.m., there will be music by One Way Johnny and veterans from classic rock bands. The Billetville and Headbangers Ball will start at 9 p.m. Food will open at 1 p.m. by Outlaw BBQ. Cost for all events is $20 and food and drink will be sold separately.
Adding to the town-wide party atmosphere, there will be free entertainment, April 25-28, at the Center Circle in the front parking lot of the Colorado Belle. "Blues Fest" will feature blues bands Guitar Shorty. Preston Shannon. Chris Hiatt & Cold Shot, The Bihlman Bros, and John Earl and the Boogieman Band. Music will be from 4 p.m.-midnight on Wednesday and noon to midnight Thursday through Saturday. Food and beverages will be sold separately.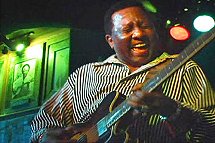 On the entertainment scene, guitar genius Ted Nugent will return to the E Center at the Edgewater on April 27 for an 8 p.m. concert. Hailing from Detroit, the guitarist's prodigious talents, ear-shattering volume and over-the-top onstage antics earned young Nugent the moniker of "Motor City Madman." His career has since spanned five decades with multi-platinum hits. Tickets are $45 and $75.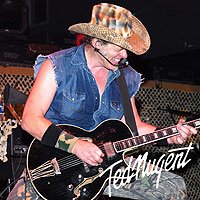 Following Nugent on April 28, Ray Manzarek and Robby Krieger will bring the legend that is The Doors to life in the Edgewater's E Center on April 28. The band was formed in 1965 in Venice, Calif., and made their impression on the music world in 1967 with their hit "Light My Fire." The Doors went on to reshape the landscape of music with a sound that fused flamenco guitar, bossa nova percussion, spook house organ, and poetry. Today, the band with vocalist Dave Brock has embarked on a series of dates celebrating the 40th anniversary of The Doors' final album, "LA Woman." Tickets are $45 and $75.
TOP OF NEXT COLUMN
TONY BENNETT WILL BRING HIS HEART TO HARRAH's
Tony Bennett will be headlining at the Rio Vista Outdoor Amphitheater at Harrah's on Friday, May 4, with his daughter Antonia Bennett as special guest.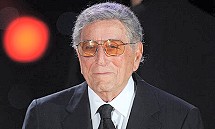 At 85, legendary Bennett still has his voice that has allowed him to be a music force for six decades. Now his son Danny Bennett has conceived, created and produced "The Zen of Bennett," an insider's look at the icon as he records his latest duets collection and it will be shown at the Tribeca Film Festival. Meanwhile, audiences can enjoy this music wonder at the Riverside. Tickets range from $41 to $76.
ENGINES REV IN LAUGHLIN
Leading up to the Laughlin River Run, April 25-29, there will be other engine-vehicle events.
The "Gambler Classic River Run and Car Show" will take place in the North Parking Lot at the Tropicana, April 19-21. This is the 25th year for the annual car show featuring classic Chevys, Show 'n' Shine, music by DJ Mark Reynolds, a sock hop, and more. For more information, visit gamblerclassicriverrun.com.
The Avi in the Area at the Beach Overlook is where the "13th Annual River Cruizers Hot Rods & Harleys" car and motorcycle show will be held April 19-21. A Show 'n' Shine of classic cars, muscle cars and motorcycles, a poker run, vendors and various other events will make up this special event. Event hours are 9 a.m. – dusk, Thursday-Saturday, and from 8 a.m. – noon on Sunday. Garlin Hackney will provide live music from 5:30 – 8:30 p.m. on Friday and Saturday. Admission is free.
That same weekend the 17th Annual All Corvette Gambler's Classic Car Show sponsored by the Corvettes of Bakersfield will be set up in the Riverside's South Parking Lot, April 20-22. About 300 Corvettes will be on display and there will be activities including a dinner show for participants, a poker run, vendors and awards. The main car display will be open to the public on Saturday from 9:30 a.m.-12:30 p.m. For information, visit http://www.corvettesofbakersfield.org/.
RIVERSIDE FEATURES DAVID ALLAN COE
Perfect for the Laughlin River Run is outlaw country music singer David Allan Coe, who will headline in Don's Celebrity Theatre at the Riverside Resort April 25-29. Coe achieved popularity in the 1970s and 1980s. His best-known compositions are the No. 1 hits "Would You Lay With Me (In a Field of Stone)," which was covered by Tanya Tucker, and "Take This Job and Shove It," which was done by Johnny Paycheck and later played in the hit movie in which both Coe and Paycheck had minor parts. Tickets are $34.50.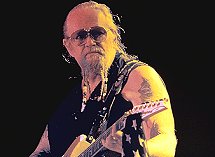 MINI KISS WILL ROCK THE TROPICANA
Mighty Mini Kiss, the best known Kiss tribute band in miniature, will rock The Pavilion Theater at the Tropicana, April 27-28. Like the band they emulate, the mini-foursome was also created in New York City. The group's creator Joey Fatale, who was in another Little People band at the time, got the idea for the group on Sept. 1, 1996, and arranged the group's first gig on Oct. 30 with blow-up guitars and lip-synching. Mini Kiss even shared the stage with their full-sized counter parts. Tickets for Mini Kiss' 8 p.m. shows are $15, $20 and $25.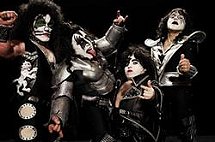 TROPICANA CELEBRATES CINCO DE MAYO
The "Cinco de Mayo Car Show" will take place in the North Parking Lot at the Tropicana May 4 and 5. The Show 'n' Shine will have trophies awarded at noon on Saturday for "Classic Car," "Classic Low Rider," "Classic Muscle Car," and "American Made Motorcycle." There will be music by DJ Cholo both days. Cost is $25 to enter a car and free for viewing and there will be vendors.
Both days at 8 p.m., two bands Malo and El Chicano will play for the Cinco de Mayo weekend party in The Pavilion Theater. Tickets are $25.
COMEDY TALENT SHINES AT THE EDGEWATER
The Edgewater's "Comedy on the Edge" has two different stand-up comedians headlining every Friday through Sunday at 7 p.m. in the Inferno Nightclub/Edgewater Showroom. The funny entertainers on the future lineup includes: David Testroet and Ted Larson April 20-22; Bob Kubota and Keith Ellis May 4; Russ Rivas and Erik Clark May 5-6; Jimmy Della Valle and Corey Sweeney May 11; and Todd Johnson and Tim Smallwood May 12-13. Tickets are $10 at the Edgewater Casino Cage or at the door.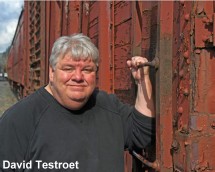 David Testroet with Ted Larson will appear April 20-22. Testroet from Iowa was an easy Midwest delivery. With a quick laugh and a shift of an eyebrow and soon he's got you in his world. His material includes twists from Darwin to Grizzlie bears with sharp improvisation skills he's developed with more than 20 years of stage experience.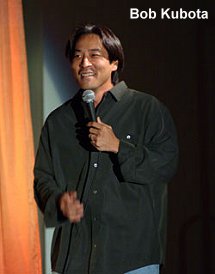 On May 4, Bob Kubota will share center stage with Keith Ellis. Kubota honed his particular idea of humor at "open mike nights" sponsored by various saloons and bistros throughout the greater Phoenix area. Russ Rivas will follow with Erik Clark on May 5 and 6.

EXTRA QUICK CLIPS

"In Perfect Harmony," a showcase of local talent featuring the Voices of the River Community Choir, London's Dance Academy, River Cities Players, and others, will take place on April 20 at the Aquarius Pavilion. Tickets are $20 for the 7 p.m. performance, visit operationdesertstage.com.

Tom & Sharon's Dance Party at the Riverside with dances from swing and country to ballroom and Latin is scheduled again May 12, 19 and June 9, 30 from 1:30 - 4 p.m. For admission fee and details on parties or dance classes, call Tom and Sharon Craddock, 928-754-2097.

CONTINUE ON TO...:

>THIS WEEK'S LAS VEGAS NEWS
>LAST WEEK'S LAUGHLIN NEWS
>VEGAS VIEW FULL ARCHIVES
>Return to "Heard Around Town"
>Return to Las Vegas Leisure Guide