NEW YORK-NEW YORK OPENS THE BROADWAY THEATER

The Broadway Theater, a live performance venue featuring afternoon and evening shows, will be opening at New York-New York next to the Nine Fine Irishmen restaurant and pub. The intimate theater will be the new home for various hit shows presented by British producer David King of Spirit Productions. The Broadway Theater will open on Tuesday, May 1, with "Spirit of the Dance" and special guests Dublin's Irish Tenors performing 4 p.m. shows, Tuesday through Sunday. "Spirit of the Dance" has been seen by more than 30 million people worldwide, breaking box office records in more than 20 countries.

"Dancing Queen," one of the most popular ABBA shows worldwide will debut in early May and fill the 8 p.m. time slot Tuesday through Sunday. Tickets start at $49.95.


Column Continues Below Advertisement



"¡Q'VIVA! THE CHOSEN LIVE" OPENS AT MANDALAY BAY

"¡Q'Viva! The Chosen," which is seen weekly by more than 30 million television viewers across the Americas, has announced that Simon Fuller's XIX Entertainment, Jennifer Lopez, Marc Anthony and show director Jamie King will open "¡Q'Viva! The Chosen LIVE" featuring Latin artists at the Mandalay Bay Events Center on Saturday, May 26.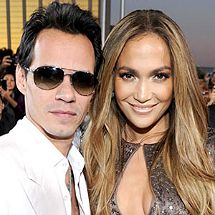 To kick off the celebration, Lopez and Anthony will perform together in the new Latin production directed by King that features the artists the trio discovered during the making of their hit television series. Fifty performers have been selected from thousands of Latin artists from 21 countries. Tickets start at $45.
'DANCING WITH THE STARS LIVE' VISITS TROPICANA
"Dancing with the Stars: Live in Las Vegas" at the Tropicana will run for 12 weeks through July 7, with eight shows a week. Celebrity stylist Carson Kressley is hosting the 80-minute production featuring such other alums of the TV version as former 'N Sync star Joey Fatone, Sabrina Bryan of "The Cheetah Girls," and actress Tia Carrere. Dmitry Chaplin and Lacey Schwimmer, choreographers from the show, are staring as the professional dancers. One big difference is the judges are gone. Tickets are $40 to $89 and VIP packages are $165.
One thing the local show has is the best ballroom dancers were auditioned to assemble the troupe of 10 dancers, five men and women. They perform group numbers and solos to transition between celebrity performances.
ROCKHOUSE BAR & NIGHTCLUB WILL CLOSE AND RELOCATE
After six years at the heart of the Las Vegas Strip, Rockhouse Bar & Nightclub in front of the Imperial Palace will close its doors to make room for The Linq. The last day will be Saturday, May 5, so the venue will hold The Cinco de Mayo Bash as a monumental closing before the Rockhouse opens a new venue later this year. The Rockhouse plans to go full-throttle on May 5 with a drink countdown from 10 p.m. until closing. Starting at 10 p.m., drinks will be priced at $6 then drop down $1 after each hour until 4 a.m. when all drinks will be on the house until doors close for the last time.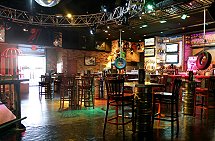 In addition, the Rockhouse will host a viewing party when Jon "Bones" Jones defends his title against Rashad "Suga" Evans for the Light Heavyweight Championship on Saturday, April 21.
PRINCE TRIBUTE 'PURPLE REIGN' MOVES DOWNTOWN
"Purple Reign," the Prince Tribute Show, has opened at its new home at the D Las Vegas downtown after leaving Hooters. Tickets for the Thursday through Sunday 10:30 p.m. shows start at $19.99.
Since its humble beginning at a small but popular UNLV college club, front man Jason Tenner, along with an all-star cast, has entertained Las Vegas residents and visitors alike for more than a decade.
ADOPTABLE POOCHES APPEAR IN ANNUAL 'BEST IN SHOW'
Magician Nathan Burton will host and Holly Madison from "Peepshow" will appear at The Animal Foundation's 9th annual "Best in Show" dog show at the Orleans Arena on Sunday, April 22, from noon to 3 p.m. The event will feature 50 furry contestants from The Animal Foundation's Lied Animal Shelter in an American Kennel Club-style dog show. Even though there is only one winner, all handsome hounds will be available for adoption immediately following the show.
COMEDIAN DENNIS MILLER RETURNS TO THE ORLEANS
Five-time Emmy Award® winner Dennis Miller will bring his stand-up routine back at The Orleans Showroom April 27 and 28. Miller emerged on the national scene in as the "Weekend Update" correspondent on NBC's "Saturday Night Live." In 1991, Miller hosted the critically-acclaimed talk show "Dennis Miller Live" for nine seasons. Now he is a regular on Fox News Channel's "Hannity" and "The O'Reilly Factor" and has signed a new long-term deal to continue hosting his self-titled nationally syndicated radio show. Tickets start at $49.95.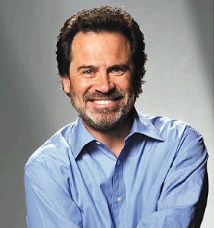 WET REPUBLIC AND SPYONVEGAS.COM HOLD 'HOT 100' CONTEST
SpyOnVegas.com's annual "Hot 100" contest returns for the fifth time at Wet Republic at MGM Grand. The competition will kick off at the pool party destination on Friday, April 27, and continue every Friday from 1 to 5 p.m. through the finals on Friday, Aug. 10. Cash prizes will be offered at each event. A total of $100,000 in prize money will be awarded to the top 20 finalists. Ladies can register at http://www.SpyOnVegas.com/hot100 through Friday, June 29.
RONN LUCAS BRINGS HIS CHARACTERS TO THE SUNCOAST
Ventriloquist Ronn Lucas and his sidekicks Scorch the Dragon, Buffalo Billy and Chuck the Disposable Punk Rocker will perform a mix of stand-up comedy and improvisations at the Suncoast Showroom on April 21 and 22. Lucas was the first ventriloquist to headline a long-running show in Las Vegas, and has performed for several U.S. presidents. In 1992, Scorch was the star of his own self-titled television show on CBS. Tickets are available from $15.95.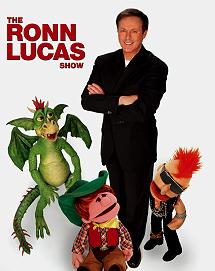 NIGHTCLUB AND BEACH CLUB NEWS
Renowned mix-master, DJ Whoo Kid, will get the night poppin' at Gallery Nightclub inside Planet Hollywood on Saturday, April 21. He is the host of "Hollywood Saturdays" on Siruis/XM Radio and in 2009 he launched the video Website RadioPlanit.tv.
Joey Lawrence, who stars in the ABC family series "Melissa & Joes" with Melissa Joan Hart, will party in Las Vegas for his 36TH birthday at Chateau Nightclub & Gardens at Paris Las Vegas on Saturday, April 28. Lawrence rose to pop-culture fame as a teenager on the 90s hit television series "Blossom."
Mixed martial artist (MMA), fitness model and actress Gina Carano will celebrate her 30th birthday at Tabú Ultra Lounge at the MGM Grand on Saturday, April 21. Most recently, Carano appeared in the feature film "Haywire" alongside Michael Douglas, Channing Tatum and Antonio Banderas.
Gallery Nightclub at Planet Hollywood will throw a "Spring Sleepover" party on Wednesday, May 2. The event will invite all guests to dress up in their most attractive "slumber party attire," such as luxurious silk robes and tasteful lingerie. The hotel will offer discounted room rates for party attendees, call 702-818-3700.
Due to a scheduling conflict, Anne V will reschedule her April 22 hosting appearance at Encore Beach Club for a date in May. Model and TV personality Sara Underwood, who just last week bested Duchess of Cambridge Kate Middleton to win "Esquire's" - "Hottest Woman of 2012" competition, will now host Encore Beach Club's season grand opening celebration on Sunday, April 22. That day, electronic dance music sensation Tiësto makes his Encore Beach Club debut as a Wynn Las Vegas resident DJ.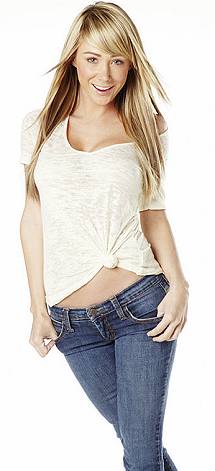 SPEEDY CLIPS
The Red Rock Casino Amphitheatre at Red Rock will again hold summer concerts. The Beach Boys have reunited for a global 50th Anniversary Tour and will stop in Las Vegas on Sunday, May 27, at 8 p.m. The second show announcement is Def Leppard with Poison and special guest Lita Ford will appear on Saturday, June 23, at 7 p.m.
TOP OF NEXT COLUMN
The Mirage will welcome back comedians Ray Romano of "Everybody Loves Raymond" and "King of Queens" star Kevin James when they perform together April 20 – 21 and May 4 – 5 at 10 p.m.
Comedian Tom Dreesen will bring his one-man show, "An Evening of Laughter and Memories of Sinatra," to the Suncoast Showroom May 26 and 27. Dreesen toured the United States for 13 years as the opening act for Frank Sinatra and shares his experiences from the tour. Tickets start at $15.95.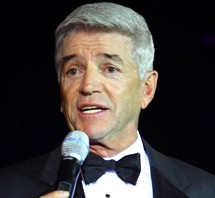 Singing and comic impressionist Houston MacPherson will open his show "Celebrities Starring Houston MacPherson" at the Wolf Theater in the Clarion on April 17. His 4 p.m. shows are Tuesday-Saturday. Cost is $29.95 and $39.95.
Country star Travis Tritt will headline Star of the Desert Arena at Buffalo Bill's in Primm, Nev., April 21 and Weird Al Yankovic will follow on April 28.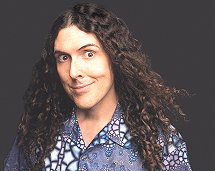 Serendipity 3 located adjacent to the Caesars Palace Fountains and overlooking the Las Vegas Strip will celebrate its 3rd anniversary with a special three-course menu for $33.33 in a one-month long promotion beginning Monday, April 16. In addition, three tables will be presented with special Serendipity 3 birthday cupcakes at 3:33 p.m. each day for the week of April 16.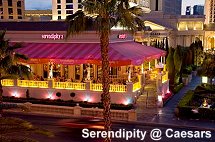 Martin Lawrence Galleries will present the Spring Art Auction on Saturday, April 21, at 6:30 p.m. A 100-page full-color catalogue is available at the gallery in the Forum Shops at Caesars and online. One humorist work is "Pop Surrealist" Robert Deyber's Buck Shot, an example of an artistic spin with a play on words.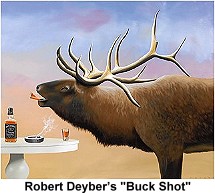 Rice & Company at the Luxor has a new happy hour menu from 5-7 p.m. with $6 specialty rolls and martinis.
The Barrymore restaurant located at the Royal Resort on Convention Center Drive has introduced a new Happy Hour on its private outside patio with select $5 cocktails, wine and beer, and small bites and appetizers from 4 to 6 p.m., Monday through Friday.
Las Vegas advertising agency SK+G will make its national television debut when AMC's new unscripted docu-style series, "The Pitch," airs on April 30. The agency was filmed while competing against a New York-based agency for a national brand assignment last fall.
The City of Henderson unveiled a new Website HendersonLive.com/Pavilion to enhance the online experience. The site focuses on promoting family-friendly concerts and performances at the community's performing arts center, the Henderson Pavilion.
Due to weather predictions, the Injured Police Officer's Fund (IPOF) has rescheduled their seventh annual Classic Car Show and Motorcycle Ride for Saturday, Sept. 8.
Tropicana headliners Recycled Percussion have joined forces to partner with the energy drink Go Girl, which donates 50 cents for every case sold to breast and ovarian cancer research.
KELLY CLINTON BRINGS HER 'FRECKLED FOR LIFE' TO SUNCOAST
Las Vegas entertainer Kelly Clinton is bringing her kaleidoscope of talent to the Suncoast Showroom in "Freckled For Life" on April 28 and 29, at 7:30 p.m. Musical theater mainstay and well-known Las Vegas performer Bill Fayne will guest star in the show. Tickets start at $15.95.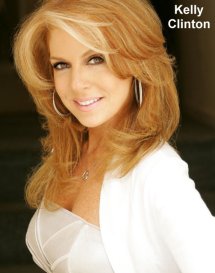 In "Freckled For Life," Clinton mixes song, stories and impressions, including "Madonnica," the Hispanic wardrobe lady; Clinton's mentor "Joe Spaghetti Moretti," who played first trumpet with the likes of Frank Sinatra, Sammy Davis, Jr. and Tony Bennett; and the jumpsuit-wearing, lip-twisting rocker, "Kelvis."
STAIND RETURNS TO SUNSET STATION WITH CHEVELLE
Following the release of their seventh studio album, multi-platinum selling rockers Staind will return to Las Vegas, along with special guest Chevelle, for a performance at Sunset Station's amphitheater on Friday, April 27. Staind has sold more than 15 million albums worldwide, had eight top-10 singles across multiple formats with three songs hitting No. 1, and wrote one of the most-played rock songs of the past decade "It's Been Awhile." Tickets range from $32 to $75.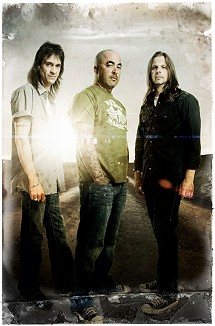 GODSMACK WILL PERFORM AT THE PALMS
Godsmack will perform at the Pearl inside the Palms on Sunday, April 29, at 8 p.m. The definitive alternative hard rock band Godsmack guided by fearless founder and front man Sully Erna has sold more than 15 million albums. The group is currently working on a new release slated for a mid-2012. For the first time, they will be releasing an album comprised solely of live performance tracks spanning across their entire discography. Tickets are $49 and $79.
ELI YOUNG BAND VISITS THE SILVERTON
Country group Eli Young Band from Texas will take center stage at the Veil Pavilion at the Silverton on Saturday, April 28 at 8 p.m. The band was started by Mike Eli and James Young, who turned their duo into a quartet by adding bassist Jon Jones and drummer Chris Thompson. The guys opened a show for Miranda Lambert in 2003 and caught the eye of music producer Frank Liddell. Tickets are $25 and $40.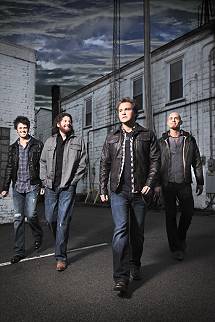 BIG AL's COMEDY CLUB CHANGES LINEUP WEEKLY
Rising stars and established comedians are appearing Wednesday through Sunday at Big Al's Comedy Club inside The Orleans at 8 p.m. Upcoming acts in the 180-seat venue include: Brian McKim and Traci Skene April 18-22; Kathleen Dunbar and Kevin Downey, Jr. April 25-29; Robert Duchaine and Jill Bryan May 2-6; Tim O'Rourke and Lang Parker May 9-13; Quinn Dahle and Brandt Tobler May 16-20; and Tanya Lee Davis and Jason Harris May 23-27. Tickets are $19.95.
'PLATTERS REVUE' WITH MONROE POWELL VISITS ALIANTE STATION
As part of the continuing RMI Concert Series, "The Platters Revue, featuring the Legendary Monroe Powell" will perform at Aliante Station on Sunday, April 29, at 7 p.m. Powell, who is an opera-trained virtuoso, was the lead singer with The Platters the longest. Cover charge is $15 at the door and you can make a reservation at www.brownpapertickets.com.
Winner of 16 Grammy Awards, The Platters were the first rock 'n roll group to have a Top 10 album in America. They were also the only act to have three songs included on the "American Graffiti" soundtrack: "Smoke Gets in Your Eyes," "The Great Pretender" and "Only You."
EL CORTEZ DOWNTOWN HAS ENTERTAINMENT
On selected nights inside The Parlour, the newly renovated classic bar and lounge with a baby grand piano and leather club chairs at the El Cortez, there is live entertainment. Guitarist and singer Justin Mather performs Wednesday and Friday evenings in April from 5-9 p.m. Pianist and singer Sam Riddle appears on Thursday and Sunday nights in April from 5-9 p.m. Classically-trained singer and pianist, Michael Spadoni entertains on Thursday and Friday from 9 p.m. to 1 a.m. this month.
Inside The Flame Steakhouse, musician Ray Horvath provides atmosphere Wednesday through Sunday from 4-10 p.m.
ISRAEL INDEPENDENCE DAY EVENT PLANNED AT SANDS EXPO
Jewish Community Center of Southern Nevada will celebrate Israel Independence Day on Sunday, April 29, from 1 – 5 p.m. at the Sands Expo and Convention Center. A variety of family fun activities and entertainment will be featured throughout the afternoon including magician Seth Grabel, a scavenger hunt and Israeli rock group The Peatot Band. The celebration is free and open to the public. For information, visit www.jccsn.org.
Column Continues Below Advertisement
CONTINUE ON TO...:

>THIS WEEK'S LAUGHLIN NEWS
>LAST WEEK'S LAS VEGAS NEWS
>VEGAS VIEWS FULL NEWS ARCHIVES
>Return to "Heard Around Town"
>Return to Las Vegas Leisure Guide