LAUGHLIN RIVER RUN ACTIVITIES ABOUND!

The 31st Annual Laughlin River Run will have thousands of motorcyclists converging on Laughlin in a big way April 24-28. This town-wide event Wednesday through Sunday has music, vendors, a poker run, Miss Laughlin River Run contest and much more taking place each day and night. For information, visit laughlinriverrun.com.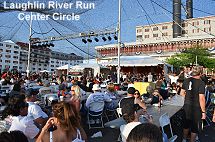 The weekend will be alive at the E Center at the Edgewater on April 27 when Rock and Roll Hall of Famers from the legendary group Creedence Clearwater Revival perform the band's hits as Creedence Clearwater Revisited. Tickets range from $25 - $75.
Country music "outlaw" and two-time Grammy Award winning singer and actor Travis Tritt will lead the way at the E Center on Friday, April 26. Tritt has received four awards from the Country Music Association and has been a member of the Grand Ole Opry since 1992. Tickets start at $15 for his 8 p.m. show.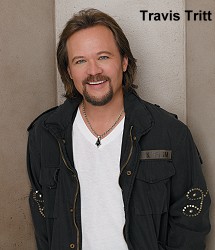 The Edgewater will have a Party Zone with Hogs & Heifers Bars Wednesday- Saturday April 24-27 running until midnight each day and there will also be vendors. The Inferno Night Club will have live entertainment featuring Rebel Son, honky tonk rockabilly originals band from 10 p.m.-1 a.m. Friday and Saturday. Must be at least 21.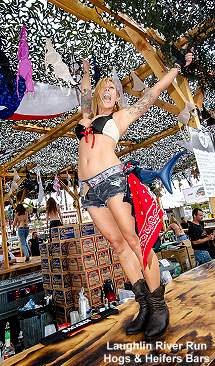 During "Thunder on the River," the Avi will have a wide variety of events geared to the motorcycle crowd at various sites April 25-28. Activities will include: a daily bikers market from 9 a.m.-dusk; famous bike builder meet and greets like Wink Eller, Arlie & Christine Becker, Neil Thompson; a poker run; an "Old Skool Bike Show" on Friday from 11 a.m.-5 p.m.; Men's Best Big Belly/Best Six Pack Abs and Women's Best Butt contests; WFC Pro MMA bouts in the Grand Ballroom on Saturday at 8 p.m.; Race Your Ride Bike Drags for amateurs only; music, vendors and more.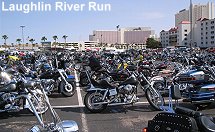 The Fabulous Thunderbirds will appear in the Avi Grand Ballroom on Friday, April 19 with the show starting at 9 p.m. For over 30 years, The Fabulous Thunderbirds have been influenced by a diversity of musical styles which has manifested itself into a musical hybrid style. Tickets are $40 reserved and $35 general reserved.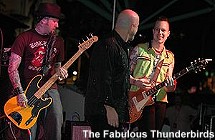 The 18th annual "All Corvette Gambler's Classic Car Show" will be held by Corvettes of Bakersfield in the south Parking Lot at the Riverside, April 18-20. The event will include a poker run and showcase for free viewing approximately 300 Corvettes from morning to mid-afternoon. For information, visit corvettesofbakersfield.org.
The 14th Annual "River Cruizers Hot Rods & Harleys" car show will take place at the Avi, April 18-21, on the Beach Overlook. The event will be daily from 9 a.m. to dusk and it's free to view the cars. There will be a poker walk, daily 50/50 drawing and trivia. For more information, visit rivercruizers.com.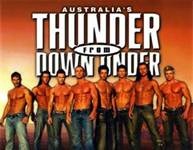 The "Thunder From Down Under" male dance revue will bring their seductive act to the Riverside, April 30-May 1 with shows at 8 p.m. The sexy Australian imports will show off their buffed bodies and dance for adoring fans. Tickets are $25.
MICKEY GILLEY BRINGS HIS MUSIC TO THE RIVERSIDE
Country music singer Mickey Gilley will perform at the Riverside in Don's Celebrity Theater during the Laughlin River Run, April 24-28. Gilley learned to play piano at an early age but did not achieve success like his cousin Jerry Lee Lewis until the mid-70s. In 1971, he and a partner opened Gilley's, known as the world's largest honky-tonk. It was there that Gilley started experiencing his first success when he released "Room Full of Roses." Tickets are $38.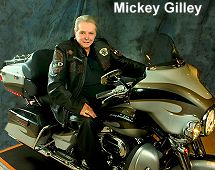 COLORADO BELLE PROVIDES ACTIVITIES DURING RIVER RUN
The Colorado Belle will have free live entertainment in the Center Circle April 24-27 during the 31st Annual River Run. The acts lined up include: John Earl & The BoogieMan Band; Chris Hiatt and Cold Shot—tribute to Stevie Ray Vaughan; Lionel Young Band; and Shawn Jones. The Center Circle hours will run from varying afternoon hours until midnight.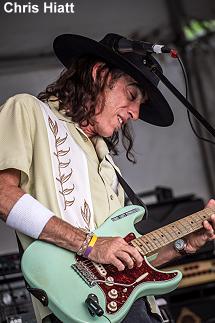 There will be vendors from noon – 8 p.m. on Wednesday and 10 a.m.-10 p.m. Thursday-Saturday.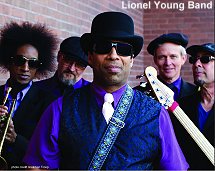 On Saturday, the Colorado Belle's Poker Room will host the annual Custom Bike Show on Colorado Belle's Riverwalk. Registration will be from 8 to 10 a.m. with judging and public viewing from 11 a.m. to 3 p.m.
TOP OF NEXT COLUMN
BLOOD, SWEAT & TEARS WITH FOGHAT PERFORM AT AMPHITHEATER
Blood, Sweat & Tears (BS&T) along with Foghat will appear in concert at the Rio Vista Outdoor Amphitheater at Harrah's for the 2013 Laughlin River Run. On Friday, April 26 at 8 p.m. Tickets range from $20 to $50.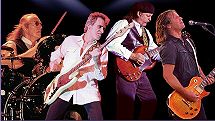 BS&T is a contemporary jazz-rock American music group that is still active. They are well known for their music throughout the late 1960s to early 1970s, and their combination of brass and rock band instrumentation. They recorded songs by noted rock/folk songwriters such as Laura Nyro, James Taylor, the Rolling Stones, Billie Holiday and Erik Satie. They also incorporated music from Thelonious Monk and Sergei Prokofiev into their arrangements.
Foghat is a British rock band that had their peak success in the mid-to-late-1970s. Their style can be described as "blues-rock," or boogie-rock, dominated by electric and electric slide guitar. The band has earned eight gold records, one platinum and one double platinum record. Interestingly, the band had far more success in the United States than at home in Britain.
TROPICANA HAS TRIBUTE ACTS DURING RIVER RUN
Rad Co., Southern California's premier tribute band to Bad Company, will headline in the Pavilion Theater at the Tropicana on Friday, April 26. Lead singer Bret Aldstadt, who looks like Paul Rodgers, is backed by Jon Wilson on bass and Rocky Romano on drums who are both rock 'n' roll veterans of many touring bands from the '80s. Just recently Gary Rubinstein on lead guitar joined them. Tickets are $15.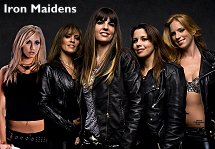 The Iron Maidens, the only female tribute to Iron Maiden, will follow on Saturday, April 27. Formed in 2001, The Iron Maidens have quickly established themselves as one of southern California's most popular tribute acts and are rapidly gaining international recognition and winning awards. The Iron Maidens cover Iron Maiden material from all eras of the band's career, encompassing the band's biggest hits as well as fan favorites. The stage show includes appearances by Maiden mascot Eddie, the grimreaper, the devil and more. Tickets are $15.
TROPICANA HOLDS SATURDAY NIGHT OUTDOOR PARTIES
The Tropicana is holding a series of themed outdoor parties on Saturdays in their Victory Plaza. The basic formula features music provided by a live band from around 2:30 to 6:30 p.m. with food geared to the theme of the festival available from 3 - 7 p.m. It's free to listen to the music and food and beverages are sold separately.
Members of the TropAdvantage Players Club can get the food comped when they earn 150 base points on their club card and redeem it for a voucher at a promotional kiosk (before 5:30 p.m.). See the players club for details.
The various afternoon events are followed by a free Block Party from 7 -11 p.m. with music provided by a different band, dancing and beverage booths. The Block Parties are geared for outside dancing with beer/wine booths open for business.
The next event will be the "Big BBQ Burger Fest" on Saturday, April 20 from 3 -7 p.m. with burger, fries and dessert for $7.49. The country/country rock Krisy Thompson Band (booked again on April 22, 29 and May 6) will provide the afternoon music and raZz will be the Block Party band from 7-11 p.m.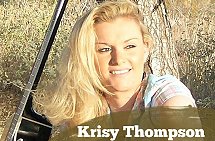 The month will close with a full-blown outdoor party in Victory Plaza during the Laughlin River Run, April 24-28.
GUITARS AND CADILLACS PERFORM AT AQUARIUS
Guitars and Cadillacs will feature a signature blend of country and 50s favorites performed by musicians Hal Singer, Johnny Rocker, Wayne Green and Marty Correia in Splash at the Aquarius on April 26 and 27 from 7 p.m. to midnight. The band will play hits from country artists like Hank Williams, Willie Nelson and George Strait, while mixing in songs from icons like The Everly Brothers, Ricky Nelson and Chuck Berry. Admission is free to both performances and there is no drink minimum.
E CENTER HOSTS AN EVENING WITH RAMON AYALA
Ramon Ayala known as the "King of the Accordion" will headline the E Center at the Edgewater on Saturday, May 4 at 8 p.m. Alaya is a musician, composer, and songwriter of norteño and conjunto music who has recorded more than 105 albums and been featured in 13 movies. A legend of norteño music, Ayala is one of the most recognized and bestselling artists of this genre of Mexican music. Tickets are $45.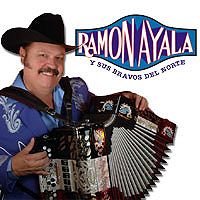 COMEDY ABOUNDS AT THE EDGEWATER
Two comedians take to the stage in the Edgewater Showroom every Friday, Saturday and Sunday at 7 p.m. Tickets are $10. Upcoming comedians include: Darryl Rhoades and Lou Magelowitz May 3-5; David Testroet and Allison Breen May 10-12; Andrew Norelli and Kate Brindle May 17-19; Vince Valenzuela and Jason Love May 24-26; and Dennis Blair and Bethany Thenese May 31-June 2.Frazer Smith and Brett Riley will be the featured comedians April 19-21.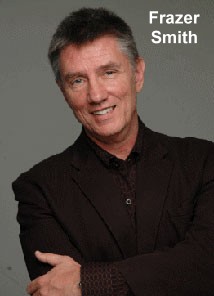 Smith known for great one-liners is one of the best known comics in all of California and has been a radio favorite in Los Angeles for the past 20 years. He has interviewed everyone from comics, to athletes, to big celebrities. Smith is no stranger to live comedy and his interviewing style is synonymous with the likes of Johnny Carson, Jay Leno, and David Letterman. Smith even had his own show on NBC called "Rock 'N' America" that aired after "Saturday Night Live." Name just about all of the biggest names in comedy, and Smith has worked with them. His skill set doesn't end with comedy and radio. Smith is an accomplished writer, with several projects currently being considered for development.

GOLDEN NUGGET REVS UP FOR ANNUAL RIVER RUN

The Golden Nugget Laughlin is revving up for the 31st annual Laughlin River Run, April 24-28, with drink specials, VIP bike parking and live entertainment.

There will be live music on the front lot by The Garage Boys and Rich Harper Band. Keeping the party going inside, The Nightclub will offer music and hot beats by DJ Premonition, Thursday-Saturday, and for those looking to commemorate the event, Classic Tattoos and Body Piercing will be on property Tuesday-Sunday from 10 a.m. to midnight. There will also be a Beer Garden and official River Run apparel, Hardcore 51-50 clothing and other biker gear for sale.



CONTINUE ON TO...:
THIS WEEK'S >LAS VEGAS NEWS
LAST WEEK'S >LAUGHLIN NEWS
>VEGAS VIEW FULL ARCHIVES
Return to >"Heard Around Town"
Return to >Las Vegas Leisure Guide