'PRISCILLA QUEEN OF THE DESERT THE MUSICAL' VISITS VENETIAN!

The first national tour of "Priscilla Queen of the Desert The Musical" will stop for an 11-week engagement at The Venetian with performances beginning Tuesday, June 18. With more than 500 dazzling 2011 Tony® Award-winning costumes, the show features a hit parade of more than 20 dance-floor favorites including "It's Raining Men," "Finally," "I Will Survive," "Material Girl," "Girls Just Wanna Have Fun," "Like a Prayer," and many others. Tickets will start at $59.
Column Continues Below Advertisement



THE SCINTAS DEBUT AT THE D LAS VEGAS

The Scintas with new female performer Janien Valentine has opened at The D downtown, Wednesday – Sunday at 9 p.m. three weeks per month. Brothers Frank and Joe Scinta along with Peter O'Donnell continue their tradition with music, impersonations and comedy while incorporating more spontaneous audience interaction in a less-structured setting than their previous shows.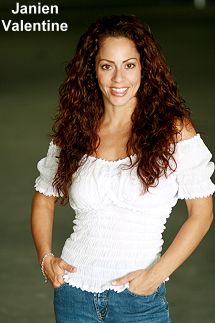 Valentine is a former "Peepshow" star and has starred in a number of musicals across the country and in Las Vegas. Show tickets start at $39.95.
'BONKERZ COMEDY CLUB' WILL OPEN AT THE PLAZA
The Plaza will be the new home for the Bonkerz Comedy Club beginning April 18 in the Plaza's Zbar, just off the casino floor. Bonkerz Comedy Productions opened its doors in 1984 and has more than two dozen locations nationwide. Bonkerz will offer shows Thursday through Saturday at 7 p.m. with comic impressionist Rich Natole and at 9 p.m. with The Guidos of Comedy. And on Sunday and Monday nights at 7 p.m., Bonkerz will host the "Vintage Vegas Comedy and Magic Revue."
ORLEANS ARENA HOSTS 'BEST IN SHOW' DOG ADOPTION
On Sunday, April 28, loveable pups in need of homes will compete in The Animal Foundation's 10th annual "Best In Show" presented by Zappos.com at the Orleans Arena. Singer, songwriter and entertainer Clint Holmes will host the event as more than 50 canine contestants from The Animal Foundation, Nevada's largest animal shelter and pet adoption center, vie for the audience's hearts and homes in an American Kennel Club-style dog show.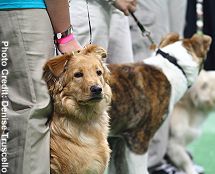 Local news personalities will present a variety of unique and incredible shelter dogs from several categories (small, medium, large, variety pack, puppy parade and special needs). The pups with the most crowd applause will advance and compete for the coveted title of "Best In Show." Even though there is only one crowned "Best in Show," audience members are invited to bid to adopt each four-legged contestant giving them all the most coveted prize, a forever home.
Siegfried & Roy will be honored for their vast contributions to "Best In Show" throughout the years. Celebrity Judge Holly Madison will present the "Special Needs" category. Las Vegas news personalities will serve as individual category presenters and the cast of Tony® award-winning musical "Million Dollar Quartet" will provide live entertainment. There will be a vendor fair from noon to 4 p.m. Tickets are $12 for adults and $5 for seniors and children 2-12 years of age, call 702-284-7777.
SOUTH POINT HOSTS ART & INK FESTIVAL FEATURING JUNEFEST
The worlds of tattoo artistry and old-school rock 'n' roll will come together this June when the South Point Arena in partnership with Beasley Broadcasting and On The Edge Promotions hosts the inaugural Art & Ink Festival featuring Junefest, June 28 – 30.
The two festivals will combine to create one long party-filled weekend with classic car shows, live music with acts such as KC & the Sunshine Band and Stray Cats, burlesque performances, art shows, contests, pin-up fashion and a mass of highly-talented tattoo artists. Each day will be hosted by a different radio station.
Event hours are Friday 3 - 11 p.m., Saturday 1- 11 p.m. and Sunday noon - 6 p.m. For more information, visit the LV Art 'N' Ink website: www.lvartink.com.
'MEN OF SOUL' CONCERT SCHEDULED AT THE CANNERY
R&B's greatest soul crooners Jeffrey Osborne, Peabo Bryson, Freddie Jackson and Howard Hewett will come together as "Men of Soul" and bring love back to the stage with a one night appearance at the Cannery on April 20. Tickets start at $29.95.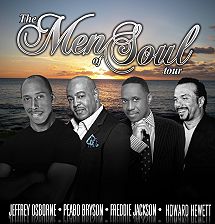 Balladeer Osborne's career has spanned several decades with such favorites as "On the Wings of Love" and "The Woo Woo Song." Oscar and Grammy award winner Bryson has such favorites "I'm So into You" and "Can You Stop the Rain." Jackson's hits include "Rock With Me," "You are My Lady" and "I Don't Want to Lose Your Love." Hewett is the former lead man of the music trio, Shalamar, and a solo artist with hits like "Show Me" and "Say Amen."
HOUSE OF BLUES THROWS 'MAY THE 4TH BE WITH YOU' PARTY
House of Blues Las Vegas will celebrate Star Wars Day with a "May the 4th Be With You" party. The galactic event will begin at 8 p.m. on Saturday, May 4 in Crossroads – the epicenter of food, art and music. A DJ will provide music courtesy of Red Bull, and the original version of "Star Wars Episode IV" will be played on the House of Blues televisions and projector screen.
Costumes are encouraged with the caveat that masks and face paint are not permitted in casino areas so wait until you're inside House of Blues. General Star Wars and 'Slave Leia' costume contest winners will take home prizes. Party goers must RSVP to http://may4thbewithyou.eventbrite.com.
POKER RETURNS TO THE GOLDEN NUGGET
Back by popular demand, the Grand Poker Series will be taking over the Golden Nugget June 1- July 4 in the Grand Events Center. The series offers more than 300 live poker tournaments, including events in NL Hold'em; Omaha; HORSE; Mixed Games and Stud. Additional events will include Poker Queen Ladies Championship, Seniors Event, Guys n Dolls Tag Team, Grand Finale and more. To register, call 702-386-8164 or visit http://www.goldennugget.com/LasVegas/pdf/gps.pdf.
POSHBURGER BISTRO BRINGS COMFORT DINING TO SUMMERLIN
Internationally renowned Michelin Star Irish chef, Conrad Gallagher, and his wife, Candice, have introduced a new concept combining the classic burger and upscale cuisine with the opening of PoshBurger Bistro. The new restaurant is located in Summerlin at 9921 W. Charleston Blvd.
At 2,000 square feet, PoshBurger seats 97 guests inside and will soon seat 55 outside; serving lunch and dinner daily from 11:30 a.m. until 11:30 p.m. PoshBurger will introduce a weekend brunch and happy hour in the coming months.
SUNCOAST HOSTS 'AN EVENING OF POP AND DOO WOP'
The Happenings, Larry Chance and The Earls, and The Chiffons will star in "An Evening of Pop and Doo Wop" at the Suncoast Showroom, May 4-5. Tickets start from $15.95.
The Happenings exploded onto the charts in May 1966 with their first single "See You In September" and released their follow-up hit, "Go Away Little Girl" in the fall of 1966. Larry Chance and The Earls charted four hits in 1962 "Remember Then," "Life Is But A Dream," "Never" and "I Believe." Legendary female group The Chiffons formed in 1960 and soon after released their first hit, "Tonight's the Night." They reached the top of the charts in 1963 with the No. 1 hit, "He's So Fine."
CAESARS ENTERTAINMENT HOLDS MILLIONAIRE PROMOTION
Caesars Entertainment Total Rewards Members and "Wheel of Fortune" viewers across the country will have a chance to claim a share of more than $2 million in cash and prizes. Twenty lucky people will win $50,000 cash and a trip for two to Caesars Palace by collecting game pieces and watching "Wheel of Fortune" May 13-24 to see if the puzzle on their game piece matches the designated in-show puzzle. At the special Caesars Palace event, one winner will be selected at random to win the $1 million dollar grand prize and become an instant millionaire. Official rules are at www.wheeloffortune.com/millionairemaker or www.TotalRewards.com/MillionaireMaker.
BOW WOW HOSTS EVENING AT LAX NIGHTCLUB
LAX Nightclub inside the Luxor will welcome actor, television host and rapper Shad Gregory Moss, better known as Bow Wow, on Saturday, April 20. He made his rap debut at the age of 13 with his first album "Beware of the Dog." Bow Wow has appeared in films including "Like Mike," "The Fast and the Furious: Tokyo Drift" and had a supporting role in HBO's "Entourage."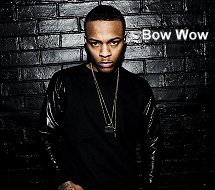 PURE ALOHA FESTIVAL BRINGS ISLAND CULTURE TO THE RIO
Vizzun Entertainment will present the 12th Annual Pure Aloha Festival April 18-21 at the Rio. The two-fold event features a one-of-a-kind Hawaiian festival and concert series.
The festival will feature more than 100 island craft and merchandise booths, authentic food vendors, amusement rides, local halau performances and bands. General admission is $8 and $6 for seniors, military and children 5-10 years old at the gate.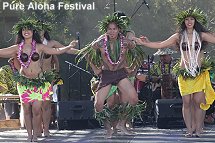 The concert series will feature Katchafire, Common Kings and Maoli on Friday and Kapena and Mahi on Saturday. Concert tickets range from $32 to $33, visit www.vizzun.com.
TOP OF NEXT COLUMN
HEADLINING HIGHLIGHTS
Kenny Chesney marking 20 years of touring will hit the stage at The Joint at Hard Rock in support of his 2013 "No Shoes Nation" Tour, April 19 – 20.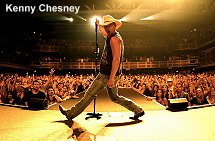 Tony Orlando will "Tie A Yellow Ribbon 'Round The Ole Oak Tree" at South Point, April 19-21. He's celebrating the 27th anniversary of the recording.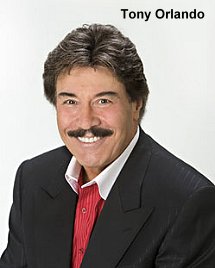 Guitar master Esteban known as the "Man in Black" will appear again at The Smith Center in the Cabaret Jazz Room with his violinist daughter Teresa Joy. Their music will range from classical, Flamenco, pop, to Spanish numbers and Broadway. The musical journey will be complete with Emmy winning drummer Joe Morris and keyboard player Raul Yanez.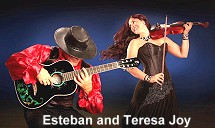 Brandon Bennett, who won the title of the "Ultimate Elvis Tribute Artist" at Graceland, will return to the Suncoast Showroom with his "Elvis My Way" show April 20 and 21 and take audiences on a journey through Elvis's career. Bennett is currently starring as Elvis in the Chicago-based cast of "Million Dollar Quartet."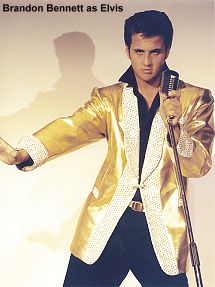 British singer-songwriter Alex Clare will perform at the Hard Rock Cafe on the Strip Thursday, April 18. Clare's musical career took off when Microsoft featured his hit single "Too Close" in an advertising campaign.
Popular '70s rock band Grand Funk Railroad will play their hits at The Orleans Showroom April 20 and 21. Throughout that decade, the group released 11 albums, seven of which were top 10 entries on the "Billboard" charts.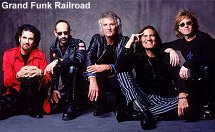 DOWNTOWN NEWS
The Siegel Group Nevada, Inc. sold the Gold Spike, which opened in 1976, to an entity of Tony Hsieh's Downtown Project. The property is closed and redevelopment plans will be announced later this year.
The Las Vegas Club has stopped taking reservations for its 400 guest rooms.
April is National Volunteer Appreciation Month and the Neon Museum is holding an informational open house on Saturday, April 27 from 1 to 3 p.m. for individuals interested in volunteering. Docents, special events hosts and greeters are needed.
The Nevada Restaurant Association will hold a Mix & Mingle on Thursday, April 25 from 6-8 p.m. at the Commonwealth Rooftop Bar located at 525 E. Fremont. Two drinks are included and cost is $30 for members, $40 for non-members and $50 at the door. It's $20 for executive chefs and restaurant operators.
A free guest artist lecture by Lisa Blatt will take place Monday, April 22 at 7 p.m. at the Historic Fifth Street School auditorium. It will be the fourth and final talk in a series coordinated by Professor Pasha Rafat, who teaches "Art in Public Places" at UNLV. For more information, visit www.lisakblatt.com/html/enter.html.
MARRIAGE WILL BEGIN IN THE SILVERTON'S AQUARIUM
A visiting Austrian couple while wearing a specially weighted bridal gown and tuxedo will be getting married on April 18 inside the Aquarium at the Silverton and exchange their vows wearing scuba gear. Two Silverton mermaids will be bridesmaids while an officiate conducts the service from outside the tank via microphone into the tank.
THINGS TO PONDER
Actresses and sisters, Tia and Tamera Mowry were spotted enjoying striptease spectacular, "Peepshow" at Planet Hollywood starring Coco of E!'s "Ice Loves Coco."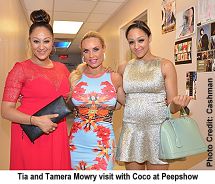 Rapper, actor and TV host Xzibit will heat up industry night at LAX Nightclub inside the Luxor with a special midweek affair Wednesday, April 17.
Nevada Public Radio will again bring together multiple organizations for a free community-wide spring recycling event on Saturday, April 27 from 8 a.m. until noon in the parking lot at The Donald W. Reynolds Broadcast Center on the Campus on the College of Southern Nevada. For information, visit www.knpr.org.
Central Michel Richard at Caesars Palace will kick off summer with burger specials for National Hamburger Day on Tuesday, May 28. Executive Chef Todd Harrington's burger creations will be $5 off all day, available exclusively for the burger celebration.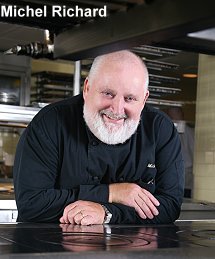 UNLV School of Architecture will hold the second ASID/IIDA Student Chapter fundraising event ARTchitecture for the public at the Las Vegas Design Center on Thursday, April 18 from 6-8:30 p.m. in the lobby of Building A. The fashion, art and design exhibition will feature 12 mannequins dressed in fashions designed and created by students using interior design materials. A silent auction will also take place. To RSVP, visit lvdesigncenter.com.
Azure, the sophisticated luxury daytime Vegas pool experience on the third level at The Palazzo with personal concierge service is now open for its fifth season operating Friday-Sunday, 11 a.m.-6 p.m. through late fall. Cover charge is $20.
Adapted from E.B. White's most famous children's novel, the Las Vegas Shakespeare Company will bring "Charlotte's Web" to life April 19-21 and April 26- 28 at the Henderson Pavilion. Tickets are $10.
Strip-side partygoers will enjoy drink specials at PBR Rock Bar & Grill inside Miracle Mile Shops at Planet Hollywood for the monthly Summer Session Patio Party starting on Thursday, April 25 and running the last Thursday of every month through August.
In celebration of opening her High Desert Introductions matchmaking service in Las Vegas, "America's Matchmaker" Patti Novak is hosting a Singles Night / Girls' Night Out at Blue Martini Lounge in Town Square on Wednesday, April 17 from 6 – 9 p.m.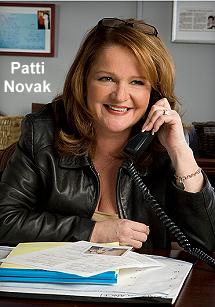 As part of the Casa Fuente Spirits Society, the cigar bar and lounge inside The Forum Shops at Caesars will be hosting a special event on Wednesday, April 24 from 6-7:30 p.m. featuring BELUGA Vodka.
GOODWILL DEBUTS FIRST-OF-ITS-KIND CLEARANCE STORE
Goodwill of Southern Nevada will introduce a new concept to valley thrift shoppers by turning its existing Cheyenne Goodwill Retail Store at 1280 W. Cheyenne Avenue in North Las Vegas into a clearance store, allowing customers to have one more chance to repurpose or recycle by purchasing gently used goods by the pound or piece.
Here's how it will works. Shoppers will fill their shopping cart with donated goods from tables full of merchandise that have been rotated out of Goodwill's nine other existing retail stores. At check out, the carts will be placed on a scale and customers will be charged for the items according to weight or quantity. Clothing and other textiles will sell for $1.39 per pound, while hard goods such as kitchenware, toys and small electronics will be priced at 79-cents per pound. Shoes, books and large items such as furniture, televisions and bicycles will be individually priced at deeply discounted rates. Merchandise will be constantly rotated throughout the day.
'SMASH MAGAZINE' ANNOUNCES CONCERT LINEUP FOR DOWNTOWN
"Smash Magazine" has announced the entertainment lineup for downtown's newest entertainment venue, Backstage Bar & Billiards also known as Triple B. Tickets are available through Ticketfly.com. Upcoming acts are Hell or Highwater featuring Brandon Saller on May 10 and headliner The Stone Foxes with The Dirty Hooks and Jack & The B-Fish on June 7. Tickets range from $10 to $13.
SNAKE RATTLE RATTLE SNAKE WILL PRESENT A CONCERT
The Historic Fifth Street School will host a concert with Snake Rattle Rattle Snake, a group formed in Denver, Colo., in 2008, and American Cream on Saturday, April 27 at 6:30 p.m. For tickets visit www.artslasvegas.org.
Prior to the show, there will be a free seminar from 1-5 p.m. about effective marketing for artists in the digital age presented by Storm Gloor, a professor in the College of Arts and Media at the University of Colorado Denver.