The Golden Gate downtown, Las Vegas' oldest hotel and casino, established in 1906, has sold a 50 percent interest in the company to Desert Rock/Golden Gate, a Nevada investment company, owned by brothers Derek Stevens and Greg Stevens. According to owner Mark Brandenburg, at a time when downtown is undergoing a dramatic transformation, this new partnership will provide the Golden Gate with financial resources, expertise and new opportunities.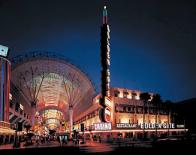 The Golden Gate only recently replaced its coin-operated slot machines with ticket-in, ticket-out games and started a slot club, named Club 1906 in tribute to the year of the hotel's opening. Plans for the future are focused on developing the property as a boutique hotel that preserves the property's historic character while meeting visitor expectations for a contemporary Las Vegas experience. By August 2008, the Golden Gate expects to offer guests downtown's only boutique hotel and casino with all newly-remodeled rooms and casino floor.

Column Continues Below Advertisement


On April 21, the Nathan Burton Comedy Magic show will open in the showroom at the Flamingo. He will perform at 4 p.m. Friday through Wednesday. Burton has performed magic since the age of 4, honing his act into a 60-minute whirlwind of in-your-face magical illusions blended with comedy and showgirls. Ticket prices are $37.25 for adults and $20.25.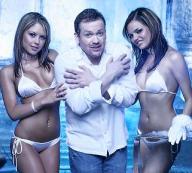 Burton has performed in numerous other Las Vegas shows and has showcased his talents on E! Television's The Entertainer, staring Wayne Newton; CNN's coverage of Nathan's 7 Days & 7 Showgirls stunt; World's Greatest Magic on NBC; World's Wildest Magic on NBC; America's Got Talent; Miami Ink; and VH1's Surreal Life: Fame Games.
Seven-time Grammy® winner and crossover legend, Al Jarreau, will perform at The Club inside the Cannery in North Las Vegas on Saturday, May 17. He'll be joined by special guest Stanley Jordan's Trio. Tickets start at $24.95, call 702-617-5585 or 866-287-4643.
Jarreau's unique vocal style has won him popular accolades worldwide whether singing classical jazz and standards, pop hits or R&B ballads. Some of Jarreau's most memorable hits include the theme song to the popular television series, Moonlighting, Mornin', After All and We're In This Love Together.
Jordan came to prominence with the release of his 1985 debut album Magic Touch, a revolutionary project that placed him among the most distinctive and refreshing new voices of the electric guitar. The key to Jordan's fast-track acclaim was his mastery of a special "tapping" technique on the guitar's fret board instead of conventional strumming and picking.
Daylife is being born this month as the MGM Grand unveils WET REPUBLIC, a 53,000-square-foot ultra pool combining an exclusive nightlife vibe with poolside pampering and relaxation. An adults-only mecca for discerning partygoers, WET REPUBLIC will feature distinct experiences within a series of intimate spaces and redefine poolside entertainment as the first "ultra pool" in the world's sexiest city. It will be open daily from 10 a.m. to 6 p.m..
WET REPUBLIC's design will envelop a contemporary, linen-white palette adorned with vibrant hues of emerald green, turquoise and canary yellow evoking a sensuous South Beach ambiance. Water will be the leitmotif at WET REPUBLIC with eight separate pools and spas totaling more than 7,600 square feet. At its centerpiece, WET REPUBLIC will feature two spectacular saltwater pools - the only on the Las Vegas Strip - measuring 2,500 and 3,500 square feet, respectively. Six cascading waterfalls will accent the vast poolscape.
Adjacent to the main pool area, WET REPUBLIC will feature a sultry 2,500-square-foot open-air ultra lounge for a daylife party. The covered pool lounge will be a place to mix, mingle, dance and dine. At its focal point will be a 60-foot verde marble-topped bar with a custom glass base inset with chartreuse silk and bamboo. Dark wood floors juxtaposed against swanky cream-colored couches, lounge chairs and ottomans will create a seductively modern vibe with white onyx tables throughout the venue.
A 4,100-square-foot sundeck located between the lounge and the saltwater pools will transform into a stage to spotlight entertainers at weekly and monthly signature events and celebrated DJs.
There will also be an exclusive escape with six VIP bungalows, three private spas and dedicated restrooms. Ten hip party cabanas will line the pools. In addition, there will be 18 spacious day beds and more than 80 oversized deluxe chaise lounges.
Magician Tony Douglas, a native of Long Island, who has been performing magic and comedy practically all of his life, is the newcomer to the sexy topless Crazy Girls show at the Riviera. Douglas started at the bottom as an intern for CBS' The Late Show as David Letterman's "Chicken Salad Sandwich Guy."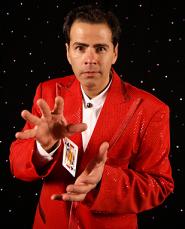 Douglas' comedy is a combination of self-reflection of poking fun at everyday events. While his magic is both audience participation and pure illusion, he entertains all demographics with his wit and humor in "Las Vegas' Sexiest Topless Revue."
At age 15, he became president of the International Brotherhood of Magicians. Douglas has worked at comedy clubs, colleges and events, all over the country. He was the studio warm-up comic for two seasons of the NBC sitcom Working it Out starring Jane Curtain as well as the warm-up comic for CBS' Dudley.
He comes from an acting family. His mother performed in a play on Broadway and now has a comedy act with his sister called Coco & Penny. They have appeared on Letterman's show. One sister acted in Six Character in Search of an Author with Robert Klein.
The Café at the Liberace Museum offers "Lunch with Liberace." The $10 lunch includes a sandwich on a large croissant roll, chips, beverage and dessert. If you're not that hungry, have a snack and beverage for $5 or just view the movie for $4. "Lunch with Liberace" is offered on Thursday and Friday; call 702-798-5595 ext. 14 to confirm the showing. You don't have to pay admission to the museum to stop by and have "Lunch with Liberace" or shop in the Museum Store.
Las Vegas' famed Fremont Street Experience will premiere the first of three new Viva Visionr shows, A Tribute to Queen, on Thursday, April 17 at 8 p.m. A Tribute to Queen will be the first in a series of shows featuring 3D sound. It is the first Viva Visionr show on the 1,500 foot screen to be dedicated entirely to one artist and a set of two of their greatest rock anthems, We Will Rock You and We Are the Champions.
In celebration of A Tribute to Queen, the tribute band Queen Nation will be performing free shows from 8 to 11 p.m. at the Fremont Street Experience for a six-night engagement from April 17-22. Since working together in 2004, Queen Nation has played to thousands of Queen enthusiasts.
The City of Henderson Cultural Arts & Tourism Department will welcome The Fresh Aire Music of Mannheim Steamroller to the Henderson Pavilion, located at 200 S. Green Valley Parkway, on Saturday, May 2 at 8 p.m. Ticket prices range from $35 to $65. Purchase online at www.HendersonLive.com or call the Henderson Pavilion Box Office at 702-267-4TIX (4849).
Henderson is one of 43 cities included on the musical tour. The Fresh Aire Music of Mannheim Steamroller features a cast of the most talented and versatile musicians touring the world, original multi-media images, synchronized lighting, special effects and, of course, the world-renowned music of Mannheim Steamroller.
Fresh Aire is the Grammy award-winning series of albums from Mannheim Steamroller composer Chip Davis. He created groundbreaking music that is an innovative blend of classical themes with pop elements that he calls, "18th Century Rock-n-Roll." Of the eight Fresh Aire albums, the first four were inspired by the four seasons and the next three explored man's curiosities about the world in which we live. Mannheim Steamroller has sold more than five million records. Davis won a Grammy for Fresh Aire VII.
The MGM Grand's Crazy Horse Paris has announced the addition of the Scott Brothers variety act to the seductive French cabaret. The Scott Brothers are a high-energy dance act that has been performing their unique style of dance and visual comedy since 1986. Self-described as "Cartoon Dancing," the Scott Brothers incorporate mime, robotic movements, body isolation, street dancing and visual humor.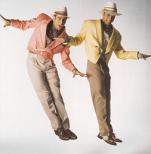 Prior to joining Crazy Horse Paris, the Scott Brothers performed their unforgettable act for countless shows and events in the United States, Japan, Australia, France and Mexico. On television, the Scott Brothers appeared on FOX television's 30 Seconds to Fame and were finalists on Destination Stardom, a nationally televised talent show airing on the PAX TV network. Their highlights include working in music videos for Prince, Quincy Jones and Carmen Electra.
Mark Vranesh Studio has announced the Fifth Annual Spring Arts Festival will be held Saturday and Sunday, April 19 and 20, at the MonteLago Village, located at Lake Las Vegas Resort. Artisans from California, Arizona, Colorado and Utah will be displaying their original works in categories that will include painting, mixed media, sculpture, jewelry, pottery and glass.
Vegas PBS will host a premiere screening of the first of three Antiques Roadshow episodes filmed in Las Vegas on Wednesday, April 30 at 2 p.m. and again at 6:30 p.m. at the Clark County Library Theatre located at 1401 East Flamingo Rd. The program's production team visited Las Vegas in August 2007 and invited local residents to have their heirlooms appraised by more than 70 experts in fields ranging from folk art to sports memorabilia.
Sorry to learn that the Art Encounter after many years on Spring Mountain near the Strip is closing its retail gallery forever.
The distinctive intimate Candlelight Wedding Chapel that was across the street and next to the Riviera closed awhile back after 40 years and the building has been donated to the Clark County Museum and is expected do to open there in the fall of 2009. Some of the rich and famous who got married there include Tony Curtis, Whoopi Goldberg, Michael Caine, Clayton Moore and Bette Midler, who is now headlining at Caesars Palace.
Memphis Championship Barbecue recently won the title of "Best Barbecue" from the Las Vegas Review-Journal's 27th Annual Best of Las Vegas readers' poll. The restaurant has won the poll nine times. Restaurateur and owner Mike Mills has brought the national spotlight to Las Vegas with three off-Strip Memphis Championship Barbecue locations throughout the Las Vegas valley. Earlier this month, Memphis Championship Barbecue was featured on the Travel Channel's new show, Barbecue Paradise.
The CineVegas Film Festival and Beauty Bar will present a free screening of the film SUPER HIGH ME on Sunday, April 20 at 10 p.m. in the back patio at the Beauty Bar downtown located at 517 Fremont Street. Event admittance is free and guests are encouraged to bring their own lawn chairs. There will be free popcorn and cocktails available for purchase. The movie follows stand-up comedian Doug Benson as he documents his experience with marijuana and how it really affects people.
The Coyote Ugly Bar and Dance Saloon at New York-New York is inviting patrons to get "Jacked Up" with the sexy Coyotes every Thursday. Customers can enjoy entry into the bar and a shot of Jack Daniel's for $5 with the purchase of any drink from 6 p.m. until close.
The former Holy Cow casino site located at the corner of Sahara and the Strip and across the street from the Sahara will become home to a new Walgreens drug store.
Roberta's Steakhouse, located inside the El Cortez downtown, will pamper mothers with a free dinner and a complimentary rose on Mother's Day, Sunday, May 11 from 4 p.m. to 10 p.m. To be eligible for the promotion, individuals must be a Club Cortez member. For more information or to make reservations, call 702-385-5200.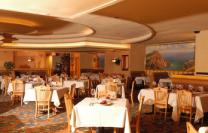 Frank Marino the star of La Cage at the Riviera came in second place and won $2,500 for charity by playing Arcade Games. He was beaten by ventriloquist Ronn Lucas who won $5,000.
Want to meet Las Vegas locals? Try attending a charity event like the Junior League of Las Vegas' (JLLV) annual Paint the Town Red Gala on April 19, in the Tower Ballroom at the Bellagio. This year's black-tie event, themed "A Debonair Affair," will include a four-course dinner with wine, a jazz trio during cocktail hour, a five-piece swing band for dancing throughout the evening, plus silent and live auctions. Tickets are $175, call the 702-822-6536 or emailing jrleagueoflv@aol.com.
CONTINUE ON TO...:
>THIS WEEK'S LAUGHLIN SEGMENT
>LAST WEEK'S LAS VEGAS SEGMENT
>VEGAS VIEW FULL ARCHIVES
>Return to "Heard Around Town"
>Return to Las Vegas Leisure Guide