RIVERSIDE PAYS TRIBUTE TO LYNYRD SKYNYRD


"Skynnyn Lynnyrd - Tribute to Lynyrd Skynyrd" is booked at Don's Celebrity Theatre in the Riverside, April 23-25. Tickets for the 9 p.m. shows are $20, call 800-227-3849, ext 616.

Skynnyn Lynnyrd began to take form at the very moment of the tragic crash that ended the lives of Ronnie VanZant, Steve and Cassie Gains, as well as Dean Kilpatrick. An American saga ended on that day in 1977, and left a void. Skynnyn Lynnyrd has stripped the music of the legendary band down to its finest detail and re-assembled it...not as a cover but as it was intended. Every nuance and detail is pursued with passion and determination... performed as if by the 1977 pre-crash band.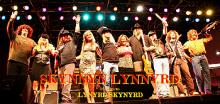 Skynnyn Lynnyrd is the "Reloaded" Lynyrd Skynyrd. The parity is remarkable. While there will never be another Lynyrd Skynyrd, Skynnyn Lynnyrd is Lynyrd Skynyrd - - - RELOADED.
JOHNNY REID HEADLINES AT HARRAH'S
CMT Canada award winning country music artist Johnny Reid will be center stage at Harrah's Fiesta Showroom on Friday, May 1.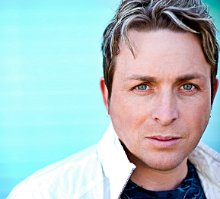 Over the past two years, Reid's 2007 sophomore effort, "Kicking Stones," has been certified Platinum in Canada. It has garnered the Scottish born, Nashville-based Canadian singer/songwriter CCMA's for Top-Selling Canadian Recording and Top Male Artist in 2008, as well as a Juno nomination for Country Recording of the Year. It's also gone a long way to establishing Reid as a bright star in Canadian Country Music, yielding two top ten radio singles for "Love Sweet Love," and "Kickin' Stones," and the runaway hit, "Darlin'," which sailed into both the top five on radio, and the No. 1 spot on CMT last year.
When Reid decided to name his new record "Dance With Me," it was an invitation for his fans to get up and dance. Out of the gate, "Dance With Me" is promising to be an even bigger success. It's already making an impression with the lead single, "A Woman Like You," which went straight into heavy rotation at CMT and was the No. 1 most added track at country radio in January 2009.

TOP OF NEXT COLUMN
CREEDENCE CLEARWATER REVISITED VISITS THE AQUARIUS
Creedence Clearwater Revisited will stop at the Aquarius on April 25. Tickets for the 9 p.m. Saturday show are $30, call 800-435-8469.
Stu Cook and Doug "Cosmo" Clifford may not have intended it, but their band Creedence Clearwater Revisited has taken on a startling life of its own. The Rock 'n' Roll Hall of Fame rhythm section (bass and drums respectively) from the legendary group Creedence Clearwater Revival launched the Creedence Clearwater Revisited project in 1995 to once again perform live Creedence Clearwater Revival hits. Though the pair initially only planned to play private parties, Creedence Clearwater Revisited now performs up to 100 shows a year and has released the album "Recollection."
Since then, the reaction to Creedence Clearwater Revisited's concerts has been astounding, and driven in part by a generation of kids who, as Cosmo says, "weren't even born when the music came out." Likewise, the release of a double-live CD on Universal's Hip-O Records label, which features passionate, authoritative versions of 22 classic hits - was the result of public demand. "It was generated by requests of the people who came to the shows."
ERIC BURDON AND THE ANIMALS INVADE THE TROPICANA EXPRESS
Eric Burdon and the Animals will headline at the Tropicana Express in the Pavilion Showroom on April 24 and 25. Tickets for the 8 p.m. shows are $35, $45 and $49, call 800-243-6846.
Eric Victor Burdon is best known as a founding member and vocalist of The Animals, a rock band formed in Newcastle, England in 1962. They combined electric blues with rock and were one of the leading bands of the "British Invasion."
On May 11, 2001, The Animals were inducted into the Rock Walk Of Fame on Burdon's 60th birthday. On March 3, 2002, the live album "Live in Seattle" was recorded. Ex-War member Lee Oskar made a guest appearance on the album.
On Jan. 22, 2009, Burdon first performed with his new band, including keyboarder Red Young, guitarist Rick Hirsch, bass player Jack Bryant and drummer Ed Freiland. A tour with War and Chester Bennington the lead singer from Linkin Park is scheduled for this summer.
LAUGHLIN RIVER RALLY WELCOMES MOTORCYCLE ENTHUSIASTS
More than 50,000 motorcycle enthusiasts will partake in the 26th annual bike rally on the Colorado River, April 22-26.
During the Laughlin River Rally, the Edgewater and Colorado Belle will feature acres of free live performances of red hot blues and rock bands, plus outdoor food and beverage vendors. Entertainment on tap at the Colorado Belle will include: Michael Burks (soulful Delta Blues), John Earl & the BoogieMan Band (Texas Blues, Classic Southern Rock and R&B), Brad Wilson (rockin' blues, rippin' guitar), Michele Lundeen (Queen of Steam, roadhouse blues to soul & jazz). The Colorado Belle will also feature a custom bike show on the Riverwalk.
John Earl established the Las Vegas' household name known as "John Earl's Boogieman Band" in 1988. Earl began his musical career in Dallas, Texas, in 1964 and over the last 44 yeas has shared the stage with many luminaries. Today, Earl's band remains comprised of gifted musicians.
The Edgewater will rock with Judge Jackson (classic rock and originals), Chris Hiatt & Cold Shot (tribute to Stevie Ray Vaughan), and the Sam Morrison Band (tribute to Bob Seger), and host the annual Bedroom Babes contest and Tattoo Contest.


CONTINUE ON TO...:
>THIS WEEK'S LAS VEGAS NEWS
>LAST WEEK'S LAUGHLIN NEWS
>VEGAS VIEW FULL ARCHIVES
>Return to "Heard Around Town"
>Return to Las Vegas Leisure Guide