SANTANA LAUNCHES FIRST ROCK RESIDENCY AT THE JOINT


Carlos Santana has signed on as the first rock 'n' roll resident artist at The Joint at Hard Rock through a multi-year deal with AEG Live. Through 2010, The Joint will be the only place west of the Mississippi where fans will be able to see Santana perform. Titled to pay homage to his most successful body of work to date, "Supernatural Santana: A Trip Through the Hits" will debut on Wednesday May 27 and feature the artist's signature fusion sound in a show designed exclusively for the new venue.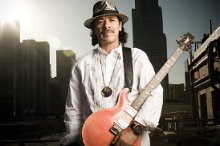 Santana will play approximately 36 shows per year at The Joint, with a show time of 9 p.m. Tickets range from $79-$299; call 800-745-3000.

Column Continues Below Advertisement


"SIN CITY COMEDY!" IS NEW SHOW AT HARMON THEATRE
"Sin City Comedy" is opening at the Harmon Theater with performances nightly at 7 p.m. This comedy show will contain a touch of burlesque and feature nationally known headliner comedians as seen on HBO, Showtime, "The Tonight Show with Jay Leno" and "Late Show with David Letterman." Tickets for the 70-minute shows are $24.95 and $39.95, call 702-836-0836.
Emmy Award-winning writer and comedian John Padon is at the helm of "Sin City Comedy" after headlining around the world and anchoring numerous Las Vegas productions including "X" and "The History of Sex."
Burlesque has had a hand in comedy since its beginnings in the 1840s when scantily clad ladies regaled audiences with bawdy jokes. "Sin City Comedy" returns audiences to that era but with a contemporary twist with two burlesque girls who sing, dance and perform aerials over the audience.
The Legendary Wid will headline, April 13-19. He was packing them in at famous New York City clubs, like The Bottom Line and CBGB, before Las Vegas' favorite Carrot Top graduated from college. Wid went on to become the undisputed Prince of Props and Puns. In fact, when you look up "prop comedian" on Wikipedia, it says, "The Legendary Wid."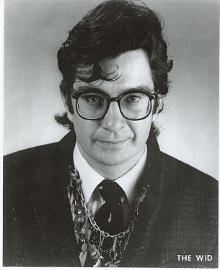 Wid is also the subject of an award-winning documentary film entitled, "Wid," by Jason Ferraro and Brian Galla. The Legendary Wid also appears on the best-selling DVD, "Laughing Out Loud," "America's Funniest Comedians," along with Adam Sandler, Jerry Seinfeld, Ellen DeGeneres, Jeff Foxworthy, Ray Romano, Drew Carey and Jay Leno.
TROPICIANA OPENS A NEW ROOM AND TWO NEW SHOWS
The Tropicana has specifically remodeled the space adjacent to the Player's Deli for intimate evenings of dining and entertainment. Coined "The Cellar," the venue will house the "Soprano's Last Supper," Tuesday through Saturday at 7 p.m., and "Hypnosis Unleashed" nightly at 9:30 p.m. Both shows are slated to open in late April.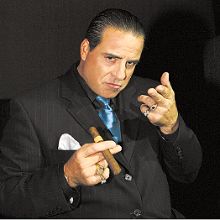 The interactive "Soprano's Last Supper" includes singing, dancing, Italian cuisine, and comedy. Tickets begin at $55.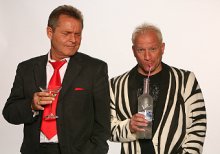 "Hypnosis Unleashed" is risqué with Terry Stokes and Michael Johns often giving audiences naughty powers of suggestion. Tickets begin at $40.
BROADWAY STAR PATTI LUPONE ONE-WOMAN SHOW DEBUTS
Following her year-long Broadway run in the critically acclaimed "Gypsy," singer-actress Patti LuPone debuts her new show "The Gypsy In My Soul" at The Orleans Showroom on June 20 and 21. Tickets are priced from $29.95, call 702-365-7075.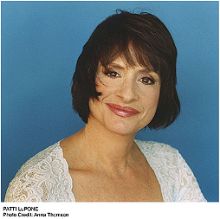 Living Broadway legend LuPone, a musical theatre fixture for four decades, has starred in "Sweeney Todd," "Anything Goes" and "Evita," and showcased her award-winning talents in numerous other Broadway productions. Her movie credits include "City by the Sea" and "Driving Miss Daisy" and television audiences know her as Libby Thatcher in the 1990s show "Life Goes On" as well as for guest star appearances on "Frasier," "Law & Order" and "Falcone."
SUNCOAST BOOKS COMEDY LEGEND SHECKY GREENE
Shecky Greene, a veteran funny man who has ignited showroom audiences across the nation for more than 50 years, will bring his one-of-a-kind comedy to the Suncoast Showroom for three performances, May 15, 16 and 17 at 7:30 p.m.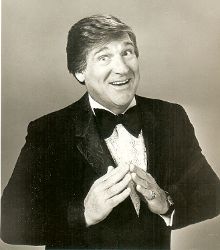 Following his 1944 discharge from the Navy, Greene entered college to become a gym teacher, but his career path turned when he took a job as social director at a Milwaukee-area hotel. There he got his first taste of improv. The man who likes to "wing it" has performed at many major Las Vegas' resorts.
Greene also has big screen credits including roles in Ron Howard's "Splash" and Mel Brooks' "History of the World Part I." He has appeared on numerous game shows and was a substitute host on "The Tonight Show" starring Johnny Carson. Over the years, he earned diverse television roles in "Laverne & Shirley," "Roseanne," "Mad About You," "A Team" and "Northern Exposure," among others.
Overcoming cancer and a variety of challenging conditions, Greene has earned the respect of his peers and fans. Tickets start from $19.95, call 702-636-7075.
'PEEPSHOW' AT PLANET HOLLYWOOD HAS PREVIEW SHOWS THIS WEEK
"PEEPSHOW," the new show starring pop superstar Mel B. of the world famous Spice Girls and co-starring Kelly Monaco from "General Hospital" and "Dancing with the Stars," is holding preview performances through April 17 at Planet Hollywood. Preview tickets range from $59 - $91 and $149 for VIP, call 702-785-5000 or 877-333-9474. The grand opening will be April 18.
In "PEEPSHOW," Mel B. will originate the role of the mistress of ceremonies, the "Peep Diva." Kelly Monaco will take the stage as "Bo Peep," a timid girl who the Diva guides in her transformation into a confident, sensual woman. The production will be backed by a all-female rock band playing today's best-known hits and original show songs. Tickets for the nightly except Wednesday shows range from $65 - $100 and $165 for VIP.
---
Sin City Brewery has opened a second Las Vegas location inside the Flamingo with an outside patio overlooking the lush pool area. Much bigger than its hole-in-the-wall space at the Miracle Mile Shops at Planet Hollywood, this one will also be a magnet for beer lovers.
IMPERIAL PALACE WILL OPEN GINSENG BBQ IN JUNE
Ginseng BBQ, a notable traditional Korean barbeque restaurant owned by In Chun Lee, will open in June at the Imperial Palace on the fifth floor dining promenade. Ginseng BBQ will feature table service and Korean cuisine with a concept similar to the two other successful Las Vegas restaurants, Ginseng BBQ and DJK, that are owned and operated by Las Vegas local Lee.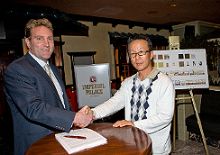 BUSY WEEK - EVENTS VARIED GREATLY
Visited TOUS located right by Trader Vic's at the Miracle Mile Shops at Planet Hollywood. In Spain where the company started, TOUS is like America's Tiffany's.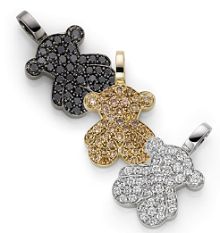 The dramatic black and white store sells silver and gold jewelry, watches, purses and accessories and packages them in distinctive glamorous pouches, boxes and shopping bags. The common theme and trademark is the specially designed teddy bear. Note that most of the jewelry is in hidden cases so you need to take the time to visit with the friendly bi-lingual owners.

A new attraction at Planet Hollywood on the mezzanine level is the Basketball Hall of Fame's Hoop Hall Experience (HHX). The 17,000-square-foot display telling the story of basketball is a self-paced interactive experience consisting of six distinct zones with memorabilia, interactive games, movie clips highlighting spectacular moments, a gift shop and more.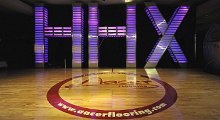 Artifacts include Wilt Chamberlin's 100-point jersey, flooring where Michael Jordan took his final shot and more. Hours are 10 a.m. to 9 p.m. daily. The exhibit will be on display for a limited time starting with three to six months. Tickets are $24.50 (adults), $22.50 (seniors 65 and older and military), and $17.50 (children 4-12) at the central box office on the mezzanine.

Attended the 40th anniversary celebration Chef Mauler dinner with Southern Nevada Public Television (SNPT) at the new Vegas PBS Educational Technology Campus and got a guided tour of the new impressive, innovative and green advanced prototype facility.

The new Men of "X" show at Hooter's Night Owl Showroom is featuring six sexy men strutting their stuff both on stage and in the audience. At least half dozen ladies have an opportunity to get on stage for a close up experience. The show's creators are the husband and wife team that produces "X Burlesque" at the Flamingo. The male strip show is performed nightly at 9 p.m. Tickets are $39.95, $49.95 and $59.95, call 866-LVHOOTS (584-6687).

CALIFORNIA HOTEL HOSTS 12TH ANNUAL LEI DAY FESTIVAL

The California Hotel downtown will celebrate May Day with the free 12th Annual Lei Day Festival on May 2 and 3 beginning at 9 a.m. The event will feature the very best of Hawaii-arts and crafts, food, activities, music and cultural demonstrations. Throughout the festivities there will be a continual flow of Hawaiian and Polynesian music, chants, songs and dances. The festival will feature a performance by Olomana's Jerry Santos, Na Hoku Hanohano, the group Kaukahi, and Charles Ka'upu of HAPA on Saturday at 7:15 p.m. with a $15 advance $20 at gate charge, call 702-614-1884. Sunday at 3 p.m. is the free "Island Fever Block Party" featuring local bands.

QUICK CLIPS

Ivan Kane's Forty Deuce club at Mandalay Bay has closed after four years.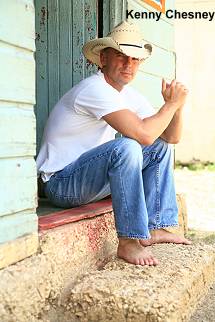 The Hard Rock will host the official Kenny Chesney free tailgate party at the property's pool on Saturday, April 25 from 4 to 7 p.m. Partiers will enjoy food and drink specials along with DJ spun music in preparation for Chesney's Sun City Carnival 2009 tour stop at The Joint later that night.
N9NE Group Las Vegas and Palms Casino Resort welcome turntable phenom DJ AM (Adam Goldstein) to spin the hip-hop mash-up he's known for the world over on select Friday nights, beginning April 24, at Rain Nightclub. Already recognized for being home to the legendary Paul Oakenfold and his weekly Saturday night production, "Perfecto Las Vegas," Rain Nightclub will house two major resident deejays.
The 285-seat race and sports book at Bally's is closed through September.
Sam's Town's 30th anniversary celebration will highlight the rich, three-decade history of the Boulder Highway resort with a special appearance at noon on Saturday, April 11 by Bill Boyd, a champagne toast and cake. Through April, photographs and memorabilia collected over the 30-year history of Sam's Town will be on display near the Poker Bar in the casino. Sam's Town is named after Boyd Gaming's co-founder Sam Boyd, who is Bill Boyd's father.
Celebrated musician Scott Weiland will host and perform his musical melodies at the Luxor's LAX Nightclub on Friday, April 17. Best known for his time spent with Stone Temple Pilots and Velvet Revolver, Weiland will present past hits and new tracks off his sophomore album "Happy In Galoshes" at the LAX Nightclub.
Derrick Cameron will headline and make his debut at the Riviera Comedy Club, April 27-May 3, with fellow comedians Andrew Orvedahl, who is also making his debut, and Kevin Camia. Tickets for the nightly 8:30 and 10:30 p.m. shows are $24.99, call 702-794-9433.
The Golden Steer, advertised as the oldest steakhouse in Vegas since 1958 and located at 308 W. Sahara Ave. near the Sahara Hotel, plans to open for lunch beginning May 1.
The fight night titled "Trust Me" at The Pearl at the Palms on May 15 has been postponed. A new date will be announced soon.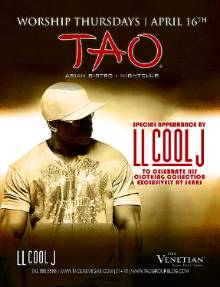 On April 16, Worship Thursdays at Tao at the Venetian, LL Cool J will make an appearance to celebrate his exclusive Sears clothing line.
The Heaven Can Wait Sanctuary's Gimme Shelter Concert featuring celebrated Rolling Stone tribute band Jumping Jack Flash will take place on Saturday, May 2, at 8 p.m. on the floating stage at The Village. Tickets for the outdoor fundraising concert are $20 general admission on the lawn, $40 for water's edge seats and $75 for VIP, visit hwcs.org or call 702-227-5555.
A Murder Mystery Dinner & Wine Tasting will be offered at Pampas Brazilian Grille inside the Miracle Mile Shops at Planet Hollywood on Friday, April 17, at 7 p.m. Tickets are $85 and $92, call 702-737-4748 for reservations.



CONTINUE ON TO...:


>THIS WEEK'S LAUGHLIN SEGMENT
>LAST WEEK'S LAS VEGAS SEGMENT
>VEGAS VIEW FULL ARCHIVES
>Return to "Heard Around Town"
>Return to Las Vegas Leisure Guide