CHARLIE DANIELS BAND HEADLINES AT HARRAH'S IN APRIL


The Charlie Daniels Band will headline at Harrah's Outdoor Amphitheater on April 24 at 9 p.m. Tickets are $20 reserved, $30 preferred, $40 premium, and $50 VIP, call 800-447-8700 or 702-298-8510.

American musician Daniels is known primarily for his No. 1 country hit "The Devil Went Down to Georgia" that was included on the soundtrack for the hit movie "Urban Cowboy," and multiple other songs he has performed and written. Daniels has been active as a singer since the early 1950s. He was inducted into the Grand Ole Opry in January 2008.

Daniels, who plays guitar and fiddle, began writing and performing in the 1950s. In 1964, he co-wrote "It Hurts Me," a song which Elvis Presley recorded, with Joy Byers. Daniels recorded his first solo album, "Charlie Daniels," in 1971.

In 1975, he had a top 30 hit as leader of the Charlie Daniels Band with the Southern rock self-identification anthem "The South's Gonna Do It Again." In the late 1980s and 1990s, several of Daniels' albums and singles were hits on the Country charts and the music continues to receive airplay on country stations today. Daniels also released several Gospel and Christian records. In 1999, he co-wrote the song "All Night Long" with Montgomery Gentry, which was a commercial success.

In 2005, Daniels made a cameo appearance along with Larry the Cable Guy, Kid Rock, and Hank Williams, Jr. in Gretchen Wilson's music video for the song "All Jacked Up," In 2006, he appeared with Little Richard, Bootsy Collins, and other musicians as the backup band for Williams' opening sequence to "Monday Night Football."

PAT BOONE HEADLINES AT THE TROPICANA EXPRESS

Singer, actor and writer Pat Boone will take center stage at the Pavilion Showroom at the Tropicana Express on Saturday, April 18 at 8 p.m. He was a successful pop singer during the 1950s and '60s, who has sold more than 45 million albums overall. He also starred in more than 12 Hollywood movies. Tickets are $30/$35/$40, call 800-243-6846.

Boone was successful in multiple ways. He hosted a network television show from 1957-1959. He has written many books and had a No. 1 Bestseller in the 1950s, "Twixt Twelve and Twenty." During his tours in the 1950s, Elvis Presley was one of his opening acts.

In the 1960s, he focused on gospel music and is a member of the Gospel Music Hall of Fame. Boone is also a motivational speaker, television personality, conservative political commentator, popular Christian activist, writer and preacher.

EARL TURNER RETURNS TO HARRAH'S IN APRIL

Earl Turner will visit Harrah's Fiesta Showroom April 11 - 14. The popular Las Vegas performer is a consummate and dynamic entertainer delivering both self-penned works and the best hits of his contemporaries. Singing and dancing with disarming flair, Turner takes his guests through a broad range of music styles from classic Motown to a touch of country to a splash of contemporary pop and hip-hop hits. Tickets for his 8 p.m. shows are $18.95, $23.95 and $28.95, call 702-298-8510 or 800-447-8700.

Over the years, Turner has collected some fine accolades, including being named Las Vegas' "Best Male Vocal Performer" by the Las Vegas Review-Journal. In addition, Turner is continuously recognized as one of the "must see" performers on the Las Vegas entertainment circuit. In June 2007, Turner performed in the Clint Holmes' autobiographical musical, "Just Another Man" at the Judy Bayley Theater at the University of Nevada-Las Vegas

TOP OF NEXT COLUMN
CONWAY TWITTY'S 'IT'S ONLY MAKE BELIEVE' STOPS AT THE RIVERSIDE
The show, "Conway Twitty, The Man, The Music, The Legend, The Musical," is more than a tribute show to the American music icon who passed away in 1993. The musical is Twitty's story told through the eyes and hearts of his children with Glen Templeton portraying Twitty. It is a loving musical scrapbook of memories that is honest, touching, funny, heartbreaking and sincere going from humble beginnings to rock 'n' roll idol and all the way to country legend. Tickets for the 8 p.m. shows in Don's Celebrity Theater at the Riverside, April 14-19, are $28, call 702-298-2535 ext 616, or 800-227-3849, ext 616.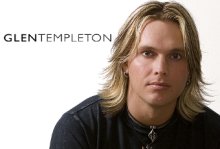 "Conway Twitty, The Man, The Music, The Legend, The Musical" is touring across the country making stops at venues of all sizes, including Performing Arts Centers, state fairs, and theaters. As a leading country performer, he had an all time record of 55 No. 1 hits.
'BLUES & BREWS' MUSIC HIGHLIGHTS
The "Blues & Brews" free special event will take place at the Riverwalk between the Edgewater and Colorado Belle resorts, April 10-12. Blues bands including Michael Burks, John Earl and the BoogieMan Band, Brad Wilson and Chris Hiatt will perform. Friday through Sunday bands will play throughout the day and early evening on a rotating basis; food and beverages will be sold separately. For information, call 877-460-0777.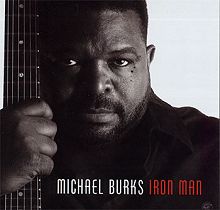 Guitarist, vocalist, songwriter Michael "Iron Man" Burks is a major contemporary blues figure. Even though he has been playing music since he was a child, it was the release of "Make It Rain," his Alligator Records debut in 2001, that brought Burks well-deserved national recognition and made him one of the blues world's fastest-rising stars. His 2003 follow-up, "I Smell Smoke," continued his upward trajectory.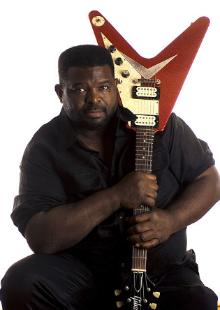 With the release of his new CD, "Iron Man," which features seven of 12 songs written or co-written by Burks, he is set to take his place beside the biggest names in blues.
LAUGHLIN RIVER RALLY WELCOMES MOTORCYCLE ENTUSIASTS
More than 50,000 motorcycle enthusiasts will partake in the 26th annual bike rally on the Colorado River, April 22-26.
During the Laughlin River Rally, the Edgewater and Colorado Belle will feature acres of free live performances of red hot blues and rock bands, plus outdoor food and beverage vendors. Entertainment on tap at the Colorado Belle will include: Michael Burks (soulful Delta Blues), John Earl & the BoogieMan Band (Texas Blues, Classic Southern Rock and R&B), Brad Wilson (rockin' blues, rippin' guitar), Michele Lundeen (Queen of Steam, roadhouse blues to soul & jazz). The Colorado Belle will also feature a custom bike show on the Riverwalk.
The Edgewater will rock with Judge Jackson (classic rock and originals), Chris Hiatt & Cold Shot (tribute to Stevie Ray Vaughan), and the Sam Morrison Band (tribute to Bob Seger), and host the annual Bedroom Babes contest and Tattoo Contest.


CONTINUE ON TO...:
>THIS WEEK'S LAS VEGAS NEWS
>LAST WEEK'S LAUGHLIN NEWS
>VEGAS VIEW FULL ARCHIVES
>Return to "Heard Around Town"
>Return to Las Vegas Leisure Guide