JENNIFER HUDSON AND ROBIN THICKE CO-HEADLINE AT THE PALMS


Grammy winning, platinum recording artist Robin Thicke and Grammy and Academy Award winner Jennifer Hudson are co-headlining a five-week U.S. tour that includes a stop in Las Vegas at The Pearl Concert Theater inside the Palms on Friday, May 1. Tickets are $55, $75 and $85, call 800-745-3000.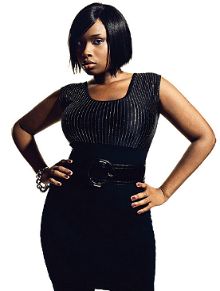 The tour brings together two of the most distinctive and enduring voices in the current world of R&B music. World-renowned for her astonishing live vocals, this marks the first official tour for Hudson, who recently won a Grammy Award for Best R&B Album for her self-titled debut album. With the release of the single "Spotlight" in September 2008, Hudson flew on to Billboard's Top 200 chart, entering as No. 2 the first week. Her current single "If This Isn't Love" continues to climb the charts.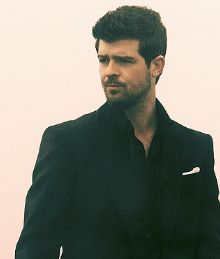 Thicke, the award-winning artist returned to center stage with the 2008 release "Something Else." The '70s soul and pop inspired album debuted at No. 3 on the Billboard 200, Thicke's highest charted album to date. "The Evolution of Robin Thicke" (2007) featuring the hit "Lost Without U" is on its way to double platinum status.

Column Continues Below Advertisement


KENNY ROGERS RETURNS TO THE ORLEANS IN APRIL
With more than 100 million records sold and 65 career albums, music icon and three-time Grammy Award winner Kenny Rogers will headline at The Orleans, April 24-26. Tickets are priced from $79.95, call 702-365-7075.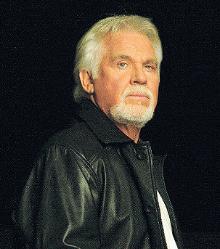 Rogers has also earned 11 People's Choice awards, 18 American Music Awards, eight Academy of Country Music awards and five Country Music Association awards. Houston-born Rogers formed his first band, The Scholars, while in high school in 1956. In 1967, he helped form The First Edition, leading the band to its first hit "I Just Dropped In (To See What Condition My Condition Was In)." Within a year, the band was renamed Kenny Rogers and The First Edition.
Shortly after the group disbanded in 1974, Rogers began his highly-successful solo country career. One of his first singles, "Lucille," topped both the pop and country charts, was CMA's Single of the Year, certified Gold, and shot him into stardom. When he made "The Gambler," a story-song which eventually became a TV movie starring him in the title role, he had a second career as an actor.
The year of 2008 marked his 50th anniversary in show business. With 20 Platinumr albums, Rogers is currently the eighth Best Selling Male Artist of all time according to the RIAA.
SEXY REVUE 'SIN CITY BAD GIRLS' OPENS AT THE HILTON IN APRIL
Platinum Productions will debut a new sexy, rockin' topless revue, "Sin City Bad Girls," on Friday, April 24, at 9 p.m. in the Las Vegas Hilton's 340-seat Shimmer Showroom.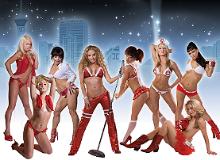 The show will feature a cast of eight gorgeous dancers, lead by songstress Lorena Peril and a live band. Tickets for the 9 p.m. nightly except Sunday show are $45 general admission and $55 for VIP seating with a souvenir, call 702-732-5755 or 800-222-5361.

MADAME TUSSAUDS LAUNCHES NEW 'VIVA VEGAS' EXHIBIT

Las Vegas' 10-year-old Madame Tussauds has launched a new "Viva Vegas" permanent exhibit that was recently unveiled with a life-size wax figure of infamous former mob attorney Mayor Oscar Goodman. The newly designed room will also feature 26 additional figures, representing both Las Vegas' past and present, its spirited nature and wild abandon.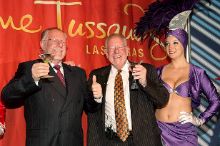 Included in the new "bling area" are wax figures, in original wardrobe often picked by the stars themselves, of Elton John, Tom Jones, Wayne Newton, Bugsy Siegel, Frank Sinatra, Dean Martin, Sammy Davis, Jr., Liberace, Judy Garland, Siegfried and Roy, Bette Midler and Lance Burton, among others.

FUNNYMAN PAUL BOND RETURNS TO RIVIERA COMEDY CLUB, APRIL

Paul Bond will headline the Riviera Comedy Club, April 13-19 with fellow funny men Larry Brown and Chris Monty. Tickets for the 8:30 and 10:30 p.m. shows are $24.99.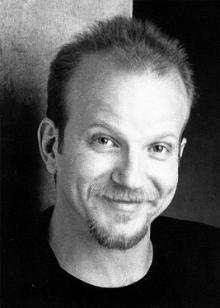 Bond has extensive theater, television, film and sketch credits. He's also well known on the East Coast. Brown has one of those faces "you must have seen somewhere before." In fact, he has appeared in several television series, films and Pepsi and Microsoft commercials. Monty is New York's newest rising comedy star who hosted his own radio show on Long Island's WGBB, later hosted "On A Roll" with fellow comedian John Larochia, and has appeared in national television commercials.
'DANCING WITH THE LAS VEGAS STARS' FUNDRAISING EVENT
The dance competition fundraiser "Dancing with the Las Vegas Stars," will be held at the Palms' Rain nightclub on Sunday, April 19 at 2 p.m. Tickets are $50 with appetizers and one drink included. Among the local celebs dancing for five cancer charities are Mayor Oscar Goodman, boxer Ray "Boom Boom" Mancini, Zowie Bowie singer Chris Phillips, and actor Brent Barrett.
Master magician Lance Burton will serve master of ceremonies, while Robin Leach, Channel 13 weatherman Brian Scofield, comedian Louie Anderson, female impersonator Frank Marino, and professional ballroom dancer Tony Delgado roast the competitors. Tina Walsh from "Phantom: The Las Vegas Spectacular" and Travis Cloer from "Jersey Boys" will perform while the final votes are tallied. Public votes will be $1 each.
LIBERACE MUSEUM CELEBRATES 30 YEARS WITH 30-CENT ADMISSION
As a reminder, the life and legacy of pianist-entertainer Liberace will be celebrated with a full day of festivities on Wednesday, April 15 with the 30-year anniversary of Mr. Showmanship's glittering Liberace Museum. The museum will be open 9 a.m. to 9 p.m., with 30-cent museum admission, and free performances by Liberace scholarship recipients and Liberace Piano Competition winners.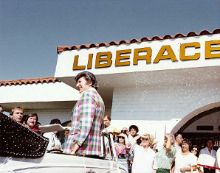 Philip Fortenberry, composer and "Jersey Boys" pianist, will perform his "Liberace and Me" cabaret show at 1 p.m. The Liberace Museum will also debut a new 30th Anniversary Exhibit to run through May 31 commemorating three decades of milestones since 1979 and to celebrate Liberace's legendary career.

EASTER AT LAKE LAS VEGAS

The MonteLago Village Annual Easter Egg Hunt at Lake Las Vegas is set for Sunday, April 12 with hourly Easter egg hunts from 11 a.m. to 2 p.m. Participation cost is $3 per child. The rest of the event is free with the Easter Bunny appearing from 11 a.m. to 4 p.m., music, and comicatures by artist Adam Michaels.

QUICK FOOD & BEVERAGE TIDBITS

This year's Epicurean Affair will be held poolside at the Flamingo on Thursday evening April 23. Produced by the Nevada Hotel & Lodging Association and Nevada Restaurant Association, the tasting event highlights world-renowned chefs from Las Vegas' finest restaurants. Doors open at 6 p.m. for $150 VIP tickets holders and 7 p.m. for $100 general admission attendees. For tickets, call 702-733-3333 or 800-221-7299.

Wolfgang Puck's Spago at The Forum Shops at Caesars has a new three-course, pre-fixed daily lunch menu created by Executive Chef Eric Klein. The $29 menu will change seasonally and feature dishes not found on the standard lunch menu, call 702-369-6300.

QUICK CLIPS

The Colosseum at Caesars Palace, which has been the home to superstars such as Celine Dion, Cher, Bette Midler and Elton John since it opened, recently celebrated its 6th Anniversary. Built in 2003 for the premiere of Dion's show "A New Day," The Colosseum is a modern replica of Rome's architectural wonder, seats 4,298 people with no seat farther than 120 feet from the stage, and has the largest indoor high-definition LED screen in North America. A giant cake replica of the venue guarded by centurions was part of the hotel's celebration.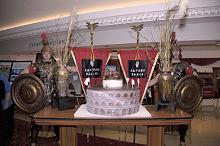 Primm Valley Casino Resorts has planned an action-packed weekend of boxing, mixed martial arts and lucha libre wrestling Friday, April 17 - Sunday, April 19, at the Star of the Desert Arena in Buffalo Bill's located about 30 minutes from Las Vegas. For tickets, call 800-FUN-STOP.
O.J. Simpson's famous house guest Kato Kaelin is a celebrity "wedding crasher" at the audience interactive "Tony n' Tina's Wedding" show at Planet Hollywood through April 9. Kaelin has appeared on talk and reality shows plus many commercials.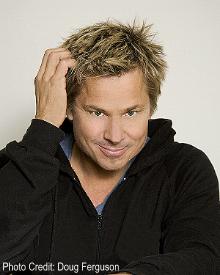 He currently hosts National Lampoon's Viral Videos, co-hosts "Outtabounds" on Fox in San Francisco and is touring with the "Weenie Manologues" (the male answer to Vagina Monologues).

Orange County's Metal Rockers Avenged Sevenfold are returning to Las Vegas to rock out The New Joint at the Hard Rock during the opening weekend with special guests Atreyu & Rev Theory on Saturday, April 18.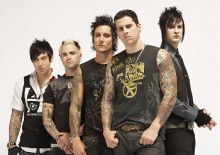 During the grand opening weekend they will also rock the same stage as The Killers on April 17 and Paul McCartney on April 19.

The MonteLago Village at Lake Las Vegas will kick off the 2009 Vino di Lago monthly fundraising wine tastings on Saturday, April 11 from 7 to 10 p.m. Tickets are $25. Additional wine tasting events will be May 16, June 20, July 18, Aug. 15, Sept. 12 and Oct. 10. Afternoon wine tastings from 2 p.m. to 5 p.m. will be held on Nov. 21 and Dec. 19.

The Scintas, a comedy musical family act that recently closed at the Hilton, will be bring their signature act to the Suncoast Showroom in North Las Vegas, April 17-19.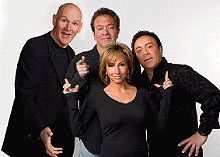 Raised in Buffalo, N.Y., brothers Joey and Frankie, sister Chrissi and "Irish Scinta" Peter O'Donnell, always deliver an entertaining show. Tickets are from $29.95, call 702-636-7075.

Village Hospitality, L.L.C. has purchased the award-winning, 349-room Ritz-Carlton resort at Lake Las Vegas located 17 miles from the Las Vegas Strip.

A tribute to Tony and Grammy Award winning Ruth Brown will be held at the Bootlegger restaurant on Las Vegas Blvd. on April 9 with local celebs such as Dennis Bono, Sonny Charles (of the Checkmates), Wendy Edmead of The Pointer Sisters, Earl Turner and Sonny Turner of The Platters performing. Charge will be a $5 donation.

Las Vegas Indoor Soccer is slated to host the USA Indoor Nationals from Thursday, April 16 to Sunday, April 19. More than 50 teams from across the nation will be competing in four adult divisions: Men's Open, Women's Open, Men's Over 30 and Co-ed. Las Vegas will be represented in each of these divisions with the Las Vegas Knight's playing in the Men's Open. The tournament runs from 9 a.m. to 5 p.m. daily at the Las Vegas Sports Park at 1400 N. Rampart Blvd., call 702-233-3600.

TAO Beach at The Venetian will open on April 18 with a celebrity grand opening. Sunset Sessions, featuring acclaimed DJs, will return at 5 p.m. on Sunday, April 19. The open-air nightclub will take place every Friday and Saturday night.

The Epicurean Charitable Foundation Las Vegas has joined forces with Lied Discovery Children's Museum downtown to create the permanent "It's Your Choice" nutrition exhibit to highlight the importance of developing healthy eating habits for a healthy life. The exhibit is on the second floor.

The Henderson Heritage Parade & Festival will take place on Saturday, April 18 from 10 a.m. - 7 p.m. The downtown Henderson event features a parade at 10 a.m. down Water Street with marching bands, special interest vehicles, youth groups and floats representing the theme, "Around the World." The festival starts at 11 a.m. with world cuisine, hours of live entertainment, craft and cooking demonstrations and a car show from noon to 5 p.m. Admission and parking is free.

The Missoula Children's Theatre will present an original production of the underwater fairytale "The Little Mermaid" on April 11 at the Henderson Convention Center, 200 S. Water Street, and April 18 at the Valley View Recreation Center, 500 Harris Street, at 3 p.m. and 7 p.m., both days. Tickets start at $5, call 702-267-2171.




CONTINUE ON TO...:


>THIS WEEK'S LAUGHLIN SEGMENT
>LAST WEEK'S LAS VEGAS SEGMENT
>VEGAS VIEW FULL ARCHIVES
>Return to "Heard Around Town"
>Return to Las Vegas Leisure Guide