'GIRL's NIGHT: THE MUSICAL' ADDS MORE SHOWS AT MGM
The popular off-Broadway production "Girl's Night: The Musical" that will make its Las Vegas debut at the Hollywood Theatre inside MGM Grand on May 6 was originally scheduled to play for one week. The "tell-it-like-it-is" production has already added 14 more performances to its limited engagement and will now play May 6-26.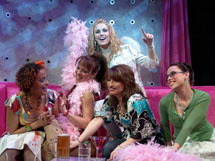 Column Continues Below Advertisement
CHEF RICK MOONEN REOPENS RM SEAFOOD AND COMPETES ON TV
Chef Rick Moonen has achieved an unprecedented culmination of culinary feats starting with the anticipated unveiling of Rick Moonen's rm seafood upstairs, the fine dining element of his two-story eponymous restaurant. That announcement was soon followed by a James Beard semi-finalist nomination for "Best Chef Southwest" and news that he will be avenging his untimely Season One elimination from Bravo's "Top Chef Masters" as a returning contestant on the second season of the highly rated show, premiering April 7. Chef Moonen will make his debut on the April 21 episode.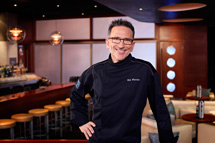 Chef Moonen has employed the expertise of Executive Chef Adam Sobel, whose enviable culinary experience includes working in the award-winning kitchens of Guy Savoy and Bradley Ogden, and Chef de Cuisine Gerald Chin, who made a name for himself in New York before joining Bradley Ogden's and Joël Robuchon's teams in Las Vegas. The three esteemed chefs have completely reinvented the menu but continue rm's commitment to using only sustainably caught seafood and a 630-bottle global wine selection based on its sourcing and environmental practices.
N9NE GROUP OPENS HIGH SOCIETY DAYCLUB AFFAIR AT NOVE ITALIANO
N9NEGroup will open an innovative dayclub affair known as High Society at Nove Italiano, on Sunday, April 11, at 1 p.m. The posh atmosphere will be filled with life's little luxuries in the middle of the afternoon.
Upon entering, Nove Italiano will envelope guests in a complete sensory experience ensconced in a sophisticated interior atmosphere. Resident DJs Zen Freeman and Mark Stylz will be spinning on the turntables in the room atop the Palm's sky-scraping 51st floor. Along with the city's view, there will be roaming musicians and a painter offering complimentary tableside guest portraits.
The buffet brunch is $30 per person. For information and reservations, visit novelasvegas.com or call 702-942-6800.
TAO BEACH TRANSFORMS FOR 2010 SEASON
TAO Beach at The Venetian is transporting visitors to an exotic Balinese escape for the 2010 season. Upgrades and enhancements mark the outdoor oasis' fourth year that opens on April 5, with five new exclusive cabanas, additional day beds and lush horticulture, including 40-foot tall bamboo trees highlighting the day-to-night venue.
TAO Beach nights began on March 27. The outdoor oasis serves as an extension of the famed nightclub every weekend with cabanas and tables for VIP bottle service. The open-air nightclub features four 14-foot fire columns and DJ music.
April 23 marks the return of Good Fridays at TAO Beach, while Sunset Sessions, featuring acclaimed DJs launches on Sunday, April 25. Cover charges will vary. To reserve a cabana or day bed, call 702-388-8588.
COMEDIAN STEVEN WRIGHT PERFORMS AT THE ORLEANS
Billed as the "Confucius of Comedy" by the "New York Post," Academy Award winner and Grammy nominee Steven Wright will bring his trademark wit, absurd one-liners and monotone voice to The Orleans Showroom, April 10 and 11. Tickets start from $29.95, call 702.365.7075.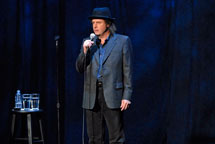 At age 23, he was a regular performer at Ding Ho's Comedy Club and Chinese Restaurant in Cambridge, Mass. Wright's first big break was on "The Tonight Show with Johnny Carson" with a rare back-to-back performance the next week. His new kind of comedy and lackluster voice caught the comedy world's attention and he was given two of his own HBO stand-up specials titled, "A Steven Wright Special" and "Wicker Chairs and Gravity."
His career expanded to include comedy albums, television specials, acting roles and writing for the silver screen. In 1985, Wright received a Grammy nomination for his debut album, "I Have a Pony," and one for its sequel, "I Still Have a Pony" 22 years later. In 1989, he received an Academy Award for Best Short Film for his satiric film, "The Appointments of Dennis Jennings," in which he co-starred and wrote.
THE DEAD WEATHER FORECAST AT THE PEARL AT THE PALMS
The Dead Weather will roll into town for a performance at The Pearl Concert Theater inside the Palms on Sunday, April 18 at 8 p.m. Tickets are $30, call 800-745-3000 or 702-942-6888.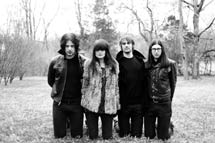 The "super group" was formed by White Stripes and The Raconteurs front man Jack White. It is a powerhouse of rock with The Kills' Alison Mosshart on vocals, Queens of the Stone Age guitarist Dean Fertita and The Raconteurs bassist Jack Lawrence rounding out the foursome.
In May, The Dead Weather will perform at the New Orleans Jazz & Heritage Festival.
AWARD WINNING KEITH URBAN BRINGS HIS ACT TO THE HARD ROCK
Three-time Grammy Award winner Keith Urban will bring his show to The Joint at Hard Rock on Friday, April 23. Urban is sure to perform most of his 11 No. 1 songs, including his two most recent, "Sweet Thing" and "Only You Can Love Me This Way," from his No. 1 CD "Defying Gravity." Tickets start at $99.50, call 800-745-3000.
Urban has been honored with five Academy of Country Music Awards and five Country Music Association Awards. In addition to winning an American Music Award for Favorite Country Male Artist, Urban has recently earned a Grammy for Best Male Country Vocal Performance for "Sweet Thing."
ROCK AND WORSHIP ROAD SHOW AT ORLEANS ARENA IS A FAMILY AFFAIR
The Orleans Arena will host the 2nd Annual Rock and Worship Road Show on Sunday, April 11 at 6 p.m. The diverse line up will include Grammy® nominee and multi-platinum band MercyMe, multiple GMA Dove award winner David Crowder Band and Christian dance group Family Force Five, as well as performances by Francesca Battistelli, Fee, Remedy Drive and Sidewalk Prophets. Tickets are $10 at the door. For information, call 702-284-7777.
Multiple award-winning group MercyMe will lead the Rock and Worship Road Show for the second year. Along with being a mainstay on the Contemporary Christian charts, the band has had crossover success with their latest album "All That Is Within Me," which debuted on the Billboard Top 200 Chart at No. 15.
The Rock and Worship Road Show is a music event designed for fans of all ages, especially families. In addition, the tour is dedicated to a bigger purpose: helping kids with juvenile diabetes via "Imagine A Cure."
TOP OF NEXT COLUMN
DENNIS MILLER BRINGS LAUGHS TO THE ORLEANS
Following multiple successful engagements in The Orleans Showroom in 2009, five-time Emmy Award winner Dennis Miller will return with his stand-up routine, April 16-18. Tickets start from $49.95, call 702-365-7075.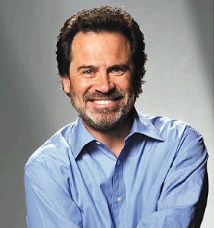 Miller keeps audiences laughing with his irreverent observations. He emerged on the national scene in as the "Weekend Update" correspondent on NBC's "Saturday Night Live." After leaving SNL in 1991, Miller moved to HBO, where he hosted the talk show "Dennis Miller Live" for nine seasons. Miller is also a regular on Fox News Channel's "Hannity" and "The O'Reilly Factor."
In addition, Miller made a name for himself as a film actor, author for his bestselling "rant" books, and called plays on ABC's "Monday Night Football" for two seasons.
QUICK CLIPS
The "2010 MISS USA Pageant" will air on Sunday, May 16 (7-9 p.m. ET) from Planet Hollywood in Las Vegas at the Theatre for the Performing Arts. The evening will be a "Trump" night as the live pageant will lead in to NBC's "The Celebrity Apprentice," which airs immediately following the telecast (9-11 p.m. ET).
Frank Sinatra Jr. and his 20-piece big band have added an extra performance on Friday, April 9 to their April 9-11 schedule at the Suncoast Showroom.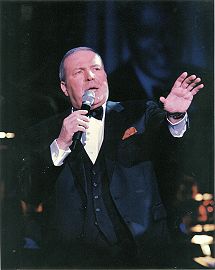 West Hollywood's award winning comedy trio the "QUEERS of COMEDY" are making their Las Vegas debut at the Onyx Theatre on Friday, May 28 and 29 at 8 p.m. The 96-seat Onyx Theatre is located inside The Rack Las Vegas at Commercial Center.
Paris Las Vegas has introduced La Vogue Bridal and Bachelorette Boutique – a titillating new retail destination. The cozy boutique is divided in two distinct complementary sections. La Vogue is bridal boudoir on one side and bold bachelorette boutique on the other.
The Bullring, Las Vegas Motor Speedway's NASCAR-sanctioned 3/8-mile asphalt oval, is issuing a casting call for "ushertainers" and musical talent for its Saturday-night events during the 2010 season. The winner will be decided on May 22 and receive a paid position as a season-long Bullring Ushertainer. To enter, upload a video of your character to YouTube and e-mail the link to thebullring@lvms.com with your name, telephone number and brief bio by May 7.
Vegas PBS will host a planned giving seminar titled "A Date with Your Estate," at the World Market Center on Friday, April 9, from 1 to 3 p.m. All attendees will be offered a free tour of World Market Center following the seminar. The event is open to the public and refreshments will be served. Parking is free. To attend, contact Kelly McCarthy at 702-799-1010, ext. 5319, by April 7.
SAMMY SHORE COMMITS FIVE SHOWS AT EASTSIDE CANNERY
"Sammy Shore's Barking Mad Comedy Jam" will stage a series of performances at Marilyn's Lounge inside the Eastside Cannery. The five comedy shows, which will run April through June, start on Saturday, April 24. Standup comedian Sammy Shore will perform with two rotating guest comedians, the first pair will be Pete Barbutti and Ron Shock. Tickets are $15, call 702-856-5470. The regularly scheduled band will begin after the comedy show at approximately 10 p.m.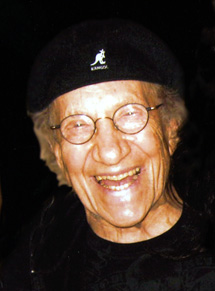 JOHNNY RIVERS HEADLINES AT THE CANNERY
Johnny Rivers will perform all of his greatest hits in concert at The Club inside the Cannery in North Las Vegas on Saturday, April 10 at 8 p.m. Best known for his smooth and soulful voice, Rivers has sold more than 30 million records and scored nine Top 10 hits and 17 Top 40 singles. Tickets are $9.95, $19.95, $29.95 and $59.95, call 702-507-5757.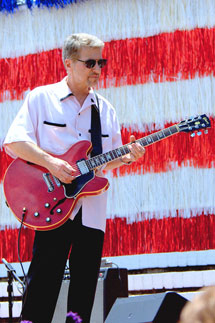 Rivers achieved his biggest hit and a No. 1 record with the single "Poor Side of Town," and followed up with the title theme song from the television show "Secret Agent Man." Continuing his success, Rivers released the cover songs "Baby I Need Your Lovin'" and "The Tracks of My Tears," both hitting the Top 10 on the charts. During this time, Rivers started his own record company and won a Grammy award for producing the song "Up, Up and Away" for pop group The 5th Dimension.
CANNERY FEATURES THE OUTLAWS
Southern rock band The Outlaws will perform their hits "Green Grass and High Tides" and "There Goes Another Love Song" among other favorites at The Club inside the Cannery on Friday, April 16 at 8 p.m. Tickets are $14.95, call 702-507-5757.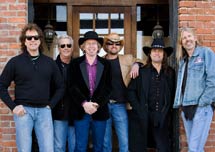 Formed during the early 1970s, The Outlaws were among the first acts signed to Arista Records under Clive Davis and their debut album, "Outlaws," produced two of their most well known songs. The group achieved their highest chart success with the 1980 cover of "(Ghost) Riders in the Sky" from the "Ghost Riders" album.
CITY OF LAS VEGAS OPENS TWO NEW EXHIBITIONS IN APRIL
Two new free exhibitions will open in April at city of Las Vegas galleries. The first, "Double Vision: Two Unique Insights in Fabric and Thread," is an exhibit of quilted landscapes by Patricia Gould and Jean McLaughlin Cowie that opens on Friday, April 9, at the Reed Whipple Cultural Center, 821 Las Vegas Blvd. North, and runs through June 12. The second, "Cornerstones of Diversity," is a photographic exhibit that will open on Friday, April 30, in the Bridge Gallery on the second floor of City Hall, 400 Stewart Ave. and run through July 9.
Column Continues Below Advertisement
CONTINUE ON TO...:
>THIS WEEK'S LAUGHLIN NEWS
>LAST WEEK'S LAS VEGAS NEWS
>VEGAS VIEWS FULL NEWS ARCHIVES
>Return to "Heard Around Town"
>Return to Las Vegas Leisure Guide