HARRAH's GOES COUNTRY WITH DWIGHT YOAKAM


Country singer and actor Dwight Yoakam will headline the Rio Vista Outdoor Amphitheater at Harrah's on April 16. Tickets for his 8 p.m. show are $25 to $60.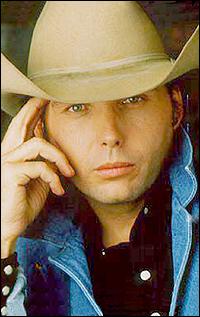 In California, Yoakam released the six-song EP "Guitars, Cadillacs, Etc., Etc." in 1984 on the independent Oak label, and then hit the road with such artists as Los Lobos and Violent Femmes. Warner Brothers signed him to its newly revived Reprise Record label in 1985.
Yoakam appeared on the big screen for the first time in the Nicolas Cage / Dennis Hopper film "Red Rock West" in 1993, and that same year he released what is considered his masterpiece album "This Time." In 1996, he co-starred in Billy Bob Thornton's film "Sling Blade." While filming "The Newton Boys" in 1998, he wrote all the tracks for his album, "A Long Way Home."
AQUARIUS' BATTLE OF THE BANDS
The Aquarius is inviting bands to enter the Official Laughlin River Run Battle of the Bands. The three-day, one of a kind "battle" will go down Thursday, April 28 through Saturday, April 30, during the largest motorcycle event on the west coast. The prize money at stake is $30,000 with the top band taking home $10,000. The winning check will be presented by Miss Laughlin River Run 2011.
The 12 bands chosen to compete in the Official Laughlin River Run Battle of the Bands will perform on the Aquarius Outdoor Amphitheater where top name entertainers have performed. Tickets start at $10.
Each band will perform a 20-minute set in Thursday or Friday's qualifying rounds. The top six bands, three from each night, will advance to the finals on Saturday where the top six bands will battle for the $10,000 first place prize and the title of the Official Band of the Laughlin River Run 2011.
BURNS & POE BRING THEIR ACT TO THE RIVERSIDE
Country Thunder's duo Burns & Poe, the perfectly balanced singing songwriting team of Keith Burns and Michelle Poe, will split the lead vocal chores at the Riverside, April 19-24. Tickets are $32.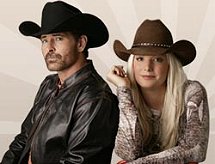 Burns was a founder and vocal mainstay of the group Trick Pony. Poe has been the accomplished and eye-catching bass player and harmony singer for the likes of Dierks Bentley and Hank Williams Jr. Producer James Stroud brought the two together, and there was an instant connection. Not only did the two singers blend together musically, they also discovered profound songwriting chemistry and pen most of their songs.
An established writer, Burns has had songs recorded by Joe Diffie, Hootie & The Blowfish, Sammy Kershaw, Anita Cochran and, of course, Trick Pony.
ERIC BURDON & THE ANIMALS HEADLINE THE EDGEWATER
Eric Burdon & The Animals will headline the new Edgewater Event Center on Friday, April 29 at 9 p.m. Tickets start at $15.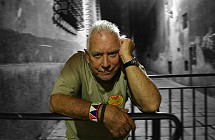 Burdon's rock music career includes: being the driving force of the San Francisco psychedelic rock scene; fronting WAR - the biggest funk band of the 1970s; cutting an LP with jazz-blues great Jimmy Witherspoon; reuniting his original band, The Animals, for a series of projects and worldwide tours; forming new groups of Animals; and releasing his second autobiography, which was translated in several languages. In addition, Burdon has had many movie parts.
'CAF's RED, WHITE AND LOUD' TOUR VISITS AQUARIUS
The CAF's (Commemorative Air Force) Red, White and Loud starring Aaron Tippin & the B-29 FIFI" will visit the Aquarius Outdoor Amphitheater on Saturday, April 9 at 7 p.m. Tickets are $25 and $35.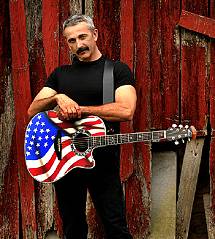 The "CAF's Red, White & Loud Tour" celebrates America's freedom through song and the roaring radial engines of one of the world's most famous warbirds. At each tour stop, the CAF's B-29 FIFI arrives with country star Aaron Tippin aboard.
The CAF's B-29 FIFI will be available for guided tours and the public will also have an opportunity to purchase a ride in the Boeing B-29 Superfortress for the first time in history. Rides can be purchased in advance by visiting www.cafb29b24.org.
EDGEWATER STICKS WITH LAUGH MAKERS
The Edgewater sticks with "Comedy on the Edge" in the showroom every Friday, Saturday and Sunday at 7 p.m. Each show features two stand-up comedians. Upcoming acts are: April 8-10—Darryl Rhoades and Adam Norwest; April 15-17—Carlos Oscar and Danny Keaton; April 22-24—Russ Rivas and Debbie Lockhart. Tickets are $10 at the Edgewater Casino Cage or the door.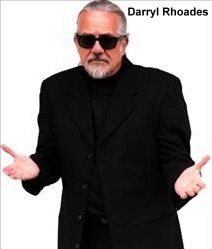 Darryl Rhoades is a comedian and musician. In 1994, he released his sixth LP, "The Lean Years 1950-1994." The album received even more airplay with his infamous "U Suck Beer" commercials that have become his trademark in his standup. Most recently, Rhoades played drums in the Santa Fe scenes in the 2009 academy winning movie, "Crazy Heart."
TOP OF NEXT COLUMN
RIVER PALMS FEATURES TRIBUTE ACTS
The lineup of tribute acts performing at the 2700 Club at the River Palms on Saturdays for the month of April are: Bella Donna tribute to Stevie Nicks & Fleetwood Mac - April 9: Dust N Bones tribute to Guns N Roses – April 16; Freebird tribute to Lynyrd Skynyrd - April 23: and Rad Co - tribute to Bad Company on April 30. Tickets for all these shows are $10.
MARTINA MCBRIDE HEADLINES RIVERSIDE AMPHITHEATER
Country music singer Martina McBride will headline at the Riverside Amphitheater on Friday, April 8 at 8:30 p.m. Tickets are $45, $55 and $70.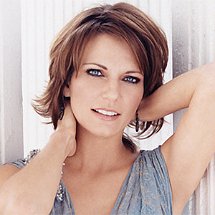 McBride became interested in country music through her father's local band, The Schiffters, which she joined playing keyboard and singing. She moved with her husband, who found sound crew work with Garth Brooks, to Nashville in 1990. Brooks offered her a chance to be his opening act if she could land a recording contract. She signed with RCA and began touring and made her debut album in 1992. Her song "independence Day," about domestic abuse won her Video of the Year by the Country Music Association in 1994.
QUICK CLIPS
The Australian Bee Gees will do their tribute show at the Riverside April 5-10 at 7 p.m. Tickets are $25. Connie Stevens is booked there April 12-17 and tickets are $34.
The Uptown Motown Stage Show & Dance will take place on April 8 at 8 p.m. in the Avi Grand Ballroom. The show will feature the music of In-A-Fect.
On Saturday, April 9, the Kiwanis Demolition Derby - annual fundraiser crash-fest will be held at the Avi's Outdoor Special Event Arena. The gates will open at 11 a.m. and the event will begin at 1 p.m. Tickets are $10 for adults, $5 for ages 7-15, and free for ages 6 and under.
The Free Style Motocross Games will be held at the Laughlin Event Park on Saturday, April 9 with the games at 1:30 p.m. Stunt dirt bike riders will be performing all manner of daring rides and there will be truck pulls and lawn mower races. Tickets are $10 for adults and $5 for children under 12; call 1-877-840-0457.
The "Gambler Classic River Run" will take place in the North Parking Lot at the Tropicana April 7-9. The annual car show will feature '55-'57 Chevys, Corvettes and trucks; a Show 'n' Shine; a Friday night sock hop; and music. For information, visit gamblerclassicriverrun.com or tropicanax.com.
The Legends Over the Colorado Fly-In will take place on April 9 and 10 at the Laughlin Event Park. This event features: vintage aircraft including the only operational B-29 "Super Fortress" in the world ("FIFA"); A TBM Avenger, T-6 Texan; Supermarine Spitfire and more; viewing planes; taking a plane ride; meeting pilots; the American Heroes Museum exhibit; food, and souvenir vendors. The Saturday-Sunday event is from 9 a.m. to 4 p.m. Tickets are $10 in advance, $12 day of show, $5 for ages 5-12, and free for children under 5; either visit the Bullhead Area Chamber of Commerce or visit lotcflyin.org.
The Hot Rods & Harleys River Cruizers Spring Run will be held on the beach at the Avi, April 14-17. This event includes a Show 'n' Shine, classic cars, muscle cars, motorcycles, music, food, a contest, drawings, poker walk, and more. Hours are Thursday-Saturday 9 a.m.-dusk and Sunday 8 a.m.-noon. Admission is free. For car entry or more information, visit rivercruizers.com.
The Laughlin Xtreme Bulls, a PRCA event featuring the top bull riders in the world in an "all-bulls rodeo" will happen April 16-17 at 1 p.m. at the Laughlin Event Park. General admission is $25 and $10 for ages 11 and under; call 1-877-840-0457 or see rodeolaughlin.com for tickets and further information.
The "Blues & Brews Festival" will be held at the Center Circle Event Area in the Colorado Belle's parking lot, April 22-24. This annual event will feature blues music by Michael Burks, Preston Shannon, Chris Hiatt & Cold Shot and John Earl's Boogieman Band, BBQ and other food, beverages at booths and vendors. Admission is free with food and beverages sold separately.
The Laughlin River Run is coming up April 27-May 1. The annual motorcycle run with have more than 50,000 riders coming to town. This event features vendors, shows, special events, Wednesday through Sunday.
Fortunate Son - tribute to CCR – Creedence Clearwater Revival will take place at The Pavilion Theater at the Tropicana on Thursday, April 28. For nearly two decades, Fortunate Son's lead singer Stan Adams has been performing an awesome tribute to CCR. Headlining across America and Canada, Fortunate Son has opened for major acts including Randy Bachman of B.T.O., The Outlaws, Jimmy Van Zant and recently with Charlie Daniels, Southern Rock Allstars, Buddy Miles, and .38 Special
Cheech & Chong will headline the Rio Vista Outdoor Amphitheater at Harrah's on April 29 at 9 p.m. Tickets range from $35 to $70.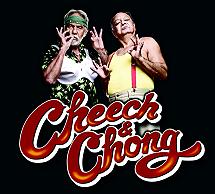 The Bluzmen – Tribute to the Blues Brothers will headline the Avi Grand Ballroom on Saturday, April 30 at 8 and 9:30 p.m. Shows are free.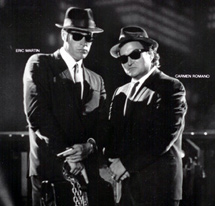 Cinco de Mayo will be celebrated on the Riverwalk between the Colorado Bell and Edgewater on May 5 from 4 to 8 p.m. There will be a strolling mariachi band and Mexican food items for sale at food booths.

The Riverside BrewBQ - a Kansas City BBQ Society (KCBS) sanctioned cook-off will be held in the Riverside's South Parking Lot, May 13 and 14. This event will feature all kinds of BBQ, micro breweries from around country with their brews, food/craft vendors, and live music. Hours on Friday are 1 – 8 p.m. and Saturday noon to 6 p.m. Cost is $8 for "People's Choice plate; $20 to sample all the beers; $30 for the VIP tent; and $50 for both days.

Tom & Sharon's Ballroom, Dance Party at the Riverside is scheduled on April 9 and May 7 from 1:30 – 4 p.m. Admission is free. For more information about parties or dance classes, call 928-754-2097.


CONTINUE ON TO...:


>THIS WEEK'S LAS VEGAS NEWS
>LAST WEEK'S LAUGHLIN NEWS
>VEGAS VIEW FULL ARCHIVES
>Return to "Heard Around Town"
>Return to Las Vegas Leisure Guide