TONY BENNETT WILL HEADLINE HARRAH's AMPHITHEATER

Legendary Tony Bennett may have "left his heart in San Francisco," but he'll be headlining at the Rio Vista Outdoor Amphitheater at Harrah's on Friday, May 4, with his daughter Antonia Bennett as special guest. Tickets range from $41 to $76.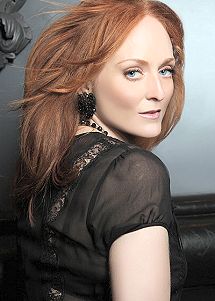 Bennett's career has had three successful distinctive phases. In the early '50s, he scored a series of hits that made him one of the most popular recording artists of the time. In the early '60s, he mounted a comeback as more of an adult-album seller. And from the mid-'80s on, he achieved renewed popularity with generations of listeners who hadn't been born when he emerged on the music scene. By the start of the 21st century, Bennett seemed like the last of a breed, but he remains as popular as ever.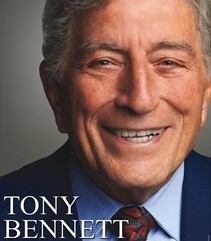 RIVERSIDE STARS RANDY TRAVIS
Randy Travis will headline the Riverside's Amphitheater on Saturday, April 7, at 8:30 p.m. This country singer has sold more than 25 million records, earned countless awards, and been a member of the cast of the Grand Ole Opry since 1986. Tickets start at $35, call 800-227-3849 Ext. 616.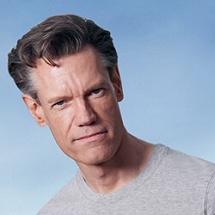 CHARO VISITS THE AQUARIUS
Multi-talented Charo will perform at the Aquarius Pavilion on Saturday, April 7. Since the 70s, Charo, the musician, singer, comedienne, stage and screen performer, has been an integral proponent of contemporary Latin music. Many in America know her trademark saying "cuchi-cuchi" and brush off the fact that she studied guitar under the world-famous master Flamenco guitar, Andrés Segovia, and has twice been voted Best Classical Flamenco Guitarist in the World by "Guitar Player Magazine." Tickets are $20 and $30 for her 8 p.m. performances.
What few know about Charo is that in 1985 along with her husband, Swedish businessman, Kjell Rasten, they relocated their family to Hawaii in order to raise their 6-year old son in a normal life manner. Charo chose to close her eyes to good offers in show business because family was her first priority.
ENGELBERT HUMPERDINCK VISITS THE EDGEWATER
Engelbert Humperdinck will headline the Edgewater's E Center on Saturday, April 21. This four-time Grammy nominated and Golden Globe Entertainer of the Year has sold more than 150 million records and been an international headliner for the past 40-plus years. Tickets range from 25-$75 for his 8 p.m. show.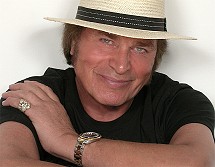 Humperdinck has generated 63 gold and 24 platinum records and received a star on the Hollywood Walk of Fame. Hardly one to slow down, he has been successfully striking a new chord with a younger generation. Humperdinck has appeared on several MTV programs, including two appearances on "MTV Beach House," "Chilling with the Weaze" and "Oddville."
COMEDY TALENT ARE CENTER STAGE AT THE EDGEWATER
Two new stand-up comedians headline the Edgewater's "Comedy on the Edge" in the Inferno Nightclub/Edgewater Showroom every Friday through Sunday at 7 p.m. Upcoming comedians on the roster include: April 6-Dwayne Gill and Greg Vravis; April 7-8-Jack Willhite and Tome McClain; April 13-15-Spencer Dobson and Jeremy Greenberg; and April 20-22-David Testroet and Ron Ferguson. Tickets are $10 at the Edgewater Casino Cage or the door.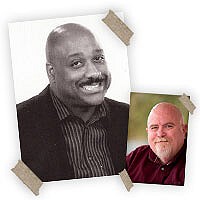 Dwayne Gill on April 6 will cover topics ranging from current events, men and women relationships to the crazy situations he encountered as a police officer. He's been featured on "America's Dumbest Criminals" and was the 2006 Winner of the "World's Funniest Cop Competition." His opening act will be Greg Vravis.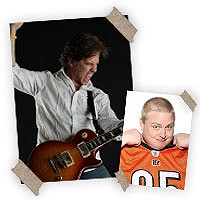 Fast paced and unpredictable Jack Willhite and Tom McClain will take over on April 7 and 8. Willhite delivers a tour-de-force of more than 30 dead-on Rock, Blues & Country music impersonations.
RIVERSIDE PAYS TRIBUTE TO PRINCE AND ROCK 'n' ROLL ARTISTS
The No. 1 Prince tribute show "Purple Reign" will appear at Don's Celebrity Theatre at the Riverside April 17-19. On Nov. 17, 2008, the group became the first ever tribute/impersonator act to appear as the musical guest on "Late Show with David Letterman." Purple Reign seamlessly re-creates the blistering performances and raw energy of Prince in his prime. Tickets are $32.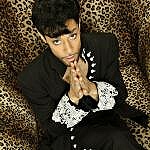 From April 10-15, the "Winter Dance party" will pay tribute to Buddy Holly, Richie Valens and The Big Bopper at 8 p.m. Tickets are $32.
TOP OF NEXT COLUMN
COLORADO BELLE HOSTS 14TH ANNUAL BLUES AND BREWS
The 14th Annual Blues and Brews at the Colorado Belle will be three days of food and beer sold separately paired with free live blues entertainment, April 6-8. Featured blues bands in Center Circle in the resort's front parking lot will include Guitar Shorty, the reigning "King of Beale Street" Preston Shannon, Chris Hiatt & Cold Shot, and John Earl and the Boogieman Band. Hours will be 2 p.m. to midnight on Friday and Saturday and noon to 8 p.m. on Sunday.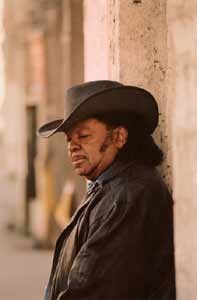 Guitar Shorty aka David Kearney was working as a musician at night in high school. One evening when he went to work the marquis read, "The Walter Johnson Band featuring Guitar Shorty." He's gone by that name ever since. After high school at age 16, he joined Ray Charles and his band for a year. Later in New Orleans, Shorty fronted his own group at the legendary Dew Drop Inn, where he played with such greats as T Bone Walker, Big Joe Turner and Little Richard and went on to make several albums.
LAUGHLIN PROMOTES CAR AND MOTORCYCLE HAPPENINGS
The "13th Annual River Cruizers Hot Rods & Harleys" car and motorcycle show hosted by the Avi in the Area at the Beach Overlook will take place April 19-21. This event will feature a Show 'n' Shine of classic cars, muscle cars and motorcycles, a poker run, vendors and various other events. There will be live music from 5:30 – 8:30 p.m. on Friday and Saturday with Garlin Hackney providing live music. Event hours are 9 a.m. – dusk, Thursday-Saturday, and from 8 a.m. – noon on Sunday. Admission is free.
During this same time, the 17th Annual Gambler's Classic all-corvette car show will set up in the Riverside's South Parking Lot, April 20-22. There will be approximately 300 Corvettes on display along with activities including a dinner show for participants, poker run, vendors and awards. Open to the public, the main car display will be on Saturday from 9:30 a.m.-12:30 p.m. For information, visit http://www.corvettesofbakersfield.org.
LAUGHLIN RIVER RUN TAKES OVER THE TOWN
Engines will soon be revving up for the "30th Anniversary of the Laughlin River Run" April 25-29. The annual motorcycle event running Wednesday through Sunday takes over the whole town and features lots of vendors, events, shows, rides and day and night activities. For information, visit http://www.laughlinriverrun.com/.
Ted Nugent will return to the Edgewater E Center April 27 during the Laughlin River Run for another 8 p.m. concert. Nugent's classics from his five-decade career include "Cat Scratch Fever," "Stranglehold," "Spirit of the Wild" and "Free-For-All." Tickets are $45 and $75.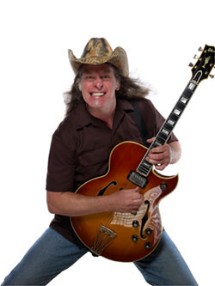 On April 28, Ray Manzarek and Robby Krieger of The Doors will appear in the Edgewater's E Center Saturday, April 28. Formed in 1965, the little known band out of Venice, Calif., took the music world by storm in 1967 when "Light My Fire" shot to the top of the charts. This year, the band with vocalist Dave Brock on board will embark on a series of dates celebrating the 40th anniversary of the Doors' final album, "LA Woman." Tickets are $45 and $75.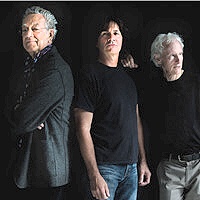 During this time, "Bikefest" will be held at Harley Davidson Community Park (Bullhead Community Park), April 25-29, in Bullhead City, Ariz. There will be a wide variety of day and evening events: "Battle of the Bands;" Harley demo rides; classic car show; performances by the motorcycle Victor McLaglen Drill Team; a beer garden; live entertainment; tattoo contest; poker run; vendors; and a Harley Davidson motorcycle giveaway.
At the Avi, April 26-29, there will be "Thunder on the River 2012" with a variety of events in the parking lot including music and vendors related to motorcycles. The free bikers market will be from 9 a.m. to dusk.
LAUGHLIN PROMOTES SPECIAL EVENTS
There will be a sit-down dinner show in the Avi Ballroom on April 13.
"Oh, What A Night!" will take place from 6-9 p.m. and pay tribute to "Jersey Boys" and Frankie Valli and The Four Seasons with a special appearance by comedy impressionist Tony D'Andrea, who has opened four years for Tom Jones and two years for Ray Charles. Dinner and show are $15 with beverages not included.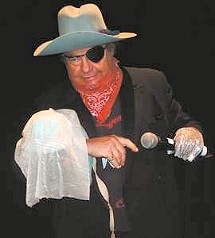 Strength will prevail when the AAU National and World Drug Free Powerlifting Championships return to Laughlin at the E Center at the Edgewater/Colorado Belle, April 14-15. There will be more than 200 of the world's top drug free powerlifters, Feats of Strength, ABA Bodybuilding events, and ABA/INBA Bikini Divas competition for $500 cash prize. The competition will be held starting at 9 a.m. both days. A spectator pass is $10.
The mighty KISS tribute band Mini Kiss featuring four people with a form of dwarfism dressed like the famous band will perform at the Tropicana in The Pavilion Theater on April 27 and 28 at 8 p.m. Their outrageous show debuted in 1996 with lip-synching and blow-up guitars and continues today touring and making television appearance including a Dr. Pepper Cherry TV commercial sharing the stage with their full-sized counter parts.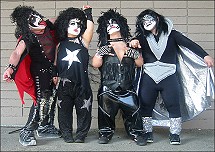 A Karaoke Seniors USA Contest will be held Aug. 26-29 in the Starview Room at the Riverside. The combination variety show and karaoke contest will have a $1,000 first place prize for male and female in the following categories: Oldies/Rock and Country/Blues. To participate, you must be an amateur and at least 50 years. To register, visit karaokeseniorsusacontest.com or call 702-535-4985.

CONTINUE ON TO...:

>THIS WEEK'S LAS VEGAS NEWS
>LAST WEEK'S LAUGHLIN NEWS
>VEGAS VIEW FULL ARCHIVES
>Return to "Heard Around Town"
>Return to Las Vegas Leisure Guide