BRAD GARRETT's NEW COMEDY CLUB OPENS AT MGM
Brad Garrett, famous for his part on "Everybody Loves Raymond," has opened his new 275-seat comedy club at the MGM Grand where he will perform nine shows each month that will have a higher ticket price with him as the headliner. Like at the Tropicana where he previously had a comedy club, he will still turn up some nights and surprise patrons by seating them or by opening the show. Garrett financed the build out of his new space downstairs from the main lobby at the MGM in the Starlane Mall to be renamed MGM Underground.
Garrett will be seen in the Steve Carell/Jim Carrey comedy film "Burt Wonderstone" about magic shot in Las Vegas and has a pilot TV show waiting for pickup.
Column Continues Below Advertisement
LAUGH FACTORY WILL FEATURE MAGICIAN MURRAY SAWCHUCK
The Laugh Factory at the Tropicana is introducing magic to its comedy mix with the addition of a resident show, "Laugh Factory Presents: Murray 'Celebrity Magician'" starring Murray SawChuck, who comes direct from "America's Got Talent" and History Channel's "Pawn Stars." The show will debut April 30 for a limited engagement with 7 p.m. shows nightly before the regular comic lineups at 8:30 and 10:30 p.m.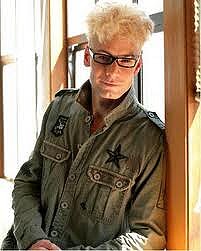 Murray is recognizable with his spiky blonde hair and black Armani glasses. In the intimate venue, his show will feature two signature illusions performed on a 360-degree platform located in the middle of the audience. He will also have his comical sidekick and guest act "Lefty" aka Douglas Leferovich throughout the show. Tickets start at $29.
COMMONWEALTH TO OPEN AT FREMONT EAST
The Fremont East entertainment district downtown will have another new outlet called Commonwealth. The 6,000-square-foot, two-story venue on the southwest corner of Fremont and Sixth streets, next to Le Thai, will tentatively open this summer. The atmosphere is reported to be a mixture of English country home, distressed Boston pub, and urban rooftop garden. The former retail space will be transformed with a design that retains exposed original brick and wood beams, incorporates leather and wood seating, and features a long main bar dominating downstairs. Two stairwells will lead up to a rooftop deck festooned with lights, a DJ booth and a second bar.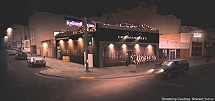 1-800-REGISTRY FOR WEDDINGS COMES TO LAS VEGAS
1-800-Registry, a leading online wedding registry service that assists brides and grooms with their wedding and honeymoon planning while earning Reward Dollars toward travel has opened in Las Vegas, the wedding capitol of the world where nearly 90,000 weddings were performed last year in Clark County. Among the first area vendors are the Siegel Groups Rumor, The Resort on Mount Charleston and Artisan hotels. The registry offers free live concierge service, Bride-Certified™ vendors, and the only money-back Wedding Assurance™ Guarantee.
GABRIEL IGLESIAS AND BLT FEATURE 'FLUFFY' MENU
Gabriel Iglesias, who will be headlining at The Mirage, April 6 and 7, as part of the "Aces of Comedy" series, incorporates the six levels of fatness in his routine. For the whole week, BLT Burger at the resort will introduce the "Fluffy" Burger and specialty menu. The comedian will be at the restaurant Thursday, April 5, from 1 – 3 p.m. to meet and greet with guests and fans. The first 50 guests who order a burger off the "Fluffy Menu," fat fries and Fluffy's Cake Shake will receive a DVD and t-shirt.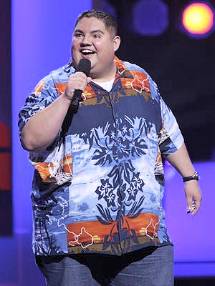 LOUIE ANDERSON LAUNCHES NEW SHOW AT PALACE STATION
Following nearly two successful years of "Louie LOL" at Palace Station, Louie Anderson will kick off the next chapter of his comedy career with his new show "Big Baby Boomer." Based off his recent comedy special on CMT and featuring all-new, autobiographical material on his life, he'll kick off his new show on Wednesday, April 18. Anderson performs Wednesday through Saturday at 7 p.m. Tickets begin at $59.95.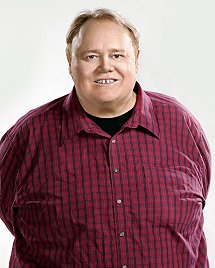 TITANIC EXHIBIT RECOGNIZES 100 YEARS SINCE SHIP SET SAIL
There will be a candlelit vigil at the "Titanic: The Artifact Exhibition" on the Atrium Level of the Luxor to remember the day the RMS Titanic set sail on Tuesday, April 10, 1912. There will be speakers including Alex Klingelhofer, Vice President of Collections for Premier Exhibitions and RMS Titanic, Inc., and Tom Goldsmith, descendant of Titanic survivor Frank John William Goldsmith, his grandfather who was 9 years old, and 185 fourth and fifth graders from Griffith Elementary School with candles for the memorial. The public is free to attend. The recently opened exhibition in Orlando, Titanic The Experience, will also be holding a vigil.
LARRY THE GABLE GUY PERFORMS AT CANNERY
Stand-up comedian and actor Larry The Cable Guy, known for his humorous perspective on American life and his signature phrase, "Git-R-Done," will appear at the Cannery on Saturday, April 21. His opening act will be comedian Reno Collier. Tickets range from $54.95 to $79.95.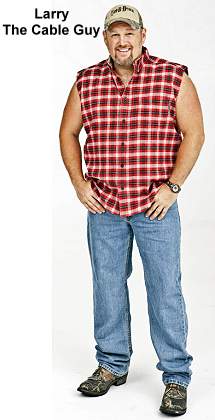 Currently, Larry is host of "Only in America with Larry the Cable Guy" on the History Channel, which is now filming its second season. Each week, Larry visits sites around the country revealing bits of real history and immersing him in new and different lifestyles, jobs and hobbies. Tickets range from $54.95 to $79.95.
SILVERTON HOSTS PURE ALOHA FESTIVAL
The Silverton and Vizzun Entertainment will present the 11th Annual Pure Aloha Festival, April 19 to 22, outside in the resort's parking lot. The two-fold event features a Hawaiian festival and comedy/concert series. Hours are 4 – 11 p.m. on Thursday and Friday, and all day opening at 11 a.m. on Saturday and Sunday.
The event will feature more than 100 island craft and merchandise booths, authentic food vendors, amusement rides and entertainment by local halau performances and bands. General admission is $7 at the event gate and $5 for seniors, military and children 5-10 years of age. Concert tickets include festival entry.
On Friday, April 20, the 8 p.m. show will star Augie T featuring music by Mahi. Tickets are $20 in advance or $25 day of show. On April 21 in the Veil Pavilion, the 6 p.m. show will highlight Katchafire, Rebel Souljahz and Haleamano. Tickets are $35 in advance or $40 day of show.
THE GOOD LOVELIES PERFORM AT FIFTH STREET SCHOOL
The Canadian all-girl Good Lovelies band will perform at the Historic Fifth Street School auditorium downtown on April 21 at 8 p.m. Each member of the trio plays guitar, bass and percussion, and sings. Some members also play banjo, mandolin, and keyboards. The group joined forces in 2006 and have released four albums. Tickets are $10 in advance and $15 on event day, call 702-229-3515.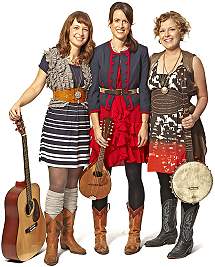 TOP OF NEXT COLUMN
ABOUT TOWN NEW CLIPS
ROK Vegas nightclub at New York-New York will close on April 1 to make room for a live performance venue to open in the early spring.
The Stirling Club at Turnberry Place will close May 18.
All three ticketed shows at Hooters Hotel in the showroom adjacent to the casino have closed so the hotel can convert the space into an open lounge. The Prince tribute band Purple Reign will open this week downtown at The D (formerly Fitzgeralds). Also closed are Angela Stabile's "Raack N Roll" and "Men of X," which played upstairs in a separate show space.
The Riviera is now rolling out the red carpet for canines with the launch of a new dog-friendly program.
The "Vegas Magic Theatre" that opened at the Gold Coast last December is taking a break. Meanwhile, the space will be a conventional lounge.
Big Al's Comedy Club at the Orleans is now being booked in-house dropping admission to $20 with a drink included, and changing the lineup weekly instead of monthly.
Starting April 5, The Minus5 Ice Bar at Monte Carlo will hold a Masters Golf Tournament promotion with golf-themed drink specials such as The Birdie, The Fairway, and The Arnold Palmer during the four-day 18-hole playoff celebration.
As of April 4, tickets for "Frankie Moreno Live at Stratosphere" with his live 10-piece band will be $39.99 and half price for hotel guests.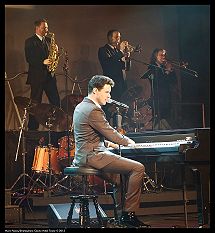 "Sandy Hackett's Rat Pack Show" is back at LVH – Las Vegas Hotel with nightly, Tuesday through Sunday, performances at 8:15 p.m. through April 29. On May 1, the show will run three nights a week Thursday, Friday and Tuesday.
This year's day-long Heritage Parade & Festival in Henderson on Saturday, April 21, will debut its newest attraction, the Children's Parade of Nations, a cultural fashion show, courtesy of the International Food & Folklife Association that is seeking entries, visit HendersonLive.com. The Heritage Parade & Festival will be the 59th birthday celebration for the City of Henderson and include a classic car show.
Cabo Wabo Cantina inside Miracle Mile Shops at Planet Hollywood will host UFC viewing parties throughout April and May.
The Silverton will use social media during the entire month of April to help the non-profit Opportunity Village. For every person who "likes" the Silverton Facebook Page, the property will donate $1 per "like" up to $2,500.
The Justin Timberlake Shriners Hospitals for Children Open team will be a part of the annual tapping celebration at Gordon Biersch Brewery Restaurant in Boca Park on Wednesday, April 4.
For the 11th year, Rio headliners Penn & Teller will be the grand marshals for the Aid for AIDS of Nevada AIDS Walk on April 15.
BODIES…The Exhibition at Luxor, in partnership with Medical Reserve Corps, will offer free blood pressure screenings for anyone who purchases a ticket to the exhibition Sunday, April 15, from 11 a.m. to 4 p.m.
SOME DINING NEWS
Public House, an American gastropub in The Grand Canal Shoppes at The Venetian, will celebrate National Beer Day on April 7 with a complementary beer toast at 5 p.m. and also a three-course prix fixe menu and beer pairing as well as the introduction of the new "Pub Club" from April 2 through 7.
The club includes a beer passport for guests to complete 50 selections of beer stemming from 24 on tap, one cask and 25 bottles or cans. To join there is a first-time only $5 membership fee in addition to the price of the first qualifying pub club beer purchased. Patrons who purchase prix-fixe menu will automatically be entered into the program with the opportunity to complete three beers from the passport. Graduates of the Pub Club receive a Public House T-shirt and a $50 gift card to the restaurant.
For the sixth year in a row and since its opening, Restaurant Guy Savoy at Caesars Palace was selected as one of the "Top 40 Restaurants in the U.S." by acclaimed dining website Gayot.com. In addition to the "Top 40" recognition, the Michelin-starred chef's only restaurant in the United States also took home honors for "Top 10 Las Vegas Food Rating Restaurants," "Top 10 Las Vegas Wine List Restaurants" and "Top 10 Las Vegas Special Occasion Restaurants."
GAYOT.com, the professional resource on dining, hotels, travel and lifestyle, is proclaiming Central Michel Richard at Caesars Palace one of the Top 10 New Restaurants in the U.S. for 2012 in its annual restaurant Issue. In addition to this, GAYOT.com is also naming Central amongst the "Hot 10 Las Vegas Restaurants," as well as "Top 10 24-Hour Restaurants in Las Vegas."

Gayot will also host Michel's first master series dinner for Vegas Uncork'd by Bon Appétit at Central on Thursday, May 12. Cost for the five-course meal is $135.
OpenTable, a leading provider of free, real-time online restaurant reservations for diners and reservation and guest management solutions for restaurants, is announcing the 2012 Diner'' Choice Award winners for Top 100 Hot Spot Restaurants in the United States. These awards reflect the combined opinions of nearly five million reviews submitted by verified OpenTable diners for more than 12,000 restaurants in all 50 states and the District of Columbia.
The Las Vegas eateries that made the list include: Jaleo and STK at The Cosmopolitan, Lavo at The Palazzo, N9NE Steakhouse at The Palms, SUSHISAMBA strip, and Tao Restaurant and Nightclub in the Grand Canal Shoppes at The Venetian.
Comme Ça at The Cosmopolitan will host a four-course Joseph Phelps Wine Dinner on Thursday, May 3, with special guest of honor, William Phelps, son of famed vineyard and winery owner, Joseph Phelps. The dinner will include a pairing of seven revered wine selections. Cost is $195; call Comme Ça at 702-698-7910.
Border Grill at Mandalay Bay will hold an exclusive Clasé Azul tequila five-course dinner on Thursday, April 19. Cost is $150 and $85 with a VIIP Club discount, call 702-632-7403.
Here's an Easter twist, mix Mexican culture and Vegas flair with an authentic Mariachi Brunch for Easter Sunday at Tacos and Tequila (T&T) in the Luxor on April 8 from 11 a.m. to 3 p.m.
NEW WAY TO DIAMOND HUNT AT BLONDIES
Blondies Sports Bar & Grill inside Miracle Mile Shops at Planet Hollywood is offering a chance to win a diamond through April 30. All patrons ordering $15 cocktails off a special Diamond Menu get to choose a diamond out of a glass containing five real half karat diamonds amongst 5,000 impersonators. Blondies will send the stone to Designs by Zulema, where the jeweler will determine its authenticity. If the diamond is real, Designs by Zulema will set the diamond free of charge for the winner.
CLUB TIDBITS
The 2011 Playmate of the Year and Bettie Page spokes model Claire Sinclair will celebrate her 21st birthday on Saturday, May 26, at Crazy Horse III and Posh Boutique Nightclub where they will roll out the red carpet.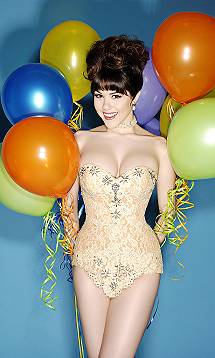 Actress-model Shayne Lamas and daughter of Lorenzo Lama is now adding skincare developer as she celebrates the launch of her first line, Lamas Organics, at Chateau Nightclub & Gardens on Friday, April 20.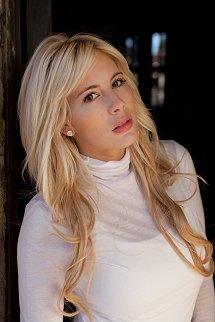 Tabú Ultra Lounge at MGM Grand o will welcome former adult entertainment star Jenna Jameson when she celebrates her 38th birthday on Saturday, April 7.
Seven of the Strip's hottest dayclubs will compete in the first "Lord of the Pools" industry event at Chateau Nightclub & Gardens at Paris on Tuesday, April 10. Each dayclub will send a golden boy host to represent their day life pool for a chance to win more than $5,000 in cash and prizes. The pool host that brings the biggest group of sun-kissed females to the industry night will win $4,000 and second place $1,000.
MARQUEE NIGHTCLUB HOLDS AFAN AIDS WALK AFTER PARTY
The Marquee Nightclub & Dayclub at The Cosmopolitan will hold the Official AFAN AIDS Walk After Party on Monday, April 16, and offer the 8,500 plus participants a one-hour open bar from 10 to 11 p.m. The event will be a "Red Party" with Marquee providing free admission for anyone with an official AIDS Walk completion sticker from the previous day or anyone wearing red and also donating $5 to AFAN for every guest dressed in red.
Marquee will award the individual with the highest personal fundraising total from this year's AIDS Walk with a VIP table service experience for them and up to seven guests valid through Dec. 26.
Column Continues Below Advertisement
CONTINUE ON TO...:

>THIS WEEK'S LAUGHLIN NEWS
>LAST WEEK'S LAS VEGAS NEWS
>VEGAS VIEWS FULL NEWS ARCHIVES
>Return to "Heard Around Town"
>Return to Las Vegas Leisure Guide