WHEN WAITING, BEVERAGE BUTLER SERVES DRINKS IN PALMS' LOBBY!

Whenever the check-in wait time at the Palms exceeds five minutes, the new Beverage Butler service serves a selection of cocktails from a shiny bar cart conveniently located in the hotel's lobby. Guests checking in at the front desk are offered a vodka, rum or whiskey cocktail for $5, but when the wait is longer than five minutes, the cocktail is on the house. The Beverage Butler cocktail service is offered during prime check-in hours.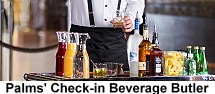 DEAN Z CHANNELS YOUNG ELVIS IN 'LEGENDS IN CONCERT'
Dean Z, the reigning world champion 2013 winner of the Ultimate Elvis Tribute Artist Contest operated by and under the auspices of Elvis Presley Enterprises, has joined the "Legends in Concert" production at the Flamingo through April 12. Dean Z's Las Vegas arrival is direct from the recent annual edition of the national tour of "Elvis Lives," where he wowed tens of thousands of fans in cities coast-to-coast.
Dean Z beat more than 500 competitors from preliminary events all over the world for the title and performed a version of "Jailhouse Rock" that beat 29 other artists in the finals. As the winner, he won $20,000 and more fans.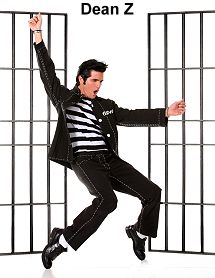 Dean Z has dedicated his entire life to honoring the legacy of Elvis. When he was 3, the documentary "This Is Elvis" was being broadcast on television and he cleared the coffee table, jumped on top of it and started recreating Presley's every move. Dean Z became an accomplished musician during his youth and took off for Las Vegas, at age 17. Throughout the next 12 years, he performed in Vegas, and paid tribute to "The Memphis Flash" in Japan, Australia, Norway, Denmark, England, Canada and the United States.
In 2008, Dean Z, his 22-year-old guitarist brother Daniel, standup bass player Rob Edwards and crew produced a musical documentary and CD album filmed and recorded at the legendary Sun Studio in Memphis, Tenn.
Column Continues Below Advertisement
GALLERIA MALL IN HENDERSON PLANS $24 MILLION EXPANSION
The enclosed Galleria at Sunset mall in Henderson is breaking ground on a $24.1 million expansion that will include six new restaurants, a new entrance, valet, an outdoor plaza and even a new mall logo. The 30,000-square-foot expansion is the second phase of a renovation at the 18-year-old shopping center.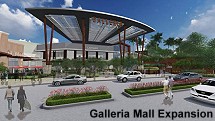 Restaurants scheduled to open in spring 2015 will include newcomers Bravo! and Larsen's, as well as the Sugar Factory, which is opening its third Las Vegas Valley location and first one off the Strip. Several new restaurants will have patio seating and more eateries will be announced later. Currently, the mall has two full-service and 11 fast-food restaurants.
Construction will be suspended in November so that it does not interfere with holiday shopping and will pick up again in the new year. The $7 million first phase of the project is virtually finished and includes improvements to the food court, center court, guest services center and restrooms and the addition of free Wi-Fi and the Sunset Express, a trackless train ride for kids.
HUMAN NATURE WILL CELEBRATE 1,000TH PERFORMANCE
Smokey Robinson and the Australian members of Human Nature will celebrate the 1,000th performance of their hit Las Vegas show at The Sands Showroom in The Venetian Las Vegas® on April 10 at 7 p.m. Mentor, good friend, and show presenter Smokey Robinson will make a special appearance and perform with Human Nature.
Calling Las Vegas home since 2009, the multi-platinum selling group Human Nature came to the performing mecca as the No. 1 vocal group in Australia and quickly became a favorite act. The foursome has been performing together as a group for more than 24 years.
'TOURNAMENT OF KINGS' AT EXCALIBUR HAS FIRST FEMALE HORSE RIDER
"Tournament of Kings," the long-running King Arthur-themed dinner show at Excalibur, has added Iranda Dyer, its first female horse rider to the cast. She performs in the show on Friday, Sunday and Monday taking Nobilissimo, an Andalusian horse, through a performance of dressage, which is a routine in which horse and rider make precise movements as one harmonious team. Dyer brings two decades of experience with horses to the production. When she isn't performing, Dyer works as a sports massage therapist for horses at three Las Vegas equine centers.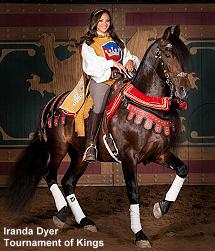 NEW SLS HOTEL WILL INCLUDE NIGHTLIFE CONCEPT CALLED 'LIFE'
Life, an original nightlife concept is set to debut at the new SLS Las Vegas Hotel & Casino opening Labor Day Weekend 2014. Life will introduce a 20,000-square-foot experience featuring a rooftop pool. SLS Las Vegas is the first Las Vegas hotel by sbe and will have notable brands including a reinvention of the popular L.A. nightspot, The Sayers Club, and restaurants including The Bazaar by José Andrés, Katsuya, Cleo, 800 Degrees, Umami Burger and The Griddle Café, with more to be announced.
'FRANKIE SCINTA' DEBUTS REVAMPED SHOW AT THE D
Vegas' First Family of Entertainment, The Scintas, will introduce a brand new take on their original act with "Frankie Scinta," beginning Saturday, April 5 in the D's showroom. The revamped residency show will have an expanded schedule featuring more of Frankie Scinta alongside his brother Joe Scinta, Peter O'Donnell and Janien Valentine without compromising The Scintas' undeniable group chemistry, comedic antics and musical performances. Frankie Scinta's love of music began at an early age. By age 4, the Buffalo, N.Y., native had learned to play the guitar and soon after mastered the piano, banjo, mandolin, drums and bass.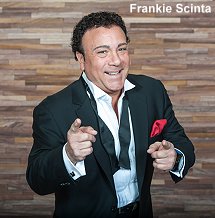 'MAMMA MIA!' OPENS AT NEW TROPICANA MAY 8
After a nationwide search, the full cast has been announced for the Las Vegas production of "MAMMA MIA!" that will open at the New Tropicana May 8 in the newly transformed Tropicana Theater. The talented cast features "MAMMA MIA!" alumni, including all three Dynamos as well as several Las Vegas locals.
The Las Vegas cast will be led by Christine Sherrill as Donna Sheridan, Kimbre Lancaster as Sophie Sheridan, Mary Callanan as Rosie, Alison Ewing as Tanya, Trey Ellett as Harry Bright, Steve Judkins as Bill Austin, Sean Allan Krill as Sam Carmichael and Jordan Bondurant as Sky.
PUBLIC CAN MEET FORMER COPA GIRLS AT MORELLI HOUSE
The Sands Copa Connection Program Series will host "Meet the Copa Girls at the Morelli House" on Saturday, April 5 from 1-4 pm. at the Junior League's historic Morelli House, 861 E. Bridger Ave. There will be nine former Copa Girls, the glamorous women who were the symbols of the Sands Resort in the 1950s and 1960s, in attendance. The event is free and open to the public.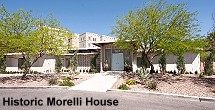 The entertainment and exhibition series will spotlight the legendary Sands Copa Room. Following events will be held at three different locations on May 9, Sept. 20 and Oct. 25.
RED BULL BASE JUMPERS LEAP FROM EIFFEL TOWER EXPERIENCE
The Eiffel Tower Experience at Paris paid tribute to the 125th anniversary of the original Eiffel Tower in Paris, France, with two Red Bull base jumpers leaping from the top of the 541-foot tower and landing safely in the front drive next to the replica Arc de Triomphe.
While the original Eiffel Tower was constructed on March 31, 1889, the half-scale replica at Paris Las Vegas opened in 1999, and has since welcomed more than 10 million visitors. In celebration of the Parisian landmark's historic milestone, the Eiffel Tower Experience will host a series of ongoing events throughout the year.
SURREALIST ARTIST GEOFFREY GERSTEN VISITS ART ENCOUNTER™
American surrealist artist Geoffrey Gersten will make a return meet-and-greet visit to Art encounter™, the exclusive art gallery in The Forum Shops at Caesars, Friday-Sunday April 4-6 from 3-6 p.m. each day.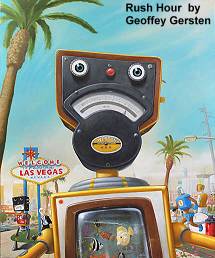 Gersten is a self-taught surrealist artist based out of Tempe, Ariz. He started painting when he was 21 years old and paints his works using oil paints mixed with natural resin. His artwork is quirky featuring humanoid machines resembling images of robots from the 1930s, 1940s, and 1950s.
TOP OF NEXT COLUMN
MAGICIAN MURRAY SAWCHUCK IS BACK AT TROPICANA
Funny magic man Murray SawChuck will return to the Laugh Factory, which has been his home for the past two years, at the New Tropicana Monday, March 31 for a special limited engagement. SawChuck has appeared on more than a dozen reality shows. He dazzled the judges and 22 million people as a finalist on "America's Got Talent," and currently appears as a magic expert on the History Channel's No. 1 rated series, "Pawn Stars." You can see him in the near future on CW's, "Masters of Illusion, " National Geographic's, "Brain Games," and ABC's "WipeOut."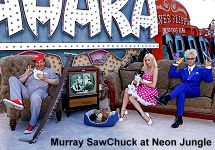 SawChuck performs with a very character driven cast in his show featuring Lefty, his bumbling stage technician that turns into his "guest act," and Chloe, his beautiful assistant, whom he cuts in half and makes disappear nightly. Tickets for the 4 p.m. show range from $34.95 and $44.95.
SCHOOLBOY Q ADDS SECOND SHOW AT HARD ROCK LIVE
Hip hop artist Schoolboy Q will perform a second show at 11:30 p.m. at Hard Rock Live on Friday, April 4, with fellow Top Dawg artist Isaiah Rashad, Vince Staples, and hip hop duo Audio Push because the 8:30 p.m. show sold out. Schoolboy Q is touring in support of his recently released album, "Oxymoron," which debuted at No. 1 on the Billboard 200 chart. Tickets are $25 in advance and $30 day of show.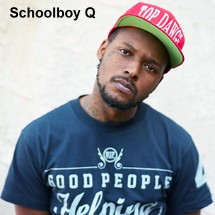 SHELBY AMERICAN, INC. MOVES MUSEUM CLOSER TO THE STRIP
Shelby American, Inc. has moved its museum with famous cars from the Las Vegas Motor Speedway to 6405 Ensworth Steet, which is closer to the Strip. Hours for the Heritage Center and retail are Monday through Saturday 8 a.m.-6 p.m. and Sunday 10 a.m.-4 p.m. Free guided tours are Monday through Friday at 10:30 a.m. and 1:30 p.m. and Saturday at 10:30 a.m.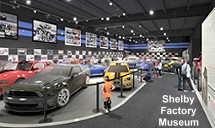 DOWNTOWN DINING SAVINGS FOR SMITH CENTER SUNDAYS IN APRIL
Every Sunday in April, Triple George Grill, Stewart + Ogden, Red Mansion and The Commissary restaurants downtown will offer customers dining before or after a Smith Center performance 50 percent off their meal (excluding alcohol). To take advantage of the dining savings, customers only need to show their ticket stub or proof of ticket purchase.
The Downtown Grand will also offers customers complimentary shuttle service to and from The Smith Center, which is coinciding with the world premiere of William Shakespeare's "The Tempest, an adaptation of Shakespeare's final play adapted and directed by Teller, of Penn and Teller, and award-winning playwright and director Aaron Posner. To learn more; visit: www.downtowngrand.com.
COMEDY SHOWS UP AT SOUTH POINT
In celebration of a dirty year of endless comedy, South Point's "Dirty at 12:30" comedy show will put on a special All-Star Comedy Show in the South Point Showroom on Friday, April 11. Gabe Lopez and Ralphie May will gather Vegas' top comedians for an uncensored comedy show as they battle for the Dirty at 12:30 "All-Star" title. Tickets are available for $5.
Ralphie May and Gabe Lopez present the "The Dirty at 12:30" inside the South Point Grandview every Friday night throughout April from 12:30 to 2 a.m. This event is free and open to the public.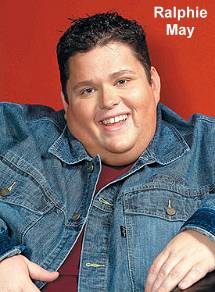 Comedian and actor Chris D'Elia most commonly recognized for his appearances on "Late Night with Jimmy Fallon" and Comedy Central, will appear in the Showroom at South Point, May 2-4 at 7:30 p.m. This comedian is into pure physical humor. Tickets are available for $20.
HENDERSON UNVEILS ONLINE VOTING CAMPAIGN AT HERITAGE PARADE
Henderson will launch an online voting campaign during the Henderson Heritage Parade on Saturday, April 26 at 10 a.m. in the Water Street District. The public is invited to vote from 9 a.m.-noon at www.HendersonLive.com for their favorite parade entry that will be awarded $500 in prize money. The city is accepting applications for the Henderson Heritage Parade and there is no cost to participate.
The parade is one portion of the day's festivities. The Henderson Heritage Parade & Festival celebrates the Henderson's anniversary. Following the parade will be the International Food & Folklife Festival from 11 a.m.-7 p.m. at the Henderson Events Plaza, and the car show from noon-6 p.m. Admission is complimentary.
ABOUT TOWN TIDBITS
The Academy of Country Music and Dick Clark Productions announced that the ACM new artist of the year nominees Brett Eldredge, Justin Moore, and Kip Moore will perform via live remote from the fourth annual ACM Fan Jam during the 49th annual awards on April 6. The ACM Fan Jam, the fans-only, live concert event, will take place at the Mandalay Bay Events Center during and after the broadcast.
Bellagio's Epicurean Epicenter Series, the resort's renowned culinary program, will host its first wine pairing dinner of 2014 at Le Cirque on Saturday, April 5 at 6:30 p.m. The four-course menu will be created by Le Cirque Executive Chef Paul Lee and paired with wines of Guigal Winery. The epicurean experience costs $250; call 866-406-7117.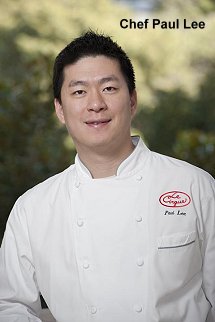 Photographer Barry Sweet's new gallery show "China Past and Present" with 39 photos on canvas is set to open at the Windmill Library Art Gallery, 7060 W. Windmill, on April 24 and run through June 29. With China being a major figure in the world, the exhibit includes panda bears, the Great Wall of China, the Terra Cotta Army, Beijing and Shanghai.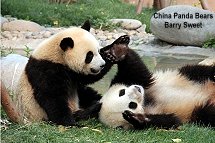 Mantecore, the white tiger who appeared in thousands of performances with Siegfried & Roy during the duo's record-setting run at The Mirage, passed away after a short illness on March 19. He was 17.
Pools are starting to open again in Las Vegas for the summer season. The Strip's adults-only daytime experience Venus Pool Club within Garden of the Gods Pool Oasis at Caesars Palace returns for another season Friday, April 11.
Wicked Vicky Tavern adjacent to the casino floor at the Riviera has introduced an expanded new menu that includes a wider variety of appetizers, sandwiches, salads and desserts plus Burger in a Bowl and Turkey Rueben Wrap.
'CELEBRATING LIFE!' IS FINE ARTS COMPETITION FOR NEVADANS 50+
The Las Vegas Arts Commission and the city of Las Vegas sponsor the "Celebrating Life!" annual fine arts original works competition for residents age 50 or better from several counties in Nevada. There is no fee to enter. A public reception and awards ceremony will be held for the 14th annual juried event on Friday, May 23, from 6 to 7:30 p.m. at the Charleston Heights Arts Center where the exhibit will be displayed through July 12. Entries will be accepted between 11 a.m. and 3 p.m. April 22-23. There are cash awards for first through third place in each of six art media categories. For information, call 702-229-1012.
'THE CENTER' CELEBRATES ONE YEAR IN FORBUSS BUILDING
On Saturday April 12, The Gay and Lesbian Community Center of Southern Nevada (The Center) will celebrate one year in the Robert L. Forbuss building Downtown on Maryland Parkway with an open house from 10 a.m. to 3 p.m. Called HOMECOMING, the celebration will feature an expo showcasing The Center's ongoing programs and be free and open to the public.
UPCOMING CHARITY EVENTS
The College of Southern Nevada (CSN) Foundation will recognize exceptional community leaders and partners including Mayors Oscar and Carolyn Goodman and the So. Nevada Franchised New Car & Truck Dealers Assoc. at its 8th annual Legacy of Achievement Gala on Saturday, April 12, at the Rio. The Legacy Gala is a major fundraiser to support student scholarships and programs at CSN, which has a student enrollment of approximately 37,000 students each semester. Gala tickets are $550, call 702-651-7341.
Henry's Place Foundation, a nonprofit organization formed in 2006 to honor Las Vegas Metro Sergeant Henry Prendes who gave his life protecting his hometown community, will host the 8th Annual Henry Prendes Charity Golf Classic at 9 a.m. Saturday, April 26 at Las Vegas Paiute Golf Resort. Registration is $225 with proceed going towards construction on the 14-acre camp facility in Cedar City, Utah, being developed for the Las Vegas Valley's at-risk youth.
Column Continues Below Advertisement
CONTINUE ON TO...:
THIS WEEK'S >LAUGHLIN NEWS
LAST WEEK'S >LAS VEGAS NEWS
>VEGAS VIEW FULL NEWS ARCHIVES
Return to >"Heard Around Town"
Return to >Las Vegas Leisure Guide