<!A-- Left Column -->

The band Western Underground will headline at Don's Celebrity Theatre at the Riverside, April 9-13. Tickets are $20, call 800-227-3849.
After 16 years as the driving, rodeo rock 'n' roll sound behind legendary Chris LeDoux, Western Underground has hit the road to create their own identity, and to pay tribute to their longtime boss, mentor and friend.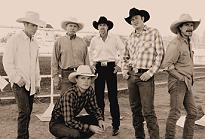 "We wanted to do mostly Dad's songs for the first year or so," said Ned LeDoux, one of two drummers with the band, "but still give the audience a taste of our own music too."
Country singer Dustin Evans was invited into the band to cover the majority of the vocal work, bringing with him some great songs, an incredible voice, and a charismatic stage presence all his own. Keyboard player Bobby Jensen and guitarist Mark Sissel have been with the band since its inception, along with longtime drummer KW Turnbow and bassist Lyle Evans, together create the powerful sound of Western Underground.
The River Palms Comedy Room will feature Barry Diamond, Quinn Dahl and Rick D'Elica, April 1-5. Tickets are$14.95 and $19.95. Shows are at 8 p.m., Tuesday through Saturday.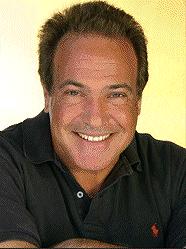 Diamond is a multi-talented actor, singer and stand-up comedian who was born and raised in the Bronx, N.Y. He has appeared in many popular television shows and movies. In the last few years, he has appeared in Curb Your Enthusiasm on HBO, Friends, Seinfield, Politically Incorrect, The Naked Truth and Robert Townsend's Partners in Crime series on HBO and Fox Television. Movies he has appeared in include Bachelor Party with Tom Hanks, House Party 1 and 2 and National Lampoon's Class Reunion and National Lampoon Goes to the Movies.
To celebrate the fifth anniversary of Riverside Casino West, the Riverside Resort will double the jackpot of the first 20 Royal Flushes hit. Royal Flush promotion requires a King of Clubs Players' Club card and maximum coin bet. The first 20 Royal Flushes pay double on 25-cent, 50-cent and $1 machines in Riverside Casino West only.
In addition, stop by the Riverside Casino West on April 1 for free cake and champagne from 1 to 5 p.m.
Another Riverside promotion for the month of April will be Safeway Gift Cards. King of Clubs Players' Club members will be able to earn a $5 Safeway Gift Card for every 500 Points earned at a single rate. The gift cards may be used toward any purchase of gasoline, groceries, gifts and more at any Safeway affiliated stores.

TOP OF NEXT COLUMN
The "Dodge Xtreme Bulls Ride Hard Tour" will feature 40 of the PRCA's top-ranked bull riders competing on April 12 and 13 for $50,000 in prize money plus points toward earning a spot in the National Finals Rodeo in Las Vegas in December. The event will take place at the Laughlin Events Park. For tickets, call 800-308-2253.
Country star Aaron Tippin will be center stage at the Tropicana Express on April 12. Tickets are $25 and $35 for his 8 p.m. show.
Tippin competed on the TNN's You Can Be A Star TV talent contest in 1985, landed a songwriter's contract and moved to Music City in 1986. He performed his first Nashville nightclub show in 1990, which earned him a recording contract with RCA records. Hits for RCA led to concert dates with such superstars as Brooks & Dunn, Reba McEntire and Hank Williams Jr. Tippin became one of the most memorable country personalities of the 90s earning five Gold Records and one Platinum while with RCA between 1990-1997.
The first event in April at the Special Events Arena north of the Avi Casino is the Monster Truck Spectacular on Saturday, April 5. The show will begin at 7:30 p.m. Tickets in advance are $17 and $20 the day of the show for adults and $12 and $15 for children 3-12.
Also on April 5 and 6 at the area near Lagoon Park and Beach will be the ICS Chili Cook-Offs. The sanctioned red and green chili cook-offs; salsa contest and Ti-State Regional on Saturday and the Avi Regions will be on Sunday with green chili tasting at 1 p.m. and red chili tasting at 3 p.m. each day. There will be music by DoubleXXCross plus arts and crafts booths from 11 a.m. to 5 p.m. For information, call 661-714-6234.
Later in the month will be the River Cruizers Spring Car Show, April 17-20. There will be a wide variety of classic cars, street rods, etc., a "show 'n' Shine," contests, food, music and a poker run from 9 a.m. to dusk. Awards will be on Sunday from 9 a.m. to noon. There will be live entertainment on Friday and Saturday from 4 to 8 p.m. Admission is free to view the cars.
At the end of the month, the Race Your Ride Motorcycle Drag Races will take place April 25-26 at the Aha Macav Parkway at the Avi. There will be professionally timed drag races, stock, modified after market, metric and V-Twin metric races from 10 a.m. until dusk. Cost is $5, which includes entrance to spectator area and entry into first race, food and drink booths and vendors.
The Aquarius will host a performance with Creedence Clearwater Revisited on Sunday, April 13 at 8 p.m. in the Aquarius Outdoor Amphitheater. Tickets are $30 plus tax for general admission and $40 plus tax for premium seating. Upcoming performers include Foreigner on April 25 and 26; Trace Adkins on May 10; and The Pointer Sisters on May 17.
Stu Cook and Doug "Cosmo" Clifford, the Rock and Roll Hall of Fame rhythm section (bass and drums respectively) of Creedence Clearwater Revival launched Creedence Clearwater Revisited in 1995. The reaction to Creedence Clearwater Revisited's concerts has been astounding, and has been driven in part by a generation of kids who, as Cosmo says, "weren't even born when the music was out."
The "Gambler Classic River Run" will be held in the North Parking Lot at the Tropicana Express, April 3-5. The annual car show hosted by the Southern Nevada Classic Chevy Club will feature 1955-'57 Chevys and Corvettes. There will be a "Show 'n' Shine," sock hop throughout each day, Thursday-Saturday. It will be free to view the cars. For information to enter a car, call 800-203-8429.
There's an interesting walking tour of the Gold Road Mine located 2.5 miles north of Oatman, Ariz. The 45-minute tour is guided and includes a history of the mine as well as mining in general. Visitors can actually see gold as it appears in the rock within the mine. There's also a small restaurant and gift shop. Call for tour information, 928-768-1600
CONTINUE ON TO...:
>THIS WEEK'S LAS VEGAS NEWS
>LAST WEEK'S LAUGHLIN NEWS
>VEGAS VIEW FULL ARCHIVES
>Return to "Heard Around Town"
>Return to Las Vegas Leisure Guide