Entertainer Terry Fator, who gained national popularity when he won NBC-TV's America's Got Talent show and then began headlining at the Las Vegas Hilton with a contract through May 2008, has been extended through 2008 at the resort. Fator made the announcement while performing on The Oprah Winfrey Show.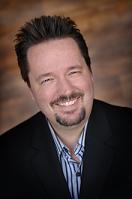 Fator has spent 32 years honing his skills as a ventriloquist, celebrity impressionist, comedian and singer, but his key decision to blend those skills with his incredible ability to mimic famous singers put him over the top. His first Las Vegas shows at the Las Vegas Hilton sold out in a matter of days.

Column Continues Below Advertisement


Fator's 2008 Hilton schedule is: April 23-25; May 16-18; June 8-10; July 4-6; Aug. 15-17; Sept. 15-17; Oct. 13-15; Nov. 15-18; and Dec. 21-22. Tickets are $49-$149, call 702-732-5755 or 800-222-5361.
To celebrate the magical rebirth of spring, the Bellagio Conservatory & Botanical Gardens has been transform into an enchanting floral landscape sprinkled with 16-foot-tall poppies in lively hues of red, yellow and orange. The new spring display captures the imaginative excitement of budding springtime activity. More than 35 species of butterflies gracefully flutter within a classic English greenhouse. Just steps away, giant floral umbrellas form a whimsical canopy over a kaleidoscopic garden of tulips and hyacinths. The picturesque garden also features a centerpiece of oversized watering cans inspired by the French gardens of Chaumont. The spring exhibit is free to the public and on display through May 11.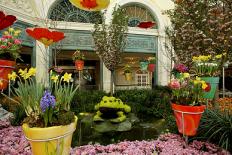 The Las Vegas County Commission has approved ELAD IDB Las Vegas LLC's Site Development Plan and Special Use Permit giving the company all necessary entitlements to begin moving forward with their plans on expanding The Plaza brand to the Las Vegas Strip.
The multi-billion dollar Plaza project when it is complete will be a mixed-use property with seven towers featuring an ultra-luxury hotel, private residences, retail outlets, a casino, destination restaurants, an entertainment venue and a convention complex. The completion of the design and the start of the excavation is set to begin no earlier than the end of 2008.
Drake Bell the star of Nickelodeon's Drake & Josh will be performing at the Henderson Pavilion on Saturday, April 19 at 7 p.m. Bell's performance is his first in Southern Nevada. Tickets range from $22 to $35, call 702-267-4TIX (4849).
Last year, Drake & Josh completed its fourth and final season leaving room for Bell, the 21-year-old actor / singer / guitarist, to pursue a musical career. Releasing his debut album Telegraph independently in 2005, the album features Found a Way, the theme song to Drake & Josh. Drake's sophomore album, It's Only Time, was released in 2006 by Universal Records and the teen heartthrob is working to complete his third album this year.
Bell has several current film projects including Superhero!, a comedy from the creators of Scary Movie, due for release now and another comedy movie called College that will be in theatres later this spring.
Comedian Mike Epps along with fellow comedian Lavell Crawford is set to perform inside The Pearl at the Palms on Friday, April 18, at 10:30 p.m. Tickets are $53 and $78, call 702-474-4000.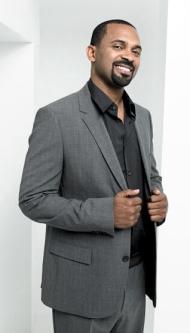 From a young age, Epps showed his comedic skills, being the class clown. In 1995, the world was introduced to Epps during the Def Comedy Jam tour and two subsequent HBO specials of the same name. He became a household name thanks to stints on Comedy Central and performances on the big screen in movies such as Roll Bounce, The Honeymooners and two of the Resident Evil series of movies. Epps, who currently hosts HBO's Def Comedy Jam, continues to act and successfully tour the country.
Funnyman Crawford was a finalist in season five of NBC's Last Comic Standing. He has appeared on Comedy Central's Premium Blend and headlined Laffapalooza, America's longest-running annual urban comedy festival.
The annual Henderson Heritage Parade & Festival will take place on Saturday, April 19 in the Water Street District in Henderson from 8 a.m. to 8 p.m. The community-wide event, which allows residents to celebrate 55 years of Henderson's heritage, features a pancake breakfast, parade and the International Food & Folklife Festival. Additionally, classic cars of all years, makes and models will line Water Street from Basic Street to Atlantic Avenue from noon to 4 p.m. All events are free and open to the public. For information, call 702-267-2171 or visit www.HendersonLive.com.
Runners are encouraged to visit (redacted) before March 31 to register for the 2008 Zappos.com Las Vegas Marathon being held Dec. 7. Currently, registration is $85 for the full marathon and $75 for the half marathon. On April 1, fees for the 2008 Marathon will increase to $95 for the full marathon and $85 for the half marathon. Contrary to previous years, the 2008 Zappos.com Las Vegas Marathon is limiting the number of participants to 20,000 runners for the full and half marathon combined. For information and registration, visit www.lvmarathon.com or call 702-731-1052.
A free NHRA driver autograph session from 7-8 p.m. on Thursday, April 10, at the Palms, will kick off the annual NHRA SummitRacing.com Nationals at The Strip at Las Vegas Motor Speedway. Several show cars will be on display along with several fan-interactive attractions.
Rehearsals for the smash hit musical Jersey Boys, the story of Frankie Valli and The Four Seasons, are underway and preview performances will begin April 4 at The Palazzo. Ticket prices range from $65 to $135, with VIP Packages available, call 1-866-641-SHOW or 702-414-9000.
The Strip at Las Vegas Motor Speedway will host a special motorcycle bracket-racing event on Saturday, April 19, in memory of 2003 champion Jason Whitenack, who lost his life last October in a highway accident. The Jason Whitenack Motorcycle Shootout will run in conjunction with that evening's Jerry's Nugget Championship Drag Racing Series event.
Internationally-acclaimed Chef Roy Yamaguchi has added a special event on April 7 to his year-long 20th Anniversary Culinary Tour. Titled "Aloha Kitchen Challenge," the gourmet competition pairs three culinary students with top chefs for the chance to win a prestigious internship with a master Roy's chef.
The partnering chef teams will be asked to create an exceptional entr'e in the spirit of Roy's signature Hawaiian Fusionr Cuisine utilizing a secret ingredient. Guests will enjoy the one-of-a-kind experience of interacting with prominent chefs while indulging in the five-course meal, which will include two courses by Roy's chef partner Brandon Konishi, and one entr'e from each competing team. The dinner at Roy's in Summerlin begins at 6:30 p.m. and costs $85 per person, call 702-838-3620 for reservations.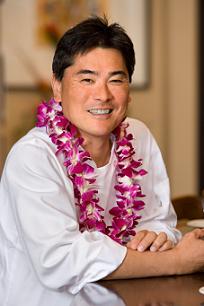 On April 8, Chef Roy will feature a specially prepared five-course dinner at his Flamingo location from 5 to 9:30 p.m. The seated dinner will be prepared by Chef Roy and local Chef Partner Percy Oani and the menu will be paired with fine wines. For information and reservations, call 702-691-2053.
The 18th annual Epicurean Affair, which allows partygoers to sample cuisine and cocktails from more than 100 bars and restaurants, will return for the third consecutive year to the Flamingo on Thursday, May 1, at 7:30 p.m. The event will be held in the resort's15-acre tropical oasis. Advance general admission tickets are $125 per person and $175 for VIP, call 702-733-3333.
After a successful first season, the Hard Rock will bring back Friday Night Live (FNL) beginning on May 2 at 8 p.m. The summer series will be lead off with a performance by the American alternative rock group, Puddle of Mudd. They have sold well over seven million copies since the debut of their album titled Come Clean in 2001. Their latest album Famous was released in late 2007. Tickets are on sale now, call 702-474-4000.
For season two, the Hard Rock has locked in the talent of Bree Delano, a female also known as DJ 88, who will serve as the resident DJ for the FNL series. Other name acts include: Reggae legend Eek-A-Mouse on May 9; seven-member band Dropkick Murphys on May 16; Grammy winning producer, singer, songwriter and multi-instrumentalist Stephen Marley on May 23; Ozomatli on May 30; reggae-rock group Pepper on June 20; Smash Mouth on June 27; Grammy winning reggae band Steel Pulse on July 4; multicultural rock and soul Pittsburgh sextet Rusted Root on July 11; eclectic musical group De La Soul on July 18; and Grammy-nominated and former prodigy guitarist Jonny Lang on Aug. 1.
On April 12 at 9 p.m., headliner Nick Thune, featured comic Brandon Muller and host Bryan Bruner will perform at a new comedy endeavor at The Canyon Club inside the Four Queens downtown. Fear and Laughing in Las Vegas will have bi-monthly shows featuring national headliners. Tickets are $15 for general admission, call 474.4000. Future shows will include ExtravaGANJA: A Medical Marijuana Event on Saturday, April 19.
The statue of Benny Bin ion downtown will be moved from its present spot at Casino Center Boulevard and Ogden Avenue to the South Point that is owned by Michael Gaughan, who is the son of downtown casino mogul Jackie Gaughan, a contemporary of Benny Binion. The statue features Binion, who ran Binion's Horseshoe from 1964 - 1998, on horseback. He was a Texan who moved to Las Vegas and opened the Horseshoe Club in 1951.
RIVA, the poolside restaurant by renowned celebrity chef Wolfgang Puck, has re-opened for breakfast and lunch for the spring and summer seasons for Venetian hotel guests.
Medici Café and Terrace, the award-winning signature restaurant of The Ritz-Carlton, Lake Las Vegas, will host a Quintessa Winemaker's Dinner on Thursday, April 3, at 6 p.m. Highlights of the evening will include a special appearance by Quintessa winemaker Charles Thomas as well as the first official public release of Quintessa 2005. Tickets for the five-course dinner are $180 per person, call 702-567-4600. A special upgraded ticket priced at $350 includes a bottle signed personally by the winemaker.
The Border Grill restaurant at Mandalay Bay has created and added 17 new menu items and several new cocktails.
The 2008 Midnight Mayhem Presented By MetroPCS Series, now in its seventh year, has resumed on specified Friday evenings at The Strip at Las Vegas Motor Speedway. Street-legal drag racing is from 9 p.m.-1a.m. and the event includes a car show, DJs and midway attractions. This racing program is open to any licensed driver with proof of insurance. Minors must present a signed parental consent form. Entry fee is $10 to race and $5 spectator admission. To learn more and check on event dates, call 702-632-8213.
Hawaiian Tropic Zone has kicked off a weekly bikini-model search party at 10 p.m. on Fridays. Every Friday, a group of Syrup Swimwear models vie for $1,500 in prizes and a chance to compete for the grand prize - $25,000 in cash and prizes and a contract to be featured in the Hawaiian Tropic Zone calendar. On Friday, July 4, the winners from each week will return to compete for the grand prize. Each week, Pink Vodka will provide select complimentary drinks from 10 p.m. to midnight for all ladies in attendance while DJ Que keeps the dance floor moving with hip hop and top 40 mash-up hits. Partygoers must be age 21 or over to attend.
UNLV Men's Head Basketball Coach Lon Kruger plus several of the nation's top basketball coaches and sports fans from all across the country will compete in the first-ever Coaches vs. Cancerr Las Vegas Golf Classic, May 13-14, benefiting the American Cancer Society and Nevada Cancer Institute.
The first day of the tournament will be held at TPC Summerlin, home of the PGA Tour in Las Vegas. A reception afterward will be held in the Palm's infamous Hardwood Suite with cocktails, hors d'oeuvres, silent auction and live entertainment in the 10,000-square-foot suite equipped with a basketball court and scoreboard.
The second day of play will be at Southern Highlands Golf Club with an awards luncheon following. To participate or attend the Palms reception, call 1-800-ACS-2345.
The seventh annual Jonathan Ogden Foundation Celebrity Golf Tournament for Charity presented by the Las Vegas Founders swings into Las Vegas, April 27 and 28. Baltimore Ravens perennial All-Pro Offensive Lineman, Jonathan Ogden will host the tournament. The event starts on Sunday, April 27 with cocktails, hors d'oeuvres, silent and live auctions and live entertainment at the Palms. On Monday, the golf tournament will be held at the SouthShore Golf Club and followed by a reception and an awards ceremony. To reserve a spot in the, call 702-242-3000.
CONTINUE ON TO...:
>THIS WEEK'S LAUGHLIN SEGMENT
>LAST WEEK'S LAS VEGAS SEGMENT
>VEGAS VIEW FULL ARCHIVES
>Return to "Heard Around Town"
>Return to Las Vegas Leisure Guide