EARL TURNER RETURNS TO HARRAH'S IN APRIL

Earl Turner will visit Harrah's Fiesta Showroom April 11 - 14. The popular Las Vegas performer is a consummate and dynamic entertainer delivering both self-penned works and the best hits of his contemporaries. Singing and dancing with disarming flair, Turner takes his guests through a broad range of music styles from classic Motown to a touch of country to a splash of contemporary pop and hip-hop hits. Tickets for his 8 p.m. shows are $18.95, $23.95 and $28.95, call 702-298-8510 or 800-447-8700.
Over the years, Turner has collected some fine accolades, including being named Las Vegas' "Best Male Vocal Performer" by the Las Vegas Review-Journal. In addition, Turner is continuously recognized as one of the "must see" performers on the Las Vegas entertainment circuit. In June 2007, Turner performed in the Clint Holmes' autobiographical musical, "Just Another Man" at the Judy Bayley Theater at the University of Nevada-Las Vegas
CONWAY TWITTY'S 'IT'S ONLY MAKE BELIEVE' STOPS AT THE RIVERSIDE
The show, "Conway Twitty, The Man, The Music, The Legend, The Musical," is more than a tribute show to the American music icon who passed away in 1993. The musical is Twitty's story told through the eyes and hearts of his children. It is a loving musical scrapbook of memories that is honest, touching, funny, heartbreaking and sincere going from humble beginnings to rock 'n' roll idol and all the way to country legend. Tickets for the 8 p.m. shows in Don's Celebrity Theater at the Riverside, April 14-19, are $28, call 702-298-2535 ext 616, or 800-227-3849, ext 616.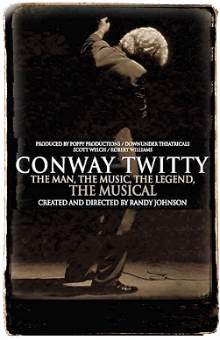 "Conway Twitty, The Man, The Music, The Legend, The Musical" is touring across the country making stops at venues of all sizes, including Performing Arts Centers, state fairs, and theaters. As a leading country performer, he had an all time record of 55 No. 1 hits.
DIERKS BENTLEY BRINGS COUNTRY MUSIC TO HARRAH'S
American country music artist Dierks Bentley will perform at Harrah's Outdoor Amphitheater on Saturday, April 4 at 8 p.m. Tickets are $45 reserved, $55 preferred, $65 premium, and $75 VIP, call 800-447-8700 or 702-298-8510.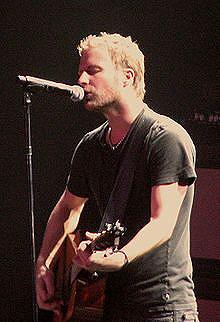 Dierks Bentley, born Nov. 20, 1975, in Phoenix, Ariz., was discovered and signed to Capitol Records in 2003. That year, he released his self-titled debut album. Both it and his 2005 "Modern Day Drifter" album were certified platinum in the United States. A third album in 2006, "Long Trip Alone," was certified gold. It was followed in mid-2008 by a greatest hits package. His fifth album, "Feel That Fire" was released in February 2009. Bentley has charted 12 singles on the country singles charts and six have reached No. 1.

TOP OF NEXT COLUMN
LAUGHLIN RIVER RUN ATTRACTS BIKERS IN APRIL
The 26th annual bike rally on the Colorado River, April 22-26, will attract more than 50,000 motorcycle enthusiasts. Considered a city-wide event, the annual gathering will highlight entertainment, a poker run, competitions and vendors galore. The Edgewater and Colorado Belle will feature acres of free live performances of red hot blues and rock bands, fantastic outdoor food and beverage options and vendors to shop.
Entertainment on tap at the Colorado Belle includes: Michael Burks (soulful Delta Blues); John Earl & the BoogieMan Band (Texas Blues, Classic Southern Rock and R&B); Brad Wilson (rockin' blues, rippin' guitar); and Michele Lundeen (Queen of Steam, roadhouse blues to soul & jazz). Colorado Belle will also feature a custom bike show on the River Walk. Edgewater will rock with Judge Jackson (classic rock & originals), Chris Hiatt & Cold Shot (tribute to Stevie Ray Vauhgn), and the Sam Morrison Band (tribute to Bob Seger), and also host the annual Bedroom Babes contest and Tattoo Contest.
RIVER PALMS GOES FOR COMEDY
Sammy's Comedy by the Shore provides ongoing laughs at the River Palms with rotating stand-up comedians and occasional visits from the main man himself Sammy Shore. The April 1-5 booking is Justin McClure and Kathleen Dunbar with Sammy Shore joining them on April 3 and 4. Tickets for the 8 p.m. shows are $15 and $25, call 800-835-7904.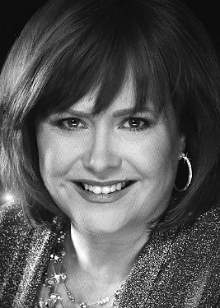 UPCOMING EVENTS
Blues & Brews - The annual "Blues & Brews" is a free event that will take place at the Colorado Belle in the Center Circle Event Area in front of the main entrance, April 10-12. Blues bands including Michael Burks, John Earl and the BoogieMan Band, Brad Wilson and Chris Hiatt will play throughout the day and early evening on a rotating basis. Food and beer will be on sale at booths. For information, call 877-460-0777.
Kiwanis Krash Demolition Derby - The Kiwanis Krash Demolition Derby will be held at the Avi in the Event Area north of the casino on Saturday, April 11 at 6 p.m. In addition to derby, the event will include an Easter egg giveaway for children and tire-rolling competition for adults. Admission: $10 for adults, $5 ages 7-15, & free under 6.
TROPICANA EXPRESS HAS LAUGHLIN'S ONLY WORKING RAILROAD
"The Gambling Train of Laughlin," Old No. 7, is a replica of the Genoa, a turn-of-the-century steam train. Old No. 7 offers free train rides around the 27-acre hotel/casino property, Saturday-Wednesday from 10 a.m. - 5 p.m. Train enthusiasts can also enjoy the train memorabilia displayed throughout the hotel and casino.
NEARBY ATTRACTION IS OATMAN
Oatman, Ariz., is 59 miles east of Laughlin. It's a ghost town located on historic Route 66 that was born in 1906 as a tent camp and flourished as a thriving gold mining center till 1942. The residents take pride in keeping the town as authentic as possible, giving visitors a look back into history. This friendly town features gift shops, restaurants, staged gunfights and friendly wild burros. Not only has Oatman been the filming location for several, classic western motion pictures, but notably, Oatman's most famous visitors were Clark Gable and Carol Lombard who stayed there briefly during their well-publicized "elopement" in the 1930s.


CONTINUE ON TO...:
>THIS WEEK'S LAS VEGAS NEWS
>LAST WEEK'S LAUGHLIN NEWS
>VEGAS VIEW FULL ARCHIVES
>Return to "Heard Around Town"
>Return to Las Vegas Leisure Guide