DANE COOK AT THE PALMS


Standup comedian and actor Dane Cook will bring his blend of energetic physical comedy, clever wordplay and trenchant observations about human behavior to The Pearl at the Palms with three shows: May 22 at 8 p.m., May 23 at 11 p.m. and May 24, at 8 p.m. Tickets are $79, $104, $129 and $154, call 800-745-3000.

After inking a multi-faceted production deal with HBO early last year, Cook created, directed and starred in the network's nine-part comedy documentary series, "Tourgasm," and wrote, executive produced and starred in "Vicious Circle," a feature-length stand-up event. Two years ago, he catapulted to media headlines when his sophomore comedy CD/DVD, "Retaliation," debuted at No. 4 on the Billboard 200. The album, which has hit double platinum, marked him as the highest charting comedian in 27 years. His debut release, "Harmful If Swallowed," is certified platinum.

Column Continues Below Advertisement



'THE LION KING' TICKETS GO ON SALE

Tickets for Disney's "The Lion King" at Mandalay Bay are now available. Review performances begin May 5 and the official opening is May 15. Tickets range from $53 to $86 and $113.50, plus VIP packages are $168.50, call 702-632-7580 or 800-745-300.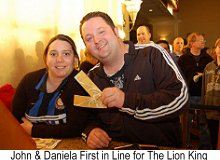 Disney's "The Lion King" hosted a special on-sale event earlier this month at the Mandalay Bay Events Center Box Office. John Morgan, a Las Vegas native, spent 36 hours in line to ensure he'd be the first. For his effort, Morgan received a one-night stay at Mandalay Bay, show tickets for opening night and other prizes.
RISE AGAINST WILL BRING THEIR SUMMER TOUR TO THE NEW JOINT
Alternative band Rise Against will be joined by punk rock legends Rancid when they visit the Hard Rock on July 13. Billy Talent will open up the show. For tickets, call Ticketmaster at 800-745-3000.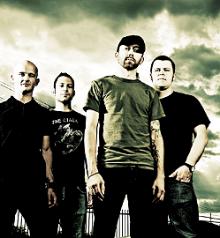 Rise Against released their fifth studio album, "Appeal To Reason," on DGC/Interscope Records last fall and it debuted at No. 3 on the Billboard Top 200 album chart and spent one week at No. 1 on the iTunes album chart.
RHUMBAR OPENS AT THE MIRAGE
RHUMBAR, an entirely new 2,000-square-foot rum lounge and outdoor patio, has opened at The Mirage near the entrance and across from BLT Burger. White is the prevailing color for the enclosed lounge.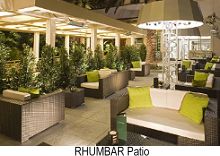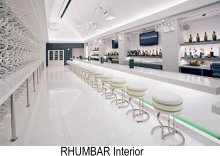 The arched ceiling displays 15 Jeff Koons-esque sculpted chrome fighting cocks encased in glass protruding from the wall above guests. A stylized frozen daiquiri bar with a counter embedded with mint leaves and backlit with neon green lighting catches your eye. The elongated patio is framed by lush landscaping.

'MAGIC'S A DRAG' IS NEW SHOW AT HARMON THEATER

It's definitely a new twist on magic. Cashetta, aka Scott Weston, performs his over-the-top comedy magic with extreme flair. Dressed in drag as a flamboyant woman, Cashetta uses smaller illusions like the rope or card tricks to provoke laughs and always involves audience participation.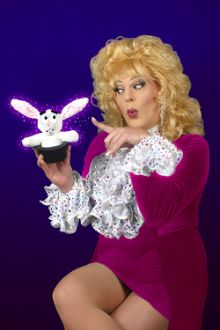 The showroom is small an intimate and provides a prefect canvas for this original act. Weston has performed his "one-woman show" on cruise lines, tours and the East Coast. Tickets are $44.95 and $59.95 for his 7 p.m. shows Monday through Saturday.

KC & THE SUNSHINE BAND PLAY THE ORLEANS, APRIL 17-19

The legendary act KC & The Sunshine Band will invite fans to "Shake Your Booty" at The Orleans Showroom, when they appear three nights, April 17-19. Tickets start from $54.95, call 702-365-7075.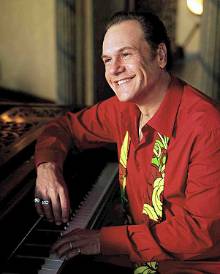 KC & The Sunshine Band made their debut in 1973, when lead singer Harry Wayne "KC" Casey and bassist Richard Finch released their first single, "Blow Your Whistle," which quickly rose to the Top 15 on the R&B charts. But it was their 1975 self-titled album that made KC & The Sunshine Band a household name when it reached triple platinum status. The album made the group the first act to score four No. 1 pop singles in a 12-month period, with three of the songs reaching the top of the R&B charts as well.
KC & The Sunshine Band struck triple platinum again with their 1976 release, "Part 3," which featured three additional No. 1 tracks. In addition, KC has received three Grammy Awards and also been named Best R&B Artist at the American Music Awards. His music has been featured in more than 75 movies including "Saturday Night Live."
ETHEL'S CHOCOLATE EGG COLLECTION HAS CASH PRIZES
This year's ethel's Chocolate Egg Collection features eight spring-flavored pieces with no preservatives presented in a colorful egg-shaped box. Each egg is airbrushed by hand.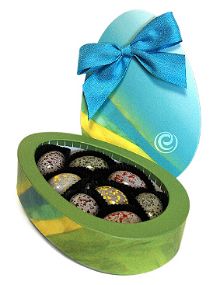 The collection can be purchased through April 12 at any of the nine ethel's locations throughout Las Vegas including the factory in Henderson or online at www.ethelschocolate.com. The collection retails for $28. In addition, there are four random boxes that contain a certificate entitling the winner to a $500 cash prize.
CANNERY WILL HOST EIGHTH ANNUAL PURE ALOHA FESTIVAL
The Cannery in North Las Vegas will host the eighth annual Pure Aloha Festival featuring food, arts and crafts, performances and entertainment straight from the islands of the Pacific, April 17 - 19. The celebration will feature evening concerts on both Friday and Saturday and a daytime festival that will showcase the best of the Hawaiian culture on Saturday and Sunday at The Club inside the Cannery
The concert on Friday will feature performances by Katchafire, Rebel Souljahz and HaleAmano, Tickets are $30 in advance and $35 at the door. The concert on Saturday will feature Willie K and Hawaiian Soul. Tickets are $24 in advance and $29 at the door, call 702-507-5757 or 866-999-4899.
The daytime festival on Saturday will be from 10 a.m. to 6 p.m. and Sunday from 10 a.m. to 5 p.m. There will be a variety of cultural activities for the entire family. General admission is $5 for adults and $3 for children under 10. Festival tickets are only available at the door.
D.J. HAZARD WILL HEADLINE THE RIVIERA COMEDY CLUB IN APRIL
Known as Boston's "Wild Man," D.J. Hazard will star at the Riviera Comedy Club, April 6-12, with fellow comedians Brian McKim and Hasan Minhaj. Show times are 8:30 and 10:30 p.m. nightly and tickets are $24.99, call 702-794-9433.
Until discovering the world of comedy, Hazard had several years of commercial art, theater and rock bands behind him. His 1993 debut CD "Lock Up The Planet When You Leave" has become a collector's item. He also has a one-man show, "Shaving In The Dark."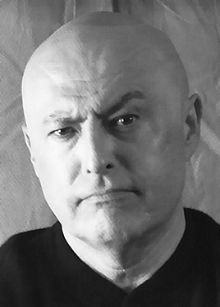 McKim is a comedy writer, comedian and co-editor/publisher of "Sheckymagazine.com," an Internet magazine about stand-up comedy. His witty comments appear in US Weekly's (Wenner Media) "Fashion Police," where he is regularly featured as "top cop."
Minhaj, who has been featured, as an Effinfunny.com "Comic to Watch in 2008," was a finalist in NBC's "Stand-up For Diversity," and won the 2008 Sierra Mist's "Best Comic Standing." Most recently, he has joined NBC's National College Touring Company.
CANNERY FEATURES THE ASSOCIATION ON APRIL 11
The Grammyr nominated and Golden Glober winning group, The Association will bring their versatile collection of folk rock hits to The Club at the Cannery in North Las Vegas on Saturday, April 11 at 8 p.m. Tickets are $14.95, call 702-507-5757 or 866-999-4899.
The Association is one of the most popular and successful bands to have come out of the sixties. They sold more than 70 million records and earned six gold discs and one platinum disc. Their No. 1 hits "Never My Love," "Windy" and "Cherish" have achieved "standard" status.
QUICK CLIPS
Las Vegas Nightlife Group, the team behind the boutique nightclub Blush at Wynn is ushering in a new pool experience called Daydream on April 2 at the recently opened M Resort.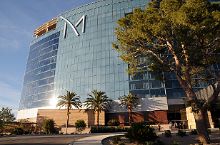 The more than 12,000-square-foot space will feature an adult playground with cabanas, daybeds, lounging areas, an ice-railed bar and an infinity-edge pool. There will be headlining concerts, themed pool parties, festivals and other special events.

On Saturday, April 4, Grammy Award winning guitarist Robert Randolph and the Family Band will hit the terrace of PURE Nightclub at Caesars Palace to perform their funky favorites.

The Hilton is going to debut a new topless show featuring eight ladies with a live band backing them up on April 24 at 9 p.m.

Former Bush frontman and rock artist Gavin Rossdale will host an evening inside LAX Nightclub at the Luxor on Friday, April 3 and deliver a special acoustic performance including songs from his debut solo album, "Wanderlust."

Country music star Rodney Atkins will kick off the 2009 spring concert season at the Henderson Pavilion on Friday, April 3 at 8 p.m. He is due to release his third CD, "It's America," on March 31. The title track and first single, "It's America" is currently playing across the airwaves and is a top 10 hit. The show opener will be twin sister act, Kate & Kacey Coppola, known for their fourth place finish on Country Music Television's reality show, "Can You Duet?" Tickets start at $15, call 702-267-4TIX (4849).

Popular Hawaiian variety act Society of Seven (SOS) will bring their lively show to the 500-seat Suncoast Showroom, April 10-12. Season three American Idol finalist Jasmine Trias will join the show as a special guest. The show will combine comedy sketches, celebrity impersonations, dance and live music performances including popular standards, Top 40 and Broadway. Tickets for their 7:30 p.m. shows start at $19.95, call 702-636-7075.

Friday, April 3, Rock 'n Roll Wine will return to the Hard Rock at the Body English nightclub from 7-10 p.m. The event will feature more than 30 wines and appetizers. Entry is purchasing a $10 Riedel glass that you can keep. Entertainment will be Ireland's latest sensation The Script. Their debut album has been a hit in Ireland and the UK over the last year, and they are taking on the United States following their album release on St. Patrick's Day. If you have questions, call 702-240-3066.

Nove Italiano at the top of the Palms' Fantasy Tower will host a wine dinner on April 1 featuring Quintessa's latest vintage with a five-course meal at 7 p.m. Hosting the event is renowned Quintessa winemaker Charles Thomas, who will lead a seminar and discussion of the wines prior to the meal. Cost is $175, call 702-942-6856.

Lucha Libre USA, Marquez Brothers Entertainment and El Mexicano brand cheeses will hold the AAA Invasion Tour, featuring the highest level of professional wrestlers directly from Mexico including La Parka, Cibernético, Charly Manson and El Mesías. The event will take place at 7:30 p.m. on Apirl 2 in The Orelans Arena. Tickets are $75 Reserved Seating, $29 General Admission for the first 1,000 tickets sold and $40 after that, call 702-284-7777.

Retro style pin-up model Bernie Dexter will visit Love Jones inside the Hard Rock to greet fans, sign autographs, and model Lucy B lingerie on Friday, April 10 from 5 - 9 p.m. In addition to regularly modeling for Lucy B lingerie, Stop Staring, EC Star and Lucky 13, she is the creator of her very own rockabilly fashion for women.

Wine Walks at Town Square this year are scheduled for April 4, May 2, Sept. 5 and Oct. 3. The events are from 7 to 10 p.m. and cost $25. For information, call 702-457-4677 ext. 27.

The Glass Craft & Bead Expo will be held at the South Point, April 1-5. Classes will begin on April 1 and the show floor will open on April 3. Admission is $15 and gains entry to the show floor for all three days.

Author Franklin Levy will speak about his new book, "Die Decorator Die" at the Las Vegas Design Center's First Friday event on April 3, in C-184 at the World Market Center. It's free. Levy is counsel to the Las Vegas Sands Corporation and has been studying design by proxy for 30 years, thanks to his wife, Lynda, who is an interior designer. "Die Decorator Die" combines his knowledge of law and design and applies it to a murder mystery set in a Boston decorator showcase house. To R.S.V.P. or for more information, e-mail LVDC@LVDesignCenter.com or call 702-599-3093.




CONTINUE ON TO...:


>THIS WEEK'S LAUGHLIN SEGMENT
>LAST WEEK'S LAS VEGAS SEGMENT
>VEGAS VIEW FULL ARCHIVES
>Return to "Heard Around Town"
>Return to Las Vegas Leisure Guide