A world-class field of 128 two-man teams will compete from May 20 -28, in the second Big Stakes Match Play Golf Championship being held in Las Vegas. Making the tournament from Mesquite, Nev., the 2006 Championship will be played at Las Vegas' three Las Vegas Paiute Golf Resort courses, which were created by renowned golf course designer Pete Dye. Players will vie for a share of the biggest golf purse in history, $9 million and ultimately, a winner's paycheck of $2 million. The entry fee is $100,000 per team.
Big Stakes has attracted big names like former NFL lineman Ross Verba and current Atlanta Falcons tackle Barry Stokes, who financially backed last year's winners, David Ping and Garth Mulroy. Ping commented, "Winning Big Stakes was like winning the lottery, except I earned it."

Column Continues Below Advertisement


Next month, Las Vegas entertainer and television producer Tony Sacca will see his Las Vegas Musical Clock - Las Vegas Rocks™ become the city's newest themed souvenir item. Sacca has created a new 10" clock with a scene of the Las Vegas Strip on the face encircled by a roulette wheel for the numbers.
Every hour on the hour or when you clap your hands, the Las Vegas Strip lights up and plays the chorus of Sacca's original song, "Las Vegas Rocks™." The song was written to celebrate the 20th anniversary of his TV show, "Entertainment Las Vegas Style." The sale price will be $39.95.
Two Playboy Playmates, Lauren Anderson and Barbara Moore, will be featured in the new adult revue, "Headlights & Tailpipes," which will debut at the Stardust on April 4. The show celebrates fast cars, motorcycles and women.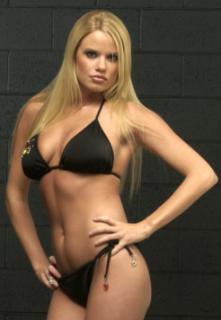 Anderson, originally from Milwaukee, was Miss July 2002, and chosen as a Playboy Playmate by Hugh Hefner through the Fox reality special, "Girl Next Door: Search for a Playboy Centerfold." She's been seen on numerous TV shows from "Fear Factor" to "25 Sexiest Music Videos of 2005," and graced the covers of numerous magazines such as "Speed Magazine" and "Steppin' Out."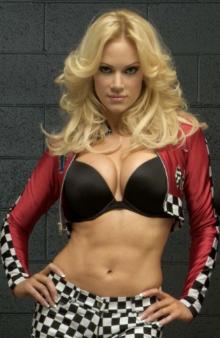 Moore is one of the most popular Playboy Playmate centerfolds to date. As a two-time U.S. National Pro-Am Ballroom Dance Champion, Moore is a multi-talented beauty who has garnered accolades nationwide for her dancing achievements. In addition, she is an actress who has been seen as a sexy "Fembot" in "Austin Powers: International Man of Mystery" and in music videos by Aerosmith and Hank Williams Jr.
Hennessey's Las Vegas Inc. has opened two new adjoining restaurants in Downtown Las Vegas. Hennessey's and Mickie Finnz located on the corner of N. Las Vegas Blvd. and Fremont Street are part of the Southern California based 17-unit chain of neighborhood bar and grills.
Hennessey's is an Irish American Bar and grill featuring hamburgers, steaks and traditional favorites such as Shepherds Pie and Corned Beef and Cabbage. The pub is also the home of authentic Irish Coffees, fresh squeezed juice drinks and Hennessey's Lemonades.
Mickey Finnz is dubbed "baja-ribbian fun" and features fish tacos, coconut crusted mahi, shrimp dishes and their signature "Surfer Bucket" full of a sampling of "Beach Grub." Food can be washed down with a giant Mai Tai or friends can share the 64 oz. Big Wave served in, what else, a fish bowl.
Tupac Shakur, the rap world's greatest figure, will soon be immortalized in wax at Madame Tussauds at the Venetian. The brand new sculpture will be part of the "Tupac Eternal" exhibit that will be unveiled on Wednesday, April 5, at a special 11 a.m. ceremony.
Jeni Fairey of The Tussauds Studio London, who previously worked on Beyoncé for the museum, is sculpting the wax portrait of the now-iconic image of a shirtless Shakur sporting a bandana and displaying his tattoos. After months, the finished effigy created from hundreds of photographs and measurements provided by Ms. Afeni Shakur, will weight approximately 55 pounds.
To commemorate the 10th Anniversary of Shakur's passing, Madame Tussauds is considering sending the new wax figure on its own world tour later this year. Shakur has consistently been the celebrity most requested to receive a wax tribute from Madame Tussauds Las Vegas museum.
Based on the popular television series, "The Soprano's Last Supper" will be a two-and-a-half-hour interactive Italian dinner show that will open at KRAVE at the Aladdin on Thursday, April 6. The comedy-musical about '60s and '70s mobsters will have a cast of 20 spoofing them and live music by a three-piece ensemble. Show times will be 6 p.m. Thursday through Tuesday.
This dinner theater production and has been in existence for more than five years. It is currently operating in approximately 10 different markets across the East and West Coasts and is owned by Dillstar Productions.
Starting April 3, The Sirens of TI will start their summer schedule and perform free shows nightly at 7 p.m., 8:30 p.m., 10 p.m. and 11:30 p.m. in Sirens' Cove at the front of Treasure Island.
The free daily "Masquerade Show In The Sky" at the Rio has been paying tribute to the Rio De Janeiro's Carnival celebration since 1997. Now "Rhythm of the Night" is a new performance being featured daily during the 3 p.m. and 7:30 p.m. performances of Masquerade Show In The Sky inside the Rio's Masquerade Village.
The newest addition takes audiences on a fast-paced journey of global rhythms with energetic choreography, vibrant costumes and sexy Latin flair. Giant maracas, colorful conga drums, and a giant tambourine bring the stage to life.
Next week, I'll be reporting on Earl Turner's new fabulous show at Palace Station and the innovative "Dragapella" at the Las Vegas Hilton.
Louie Anderson has opened his "Larger Than Life" show at the Excalibur for an indefinite run. Comedy Central recently named Anderson, "One of 100 Greatest Stand-Up Comedians of All Time." Performances run Tuesday-Sunday at 7 p.m. For reservations, call 702-597-7600.
The Riviera's Hawaiian Luau Dinner and Show featuring the group Hot Lava will be taking place weather permitting most Wednesdays and Saturdays through June 14, minus seven dark days. The outdoor parties will be located on the second deck above the casino. Tickets are $60.72 inclusive, call 702-794-9433.
Anthony Hamilton will bring his soulful sounds to the Aladdin Theatre for the Performing Arts on Saturday, April 22. Hamilton is on tour in support of his latest CD, "Ain't Nobody Worryin'," released late last year and R&B songstress Heather Headley will join him.
Both artists were Grammy nominees for their debut CDs. Tickets are $47.50 and $57.65 plus service charges and tax, call 702-785-5055.
The Broadway musical "Rent," which was schedule for the Cashman Theatre from March 29-April 2, has been moved to the Le Theatre Des Arts at Paris.
The Broadway musical "Ain't Misbehavin'," based on the music of Thomas "Fats" Waller from the 1920 through the 1940s, will debut on April 26 at the Plaza downtown. The 90-minute show will play at 7:30 p.m. Wednesday through Sunday and at 2 p.m. on Sunday. Tickets are $19.95 and for the show and dinner $49.95.
Legendary Tony Award-winning Broadway composer and lyricist Jerry Herman will make a one-night performance appearance on Oct. 21 at UNLV as part of the university's New York Stage & Beyond series. Herman will sing and play piano and be joined on stage by artist Jason Graae, Emmy-winning singer / actress Karen Morrow, and Paige O'Hara, who is best known as the voice of Belle in Walt Disney's "Beauty and the Beast" and is currently in the musical "Menopause" at the Las Vegas Hilton.
Hooters will hold its official pool grand opening with a three-day Backyard Bash shindig beginning March 31. The opening will introduce one of the famous all-ages hot spots straight from the Bahamas: Nippers Pool Bar with reggae music and "Nipper's Juice," a deceivingly potent fruity-rum drink.
Hooter's tropical pool area features two heated pools - a 60-person and 12-person hot tub, beach sand, palm trees, a lagoon-style waterfall and cabanas. The official grand opening weekend will kick-off a six-month party at the pool. Backyard Bash will take place every weekend, Friday through Sunday, with live entertainment through mid-October.
The Bellagio's Conservatory & Botanical Gardens new colorful Spring Celebration display features flowers, translucent poppies, larger-than-life garden creatures and artfully flowing fountains of water creating graceful arches overhead. At the end of the pathway in the west garden, visitors find bountiful rain showers and giant clusters of cherry blossoms engulfing a majestic banyan tree. In the south garden, an exquisite 34-foot pavilion has a habitat for the 300 live South American butterflies that reside inside. A topiary frog rests on the pavilion's edge watching the oversized butterflies as they fly temptingly above.
Also at Bellagio, the Jean-Philippe Patisserie has an Easter display featuring two sculpted, life-size chocolate bunnies delivering eggs in a confectionary chocolate hot rod. The exhibit is five-foot tall, weighs 380 pounds, and is made entirely out of dark chocolate and covered in colorful shades of marzipan. Guests can purchase smaller whimsical chocolate bunny creations.
Eleanor, the 1967 Mustang GT500 that stole the show in "Gone in Sixty Seconds," the 2000 action hit starring Nicolas Cage, has returned to The Auto Collections at the Imperial Palace. The popular pony car is actually one of 11 built for the movie. Of those, two were destroyed in the climactic bridge jump and junkyard crusher scenes. Because certain cars were needed to do different maneuvers in the film, no two Eleanors were alike. The Mustang muscle magnet is remaining on display between 9:30 a.m. and 5 p.m., Monday through Friday, until it's sold.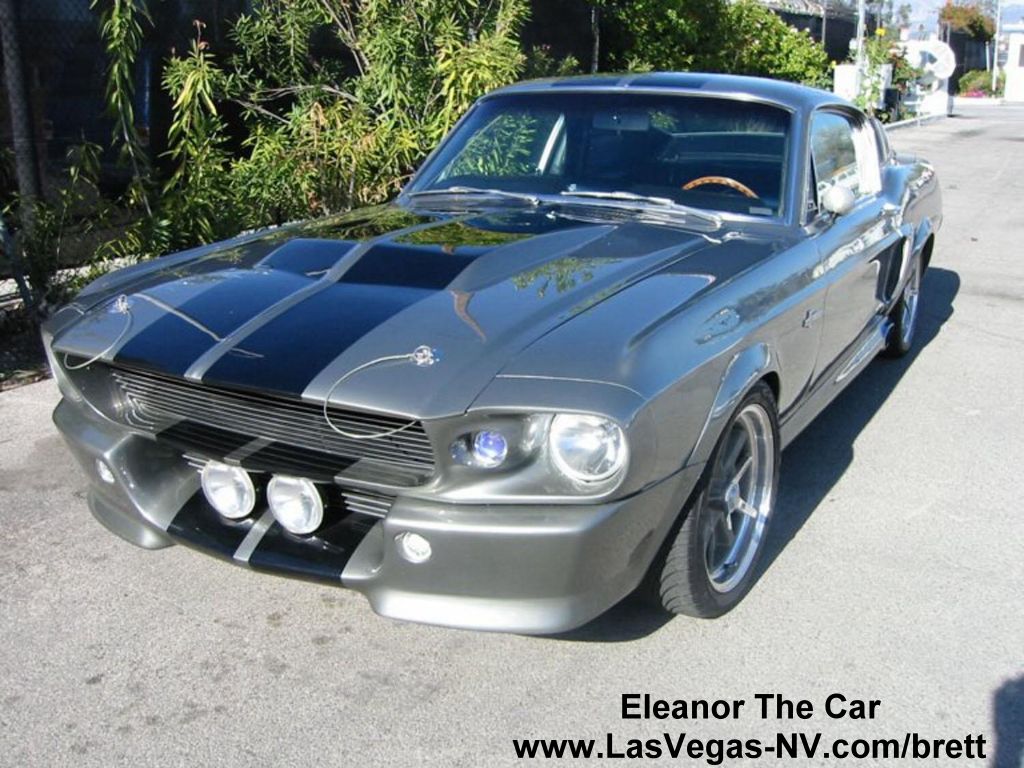 For the fifth year, Shark Reef at Mandalay Bay and the US Postal Service will help taxpayers. On April 17, from noon until 10 p.m., taxpayers can mail their returns at the specially designed and official US Postal Service Shark Reef Station. As a bonus, every taxpayer will receive a voucher for one free adult admission to Shark Reef.
The 12th annual Glass Craft & Bead Expo will bring together professional and amateur artists from across the nation for five days at the new South Coast Hotel & Casino. More than 150 exhibitors will be displaying crafts and craft-related materials at a three-day show, March 31-April 2, which is open to the general public. Tickets are $12 and available at the door and one ticket is good all three days.
The Expo also features more than 230 classes from March 29-April 2. To register for classes, visit www.glasscraftexpo.com.
The Teatro Euro Bar at the MGM Grand has launched new late-night hours. The club hours have been extended to Tuesday - Thursday from midnight - 8 a.m. and Friday and Saturday from 9 p.m. - 8 a.m.
Blue, a contemporary women's fashion store featuring high-end denim jeans, fashion tops, sultry swimwear and accessories, has opened two stores at The Mirage that are located in the shopping promenade.
The distinctive Southern sounds and thundering power chords of .38 Special will happen in the Silverton's entertainment pavilion on April 14 and 15 at 8 p.m. as part of their Running Wild Tour 2006. Tickets for are $35, call 702-914-8557 or 1-866-946-4373.
With great success in the pop and rock realms for over 20 years, the band formed by Donnie Van Zant, the brother of Lynyrd Skynyrd's Ronnie Van Zant, released two albums in 1977 and 1978. But, it was the release of 1979's "Rockin' Into The Night that saw the band's popularity soar. The band's big break came in 1981 with the album "Wild Eyed Southern Boys" which contained a Top 40 hit. Released in 1982, their next album, "Special Forces," was an even bigger success, producing two top 10 hits. Between 1983 and 1986, .38 Special released two more successful albums, and in 1997, the band released its comeback album, "Resolution."
CONTINUE ON TO...:
>THIS WEEK'S LAUGHLIN SEGMENT
>LAST WEEK'S LAS VEGAS SEGMENT
>VEGAS VIEWS FULL ARCHIVES
>Return to "Heard Around Town"
>Return to Las Vegas Leisure Guide