HISTORIC GOLDEN GATE HOTEL CASINO UNDERGOES RENOVATIONS

Keeping up with downtown's sweeping changes, the Golden Gate, which was Las Vegas' first hotel opening in 1906 as Hotel Nevada, is undergoing major renovations. So far, the hotel's 106 rooms have been remodeled with a vintage Vegas ambiance and updated amenities. In the works are an expansion that includes a 35,000-square-foot, five-story luxury tower with 16 hotel suites, including two penthouses on the fifth floor, three bars, an extension of the casino floor, a new high-limit gaming pit with the casino's signature dancing dealers and a new lobby displaying artifacts such as a 1906 Kellogg telephone and original gaming ledgers from 1907. Completion is this year, and of course, the famous shrimp cocktail now $1.99 will stay!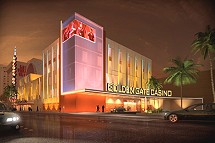 KISS BAND MEMBERS HELPED LAUNCH MINI GOLF ATTRACTION
KISS® By Monster Mini Golf®, a rock 'n' roll-themed amusement attraction with an indoor glow-in-the-dark, 18-hole miniature golf course based around the legendary band KISS®, opened with co-founding members Paul Stanley and Gene Simmons as well as band members Tommy Thayer and Eric Singer in attendance. The day's festivities included outdoor performances by the world's best KISS tribute band, MR. SPEED, and the first ever "Hotter Than Hell" wedding with Natasha and David Howard from California. The ceremony was officiated by "Mini"ster Lowercase g donning demon makeup.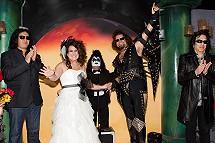 THE COSMOPOLITAN WILL OPEN EA SPORTS BAR
Las Vegas' first-ever EA SPORTS BAR powered by Sharp® will open at The Cosmopolitan on March 31. The 2,500-square-foot venue will combine a sports bar, the comfort of a living room, and EA SPORTS video games to ignite a new environment. The experience will feature Sony PlayStation 3 game consoles, a selection of EA SPORTS games, high-definition televisions broadcasting sporting events and a bar set among nine living room-style vignettes.
Column Continues Below Advertisement



VEGAS SOUL FESTIVAL BEING HELD AT ORLEANS ARENA

The Las Vegas Soul Festival has a superstar lineup of R&B, funk and soul artists who will perform at the Orleans Arena on April 28 at 7 p.m. The event will include performances by Grammy®-nominated band Jagged Edge, NEXT, Lenny Williams who was lead vocalist with Tower of Power in the '70s, Bar-Kays, Phil Perry former member of The Montclairs, Dazz Band, Zapp and Con Funk Shun. Tickets start at $42 with proceeds benefiting the Lazarex Cancer Foundation.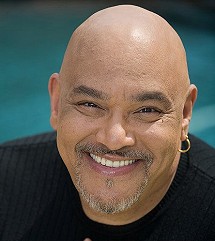 GOLDEN NUGGET's WINE & JAZZ FEST ADDS MORE EVENTS
The Golden Nugget will host its Fourth Annual Spring Wine & Jazz Fest April 13-15. This three-day wine and jazz festival will bring together consumers, winemakers and winery owners with poolside receptions, wine tastings, cuisine pairings, silent and live wine auctions and more. Some new events have just been added. There will be A King's Feast, a medieval-themed soiree dinner for $150, at Vic & Anthony's Steakhouse on April 13. The next day at the restaurant at 1 p.m. there will be a Wine Revolution for $45. Later on April 14 at 3:30 p.m. Master Sommelier Guy Stout will make a second appearance at the Grotto for a Food & Wine Pairings Seminar. Cost is $25. As the events wind down on April 15, the Hideout will host a Winedown with the Winemakers from 2 - 5 p.m. Charge is $25 and $30 at the door.

TASTE OF THE NATION IS MAJOR LEAGUE FOOD FUNDRAISER

The "Taste of the Nation" culinary fundraiser to end childhood hunger will be held Thursday, May 17, at Rain Nightclub at the Palms from 7-9:30 p.m. with a VIP reception at 6 p.m. Top chefs and restaurants participate. Tickets are $100 for general admission and $125 for VIP, call 877-26-TASTE or visit www.TasteOfTheNation.org.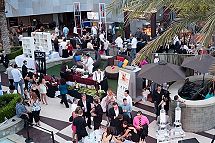 EXTREME SPORTS AND MUSIC UNITE
The annual action sports and music festival is returning for the 17th year on March 31 from 11 a.m. – 10 p.m. at Desert Breeze Park, 8275 Spring Mountain Road near Durango Drive. Last year, the Extreme Thing Sports and Music Festival set a record of more than 25,000 attendees and the event continued to grow with more sports, a wider range of music and additional stages and vendors. Tickets are $17 in advance and $20 the day of the show. New to the festival, freestyle scooter brand Madd Gear Scooters will hold an exhibition.

BARENAKED LADIES VISIT HARD ROCK

Multi-platinum pop rock group Barenaked Ladies has announced its "Last Summer On Earth," a freewheeling road show featuring Blues Traveler, Big Head Todd & The Monsters and Cracker. The tour will visit The Joint at Hard Rock on Saturday, July 28. Tickets start at $40.50. Barenaked Ladies will be composing an original score for "Animal House: The Musical," a theatrical production based on the 1978 comedy. In addition, the group will release its album "Stop Us If You've Heard This One Before!" on May 8. The album will feature 12 rare and previously unreleased tracks including demos, B-sides, remixes, and live recordings from 1994 to 2003. Last year, they released "All In Good Time," their 11th studio album and first as a four-piece. Blues Traveler has sold more than 10 million combined units worldwide, and in Grammy winner "Run-Around," had the longest-charting radio single in Billboard history. Their movie credits include "Blues Brothers 2000," "Kingpin," "Wildflowers" and others. In 2011, Colorado's Big Head Todd & The Monsters helped make history when they performed "Blue Sky" as a live wake-up call to the crew of space shuttle Discovery. Last year, the band gathered some of the greatest living blues musicians to record the critically acclaimed "100 Years of Robert Johnson" on Ryko/Big Records. Cracker over 20 years has amassed nine studio albums and multiple gold records.

UNCLE KRACKER HAS GIG AT THE ORLEANS

Multi-genre singer, songwriter since age 11, and musician Uncle Kracker will perform at The Orleans Showroom on April 21 and 22. Tickets start at $29.95.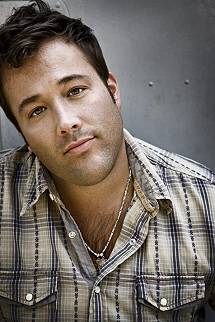 Uncle Kracker entered the music scene at age 15 and signed his first record deal with an independent label in Detroit. He went on to collaborate with his teenage friend of Kid Rock. In 2000, Uncle Kracker released the double-platinum album "Double Wide," and in 2002, his gold-selling second album, "No Stranger To Shame." He is expected to release a new album this year.

THE O'JAYS VISIT THE CANNERY

The legendary O'Jays will bring their memorable stage presence to The Club inside the Cannery on Saturday, April 28. The O'Jays produced 10 No. 1 hits, 24 Top Ten songs, 10 gold and nine platinum records including "Love Train," "Back Stabbers" and "I Love Music." The group includes original O'Jays members Eddie Levert, Sr., Walter Williams, Sr. and vocalist Eric Nolan Grant who joined the group in 1995. Ticket range is $24.95 to $54.95.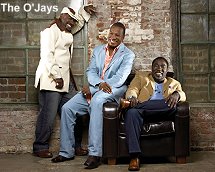 EMPIRE COMEDY AT PARIS ANNOUNCES APRIL HEADLINERS
Empire Comedy hosted by Cort McCown Thursday through Saturday in Napoleon's Lounge at Paris has lined up Jimmy Shubert April 5-7, Brad Williams April 12-14, Guy Torry April 19-21, and Bobby Slayton April 26-28. Ticket prices start at $39.99 and tickets include complimentary admission into Chateau Nightclub & Gardens inside Paris and Gallery Nightclub inside Planet Hollywood. Jimmy Shubert has been seen on the CBS sitcom "King of Queens" and hosts his own radio show on SiriusXM 97 Blue Collar Radio called "Shubert's Alley." Brad Williams has toured as Carlos Mencia's opening act for five years and received his big break as a regular on Comedy Central's "Mind of Mencia."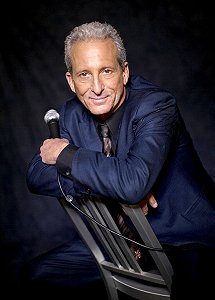 Guy Torry has done the Def Comedy Jam Tour. Bobby Slayton often referred to as "The Pitbull of Comedy" was a series regular on HBO's "Mind of a Married Man" and the gravelly voice on animated series like "Family Guy." TOP OF NEXT COLUMN
ABBA TRIBUTE GROUP RETURNS TO LVH
Abbacadabra, the ultimate ABBA tribute group that made their debut at the LVH (formerly Las Vegas Hilton) back in 2009, will return April 20 and 21 to celebrate the music of the globally popular foursome. The tribute ensemble will present 20 songs and perform them just like the original records down to the last minute detail. Tickets are $19-$39.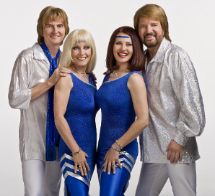 TIVOLI VILLAGE STARTS THURSDAY FARMERS MARKET
A Fresh52 weekly farmers market "Taste and Toast Thursdays" featuring local organic and sustainable produce will be held weekly at the Tivoli Village starting on Thursday, April 19, from 5 to 8 p.m. The market will feature chef demonstrations, libation tastings, local artists and live entertainment. Fresh52 also operates a weekly farmers and artisan market every Saturday from 8 a.m. to 1 p.m. at Tivoli Village.

NEWS TIDBITS ON SPEED DIAL

Due to overwhelming demand for their April 13 appearance at Aliante Station, Grace Potter & The Nocturnals have added a second Las Vegas performance Friday, April 20, at Ovation inside Green Valley Ranch Resort.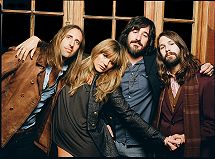 Broadway's blockbuster "WICKED" will kick off The Smith Center's for the Performing Arts' 2012-2013 Broadway-subscription series with a limited six-week engagement Aug. 29 – Oct. 7. Playboy's 2011 Playmate of the Year Claire Sinclair and official spokes model for Bettie Page will visit the Bettie Page store inside Miracle Mile Shops at Planet Hollywood for a free meet-and-greet from 1 to 4 p.m. on Thursday, April 5. Electronica and entertainment will converge with international DJ Serge Devant Under the Eiffel Tower at Paris on Saturday, March 31. Romanian dance-pop singer, Inna, will follow on Saturday, April 7. It will be her debut visit to the 22,000-square-foot outdoor nightclub.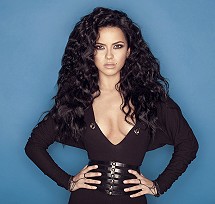 The star of Planet Hollywood's "Peepshow" and television starlet Holly Madison will celebrate her newest milestone, which is the cover of April's "FHM Magazine," at Chateau Nightclub & Gardens inside Paris on Friday, April 6. The feature was shot on the "Peepshow" stage in a vintage retro showgirl style. The Smith Center for the Performing Arts is offering free guided tours of the new center on Wednesdays and Saturdays at 10:30 a.m. beginning March 28. Advance tour registration is required, visit www.thesmithcenter.com.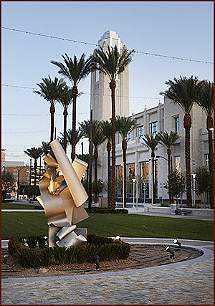 Legendary vocalist Sonny Turner, former lead singer of The Platters, will bring his signature style back to the Suncoast Showroom April 7 and 8. The American rock band, "Portugal. The Man" will headline the Veil Pavilion at the Silverton on Thursday, April 5. In 2011, the band released "In The Mountain In The Cloud" through Atlantic Records. Tickets are $20 in advance. The Cannery and Eastside Cannery are offering the new and largest multi-property, no commission, Progressive Pai Gow jackpot in Las Vegas. The jackpot starts at $250,000. Comedy magician Nathan Burton will appear "On Air with Robert & CC," an Internet radio show, broadcast live at Rockhouse Bar & Nightclub on Friday, March 30, at 7 p.m. Opening act for the Zac Brown Band, Blackberry Smoke, an American country band from Atlanta, will take over the Lynyrd Skynyrd BBQ & Beer stage at Excalibur and perform a free show on Saturday, March 31 at 10:30 p.m.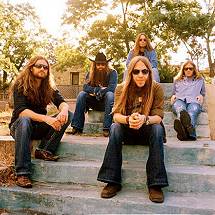 During April, in honor of National Autism Awareness Month, the Miracle Mile Shops at Planet Hollywood will collect donations in its fountain for Autism Speaks. The NSPCA's Animals in Wonderland Champagne & High Tea fundraiser will be held April 26 from 10 – 4 p.m. at The Spanish Trail Country Club. There will be a proper High Tea, entertainers from the Strip performing and a celebrity emcee. Tickets are $150; contact Marlene Franklin at 702-496-9248. Now through April 7, all Fleming's restaurants are offering the iconic combination Filet Mignon and North Atlantic Lobster Tail plus a starter course and a side for $34.95. PBR Rock Bar & Grill inside Miracle Mile Shops at Planet Hollywood will celebrate National Hot Dog Day on Friday, March 30, and for the day its entire hot dog menu will be priced at $5 each.

A BIRTHDAY FUNDRAISING ROAST FOR CORK PROCTOR

Mistinguett Productions, Inc. will produce a Comedy Roast for long-time Nevadan and comedian Cork Proctor, on Sunday, July 22, at 2 p.m. at South Point. Proctor, who will be celebrating his 80th birthday, has performed for five decades in major hotel lounges and main rooms in Reno, Lake Tahoe, and Las Vegas. Fellow comedians who have been invited to roast Proctor include Kelly McDonald, Carme, Jac Hayden, Fielding West, Larry Omaha, Kenny Bob Davis, Jeff Wayne, Shecky Greene and Sammy Shore, among others. The public is invited to attend and requested donations will benefit Opportunity Village.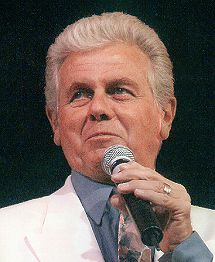 Proctor's memoir, "My Mind Is An Open Mouth," sponsored by UNLV's Arnold Shaw Popular Music Center and published by Stephens Press, will be available at a book-signing immediately following the roast produced by Mistinguett in conjunction with partner-producer Greg Thompson. Together they have opened more than 400 shows on five continents in the past 24 years. For information, call 702-420-7542 or e-mail: mistinguett1@me.com.

TOWN SQUARE LINES UP EVENTS FOR APRIL

In April, Music in the Square will take center stage at Town Square from 6-8 p.m. on April 6 and 20. It's Storytime in the Square from 11 a.m. – noon on Wednesdays with singing, dancing and magic. On Easter, April 7 from 10 a.m. – 4 p.m., Town Square is holding Hop & Shop: Easter Egg Hunt and Family Festival with free Easter egg hunts every half hour for children ages 1 to 10 years old and the Easter Bunny on hand for photos. The 4th annual Klip it for Kidz fundraiser for Nevada Childhood Cancer Foundation will be held on Saturday, April 14, from 10 a.m. to 1 p.m. This free public event will have live entertainment, food, drinks, exhibitions from the Las Vegas Metropolitan Police Department, and a Parade of Courage. Local professional hair stylists will be shaving heads and cutting hair to donate to Wigs for Kids. Dates for the 2012 New Vista Community Wine Walk season are April 14, May 19, Sept. 19 and Oct. 27 from 7 to 10 p.m. Each walk will feature 20 different wines. Cost is $25 and $30 or two for $50 per day of the show. GREENFest is a family celebration of Earth Day and will be held on Saturday, April 21, from 10 a.m. – 4 p.m. Upcoming Saturday fundraising walks include: Grant a Gift Autism 5k Walk/Run for Hope on April 28; Walk for MS on May 5; Huntington's Disease Society of America Team Hope Walk on May 12; Las Vegas 5K benefiting Olive Crest on May 12; and Walk In Your Party Dress to help Children First of Southern Nevada on May 19.

GOODWILL STORE OPENS INSIDE ALBERTSONS

This week, a first of its kind brand of Goodwill retail store called "Goodwill Select" will open in Las Vegas "inside" the Albertsons store at 9725 S. Maryland Parkway. The 500-square-foot store will feature specially selected items for women, men and children ranging from t-shirts to designer clothing, purses, jewelry and accessories. Hours will be 10 a.m. to 7 p.m. daily.
Column Continues Below Advertisement


CONTINUE ON TO...:

>THIS WEEK'S LAUGHLIN NEWS
>LAST WEEK'S LAS VEGAS NEWS
>VEGAS VIEWS FULL NEWS ARCHIVES
>Return to "Heard Around Town"
>Return to Las Vegas Leisure Guide