BILL'S GAMBLIN' HALL & SALOON WILL BECOME GANSEVOORT!

Caesars Entertainment has announced that Bill's Gamblin' Hall & Saloon, which closed on Feb. 4, will become Gansevoort Las Vegas when it reopens as a boutique resort early next year after a $185 million renovation. The revised property will be a partnership with Caesars Entertainment Corp., the New York-based luxury hotel brand Gansevoort Hotel Group and nightlife mogul Victor Drai, who has run an after-hours nightclub at the location for the past 15 years.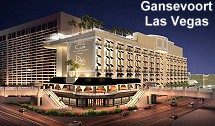 Drai's will return to its original location. In addition, he will open the new Drai's Beach Club and Nightclub in a 65,000-square-foot space alongside the property's rooftop pool.
The rooms will be remodeled with a Parisian apartment style and there will be a new lobby, redesigned lobby bar, ultra-lounge, a 40,000-square-foot casino and retail outlets. Plus a restaurant will overlook the Strip.
Column Continues Below Advertisement
TERRY BRADSHAW WILL OPEN HIS NEW STAGE SHOW AT THE MIRAGE
Hall of Fame NFL quarterback, actor, author and television personality Terry Bradshaw is combining comedy, storytelling and singing in his all-new stage production "Terry Bradshaw: America's Favorite Dumb Blonde…A Life in Four Quarters." The show will put Bradshaw center stage along with a cast of singers and musicians. It will premiere Friday and Saturday, June 28 and 29 at the Terry Fator Theatre at The Mirage at 7:30 p.m. Tickets start at $49.99, call 702-792-7777.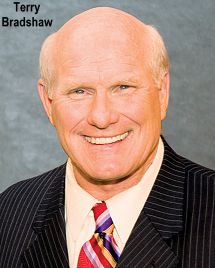 The charismatic athlete with a larger-than-life magnetism will entertain audiences with stories from his childhood in Louisiana, the journey behind his four Super Bowl rings and his stint as a toupee model, among other anecdotes.
JOE LYNN TURNER BRIEFLY JOINS 'RAIDING THE ROCK VAULT'
Joe Lynn Turner, former vocalist for legendary hard rock bands Rainbow and Deep Purple, will join the all-star lineup of "Raiding The Rock Vault," the ultimate journey through the history of rock 'n' roll, at the LVH, March 25-April 17. The iconic vocalist is known for co-writing and recording hit Rainbow songs "Stone Cold" and "Street of Dreams." Tickets range from $49 to $100.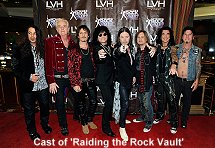 Media got to see the show recently and it is really exciting and excellent! The show features the ultimate chronological rock song list from 1948 to 1989. The music includes classic anthems from The Rolling Stones, The Who, The Doors, Led Zeppelin, Jimi Hendrix, the Eagles, Queen, Van Halen, AC/DC, Journey, Free, Bryan Adams, Supertramp, Toto, Deep Purple, and more.
More than equally impressive is the show's incredible all-star lineup: guitarist Howard Leese (Heart, Bad Company); guitarist Tracii Guns (LA Guns, Guns n' Roses); lead vocalist Robin McAuley (MSG, Survivor); lead vocals and bass John Payne (Asia); lead vocalist Paul Shortino (Rough Cutt, Quiet Riot); drummer Jay Schellen (Badfinger, Asia); lead vocals and guitars Andrew Freeman (Lynch Mob, The Offspring); and keyboardist Michael T. Ross (Lita Ford, Hardline).
PRINCE WILL VISIT THE HARD ROCK AND INTRODUCE 3RDEYEGIRL
PRINCE will embark on a nine-city West Coast tour and introduce his new, all-female backing band, 3RDEYEGIRL, featuring guitarist Donna Grantis, bass guitarist Ida Nielsen and drummer Hannah Ford. They will make a stop at The Joint at the Hard Rock for four shows on April 26 and 27. Tickets start at $55.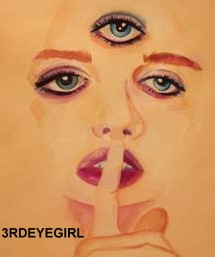 3RDEYEGIRL recently made their national television debut on NBC's "Late Night With Jimmy Fallon," with PRINCE and the band performing his newly released song "Screwdriver" and classic tune "Bambi."
'JERSEY BOYS' HONORS VALLI AND FOUR SEASONS WITH A STAR
On Thursday, March 21, the smash-hit show "Jersey Boys" celebrated its fifth anniversary in Las Vegas by presenting a star to Frankie Valli and the Four Seasons on the "Las Vegas Walk of Stars" outside of the show's current home at Paris. Original Four Seasons group members Frankie Valli and Bob Gaudio were at the event to receive the 64th commemorative star to be unveiled on Las Vegas Boulevard.
In the evening, Valli and Gaudio also attended the fifth anniversary performance of "Jersey Boys" and joined the cast onstage for a special presentation after the show.
In addition, GK Films is currently in development on the feature film adaptation of the "Jersey Boys" musical and is set to begin production at the end of this year.
NEW DISCOVERY CHILDREN'S MUSEUM IS OPEN
This month, the DISCOVERY Children's Museum that relocated opened at the Donald W. Reynolds Discovery Center adjacent to The Smith Center for the Performing Arts. The 58,000-square-foot museum is three stories and home to nine themed exhibition halls totaling 26,000 square feet. The all new interactive exhibits focus on science, arts and culture, and early childhood development. The new museum also houses a 5,000-square-foot traveling exhibition gallery, large enough to accommodate major shows from the nation's leading hands on museums, visit www.DiscoveryKidsLV.org.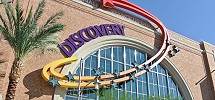 JEWELS OF TITANIC SHINE AT TITANIC EXHIBITION
Jewels of Titanic, a dazzling display of 15 of the most prestigious jewelry artifacts recovered from R.M.S. Titanic are on display through May 31 at Titanic: The Artifact Exhibition at the Luxor. This limited-time exhibit features diamonds, sapphires, pearls and gold jewelry that once belonged to some of the Titanic's wealthiest passengers. Jewels of Titanic is complimentary with paid admission to Titanic: The Artifact Exhibition.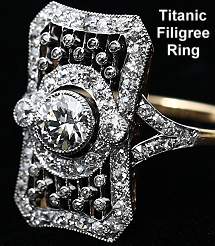 MATCHBOX TWENTY APPEARS AT THE PEARL AT THE PALMS
Chart-topping rock band Matchbox Twenty will perform at the Pearl Concert Theater inside the Palms on March 29 at 8 p.m. "North" is the title of Matchbox Twenty's fourth album, the quartet's first release in five years, and their first album to debut at No. 1 on the Billboard Top 200 album chart. It is also the band's first set of all-new material in a decade. Tickets start at $79.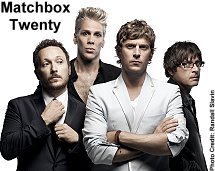 INSERT COIN(S) HOLDS BARTENDER COMPETITION
Insert Coin(s) downtown will celebrate its two-year anniversary on Friday, April 12.
For the second year in a row and starting Wednesday, March 27, Insert Coin(s) will host the Industry All-Stars Bartender Competition Series. Back by popular demand, the competition features the top bartenders in the city competing behind the bar for bragging rights and $1,000 in cash and prizes. The Industry All-Star Bartender Competition is a series of monthly events taking place every last Wednesday from March –June. Sponsored by Stoli, Moet/ Hennessy, Corona and Red Bull, guests are encouraged to buy as many drinks as possible to support their bartender of choice. The finale will be held on July 31.
PLANET HOLLYWOOD HOSTS 'THE BAREST SHOW ON EARTH'
The Fourth Annual "Las Vegas Broadway Bares: The Barest Show On Earth" AIDS fundraiser will take place Sunday, April 21 at 11:59 p.m. on the "PEEPSHOW" stage at Planet Hollywood. Hosted by television personality Scott Nevins, the show will feature the sexiest entertainers from across the Strip for a one-night-only event with special performances by Jaymes Vaughan and James Davis of "Chippendales" and "The Amazing Race," iCANDY star Maren Wade, and "Rock of Ages" cast member Mark Shunock. Advance tickets are $25 and $50 at Ticketmaster.
TOP OF NEXT COLUMN
DEF LEPPARD'S HARD ROCK RESIDENCY INCLUDES MEMORABILIA
Great Britain's premier arena rock band Def Leppard is honoring its Hard Rock "VIVA Hysteria!" show residency at The Joint with a memorabilia exhibit at the property's main entrance of the property. The display running through their April 13 performance features the original band member Rick Allen's drum kit used following a near fatal car accident. The drum kit was custom designed by Allen so he could continue to play the drums after the loss of his arm. Three additional exhibits on property include a display of the band's gold records, guitars and costumes.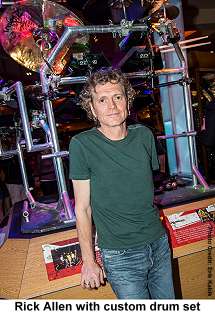 COLOSSEUM LINEUP INCLUDES TONY BENNETT AND JEFF DUNHAM
Beloved crooner Tony Bennett with a more than six decade music career will perform with special guest Antonia Bennett on May 3 at The Colosseum at Caesars Palace. Tickets range from $59.50 to $196.
Chart-topping comedic phenomenon Jeff Dunham with TV ratings records and sell-out shows will headline on June 14. Tickets range from $49.50 to $89.50.
VEGAS 500 AIR TOURS STARTS GRAND CANYON EXPRESS TOUR
Vegas 500 Air Tours is launching on April 1 the Grand Canyon Express tour, an accelerated sight-seeing tour of the Grand Canyon. The package gets canyon adventurists to the natural wonder and back in just under five hours, with more than two hours of on-the-ground exploratory time at the Grand Canyon West. Flight package is $274; call 702-631-0386.
ALIZÉ AT THE PALMS HOSTS LA JOIE DU VIN DINNER
On Sunday, April 14, Alizé at the Top of the Palms will host a special Le Bec Fin dinner featuring MacFarlane Pheasants, which is the largest pheasant farm in North America, family owned and operated since 1929. The reception will begin at 6:30 p.m. with dinner at 7 p.m. The price for the six-course meal is $135, call 702-951-7000. For more information on MacFarlane Pheasants, visit www.pheasantfordinner.com.

INFORMATION FAST LANE
The Oak Ridge Boys, the famous American country and gospel vocal quartet, will perform at the Eastside Cannery on March 31. In 1981, the group made the double platinum single "Elvira," which paved the way for 30 more albums. Tickets start at $14.95.
While visiting The Mob Museum downtown as a speaker, former NBA referee and author of "Personal Foul," Tim Donaghy presented museum executive director Jonathan Ullman with one of his jerseys. It will be part of the Museum's permanent collection.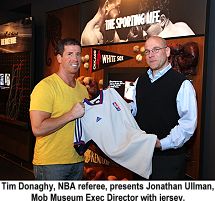 First Friday Las Vegas' monthly arts and culture festival on April 5 will celebrate Vegas' beautiful spring weather and performance art on the streets of downtown. From 5-11 p.m., the evening will showcase 75-plus artists, 15 live bands, DJs on four stages, 25-plus food trucks and more.
Notorious DJ/producer 12th Planet, known as a bass music pioneer, will headline at Hard Rock's Body English Nightclub & Afterhours for a series of performances starting Thursday, March 28. The artist and producer will be the property's exclusive dubstep and drum and bass DJ and appear on select BASSment Thursdays and Fridays as well as at special REHAB pool parties.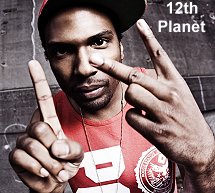 Origin India Restaurant and Bar at 4480 Paradise Road will host a special wine dinner featuring a five-course tasting menu created by Chef Vinod Kumar Ahuja with wines from Battaglini Estate Winery on Wednesday, April 3. Cost is $65, call 702-734-6342.
Rockhouse at The Grand Canal Shoppes at The Venetian will cater to sombrero-sporting partygoers with Cinco de Mayo specials such as $5 Dos Equis bottles, $5 Sauza Hornitos Lime shots and $7 margaritas on Sunday, May 5.
Celebrated Chef Carla Pellegrino's new restaurant Meatball Spot at Town Square now offers tasty happy hour fare and cocktails from 2:30 to 5:30 p.m., and reverse happy hour from 9 p.m. to close, every Monday through Friday.
Honey Salt restaurant in Summerlin will hold its first Honey Salt Invitational Easter Egg Hunt on March 31; call 702-445-6100 for information.
With a mix of Mexican culture and Vegas flair, Corporate Executive Chef Saul Ortiz, who recently appeared on Food Network's "Chopped," will cook up an authentic Mariachi Brunch for Easter Sunday at Tacos & Tequila (T&T) at the Luxor, Sunday, March 31 from 11 a.m. to 3 p.m.
The Nevada Craft Brewers Association, in partnership with Motley Brews, have begun brewing their first-ever collaboration beer, Pyrite Pale Ale, at the Joseph James Brewery. The exclusive brew will be served as the official beer of the Great Vegas Festival of Beer taking place at Sunset Park on Saturday, April 27.
FIRST INTERNATIONAL JAZZ, BLUES AND GOSPEL FESTIVAL AT LVH
The 1st International Jazz, Blues and Gospel Festival will be held in the SpaceQuest Lounge at the LVH, March 24-31 at 3 p.m. There will be entertainers from many countries performing Jazz, Blues, and Gospel music. Some of talented people scheduled to perform include: Al-Yasha Anderson, Canadian Sensation Choir, Rick Cotton, Tiffany Cotton, Ava DuPree, Marty Elkins, Janice Harrington, The Ink Spots, Dorrey Lyles, Love Newkirk, The Union, Timothy Riley, Chris Tofield, Joe Williams Scholarship Sextet, and Woody Woods. A wide array of musicians will be performing, as well, including: Jens Balzereit, Wendell Carroll, Werner Gürtler, Gregory Kelly, and Tony Wells. Tickets each day are $39.
LAS VEGAS FILM FESTIVAL RETURNS TO LAS VEGAS IN JULY
The 6th Annual Las Vegas Film Festival (LVFF) will return to the LVH July 18 – 21 and present the freshest, new talent in filmmaking. Celebrating cinema, LVFF will showcase more than 60 original films, shorts and documentaries during the four-day festival. Information and rules for submitting films and screenplays is available at www.lvfilmfest.com and the deadline is April 15.
In addition to film screenings, LVFF hosts multiple premiere parties, cocktail mixers, dinners, red carpets, VIP parties, interactive and specialty panels, a screenplay competition and a closing night award reception. Tickets for individual screenings start at $10. An all-day film pass is $75 and the High Roller Pass is $200.
TRISTAR Sports Memorabilia Hosts Celebrity Meet and Greets
TRISTAR Sports Memorabilia has set up a series of celebrity meet and greets with fees applying, call 702-534-1650. The lineup includes: Mike Tyson, March 28-31 from 2-3 p.m.; professional wrestler and former Olympic Gold Medalist Kurt Angle on Saturday, March 30 from 1 to 2 p.m.; pro Football Hall of Fame quarterback Joe Montana on April 5 from 3:30 – 4:30 p.m. and April 6 from 12:30 – 1:30 p.m.; and Earvin "Magic" Johnson Jr. on Wednesday, April 24 from 3 to 3:45 p.m.
OPPORTUNITY VILLAGE HOLDS CELEBRITY POKER TOURNAMENT
Opportunity Village is inviting guests to play against the stars in the 8th Annual Opportunity Village Celebrity Poker Tournament fundraiser on Saturday, April 6 at 1 p.m. inside Caesars Palace Poker Room. One grand prize winner will receive a seat in the 2013 World Series of Poker main event in addition to other prizes. Registration fee is $300, which includes one seat in the tournament and a VIP brunch for the player and a guest at PURE Nightclub inside Caesars Palace.
Celebrities scheduled to appear include: "The Apprentice" and current "All-Star Celebrity Apprentice" contestant Omarosa; actresses Tia and Tamera Mowry; and members of "Chippendales The Show" at the Rio including James and Jaymes, also from "Amazing Race" season 21.
AID FOR AIDS OF NEVADA HOLDS ANNUAL AIDS WALK AT UNLV
Aid for AIDS of Nevada (AFAN) will host its 23rd annual AIDS Walk Las Vegas at the University of Nevada Las Vegas (UNLV) campus on Sunday, April 14 beginning at 8 a.m. Penn & Teller will return and serve as grand marshals for their 12th consecutive year in addition to hosting the Penn & Teller Challenge, which promises to match a portion of funds raised by their team. Hosting the event will be Chippendales Jaymes Vaughan and James Davis, who were seen during a recent season of CBS' "Amazing Race."
Following the AIDS Walk, a Food Truck Round-Up and picnic will be held on the UNLV campus, with 10 percent of sales being donated back to AFAN. Registration is free, but a minimum donation of $50 per person is encouraged and includes an official AIDS Walk T-shirt.
MORE UPCOMING FUNDRAISERS
The Dress for Success Southern Nevada fundraiser "Springtime in Paris Luncheon and Fashion Show" will be held Friday, April 5 at Paris from 11 a.m. to 1:30 p.m. The fashion show during lunch will be produced by hat designer Louisa Voisine who creates the distinctive hats seen at marquee events, like the Kentucky Derby or royal weddings. Tickets are $100.
Women's Resource Medical Centers of Southern Nevada (WRMCSN) will host the 28th Annual Shareholders in Life Banquet & Silent Auction at the Rio Pavilion Convention Center on Friday, April 26 at 5:30 p.m. The keynote speaker will be former Governor Sarah Palin. Tickets are $100 and $200.
Column Continues Below Advertisement
CONTINUE ON TO...:

THIS WEEK'S >LAUGHLIN NEWS
LAST WEEK'S >LAS VEGAS NEWS
>VEGAS VIEW FULL NEWS ARCHIVES
Return to >"Heard Around Town"
Return to >Las Vegas Leisure Guide