<!A-- Left Column -->

Country star Aaron Tippin will be center stage at the Tropicana Express on April 12. Tickets are $25 and $35 for his 8 p.m. show.
Tippin began performing in local honky tonks in the 1970s. He competed on the TNN's You Can Be A Star TV talent contest in 1985, landed a songwriter's contract and moved to Music City in 1986. He performed his first Nashville nightclub show in 1990, which earned him a recording contract with RCA records. Before ever setting foot on tour, he was afforded the opportunity to join Bob Hope on a USO tour to Saudi Arabia during the Gulf War. After Tippin came home, hits for RCA led to concert dates with such superstars as Brooks & Dunn, Reba McEntire and Hank Williams Jr. Tippin became one of the most memorable country personalities of the 90s earning five Gold Records and one Platinum while with RCA between 1990-1997.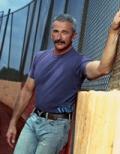 After Tippin parted ways with Lyric Street records in 2004, he began recording a brand new CD that he released on his own label called Nippit Records, which is Tippin spelled backwards. The album titled Now & Then is a mixture of new songs and some of his greatest hits. In addition, Tippin also released two brand new music videos, Ready To Rock (In A Country Kinda Way) and He Believed, which starred Tippin's son Teddy as a "young Aaron."
Tippin has many other talents including being a welder, truck driver, wine maker and fisherman. He became a commercial pilot at age 17 and owns four planes. In 2005, Tippiin decided to close his firearms store Aaron Tippin Outdoors, which had been in operation for 10 years, and converted the building into management offices and his own recording studio.
World-class magician Franz Harary will perform at the Riverside Resort, April 2-6, in Don's Celebrity Theatre at 8 p.m. Tickets are $25.
Harary designs and creates all his own illusions. This was best demonstrated on an NBC-TV special in November 1994, when Harary vanished the Space Shuttle before a live audience at the Kennedy Space Center. Since the fall of 1991, Harary has fascinated audiences throughout Asia. Franz has starred on his own one-hour television specials in Singapore, China, Malaysia, Thailand and Indonesia. In Indonesia, he also guest-starred on the No. 1 sitcom in that country. That episode was the highest-rated program ever in the history of the show.
Born and raised in Ann Arbor, Mich., Harary's fascination with magic began in his youth, as did his avid interest in the arts. He attended Eastern Michigan University on a classical voice and music scholarship. While in the Michigan Marching Band, Harary convinced the director to let him merge his passions for music and magic by designing illusions as part of the half-time shows. Harary once made the trumpet section vanish from the 20 yard line and reappear at the opposite end of the football field. Since then, his magic has been featured at countless sporting events including the 1983 Rose Bowl and the 1989 Super Bowl.
Harary's credits have come to read like a veritable who's who of today's pop music industry. His clients include: Janet Jackson, Alice Cooper, Bobby Brown, MC Hammer, Tina Turner, Earth, Wind and Fire as well as countless others.
The Third Annual Laughlin / Runnercard Half Marathon and 5K Run is set for a course along the Colorado River on March 29. The half marathon will start at 7:30 a.m. and the 5K run at 7:45 a.m. There were more than 300 runners last year. Professional timing is provided by Runnercard. Live music will be playing at the start/finish line near the Avi Resort Events Arena. An awards ceremony will take place afterwards at 11 a.m. in the Avi Resort's River Garden Pavilion. All participants will receive an event T-shirt. The cost through March 27 is $45 for the half marathon and $35 for the 5K run and goes up $10 the day of the event. For information, call 435-680-1592.

TOP OF NEXT COLUMN
The Aquarius will host a performance with Creedence Clearwater Revisited on Sunday, April 13 at 8 p.m. in the Aquarius Outdoor Amphitheater. Tickets are $30 plus tax for general admission and $40 plus tax for premium seating. Upcoming performers include Foreigner on April 25 and 26; Trace Adkins on May 10; and The Pointer Sisters on May 17.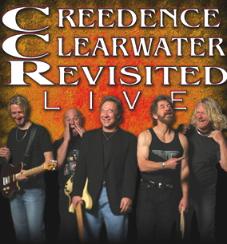 Stu Cook and Doug "Cosmo" Clifford, the Rock and Roll Hall of Fame rhythm section (bass and drums respectively) of Creedence Clearwater Revival launched Creedence Clearwater Revisited in 1995. The reaction to Creedence Clearwater Revisited's concerts has been astounding, and has been driven in part by a generation of kids who, as Cosmo says, "weren't even born when the music was out."
The "Dodge Xtreme Bulls Ride Hard Tour" featuring 40 of the PRCA's top-ranked bull riders will compete on April 12 and 13 for $50,000 each day in prize money and points toward earning a spot in the National Finals Rodeo in Las Vegas in December.
On April 5, it will be Monster Trucks taking over the Special Events Arena north of the Avi Resort, and on April 12, it will be Demolition Derby time.
The Celtic Tenors will make an appearance at 7:30 p.m. on April 2 at the Mohave High School Auditorium, Center for the Performing Arts in Bullhead City, Ariz., which is across the Colorado River from Laughlin. This group's debut album went immediately to No. 2 in the UK and to No. 1 in Ireland and Germany. They won the German Grammy-equivalent for Best Classical Crossover Album. They are a staple of the Celtic musical circuit and are rapidly re-inventing the entire tenor idiom. Tickets are $20 at the door. For information, call the chamber at 800-987-7457.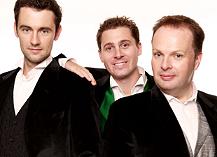 The 58th Annual Burro Barbeque will be held on April 19 at 10 a.m. in Community Park in Bullhead City. Admission is free and food tickets will be sold at the event. The event will have live music, dance performances, tug-o-war and horseshoe competitions, children's games and arts and crafts booths, pony rides, vendors and lots of slow cooked beef barbeque. For information, call 928-754-4121.
The 2008 Tri-State Heart Walk fundraising event will be held on March 29. The walk will be held along the Riverwalk by the Laughlin casinos. Registration begins at Fishermen's Access on Casino Drive - the park next to the Riverside Resort at 7 am. and the walk starts at 8 a.m. The cost is a donation to participate. For information, call 928-279-0285.
Harrah's new springtime promotion, "You Make The Call," lets participants make their own winning decision. Now through May 11, Harrah's guests may enter daily (except Wednesday) 5 p.m. drawings for a chance to choose a $50 Reel Rewardsr Cash coupon or trade for a hidden prize with a chance to win up to $200 in Reel Rewards. Eligible promotion participants will also have an opportunity to return for a chance to win a share of $13,000 during the grand finale on Thursday, June 26.
Reel Rewards Express Cash Coupons allow guests to get into the gaming action quickly. Total Rewards members place their membership card into the reader box prior to placing the Reel Reward coupon into the bill validator. The Reel Rewards coupons are redeemable for cash at any slot or video machine using a Total Rewards card. More information about the "You Make The Call" promotion is available on their website.
CONTINUE ON TO...:
>THIS WEEK'S LAS VEGAS NEWS
>LAST WEEK'S LAUGHLIN NEWS
>VEGAS VIEW FULL ARCHIVES
>Return to "Heard Around Town"
>Return to Las Vegas Leisure Guide