IMPRESSIONIST BETHANY OWEN HELD OVER AT THE EDGEWATER
Female impressionist Bethany Owen, known as "The Woman of 1,001 Voices and Faces," has been performing her national touring one-woman stage show, "One Voice," at the 250-seat, cabaret-style Kokopelli's Showroom at the Edgewater since Feb. 15. Her six-week contract has been extended through May. Owen will continue to perform a 7 p.m. show Monday-Thursday. Tickets are $15, call 702-298-2453.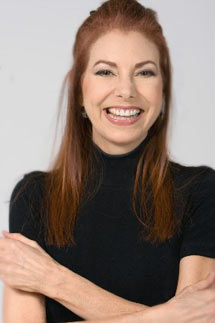 Owen, who has been touring nationally for seven years, celebrates the zany and fun side of celebrity personalities through the use of comedic parody and musical vocal tributes. She takes on their character look, body language and facial expressions through the use of quick costume and wig changes.
IT's RODEO SEASON IN LAUGHLIN
The "Laughlin River Stampede" will take place March 25-28 at Laughlin Events Park. The annual PRCA Rodeo is a town-wide event that has all the major players riding into town, Thursday-Sunday.
Next month, the "Laughlin Xtreme Bulls" will bring the top 40 bull riders in the PRCA to town to compete for a $60,000 purse on April 10 and 11. For information on Laughlin community events, call 800-227-5245 or visit laughlinchamber.com.
EDGEWATER BRINGS IN CONFEDERATE RAILROAD
Confederate Railroad, which first rolled onto the national country music scene in the early 90s, will perform at the Edgewater Event Center in the parking lot on March 27. Tickets for their 8 p.m. show are $10.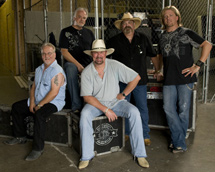 From rowdy country to raw emotion, a Confederate Railroad concert today covers a wide range of feelings. Young people rock to "Trashy Women," while parents sing along to "Jesus and Mama." The band plays 100 or more dates each year and they stay around for fans to get autographs, pose with the group for a picture, or just say "hello."
RICOCHET STOPS AT RIVERSIDE
Ricochet will be headlining at Don's Celebrity Theatre at the Riverside, March 24-28. Tickets are $27.50 for the group's 8 p.m. shows.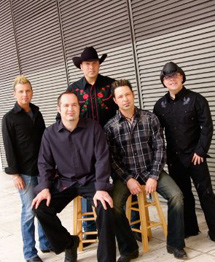 Ricochet had its beginnings in 1993 when the band's original drummer Jeff Bryant invited Oklahoman Heath Wright to join his band Lariat, which also included Jeff's brother and original Ricochet fiddle and mandolin player Junior Bryant. Lariat officially disbanded and when Greg Cook, also from Oklahoma, joined in 1994, Ricochet was born.
One year later, the group secured a deal with Columbia Records (later Sony Music) and in 1996 vaulted to the top with their sophomore single, "Daddy's Money." More albums and hit singles followed until the band parted ways with their label. Other than adding three new members in the past eight years, and updating their sound to stay relevant in the digital age, the band hasn't really changed much. They still log countless hours of bus travel in between their 100-plus shows a year.
TOP OF NEXT COLUMN
PIONEER HOLDS PARKING LOT RODEO PARTY
A Rodeo After Party will be held at the Pioneer in the parking lot on March 26 and 27. Festivities will include live music by Littletown from 9 p.m.-1 a.m., dancing, drink specials, mechanical bull riding, and PRCA cowboys on hand for meet-and-greet including The Wolfpack; bareback riders Tom McFarland, Royce Ford, Wes Stevenson and Will Lowe; plus steer wrestlers Dane Hanna and Jake Rinehart. Entrance to the parties is free.
HARRAH's HIGHLIGHTS DARRYL WORLEY IN FIESTA SHOWROOM
Country music artist Darryl Worley will star in the Fiesta Showroom at Harrah's on March 26 at 9 p.m. Tickets start at $35, call 800-447-8700.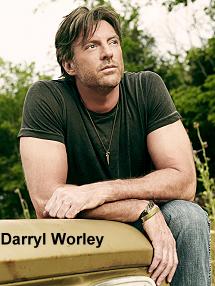 Worley signed with DreamWorks Records in Nashville in 2000, and released four albums: "Hard Rain Don't Last" (2000), "I Miss My Friend" (2002), "Have You Forgotten?" (2003), and "Darryl Worley" in 2004. After the label closed in 2005, he moved to 903 Music, an independent label owned by Neal McCoy, and released "Here and Now" in 2006, shortly before that label's closure. His most recent studio release is 2009's "Sounds Like Life" via Stroudavarious Records, owned by James Stroud.
Worley's six albums have produced 18 singles, three No. 1 hits, and nine singles in the Top 40.
ROSANNE CASH PERFORMS OUTDOORS AT AQUARIUS
Rosanne Cash, who was nominated for a 2010 Grammy Award for "Best Pop Collaboration with Vocals" for "Sea of Heartbreak" with Bruce Springsteen, will headline at the Aquarius Outdoor Amphitheater on March 27 at 8 p.m. Tickets start at $30, call 800-435-8469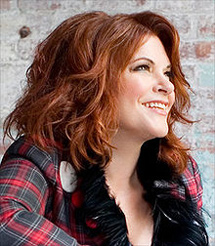 Cash, the eldest daughter of the late Johnny Cash and his first wife, is an American singer-songwriter and author. Although she is often classified as a country artist, her music draws on many genres, including folk, pop, rock and blues. In the 1980s, she had a string of chart-topping singles with the most commercially successful being her 1981 breakthrough hit "Seven Year Ache."
Since 1991, Cash has released five albums, written two books and edited a collection of short stories.
Cash won a Grammy in 1985 for "I Don't Know Why You Don't Want Me," and has received nine other Grammy nominations. She has had 11 No. 1 country hit singles, 21 Top 40 country singles and two gold records.
BRIEF ITEMS
The Harry James Orchestra conducted by Fred Radke will be a musical break from the rodeo on March 26 at 7 p.m. at the Avi Convention Center. Cost is $14.
The Annual Kiwanis Demolition Derby will be held at the Avi Events Arena north of the casino on Saturday, April 3.
The Edgewater is continuing with ongoing "Comedy on the Edge" every Friday, Saturday and Sunday at 7 p.m. Upcoming acts are: March 26-28—Vince Morris and Keith Bender; April 2-4—Ken Rogerson and Richard Stockton; and April 9-11—Darryl Rhoades and Laurie McDermott.
The Tropicana Express will promote the rodeo spirit in The Pavilion Theater with "Gone Country-Best Little Roundup" - featuring the Gone Country Dancers, comedian/ventriloquist Michael Ziegfeld and tributes to Garth Brooks, George Strait and Reba McEntire, March 24-28. Show are 8 p.m. Wednesday-Sunday, with matinees at 3 p.m. on Saturday and Sunday. Tickets are $10.95.
Ron Stubbs, "The Rock 'n' Roll Hypnotist" will perform his hypnotic comedic romp through the inner mind at the Riverside, March 30 - April 4. Tickets are $27 for his 8 p.m. shows.

CONTINUE ON TO...:
>THIS WEEK'S LAS VEGAS NEWS
>LAST WEEK'S LAUGHLIN NEWS
>VEGAS VIEW FULL ARCHIVES
>Return to "Heard Around Town"
>Return to Las Vegas Leisure Guide