CELINE ASTOUNDS AT CAESARS!

Celine Dion's brand new show at The Colosseum at Caesars Palace is "simply beyond marvelous!" It is pure class and the show to see. Ticket demand is so great that tickets for her December and January shows are already on sale. She began her three-year contract this month to do 70 shows per year. Tickets range from $55 to $250, call 877-4-CELINE (423-5463).
Column Continues Below Advertisement



This show has many surprises and twists and turns. It begins with video of her world tour and then the extra wide stage is revealed with a giant building- size white curtain that in an instant is sucked into mid-air to reveal the most amazing set with 31 live musicians. While singing a few of her biggest hits a massive chandelier is lowered as a focal point. Dion makes many costume changes throughout the show switching from one glamorous elegant gown or outfit including knockout shoes to another.

This show reveals many high-tech surprises and even throws in some retro laser lights. She mixes her music styles, pays tribute to artists such as Ella Fitzgerald, Stevie Wonder and Michael Jackson, and sings a French classic that even brings her to tears.

Unlike her last show three years ago that combined her incredible talents with Cirque du Soleil's creative efforts; this show is all about her phenomenal abilities, which makes it even much more appealing.

Kudos Miss Celine Dion! Exquisite!

COMEDIAN JO KOY DEBUTS AT MGM

Comedian and Las Vegas native Jo Koy will debut his stand-up routine at the Hollywood Theatre at MGM Grand May 5 – 7 at 10:30 p.m. nightly. Named as one of the "10 comics to watch" by "Daily Variety," Jo Koy can be seen regularly on E!'s "Chelsea Lately." Koy mixes a lively physical presence with full energy, sharp observational humor and inspirational family-based laughs. Tickets are $39, $49 and $59, call 800-929-1111.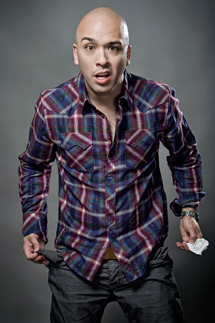 RICE & COMPANY TO OPEN AT LUXOR
Rice & Company, an Asian bistro will open at the Luxor in late spring. The 10,000-square-foot restaurant, sushi bar and lounge will offer contemporary Chinese and Japanese cuisine, an array of sushi and sashimi selections including dozens of innovative rolls, as well as specialty cocktails and an expansive sake menu without the high prices.
Rice & Company is the newest dining concept by food and beverage industry veteran and restaurateur David Wu. It will have three semi-private dining rooms accommodating 10, 30 and 40 guests, respectively and be located on the second level at the entryway to The Shoppes at Mandalay Place. It will be open daily from 11 a.m. until 11 p.m., and the lounge will stay open until 2 a.m.
SUMITA BEAUTY OPENS AT FASHION SHOW MALL
Sumita Beauty, the leader in Eastern Beauty traditions, has opened its 16th store and first outside of California in the Fashion Show Mall. Sumita Beauty shapes more than 1 million brows per year. Since 1986, Sumita Beauty has mastered the Art of Threading ®, a non-invasive hair removal process used primarily for brow shaping with the use of cotton thread and The Art of Mehndi ®, a traditional art form of temporarily using natural henna to give the body a temporary tattoo effect.
KANSAS & STARSHIP WITH THOMAS VISIT EASTSIDE CANNERY
Two classic rock bands, Kansas and Starship starring Mickey Thomas, will perform at the Eastside Events Center on June 5 at 8 p.m. Tickets are $34.95, $44.95 and $54.95, call 702-856-5470.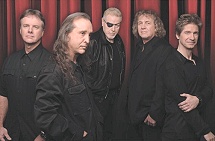 Known for its music and meteoric rise in the industry, Kansas started as a garage band in Topeka in 1970. Within eight years, the group sold millions of records and sold out concert venues. Kansas is made up of five talented musicians, four of whom are original members.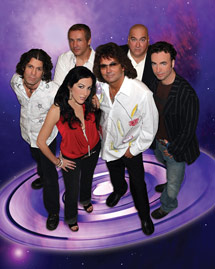 Starship, starring Mickey Thomas, worked its way up the charts in the 1980s and 90s. Thomas joined Jefferson Starship in the late 70s and the band was later renamed Starship. Thomas will also incorporate songs from his two solo albums and his time with The Elvin Bishop Band.
ACTOR KEVIN NEALSON DOES STAND UP AT THE SUNCOAST
Comedic performer and nine-year "Saturday Night Live" alum Kevin Nealon will perform his stand up act at the Suncoast Showroom, April 2 and 3. Tickets start from $15.95, call 702-636-7075.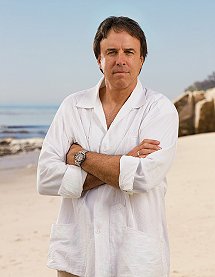 Nealon has attracted quite a following for his role in the Showtime series "Weeds," nominated twice for a Golden Globe Award and twice for a Screen Actors Guild Award. He can currently be seen Adam Sandler comedy "Just Go with It," starring alongside Sandler, Jennifer Aniston and Nicole Kidman. Nealon stars as "Adon," one half of a plastic-surgery-obsessed couple. Nealon can also be heard as the voice of the title role in the stop-motion animated series "Glenn Martin, DDS," airing on Nick at Nite.
CELEBRITIES LINE UP FOR MJCI CHARITY TOURNAMENT
The 10th Annual Michael Jordon Celebrity Invitational (MJCI), hosted by Aria March 31-April 3, will be held at Shadow Creek, one of the country's most exclusive golf courses, which will open its doors to the public for the first time. The celebrity-amateur tournament pairs one celebrity with four amateur participants. Ticket information is online at www.MJCIgolf.com.
Among the committed celebrities are: Drew Brees, Wayne Gretzky, Ken Griffey, Jr., Marcus Allen, Mario Lemieux, Boris Becker, John Smoltz, Spike Lee, Don Cheadle, Brian Baumgartner, Shannon Elizabeth, Larry David, Gabriel Aubry, Jerome Bettis, Sam Bradford, Stuart Scott, Brandi Chastain, Richard Dent, Paul O'Neill, Mike Piazza, Anthony Anderson, Maury Povich, Dennis Haysbert, Alan Thicke, Adrian Young, Anfernee "Penny" Hardaway, Grant Show and Boris Kodjoe.
MIDDLE EASTERN SENSATIONS PERFORM AT THE PALMS
Lebanese artist Wael Kfoury and Syrian songstress Rouwaida Attieh are set to perform at the Pearl at the Palms on Saturday, April 23, at 8 p.m. Tickets range from $73 to $299, call 800-745-3000.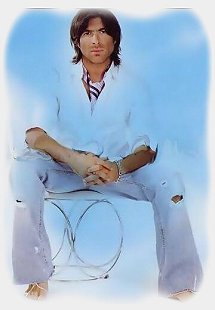 Kfoury has many titles including "Prince of Romance" and "Prince of the Romantic Song." In 1992, Kfoury participated in a talent show, "Studio El Fan," where he won the gold medal. Since then, he has released hundreds of songs and immediately became one of the most well known artists in Lebanon.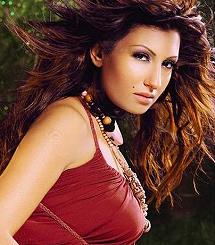 Attieh was the first runner-up on the first season of "Super Star," the pan-Arab version of "American Idol." She excels in classical Arabic "tarab" style and the Levantine "dabke" style. In 2004, she released her debut album "Min Nazra" and received the award for "Best Rising Singer" from Tunisia and won the title of "Best Arab Singer," which she won in 2005.
TOP OF NEXT COLUMN
FUNDRAISING COMEDY SHOW BEING HELD AT CSN
A comedy show featuring Eric Schwartz aka Smooth-E and David Gee will take place on Thursday, March 31 at 7 p.m. at the CSN Cheyenne Campus, Recital Hall Room 1430. Tickets are $5 at the door or call 702-651-4382 and the proceeds will go Three Square Food Bank.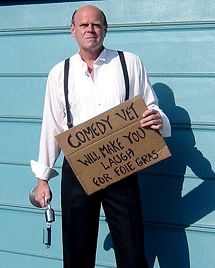 Schwartz is one of the most-downloaded comedians and "E! News Daily" host Ryan Seacrest says he is "rocking the web" with "video that's got everyone Googling." David Gee was named "Best Comedian in a Production Show" four years in a row by the "Las Vegas Review Journal" and was a semi-finalist on ABC's "The Next Best Thing!"
LUXOR's 'FANTASY' INTRODUCES NEW BOMBSHELL VOCALISTS
"Fantasy" at Luxor will feature two new beauties in its steamy adult 10:30 p.m. revue as Lily Arce and Felice Garcia take turns in the starring role during a six-week hiatus for Lorena Peril.
Arce, a gorgeous performer with a powerhouse voice will take the lead in most performances while Garcia, the reigning Miss Henderson, will star in guest performances.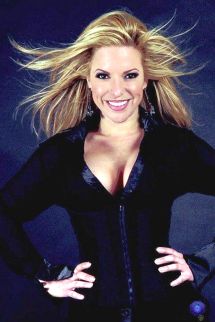 Arce has starred in numerous television commercials, music videos and has performed alongside some of the most notable names in the music industry and appeared in Las Vegas shows including "Sin City Heat," "Sin City Kitties," and "Show in the Sky" at the Rio.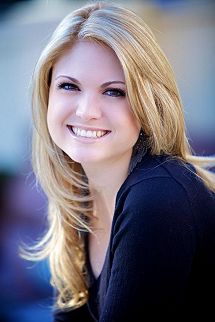 Garcia has appeared in "Folies Bergere" and "American Superstars" in Las Vegas.
KLIP IT FOR KIDZ IS FUNDRAISING EVENT
Comprehensive Cancer Centers of Nevada (CCCN) and the Las Vegas Metropolitan Police Department (METRO) will join forces for the third year to present Klip It For Kidz – a special event to raise money for the Nevada Childhood Cancer Foundation (NCCF). Klip It For Kidz, a free public family event, will be held on Saturday, April 2, from 10 a.m. to 1 p.m. at Town Square. For pledge forms to shave your head or donate 10 inches or more of our hair, visit www.nvccf.org.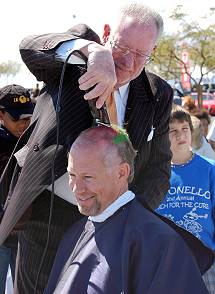 QUICK CLIPS
The Extreme Thing Sports & Music Festival is one of Las Vegas' largest events each year featuring nationally known performers and athletes. Following the day-long event, an official after party at midnight will be held at The Lounge inside the Palms on Saturday, March 26. Indie-hop artist Sage Francis will perform. Cost is $10.
George Wallace, headliner in the "I Be Thinkin'" show now in its sixth year at the Flamingo, will offer free tickets to college students up to the age of 23 throughout the month of March. Students must show proof of valid college ID. Additional tickets are available by visiting the Flamingo Box Office, by calling (702) 733-3333 or online at www.FlamingoLasVegas.com.
The new hit show "SINATRA Dance With Me" at Wynn Las Vegas will be extended through April 30.
"Menopause The Musical®" at the Luxor is celebrating six years of performances in Las Vegas and 10 years worldwide since it made a modest debut in a converted perfume shop in dowtown Orlando, Fla. in 2001.
Rapper Flo-Rida is leaving the Sunshine State and heading to Sin City for a live performance on Friday, March 25 at the Strip's newest nightclub, Chateau Nightclub & Gardens at Paris. Admission is $20 for women, $30 for men.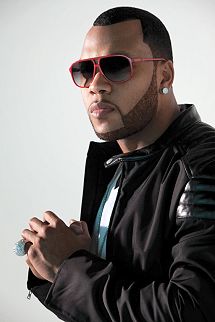 Spago at The Forum Shops at Caesars Palace has introduced a new pre-theater menu for Celine Dion's celebrated return to the Colosseum. Offered from 5:30 p.m. – 6:30 p.m. on show nights, guests can begin their evening with a three-course menu designed by Executive Chef Eric Klein for $60.
Singer-impressionist Tom Stevens will perform his one-of-a-kind show at the Suncoast Showroom on March 26 and 27. Tickets are $10.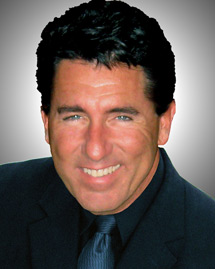 Exclusive Palms resident DJ, "Pauly D" DelVecchio from "Jersey Shore," co-stars in a music video for the second time with YouTube sensation, Keenan Cahill, singing and dancing along to Pauly D's newest track entitled, "Beat Dat Beat." Footage was shot inside the Palms in the Sky Villa Suite and at Nove Italiano.
Flightlinez and the Fremont Street Experience will hold a day-long, noon to midnight, fundraiser on March 28 with proceeds from all zipline rides benefitting the Professional Drivers Association and the family of slain cab driver Tesfaye Arze. A.N.L.V. cab driver, Arze, 30, was killed while on duty in the early morning hours on March 4 in an alleged attempted robbery. Rides are $15 and $20.
Pinnacle Entertainment Inc., owner of seven U.S. casinos and none in Las Vegas, has formed an alliance with Wynn Resorts Ltd. that lets customers use their loyalty points at the Wynn and Encore resorts.
Luxury carrier LV Air, which will begin non-stop service from New York to Law Vegas August 2011, has selected Rumor, which was recently voted the "No. 2 Top Hotel in Las Vegas" by British Airways, as a home-base for their crew and flight attendants. Rumor is a 150-room, all suites resort.
The Utah Shakespeare Festival will hold its fourth annual fundraising event at Lawry's The Prime Rib on Thursday, April 28. The famous festival will continue its 50th anniversary celebration June 23 to Oct. 22 with an eight-play season. This fundraising event will feature an evening of food and entertainment with festival artists and friends. Tickets are $125, with $70 as a tax-deductible contribution, call 435-586-7880.
NEW COCKTAIL CREATIONS
Tacos & Tequila at the Luxor has added a new margarita called the "Chonga." The 54-ounce party in your mouth, frozen margarita tosses in two upside down 7-ounce Sol beers that flow directly into the giant margarita.
FIRST Food & Bar inside the Palazzo has created a cocktail honoring the craziness that is the world of pop culture this month. It's the Winning! Duh! Tiger's Blood Transfusion cocktail.
The Rockhouse on the Strip is throwing a Charlie Sheen party called "Sheen Mondays" every Monday night. The ultra-dive bar also introduces its newest cocktail for warlocks with a different constitution, a different brain and a different heart; the Tiger Blood Tea.
Column Continues Below Advertisement
CONTINUE ON TO...:
>THIS WEEK'S LAUGHLIN NEWS
>LAST WEEK'S LAS VEGAS NEWS
>VEGAS VIEWS FULL NEWS ARCHIVES
>Return to "Heard Around Town"
>Return to Las Vegas Leisure Guide