ANNUAL RIVER RUN TAKES OVER LAUGHLIN!

Dal Con Productions' 35th Annual Laughlin River Run with thousands of motorcycle enthusiasts will invade the whole town Wednesday-Saturday, April 26-29. As one of the largest bike rallies in the western United States, the annual River Run expects more than 35,000 participants who will partake of special events, music, and heavy duty bike watching and riding. Acres of vendors will be located in the Colorado Belle and Edgewater's parking lots.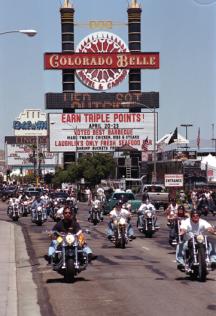 The official Harley Davidson headquarters will be in the Edgewater parking lot with riding demos. The Edgewater will host the Hogs & Heifers Bartainers in the Party Zone Wednesday through Saturday.
The Ink Mayhem Tattoo Convention will return to the Colorado Belle's D Deck while the Center Circle in front of the casino's main entrance will be a late-night party spot featuring a DJ and plenty of beer.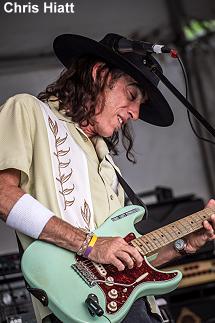 The Colorado Belle will also feature free live entertainment by four blues bands Wednesday through Saturday on the Loading Dock stage: Preston Shannon, the "King of Beale Street;" Bill Magee's New York/Chicago style blues; Chris Hiatt; and John Earl and the BoogieMan band featuring guitarist Chris Tofield.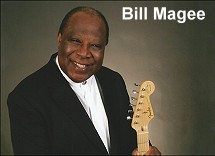 The Ms. Laughlin River Run® 2017 contest competing for $1,000, $400 and $100 cash prizes will be held Friday, April 29 at 4 p.m. at the Riverside Resort.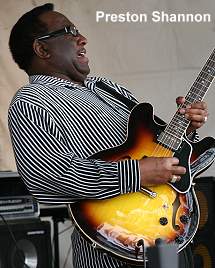 The American Heroes Charity Poker Run will be held Friday, April 28 from 8:30-10 a.m. The fundraising ride takes in the Old Route 66 and Mother Road Harley-Davidson® Party. It's $15 for the rider and $10 for a passenger.
The Colorado Belle will host the Early Bird Poker Run on April 27, 28 and 29 starting any time after 9 a.m. and finishing before 3 p.m. The start location is the Riverside Resort Starview Room, the finish location in the Colorado Belle Vendor Area, and the ride goes to the London Bridge and Pirate Cove. Awards pasting will be Saturday, April 30 at the Colorado Belle Loading Dock Grille.
The Custom Bike Show will be held at the Center Circle adjacent to the Colorado Belle's main casino entrance on Saturday, April 29 from 11 a.m. to 3 p.m. Prize money is $250, $500 and $700.
CHEAP TRICK HEADLINES EDGEWATER'S E CENTER
Cheap Trick with their 17th studio album "Bang Zoom Crazy... Hello," the group's first in more that five years, will perform at the E Center at the Edgewater on Friday, April 28 at 8 p.m. Tickets range from $45 to $85.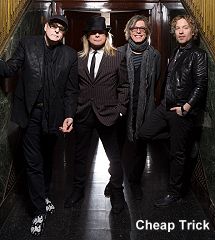 A year ago in April, Cheap Trick joined the Rock and Roll Hall of Fame roster in the 31st induction ceremony in Brooklyn. The Rockford, Ill., born band has been fronted since 1974 by vocalist Robin Zander on rhythm guitar, lead guitarist Rick Nielsen, and bass guitarist Tom Petersson. Nielson's son Daxx became the group's drummer in 2010 when Bun E. Carlos left.
With their special brand of music, Cheap Trick keeps up an impressive tour schedule. In 2012, the foursome opened for Aerosmith on the Global Warming Tour. In 2014, they went on tour as special guests with rock group Boston. In 2015, the band toured extensively with Peter Frampton in the United States.
EXCITEMENT BUILDS FOR KISS VISITING LAUGHLIN
The notably recognizable group KISS will be overwhelming an outdoor amphitheater audience when they visit the Laughlin Event Center on Saturday, April 22 on their "Freedom To Rock Tour." The ticket range for their 8 p.m. show is $64 to $179 with suites available for $250/$350.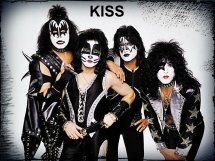 Over 40 years, the distinctive quartet have made record-breaking global tours, released 44 albums, and sold more than 100 million albums worldwide. The Rock and Roll Hall of Famers received the ASCAP Founders Award in 2015 and became America's No.1 Gold Record Award winning group of all time.
KISS is known for far more than music, it is a powerful brand. KISS has been featured in major advertising and marketing campaigns for Hello Kitty, John Varvatos, Google Play, and appeared in a Dr. Pepper Super Bowl commercial and advertising campaign in support of their Hottest Show On Earth tour. Founding KISS band members Gene Simmons and Paul Stanley are now a part of the culinary world with a string of restaurants named Rock & Brews and KISS by Monster Mini Golf at the Rio in Las Vegas.
WILLIE NELSON AT HARRAH'S DURING RIVER RUN
While all the bikers are visiting Laughlin for the annual River Run, country music legend Willie Nelson and Family will appear in concert at Harrah's Rio Vista Amphitheater with country musician and songwriter Steve Moakler on Friday, April 28 at 8 p.m. Show tickets range from $45.50 to $91.50.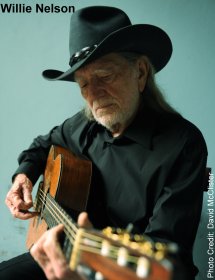 Nelson was inducted into the Country Music Hall of Fame in 1993 and received the Kennedy Center Honors in 1998. In 2011, he was inducted to the National Agricultural Hall of Fame for his labor in Farm Aid and other fundraisers to benefit American farmers. In 2015 Nelson won the Gershwin Prize, the lifetime award of the Library of Congress. The country singer-songwriter known for hit songs like "Crazy" and "On the Road Again" was included by Rolling Stone on its 100 Greatest Singers and 100 Greatest Guitarists lists. He rose to prominence at the end of the 1960s and contributed to the "outlaw country" subgenre. He will turn 84 on April 29.
PIONEER PROMOTES ROCKIN' COUNTRY CONCERT SERIES IN APRIL
The Pioneer will be holding a country concert series in the Front Parking Lot every Saturday in April at 8 p.m. Tickets are $10. The lineup will include: Carter Winter April 1; LANco April 8; Tony Jackson April 15; and The Cadillac Three April 29.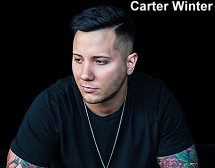 Carter Winter from Ohio is becoming one of the most sought after talents in the Midwest and gaining national recognition. He has played with a number of major label artists, including most recently a sold out concert with Thomas Rhett, The Cadillac Three and The Swon Brothers.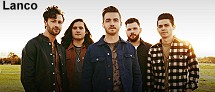 LANco is comprised of five best friends making music and working to create something bigger while grinding it out on the road to build an identity. Formed in 2012, they became Lancaster & Company, now known as LANco. Now they are looking forward to the release of their upcoming full-length debut album produced by Jay Joyce. LANco is among the first acts signed to Sony Music Nashville since the arrival of new Chairman and CEO Randy Goodman.
Country music newcomer Tony Jackson with industry elites such as Hall of Famer Vince Gill, Rock and Roll Hall of Famers John Sebastian and Steve Cropper, and Steel Guitar Hall of Famer Paul Franklin has made a new recording of the immortal tune "Nashville Cats" for his self-titled debut album coming out this year. Jackson is currently a headliner on the recurring Old Dominion Barn Dance in Richmond, Va.
Maggie Rose is a triple threat. She's a multi-faceted artist who can write, perform, and produce a hit song. Rose cut her teeth as the leader of a Bruce Springsteen cover band before beginning to write her own songs and moving at age 19 to Nashville. Since then, Rose has made more than 40 appearances at the Grand Ole Opry, received an Emmy Award, and performed multiple times on the nationally-syndicated "Bobby Bones Show."
TOP OF NEXT COLUMN
BLUES & BREWS FESTIVAL IS ANNUAL EVENT
The 19th Annual Blues 'n' Brews Festival will be held on the Riverwalk and the stage at the Loading Dock Bar and Grille April 14-16. This outdoor event is all about great live blues bands, beer and food happening Friday and Saturday from noon to midnight and Sunday noon to 8 p.m. The entertainment is free with featured acts Preston Shannon, Chris Hiatt, Bill Magee, and John Earl & the BoogieMan Band featuring guitarist Chris Tofield.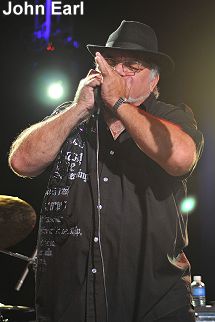 QUIET RIOT BRINGS HEAVY METAL TO THE AVI
Heavy metal band Quiet Riot will bring their rock 'n' roll sound to the Avi on Friday, April 28 at 8 p.m. Tickets range from $20 to $45.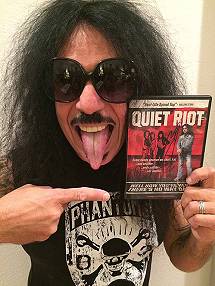 Today, rock 'n' roll phenomenon Quiet Riot's members are Metal Health founding member Frankie Banali, joined by Quiet Riot's veteran bassist Chuck Wright and guitarist Alex Grossi, and vocalist James Durbin, a Season 10 finalist on "American Idol."
Quiet Riot was the first heavy metal band to top the pop chart at No. 1 on Billboard magazine. The quartet became an overnight sensation with their 1983 monster hit album "Metal Health" and went on to become an integral part of pop culture. Their song "Cum On Feel the Noize" is featured in the musical and the movie, "Rock of Ages." In 2008, the song was played in the opening scenes of the movie "Tropic Thunder" during the movie preview parody scenes.
COMEDY FLOURISHES ON WEEKENDS AT THE EDGEWATER
Two different stand-up comedians every weekend make The Edge Lounge at the Edgewater a place for laughter. "Comedy on the Edge" happens on Friday, Saturday and Sunday nights at 7 p.m. Tickets are $15 with a $2 discount on Sundays for U.S/ veterans with an ID.
Comedians coming up on the lineup include: April 7-9 Nathan Timmel and Tim Smallwood; April 14-16 Derek Richards and Rob Neville; and April 21-23 John Tole and Rich Harkaway.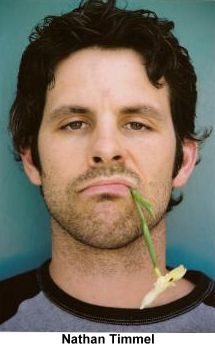 Nathan Timmel will appear with Tim Smallwood. Timmel, a 15-year comedy veteran, presents a comedy mix of storytelling and traditional punchline comedy. His humor is well-crafted, clever and genuine with a mix for high-brow thinkers and straight-ahead jokes. He keeps audiences alert transitioning seamlessly from father and loving husband to a gritty analyst of politics and human nature. Timmel has recorded four comedy CDs with regular airplay on Sirius/XM, visited the "Bob & Tom Show" several times, toured with major comedians including Larry the Cable Guy, Tommy Chong, Lewis Black and Louie C.K, and been overseas to perform for American troops nine times including stops in Iraq and Afghanistan.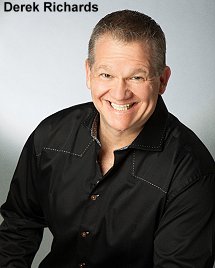 Derek Richards is paired with Rob Neville. Richards, a 21-year veteran of stand-up comedy, has performed with many comedy greats including Damon Wayans, Lewis Black and Jeff Dunham, as well as for U.S. troops in more than 100 domestic shows as well as in Iraq, Afghanistan and 12 other countries. Richards can be heard on the XM Satellite Radio Network and the nationally syndicated, "Bob and Tom Show." His two live CDs are "Sensitivity Training" and "Who's Your Daddy?"
John Tole will share the stage with Rich Harkaway. Tole is a Los Angeles based professional host and stand-up comedian, which he's been for seven years. His humor is fast paced making absurdist food observations, covering the importance of relationships, and giving biting social commentary. Tole has worked with Doug Stanhope and Ari Shaffir. He's entertained at a number of comedy festivals and has been featured on Sirius XM, 24/7 Comedy Radio, and on "Behind The Scenes with Ronnie's Block Party" on Howard Stern.
BILLY BOB THORNTON VISITS THE RIVERSIDE RESORT
Billy Bob Thornton and The Boxmasters will headline in Don's Celebrity Theatre at the Riverside Resort April 6-8 at 8 p.m. Tickets are $35.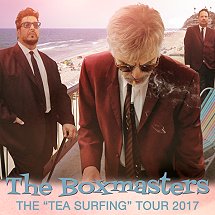 This April, The Boxmasters are celebrating their 10-year anniversary with their "Tea Surfing Tour." The group was formed when Thornton met J.D. Andrew in Bellflower, Calif., and discovered they both came to California to make it in the world of electric hillbilly music. Combining this genre with 60's pop and country rock music, Academy Award-winner Thornton decided to form a band and they took on lead guitar player Micheal Wayne Butler and formed The Boxmasters.
AQUARIUS TEAM SCALED THE STRAT SUPPORTING LUNG ASSOCIATION
Twenty-Five Aquarius team members including general manager Sean Hammond climbed all 108 floors of the Stratosphere Tower in Las Vegas as part of the Scale the Strat fundraiser for the American Lung Association in Nevada. This was the ninth year the event was held at Aquarius' sister property the Stratosphere with participants scaling all 1,455 steps inside the tower. An unprecedented 617 climbers participated this year. So far the event has raised a record $207,250.05.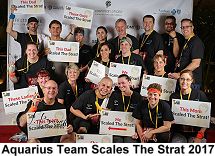 FUTURE ENTERTAINMENT AND EVENTS
The Edgewater has added Melissa Etheridge to its entertainment lineup on Saturday, May 20 in the E Center. The following Saturday, May 27 will feature Mexico's "King of the Accordion" with the Ramon Ayala Y Sus Bravos Del Norte Concert.
Mariachi Divas will appear at the Avi, Sunday, May 7 at 8 p.m. Since 2003, the Mariachi Divas all-female ensemble has been performing weekly at the Disneyland Resort in Anaheim, Calif. Tickets are $15 - $25.
Rock on the Riverwalk Festival will be held April 21-23 with KK Martin Band and Wolf Creek bringing free rock 'n' roll music to the Loading Dock Stage. Festival hours are Friday and Saturday 2-10 p.m. and Sunday noon to 7 p.m.
Another Riverwalk Festival will be held May 5-7. The Baja Days Riverwalk Festival will highlight Mexican cuisine and entertainment featuring Jozev Costaño & the Upfront Band with Mariachis Divinas.
Desperado - A Tribute to the Eagles featuring five talented musicians and vocalists will appear at the Riverside May 3-7. Tickets are $30.
The Riverside Resort is hosting the Polaris RZR UTV World Championship powered by Monster Energy April 13-15. The desert course is west of Casino Drive and will include two world championship UTV races: a Best in the Desert Championship points race and short course UTV Championship race. Other activities will incudes contingency and tech, demos, UTV products vendors, rides with "UTV World Championship Family Fun Poker Run," etc. Most events and amenities will be staged at the Riverside Resort. This event will be televised on NBC Sports.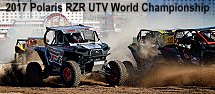 The 20th Annual Gamblers Classic Car Show will take place in the Riverside Resort's South Parking Lot April 20-22 starting at 10 a.m. The Corvettes of Bakersfield present this annual event. For registered participants, there will be an early arriver's mixer from 7-9 p.m. on Thursday. Other activities will include trophies, poker fun run, raffle prizes and a fenced, secured lot.
The World Fighting Championships (WFC) 67 will be held at the Avi Saturday, April 8 at 8 p.m. Tickets range $30-$75.
The Amateur Athletic Union (AAU) North American Weightlifting, Powerlifting, Feats of Strength/Strongman & MAS event will be held at Harrah's Ballroom and Rio Vista Amphitheater Friday-Sunday, April 7-9. Drug free athletes will compete in both indoor and outdoor events in men's/women's/youth divisions.
The International Gift and Craft Show will be held in the SantaFe Room at the Tropicana. This shopping show will feature vendors showcasing handmade items such as exotic Indian skirts and tops, belly dancing and zumba apparel, jewelry, scarves, Pashminas, Native American jewelry and pottery, pain relieving oils and sea salts, candles, home decorations, picture frames, keepsake boxes, tarot readings, and more. Show hours are Friday, 10 a.m. to 9 p.m. and Saturday, 10 a.m. to 6 p.m.
CONTINUE ON TO...:

THIS WEEK'S >LAS VEGAS NEWS
LAST MONTH'S >LAUGHLIN NEWS
>VEGAS VIEW FULL ARCHIVES
Return to >"Heard Around Town"
Return to >Las Vegas Leisure Guide