FITZGERALDS DOWNTOWN BECOMES THE D LAS VEGAS

Fitzgeralds downtown is undergoing a dramatic transformation to become the D Las Vegas Casino Hotel (www.theD.com), scheduled for completion in fall 2012. Extensive renovations will include the 638 rooms, two high-energy bars – the LONGBAR with the longest bar in Nevada and the D Bar, a new escalator in front, new two-story gaming experience, dancing dealers, new sound system and the property will remain open throughout the construction.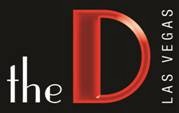 RECYCLED PERCUSSION SIGNS EXTENSION AT TROPICANA
Junk rockers Recycled Percussion have signed a six-month extension at the Tropicana where the band is celebrating its one-year anniversary. The show features the group using everything from buckets and ladders to grinders and the kitchen sink. Upon entrance to the family show, each guest gets a drumstick and instrument so they can play along to the junk rock fun.
The group was formed in 1994 in New Hampshire at their high school talent show. Recycled Percussion was introduced to the country when they placed third on NBC's "America's Got Talent" and became the first non-singing act to ever place in the top three.
Column Continues Below Advertisement
MARTY ALLEN TURNS 90 AND GETS KEY TO THE CITY
To commemorate his 90th birthday and a career that has spanned more than six decades, comedy legend Marty Allen will be presented with the Las Vegas "Key to the City" by Mayor Carolyn Goodman at his performance on Saturday, March 24, at the Louie Anderson Theatre inside Palace Station. His pals such as Louie Anderson, Penn Jillette and many more will be in attendance. Allen and his wife Karon Kate Blackwell will perform on March 24 and 25 and again on April 21 and 22, at 4 p.m. Tickets begin at $49.95.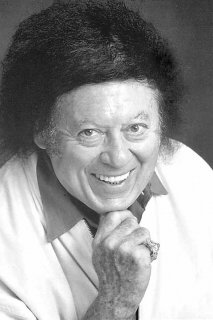 HOUSTON MACPHERSON WILL OPEN AT CLARION
Singing and comic impressionist Houston MacPherson, who packs more than 50 celebrities into his multi-faceted, comedy, family show will open at the Clarion on April 16 with 4 p.m. shows Tuesday through Saturday. General admission will be $29.95.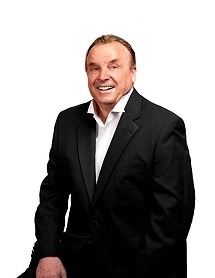 MINT 400 GETS UNDERWAY
The new Miss Mint 400 will be crowned this week on March 22 and join ranks with "Wheel of Fortune's" Vanna White and "Wonder Woman" Lynda Carter, who had the honor in the past. This year's winner will earn a $5,000 cash prize in addition to other prizes, national exposure and a professional photo shoot.
Started in 1967, The General Tire Mint 400 is steeped in American lore, as thousands of racers, as well as celebrities, have attempted to tame the brutal Nevada Desert. The entry list this year has been closed at 325, at the request of the Bureau of Land Management, and there is a waiting list.
The actual race will get underway Saturday, March 24, at Jean, Nev. There will be an After-Race Party on Fremont Street that night beginning at 8 p.m. For a list of activities open to the public and where spectators can watch the race for free, visit http://themint400.com/.
'X BURLESQUE' CELEBRATES 10 YEARS AT THE FLAMINGO
The "X Burlesque" show at the Flamingo will celebrate its 10-year anniversary on Thursday, April 19. In celebration, several new dance numbers have been added to the show, including a country tribute "Down Home Cookin'," "Champagne Wishes," a classic striptease performed inside a traditional burlesque champagne glass, and "Mirror, Mirror," a tribute to famous burlesque dancer Sally Rand. The show is performed nightly at 10 p.m.
FRANK MARINO AND 'DIVAs' SHOW GET BRANDED GAMING TABLE
The Imperial Palace recently unveiled the first Frank Marino and "Divas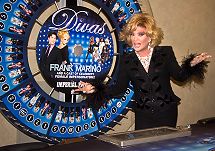 Las Vegas"-themed gaming table. The wheel game puts a new spin by replacing numbers with impersonators from the show, including Cher, Madonna, Lady Gaga, Diana Ross, Liza Minnelli, Janet Jackson and, of course, Marino. To keep the production fresh and exciting, Marino has recently added Rihanna and Katy Perry.
JOHN LENNON EDUCATIONAL TOUR BUS STOPS AT MIRAGE
The John Lennon Educational Tour Bus will pull up to The Mirage's main porte cochere for public tours and recording sessions April 11 – 14 from 3-8 p.m. Visitors can interact with the latest in recording and video technology including products from Avid, Epiphone, Apple and more. The Lennon Bus is a non-profit mobile recording studio and HD production facility that travels the country year-round providing students of all ages with hands-on multimedia experiences assisted by three on-board engineers. For information, visit http://www.youtube.com/user/johnlennonbus.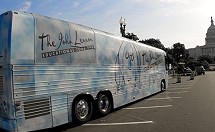 SPECTRUM PERFORMS AT SMITH CENTER AND RECEIVES A STAR
Las Vegas' own Motown and R&B vocal group Spectrum accompanied by a 13-piece orchestra will perform for the first time in six years publicly in Las Vegas at the new Smith Center on April 28 in the Troesh Theater. In addition, they will be honored with a star on the Las Vegas Walk of Stars, and their awards ceremony will be held that night at the Smith Center.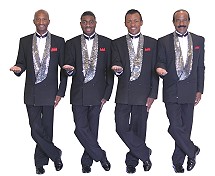 FREMONT STREET EXPERIENCE HOLDS 'MARCH HOOPs'
"March Hoops" is running downtown at the Fremont Street Experience through March 28, with the world's largest NCAA bracket updated daily displayed on the 1,500-foot long Viva Vision screen.
There's also free entertainment nightly with two sexy stage shows – "Hardwood Hotties" and "Dream Team Divas" and the High Hoops Zone, an interactive area where guests can test their skills at 20-, 25- and 30-foot basketball hoops. During the Sweet Sixteen weekend March 22-25, L.A. Vation, a U2 Tribute Band, and Wanted, a Bon Jovi Tribute Band, will hit the stage.
THE ASSOCIATION WILL PERFORM AT THE SUNCOAST
The popular '60s band, The Association with three original members will perform at the Suncoast Showroom April 14 and 15. Tickets are available from $15.95.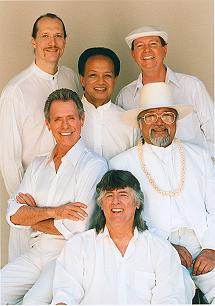 The Association formed in 1965 after the breakup of an 11-man electric folk group call The Men. The group's first album included the chart-topping hits "Along Comes Mary" and "Cherish" and their third album had the No. 1 hit "Windy." The Association has seven Grammy® nominations and a Golden Globe Award nomination in 1967 for "Best Original Music" for the soundtrack to "Goodbye Columbus."
TOWN SQUARE HOLDS 'CAPTURE THE MOMENT' PHOTO CONTEST
Town Square Las Vegas is holding a "Capture the Moment" photography contest. The top three entries in each category will be voted on by the community. The categories are: buildings and landscaping, lifestyle, and architecture. Cash prizes are $500, $250 ad $100. For rules, visit http://www.mytownsquarelasvegas.com/.
TOP OF NEXT COLUMN
NEWS AT A FAST CLIP
The world-famous dance crew Jabbawockeez is extending the run of its show "MÜS.I.C." at Monte Carlo through April 21, 2012, and starting March 23 is adding a 7 p.m. Friday performance.
ROK Vegas Nightclub at New York-New York will close April 1 and the space will be transitioned into a live performance venue slated to open this spring. More details will be forthcoming.
Former Las Vegas Mayor Oscar Goodman was honored this month with a sculpture at a tribute plaza in downtown's Symphony Park. The bronze bust funded by private donors and community leaders was to recognize Goodman for his work in revitalizing downtown Las Vegas during his 12-year tenure that ended due to term limits.
Through May 28, Madame Tussauds Las Vegas is displaying The Abbey Road Traveling Experience featuring a recreation of The Beatles' iconic "Abbey Road" album cover with wax figures of John Lennon, Paul McCartney, Ringo Starr and George Harrison.
Drai's After Hours at Bill's Gamblin' Hall & Saloon marked its 15-year anniversary on March 15 with the debut of DJ Jamie Jones.
The next run of the Neon Reverb Festival is taking place this week, March 20-25. The event involves multiple local bars and venues and a mix of touring and local Las Vegas bands, along with film screenings, comedy showcases, theater performances, poetry, and a storytelling showcase. Festival passes can be purchased by the day or weekend, visit www.neonreverb.com.
Findlay Cadillac and The Las Vegas Cadillac & LaSalle Club will hold a "Cadillac Through The Years" free event displaying more than 60 Cadillac vehicles from the past decades at Town Square on March 25 from 11 a.m. to 5 p.m. The show is free with live music, Cadillac art exhibits and raffles.
"The Hunger Games" film premieres on Friday, March 23, and LBS Burger Joint at Red Rock Resort has created a special menu to honor the games and its tributes. On premiere day, LBS will offer the "District 12" to diners who show their "Hunger Games" ticket stub. The special $12 meal will include a chocolate milkshake, buttermilk onion rings and the Classic Burger.
Playmate Laura Croft, co-star of the E! reality series "Holly's World," will host the "Sexy Bunnies" Easter bash at Crazy Horse III and Posh Boutique Nightclub on Saturday, April 7.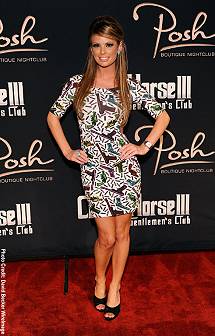 "Vargas' Vintage Vegas Live!" featuring classic Las Vegas showman Art Vargas recreating the city's Golden Era will take place at the Cannery on Friday, March 23. With Vargas will be the Swingin' Swank Set band and special guest star Laura Shaffer. Tickets are $10 at the door.
Reality star and actress Malika Haqq from E!'s "Khloe & Lamar" will celebrate her 29th birthday with twin sister Khadijah at Tabú Ultra Lounge at the MGM Grand on Saturday, March 24. Haqq is widely known as Khloe's best friend and has made several guest appearances on other Kardashian-related shows.
Hash House A Go Go on West Sahara was visited by Cooking Channel's popular show "Unique Eats" on March 14.
"Brain Demystified" will be the free April 4 lecture by Dr. Jeffrey Cummings and other experts from the Cleveland Clinic Lou Ruvo Center for Brain Health held at the Fifth Street School downtown. Doors will open at 5 pm for the hosted wine bar with the panel discussion beginning at 6 p.m. For more information, visit www.symphonypark.com.
PBR Rock Bar & Grill inside Miracle Miles Shops at Planet Hollywood will celebrate the return of the Major League Baseball season on Wednesday, March 28, for the opening games with a $10 offer that includes a 12-ouncde draft with hot dog.
The matchmakers of Los Angeles' premier dating service, Che Dolce, will hold an exclusive motorcar cocktail mixer for singles at Towbin Automotive's luxurious Aston Martin and Bentley Dealership on Thursday, April 19, at 6:30 p.m. To receive an invitation, contact Kari at Kari@CheDolce.com.
The "Up-Do" presented by CollectiveZoo will offer an eclectic collection of food, fun, and music at the Gypsy Den's Village Courtyard, 213 E. Colorado Ave., on Saturday, March 24. This spin on the traditional backyard barbecue will feature a white sand courtyard, Tiki bar area, and onsite shops and galleries. Local DJs will begin at 1 p.m. with a special "All-Star" guest DJ at 5:30 p.m. Entrance is $15 for two hours of open bar from 1-3 p.m.
LAS VEGAS HOLDS VARIED FUNDRAISERS
Opportunity Village will hold its 7th Annual Celebrity Poker Tournament in the Caesars Palace Poker Room on April 7. Entry fee is $300, which includes a VIP brunch at PURE Nightclub. The Grand Prize is a seat in the 2012 World Series of Poker valued at $10,000. Prizes will be awarded to the top 10 finishers.
New Vista will launch its 2012 Wine Walk Series with the larger Toast of the Town fundraising event that features cuisine samplings by local restaurants and more than 40 different types of spirits at The Village Lake Las Vegas on Saturday, March 31. The event will have live music and a silent auction. General admission is $50 advance or $60 at the door at 7 p.m. and VIP is $75 advance for the 6 p.m. mingle with the chefs. Cocktail attire is strongly suggested.
The annual Las Vegas 2012 MDA Muscle Walk will be held on Saturday, March 24 at Town Square starting at 8:30 a.m. The walks are family-oriented gatherings and light exercise for everyone. Register by visiting musclewalkmda.org/LasVegas.
The first Las Vegas Pup Crawl to benefit Adopt A Rescue Pet will take place Thursday, March 22, from 6-8 p.m., at Brentwood Café & Tavern, 7325 W. Warm Springs Rd. This is an opportunity for dog owners to get together. There will be Happy Hour pricing and drink specials. Admission is free.
The second "Taking off the Mask" French Masquerade Bash fundraiser for Hands of Comfort Foundation, Inc. will take place on Saturday, April 28 from 6-9 p.m. at MEET Las Vegas downtown. This is a cocktail party where you should wear a mask. Visit www.Handsofcomfortfoundation.org for information.
PAYARD PATISSERIE & BISTRO UNVEILS NEW EASTER EGGS
Payard Patisserie & Bistro at Caesars Palace is presenting an assorted collection of chocolate Easter eggs and bunnies. Specially featured are the new cheeta and zebra-themed eggs offered for the first time this year, and the chocolate print eggs returning from last year, among several other variations. Inside the eggs are additional goodies including miniature chocolate and candied eggs. They sell for $36 and up.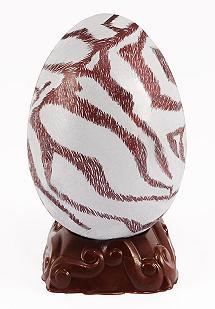 Payard Patisserie & Bistro typifies a classic Parisian pastry shop and offers three distinct experiences, including a chocolate shop, a pastry shop with made-to-order crepes, and an intimate full-service dining room.
ROCK 'N ROLL WINE PRESENTS WINEUCOPIA AT M RESORT
Rock 'n Roll Wine will present its inaugural Wineucopia event, a wine and music celebration to usher in spring, at the M Pavilion at the M Resort on Saturday, April 14, from 7 – 11 p.m. The event will highlight over 35 wineries and feature live performances by Billboard chart-toppers, Better Than Ezra, Antonio Beliveau of Crash Kings and local buzz bands Play For Keeps and Offset Season. Tickets are $45, visit www.rocknrollwine.com.
BEN & JERRY's HOLDS 34th ANNUAL "FREE CONE DAY"
Ben & Jerry's will commemorate its 34th Annual "Free Cone Day" at Ben & Jerry's Scoop Shops at the District at Green Valley Ranch and inside Sunset Station on Tuesday, April 3 from noon to 8 p.m. The Scoop Shops will enlist help from entertainers who will scoop to benefit Lied Discovery Children's Museum and St. Jude's Ranch for Children. All small cones are FREE with no purchase necessary but patrons are encouraged to make a donation to the store's respective charity partners. Celebrities will be announced soon.
SOUTH POINT HOSTS EAGALA CONFERENCE
EAGALA - Equine Assisted Growth and Learning Association is a nonprofit organization in 40 countries dedicated to improving the mental health of individuals, families, and EAGALA groups around the world by setting the standard of excellence in Equine Assisted Psychotherapy (EAP) and Equine Assisted Learning (EAL).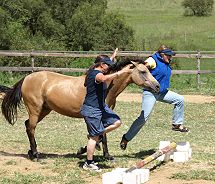 EAGALA will be holding its conference in Las Vegas for the first time at South Point and the half-day introductory event from 7:30 a.m. to noon on Thursday, March 22, will be free to the public. Cost for the entire conference with meals is $450 and a day pass is $180.
Column Continues Below Advertisement
CONTINUE ON TO...:

>THIS WEEK'S LAUGHLIN NEWS
>LAST WEEK'S LAS VEGAS NEWS
>VEGAS VIEWS FULL NEWS ARCHIVES
>Return to "Heard Around Town"
>Return to Las Vegas Leisure Guide