COLORADO BELLE HOLDS 'BLUES & BREWS FESTIVAL'

The Colorado Belle will hold its 15th annual "Blues & Brews Festival" outside in the Center Circle Event Area, April 5-7. Blues music will be provided by John Earl & The BoogieMan Band, Chris Hiatt & Cold Shot, The Lionel Young Band, and Shawn Jones. Event hours are Friday and Saturday from 2 p.m.-midnight and Sunday noon-8 p.m. The music is free and food and beverages will be sold separately. Blues & Brews will feature an assortment of beer from Pints, Colorado Belle's microbrewery.

BUDDY GUY FEATURED AT 'BLUES & BREWS FESTIVAL'

Blues giant Buddy Guy will be featured during the 15th Annual Blues & Brews celebration when he appears at the Edgewater's E Center on Saturday, April 6. At age 74, he's a Rock and Roll Hall of Fame inductee, a pioneer of Chicago's fabled West Side sound, and a living link to that city's halcyon days of electric blues. Guy has received five Grammy Awards, 23 W.C. Handy Blues Awards, the most any artist has received, the "Billboard" magazine Century Award for distinguished artistic achievement, and the Presidential National Medal of Arts. "Rolling Stone" ranked him in the top 30 of its "100 Greatest Guitarists of All Time." Tickets range from $25 to $65.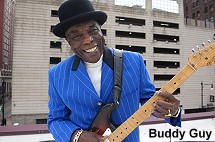 HEART WILL HEADLINE AT AQUARIUS AMPHITHEATER
The classic rock group Heart, featuring sisters Ann and Nancy Wilson, will perform at the Aquarius Outdoor Amphitheater on Saturday, April 6 at 8 p.m. With four Grammy® nominations, multiple lifetime achievement awards and sales of more than 35 million albums and 20 Top 40 singles, the Wilson sisters have proven they have staying power. Tickets are $37 and $47.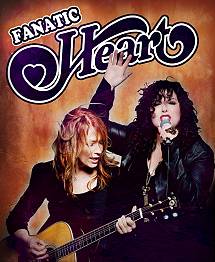 Separately the sisters have had success. Ann Wilson provided vocals for songs that were chart successes as well as motion picture themes, including "Almost Paradise" from "Footloose," "Best Man in the World" from "Golden Child" and "Surrender to Me" from "Tequila Sunrise." Nancy Wilson composed and performed scores to a half dozen motion pictures including the hugely successful "Jerry Maguire" and "Almost Famous."
Most recently, the Wilsons were on the charts in 2010 with their Billboard Top 10 hit "Red Velvet Car" album.
IT'S XTREME BULL RIDING TIME
The Fort Mojave Classic PRCA Xtreme Bulls event will feature bull riding at the Mojave Crossing Equestrian & Event Arena on March 23 and 24. The Xtreme Bulls Tour format features 70 riders competing in a two-day event. In each performance, one on Saturday at 7:30 and the other on Sunday at 1:30 p.m., 35 cowboys will participate in a long-go with the top 10 riders brought back for a short round. The Fort Mojave Classic champion will be crowned based on the highest average score from both days of competition. Tickets range from $15 to $35 for adults.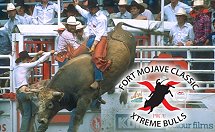 RIVERSIDE HAS TOP HEADLINERS
Singer, songwriter, actor and country music legend Mel Tillis will be center stage March 19-24 in Don's Celebrity Theatre. Tillis started performing in the early '50s and he and his band, The Statesiders, have worked concerts in all 50 states, Canada, England and other countries. Tillis is the recipient of awards including Songwriter of the Decade for two decades and CMA Entertainer of the Year. He was inducted into the Nashville Songwriters International Hall of Fame and for six years in the 70s was Comedian of the Year. Tickets are $36.50.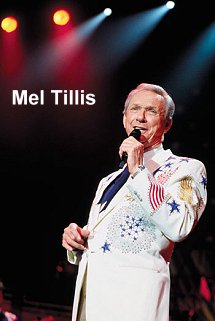 Country music star Neal McCoy, who has sold more than six million albums, will headline, March 26-31. McCoy has had his share of feel-good radio records and BMI Song of the Year with "Wink" and "The Shake," but never that mega-hit tune. However, even though people may not be able to name all of his songs, they go on and on about his live concerts. Tickets are $34.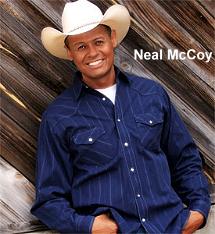 The Letterman will be in the limelight, April 2-7. Through the 1960s and 1970s, the trio scored 20 chart-topping hits with songs like "Goin' Out of My Head," "Can't Take My Eyes Off of You," and "Hurt So Bad." Through more than 40 years of performing, The Lettermen's music still has maintained its classic sound. Tickets are $30.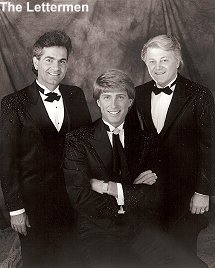 THE MAVERICKS VISIT THE AVI
The Mavericks will be performing on stage inside the Avi's Ballroom on Friday, March 22. The Mavericks are a genre-defying American band founded in 1989 in Miami, Florida. Between 1991 and 2003, they recorded six studio albums and charted 14 singles on the Billboard country charts. Tickets are $35 and $40.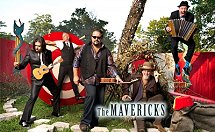 The Mavericks split up in 2004, with lead singer Raul Malo releasing six solo albums. Robert Reynolds released two solo EPs and co-founded the supergroup SWAG with fellow Maverick Jerry Dale McFadden, along with Ken Coomer of Wilco, Tom Peterson of Cheap Trick, and Doug Powell. In 2012, they were offered a record deal by Big Machine Records and recorded their reunion album "In Time."
TOP OF NEXT COLUMN
MAGIC WILL HAPPEN AT HARRAH'S WITH DIRK ARTHUR
Magician Dirk Arthur will perform with his rare animals in the Fiesta Showroom at Harrah's nightly except Monday, March 26-April 14. Arthur's show will combine large scale illusions, which include an appearing helicopter, along with big cat magic, comedy and dancing. Tickets are $25-$35.
Arthur got his first magic kit as a kid and started out performing with pigeons and doves. Later he expanded to larger birds like Ostridges and Emus and got his first lion when he was 21. Bengal tigers, black panthers, African black leopards, and snow tigers followed.
Arthur has appeared on NBC's "World Greatest Magic," "Late Show with David Letterman" and on his own Animal Planet network special "Big Cat Magic."
In 1997, Arthur's talent led him to perform in "Jubilee!" as the specialty act Dirk Arthur & Co. for five years at Bally's in Las Vegas. After that he moved up to self-financed headliner status in 2002.
EDGEWATER HOSTS KNIFE & FIREARMS SHOW
The Tri-State Knife & Firearms Show will take place at the Edgewater's E Center on March 23 and 24. The Western Collectible and Firearms has been managing and running gun shows for more than 14 years. This is an opportunity to shop for modern and antique firearms, firearm supplies, ammunition, leather goods, jewelry and more collectibles. Buying, selling and trading takes place with all federal, state and local laws being observed. Hours are 9 a.m. - 5 p.m. on Saturday, and 9 a.m. - 3 p.m. on Sunday. Admission is $5.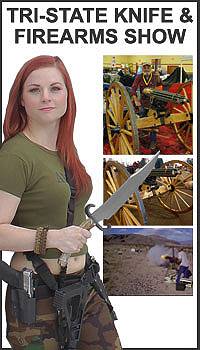 POWER AND STRENGTH WILL BE DISPLAYED AT HARRAH'S
The AAU National Bench, Deadlift, Pushpull, USA Record Breakers Powerlifting and National Feats of Strength multi-pronged event will take place at Harrah's Rio Vista Outdoor Amphitheater and ballrooms on April 6 and 7. This event features drug free lifters in a variety of classes both in men's and women's divisions. Indoor activities will include powerlifting, bench and deadlift at 8 a.m. each day. The outdoor events will include feats of strength - Farmers Walk, Tire Toss, Tire Flip, Deadlift for reps and Rack Deadlifts from 3-6 p.m. Cost is $10 per day for spectators.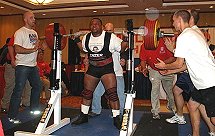 EVERY WEEK IS TIME FOR COMEDY AT THE EDGEWATER
On weekends Friday through Sunday, two comedians bring laughter to the Edgewater in the showroom at 7 p.m. Tickets are $10. Future comedians include: March 22-24 Scott Long and Frank Schuchat; March 29-31 Karen Rontkowski and Anita Milner; April 5-7 Quinn Dahle and Mark Serritella; April 12-14 Rickey Shackleford and Zach Risen; and April 19-21 Frazer Smith and Brett Riley.
Scott Long will share his story of how quickly life can go from urban hipster to suburban dipster when you become a father of twins at age 40, March 22-24.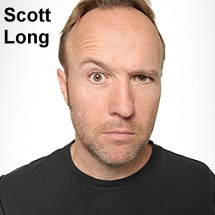 Growing up in the cornstalk ghetto of Iowa, Long has toured the country non-stop for two decades performing in 38 different states. He has been a national touring comedian for the past 15 years and been seen on NBC and Fox TV and heard on hundreds of radio shows including the Bob and Tom Show, ESPN, Fox Sports, and the XM comedy channel. For the past nine seasons, Scott has written the Frank's Picks segment for the Emmy-nominated NFL pregame show on FOX. This includes three times writing for the Super Bowl. Long has also written a book of comedy essays called "Dysfunctional Thoughts of a 21st Century Man."
Karen Rontkowski will appear March 29-31. She is a "Baby Boomer Hippie" who believes there is no time like the present to be living in the past. She describes herself as having an optimistic outlook even though her therapist describes her as being in complete denial.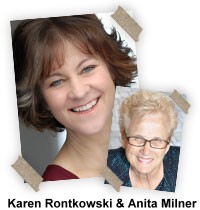 QUICKIE ITEMS

The 31st Annual Laughlin River Run is coming up April 24-28. That's when motorcyclists from around the country converge on Laughlin in a big way. This town-wide event has music, vendors, a poker run, Miss Laughlin River Run contest and much more. For information, visit laughlinriverrun.com.

The Aquarius will feature American Made with its repertoire of songs from the past seven decades in the Splash Cabaret March 22-23 from 7 p.m. to midnight. Admission is free and there is no drink minimum. This group of musicians was formed in 1984 and within two weeks, they entered the Marlboro Talent Roundup in Southern California, which they won the following year. They've appeared in concert with Merle Haggard, George Strait, and Alabama.

The "Circle of Art & Craft Show" will take place at the Avi Grand Ballroom, March 29-31. It will showcase a variety of fine arts and crafts from 9 a.m.-5 p.m. each day. It's free to browse.

At the Tropicana, there will be a "Cinco de Mayo Weekend Car Show" on May 3 and 4 from 9 a.m. to sunset. It will be held in the North Parking Lot and be open to all vehicles that will be on display. Trophies will be awarded in various categories.

On Saturday, March 23, the Tropicana will hold a Springtime Pig Roast in Victory Plaza from 3 to 7 p.m. There will be live music with the Krisy Thompson band. The cost is $9.99 or free with 150 base points earned on your Trop Advantage Card.

The Tropicana and the River Palms active duty military personnel and Veterans a free buffet for themselves and a guest the fourth Wednesday of every month. The next time will be March 27.

TROPICANA HOLDS MONTHLY RIVER FUND SLOT TOURNAMENT

The Tropicana Laughlin holds a $2,500 slot tournament the last Sunday of every month with proceeds being donated directly to the River Fund and the Colorado River Food Bank. The next tournament is Easter Sunday, March 31 from 10 a.m. to 4 p.m. in the tournament area by the Roundhouse Buffet. Buy-In is $10 or five non-perishable food items. The tournament pays to 14 places, with the first place winner walking away with $1,000 in free play.

CONTINUE ON TO...:
THIS WEEK'S >LAS VEGAS NEWS
LAST WEEK'S >LAUGHLIN NEWS
>VEGAS VIEW FULL ARCHIVES
Return to >"Heard Around Town"
Return to >Las Vegas Leisure Guide