CHEF DANIEL BOULUD RETURNS TO THE STRIP WITH DB BRASSERIE!

Contemporary French restaurant DB Brasserie is set to open in May inside The Venetian®. This signifies Chef Daniel Boulud's return to Las Vegas. DB Brasserie will have all the elements of a traditional brasserie and have a very French feeling with a menu created in collaboration with Executive Chef David Middleton. The menu will feature Chef Boulud's signature French-American cooking with signature dishes including Poissons Fumes, Pissaladiere, Poulet Croustillant, and The Original DB Burger. Desserts will include Chocolate & Salty Peanut Bombe and Apple Tatin.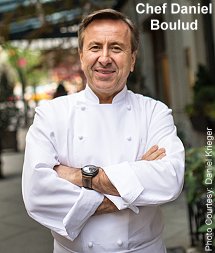 DB Brasserie will highlight a wine program of approximately 300 international selections with special attention given to new American wine regions. The spacious restaurant will seat 280 diners daily for lunch and dinner and have two private dining rooms, as well as a casual bar and lounge.
Designed by Jeffrey Beers International (JBI), the group took inspiration from historic Art Nouveau brasseries in France. Located at the start of Restaurant Row, the exterior façade has been clad in travertine limestone panels and the restaurant's centerpiece is an expansive faux-skylight reminiscent of those in classic Beaux-Arts train stations. JBI employed authentic materials for the floors, using a custom cement green and white tile in a hexagonal pattern for the bar and several dining areas, as well as an oak wood floor underneath the skylight.
Column Continues Below Advertisement
EIFFEL TOWER AT PARIS CELEBRATES 125TH BIRTHDAY OF ORIGINAL ONE
The Eiffel Tower Experience at Paris will celebrate the 125th Anniversary of the original Eiffel Tower in Paris, France, with a block party at the resort's Arc de Triomphe and porte cochere from 5 to 8 p.m. on Tuesday, March 25. The carnival-like setting will provide guests with lively entertainment, festive food and drink specials.
While the original Eiffel Tower opened on March 31, 1889, the exact half-scale replica at Paris Las Vegas opened in 1999, and has since welcomed more than 10 million visitors. In celebration of the Parisian landmark's historic milestone, the Eiffel Tower Experience will host a series of ongoing events throughout the year.
TAYLOR HICKS IS PERFORMING FINAL SHOWS IN NAPOLEON'S AT PARIS
As he prepares for the release of his new album, "American Idol" winner Taylor Hicks will perform the final dates of his popular Las Vegas show at Napoleon's inside Paris March 15 through April 8. Tickets range from $45.49 to $80.49 for his 8 p.m. shows. Taylor Hicks has been the first "American Idol" winner to secure a long-term residency in Las Vegas. On Broadway, Hicks starred in the hit musical, "Grease" as Teen Angel, and followed with an 18-month national tour of the show.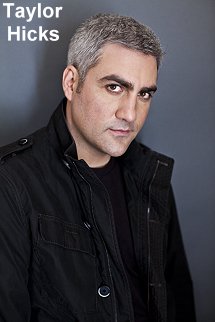 SMITH CENTER ADDS THIRD WEEK OF PERFORMANCES OF 'THE TEMPEST'
The Smith Center for the Performing Arts has added a third and final week of performances for the world premiere of "The Tempest," which will now play April 6-27, with special preview performances April 1-4 and an opening night celebration on April 5. Produced in association with the American Reparatory Theater (A.R.T.), "The Tempest" is adapted and directed by Aaron Posner and Teller from the play by William Shakespeare, with magic by illusionist Teller the quieter half of the duo Penn & Teller, music by Tom Waits and Kathleen Brennan and movement by Matt Kent of Pilobolus.
"The Tempest" will perform at The Smith Center's Donald W. Reynolds Symphony Park in a 500-seat climate-controlled tent. Tickets start at $35 for regular performances, $25 for previews and $150 for opening night.
'VÉRONIC VOICES' OFFERS SPECIAL REHEARSAL TICKETS ON APRIL 24
Bally's headliner Véronic is offering reduced-price tickets to a one-night-only dress rehearsal for her critically-acclaimed show "VÉRONIC Voices," co-produced by Celine Dion, on Thursday, April 24 at 9:30 p.m. Tickets are on sale at veronicvoices.com for $25 and $50.
After returning from her Canadian tour dates, the star with her spot-on ability to recreate the voices of music's most iconic female singers will resume her post in the Jubilee Theater in late April.
SAMBALATTE WILL OPEN IN OUTDOOR PLAZA AT MONTE CARLO
Sambalatte, a Las Vegas-based, award-winning premier coffee restaurant, will open May 1 and have a highly visible location in an outdoor plaza at Monte Carlo on the Strip. The new restaurant will be the brand's largest venue to-date and third in the valley. Sambalatte at Monte Carlo will exclusively feature a coffee bean roaster and a state-of-the-art coffee lab, providing "The Theater of Coffee," so guests can enjoy watching the roasting process by the experts.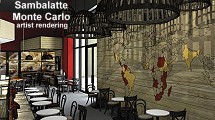 The new Sambalatte will offer guests 3,300 square feet of indoor space with the capacity to hold approximately 80 people. Outside will highlight a spacious patio with a view of the Strip and a seating area for 100 people.
NEW BACK ROOM BURGER OPENS POOLSIDE AT THE PALMS
The Palms opened Back Room Burger, a poolside burger

restaurant on March 14. It is an original concept created by a collaboration of chefs from Palms and N9NE Steakhouse introducing a fun twist on classic American favorites such as specialty burgers, homemade custard shakes and variety of French fries. It is open for lunch, dinner and late-night snacks. The new restaurant is only a few steps from the resort's East Parking Garage and adjacent to the entrance of Kim Vō Salon.
YUSHO RESTAURANT WILL OPEN AT MONTE CARLO IN APRIL
Yusho, a Japanese-style grill and noodle house, will open next month at Monte Carlo. The 250-seat restaurant, led by Chicago Chef Matthias Merges, will be part of a new outdoor plaza being created at the resort's front facade.
Interiors will exude a playful vibe inspired by vintage industrial spaces, anime and Japanese ramen shacks. Seating will be available in front of the exposed kitchen area, at the bar or outdoor patio and also nestled in corners. Various textures will be juxtaposed throughout, including exposed brick walls, natural wood surfaces, stained concrete floors and warm-hued upholstery. Other décor will include comic book-themed watercolor paintings by Sarah Beacon and brightly colored barstools and chairs. Merges original Yusho restaurant is located in Chicago.
FIRST FRIDAY FOUNDATION PRESENTS AN EVENING WITH SHERYL CROW
First Friday Foundation in partnership with Feed the Children and Opportunity Village will present Grammy award-winner Sheryl Crow making her first appearance in Downtown Las Vegas on Friday, April 4 at the new Container Park with opening acts Las Vegas' Sabriel and rising country star Charlie Worsham. Less than 1,000 tickets are being sold with general admission at $39 and VIP tickets $79; visit www.eventbrite.com.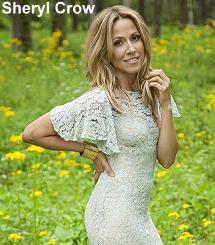 THE 2014 MICHAEL JORDAN CELEBRITY INVITATIONAL IS APRIL 3-6
Hosted by Aria, the 13th Annual Michael Jordan Celebrity Invitational (MJCI) fundraiser will return to Las Vegas' Shadow Creek April 3 – 6 and feature celebrity favorites plus first-time attendees including actors Ray Romano, Luke Wilson and Jesse Metcalfe, Grammy Award-winning R&B trio Boyz II Men and Pro Football Hall of Famer Eric Dickerson.
The new participants will join MJCI standout veterans including host Michael Jordan, Marcus Allen, Brian Baumgartner, Roger Clemens, Wayne Gretzky, Ken Griffey, Jr., Penny Hardaway, Brody Jenner, Toni Kukoc, Mario Lemieux, Christina Milian, Jake Owen, and Aaron Rodgers as they swing for a cause.
In its fourth year in Las Vegas, MJCI will gather dozens of additional celebrity and athlete participants including defending champion Ozzie Smith, Jerome Bettis, Brandi Chastain, Chris Chelios, Josh Freeman, Dan Jansen, Janet Jones-Gretzky, Jonathan Ogden, Paul O'Neill, Mike Piazza, Ahmad Rashad, Stuart Scott, Bruce Smith, Jason Taylor, Alan Thicke and Winky Wright.
The Celebrity-Amateur tournament pairs one celebrity with four amateur participants on Thursday, and Friday. The MJCI two-person, 36-hole scramble format tournament, which includes only competing celebrities, will take place on Saturday and Sunday.
Tickets are on sale now and range from a $30 daily general admission pass to a $500 weekly VIP pass, call 877-253-5847. Ticketholders will have complimentary shuttle service departing every 30 minutes going between Aria and Shadow Creek.
GLENFIDDICH MALT MASTER HOSTS DINNER AT DELMONICO STEAKHOUSE
Glenfiddich Malt Master Brian Kinsman and Brand Ambassador Mitch Bechard will host an exclusive dinner featuring the world's most awarded single malt Scotch whisky at Delmonico Steakhouse at The Venetian on Wednesday, April 2 with a paired menu from Chef de Cuisine Ronnie Rainwater.
Kinsman is responsible for Glenfiddich's time-honored whisky making tradition, from selecting casks through the maturation process. After apprenticing under Scotland's longest serving Malt Master, Kinsman became only the sixth Malt Master in Glenfiddich's 125-year history. This dinner will mark his only public appearance in the United States this year.
Seats for the four-course dinner are $165. Alec Bradley Cigar Company will be offering complimentary cigars. For reservations, call 702-414-3737.
TOP OF NEXT COLUMN
CELEBRITY CHEF WOLFGANG PUCK HOLDS BOOK SIGNING ON APRIL 9
Award-winning chef and restaurateur Wolfgang Puck will sign copies of his newly released cookbook, "Wolfgang Puck Makes It Healthy: Light, Delicious Recipes and Easy Exercises for a Better Life," on April 9 from 2-4 p.m. in front of Spago at The Forum Shops at Caesars. The book presents more than 100 health-conscious recipes.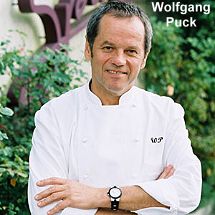 This event is free and open to the public. Guests may bring a personal copy of the book to have signed, or purchase the book in-person for $30. Guests who purchase a cookbook can also enjoy complimentary signature bites courtesy of Spago.
HAKKASAN CELEBRATES FIRST ANNIVERSARY WITH WEEKEND PARTIES
Following a monumental first year, Hakkasan Las Vegas Restaurant and Nightclub, the five-level culinary and nightlife mecca at MGM Grand, will host its anniversary celebration with a weekend of festivities April 24-27. Tickets are on sale, visit hakkasanlv.com.
The celebration will begin with an evening inside Hakkasan Restaurant hosted by "VEGAS" magazine on Thursday and festivities will continue through Sunday with super talent including in alphabetical order…Above & Beyond, Bingo Players, Calvin Harris, Rev Run and Ruckus, Tiësto and Questlove.
Within one year, Hakkasan Nightclub has been recognized as "No. 1 Nightclub in the World" by "Playboy Magazine," one of "America's Best New Clubs" by "Rolling Stone" and most recently Las Vegas "Nightclub of the Year" by Nightclub & Bar Media Group.
ALIANTE ANNOUNCES APRIL EVENTS AND ENTERTAINMENT
Aliante in the northwest side of the valley has entertainment. On Saturday, April 12, jazz legends Eric Darius and Larry Braggs will appear in the Access Showroom at 8 p.m. Saxophonist Darius has been touring since age 11 and has released five albums. Braggs was the lead singer for legendary soul group, Tower of Power, for nearly 14 years before recently launching a solo career. Tickets start at $22.50
Up-and-coming artist Nashville native Dustin Lynch will bring classic country music to the showroom on Friday, April 25. His debut platinum album, "Cowboys & Angels," earned him nominations for "Best Music Video of the Year" and "Single of the Year: New Artist" at the 2012 American Country Awards and another nomination for "Breakthrough Video of the Year" at the 2013 CMT Music Awards. Tickets start at $22.50.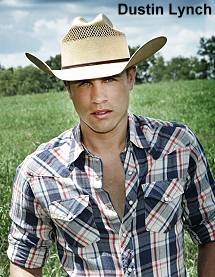 On Thursday, April 24 on The Deck, Poolside Jazz Under the Stars will return for the summer with Los Angeles-based R&B jazz fusion band DW3 at 7 p.m. Cost is $15.
Aliante All-Star Fridays, a weekly dance party, will happen every Friday in April from 9 p.m. to 1 a.m. in the Access Showroom. There's a $5 cover charge.
FLEUR BY HUBERT KELLER HOSTS BEER PAIRING DINNER
Fleur by Hubert Keller at Mandalay Bay will host an intimate Belgian-inspired beer pairing dinner Monday, March 24 at 7:30 p.m. Mandalay Bay's Director of Food & Beverage and Nevada's first female cicerone Sarah Johnson, along with renowned beer expert Stephen Beaumont, will host the event and guide guests through the five-course dinner, explaining the inspiration behind each pairing. The memorable meal is $100 and includes an autographed copy of Beaumont's book, "The World Atlas of Beer." For a reservation, call 702-632-9400.
SMITH CENTER OFFERS ENTERTAINMENT DIVERSITY
"An Evening with Chris Botti" on Wednesday, March 26 will feature the world's best-selling jazz instrumentalist. Following him will be "John Anderson & Tracy Lawrence - Acoutis, Up Close & Personal" on Friday, March 28 showcasing two of the most influential singer/songwriters in country music. Rounding out diversity will be "Doc Severinsen & His Big Band with Mary Wilson" mixing a TV band legend with a queen of Motown on Saturday, March 29. All three shows are at 7:30 p.m.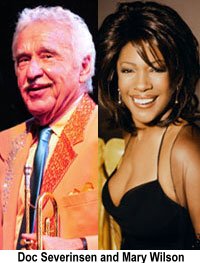 THIRD KINDSOMNIA WILL HAVE 2,500 LOCAL STUDENTS UP ALL NIGHT
On Saturday, April 26, nearly 2,500 Las Vegas students representing all 59 Southern Nevada middle schools will be up all night all in the name of being kind. Hosted by the Josh Stevens Foundation, kINdSOMNIA is back for its third year and is designed to be a life-changing event. Founded in 2008, the Josh Stevens Foundation's mission is to recognize and reward a child's heartfelt kind act and to inspire kids to be more kind. One month before Josh Stevens 13th birthday, he lost his life in a tragic accident in September 2008. He was known as a person who was kind and often did good deeds for others.
The evening will begin with a "Kindness Rally" led by Drew Stevens, founder, Josh Stevens Foundation. He will discuss ways to incorporate kindness into everyday life. With this newfound or reinforced knowledge, the students begin their adventure for the evening. Throughout the night, they will be challenged to reach out and make new friends, be kind to each other and catch one another in the act of being kind.
Students will spend the evening at numerous, adventure-packed attractions throughout Southern Nevada including AdventureDome, paintballing, Skymania, Cosmic Bowling and extreme obstacle courses. The evening begins with the rally at 6 p.m. and ends 7 a.m. on Sunday. To register for the event, go to www.Kindsomnia2014.com. The cost is $59 per student.
MISCELLANEOUS NEWS BITS
David Spade former "Saturday Night Live" regular and lead in TV series "Just Shoot Me" is bringing the sarcastic sense of humor and cutting one-liners that made him famous to the stage at The Venetian March 21, 22, 28 and 29 and again May 16-17 and 30-31.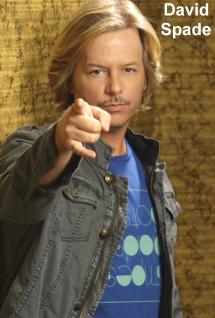 The city of Henderson is bringing back a car-free street festival that found some success with its debut in November. It will host two free Stroll 'n Roll events on April 12 and Nov. 15.
Hussong's Cantina inside The Shoppes at Mandalay Place is rolling out a brand new dip in honor of National Chip and Dip Day on Sunday, March 23. The new Queso Bean Dip will make its debut on the Baja-inspired menu.
Tacos & Tequila (T&T) inside the Luxor Hotel will celebrate National Salsa Day Friday, March 21 by featuring the salsa sampler trio for $5. The sampler will include three salsas: Scorpion Pepper Salsa; Salsa de Arbol; and Roasted Jalapeño Salsa.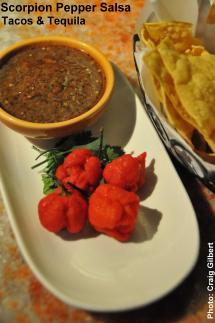 Rockhouse, located inside the Grand Canal Shoppes at The Venetian | The Palazzo, welcomed its "first birthday" last week with a one-year anniversary bash.
A special lecture will be held at the National Atomic Testing Museum on Friday, March28 with renowned nuclear physicist, lecturer and UFO researcher Stanton T. Friedman telling "The Real Roswell Story." To reserve a seat, call 702-794-5151. Admission is $20 for members and $30 for non-members.
The Azure Pool will open at The Palazzo for its sixth season on March 14.
JEANNE BREI IS APPEARING AROUND TOWN AND PROMOTING JAZZ
Throwback First Thursday next month will fall on April 3 from 7-9 p.m. at the Italian American Club and feature Jazzin' Jeanne Brei & The Speakeasy Swingers. There's a $10 donation and dance lessons at 6:15 p.m. for $5.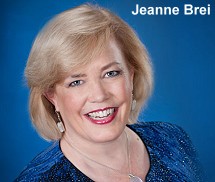 Brei will also appear on Mark O'Toole's free afternoon variety show at Sunset Station on Wednesday, March 19 paying tribute to the Swingin' 1940s.
On Saturday, March 29 at the new Inspire Theatre downtown, Ann Parenti will be premiering her documentary "Midnight Muse" about Las Vegas jazz musicians - featuring nearly all of the Speakeasy Swingers and many other great musicians.
On Sunday afternoon March 30 at the e-String Café, Brei will be co-hosting the Entertainers Hall of Fame Awards with Bobby Brooks Wilson.
Column Continues Below Advertisement
CONTINUE ON TO...:
THIS WEEK'S >LAUGHLIN NEWS
LAST WEEK'S >LAS VEGAS NEWS
>VEGAS VIEW FULL NEWS ARCHIVES
Return to >"Heard Around Town"
Return to >Las Vegas Leisure Guide