LEWIS BLACK BRINGS COMEDY TO THE MIRAGE

Lewis Black, best known for his regular segment "Back in Black" on Comedy Central's "The Daily Show with Jon Stewart," will perform his stand-up routine for the first time inside the Terry Fator Theatre at The Mirage, May 23 at 10 p.m. and May 24 at 9 p.m. Tickets are priced at $89, $79 and $69, call 702-792-7777 or 800-963-9634.
In the late '80s, Black left his career as a theater playwright in New York to pursue stand-up comedy. In 1996, a producer friend asked him to film a weekly segment for a new show on Comedy Central. The piece titled "Back in Black" aired on "The Daily Show" and eventually became one of the network's most popular and longest running segments.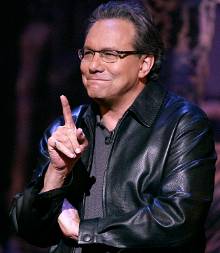 Black's first album, "The White Album," was released in 2000 and six more followed. He received a 2006 Grammy nomination for his album "Luther Burbank Performing Arts Center Blues" and in 2007 won a Grammy for Best Comedy Album for "The Carnegie Hall Performance."
Black has also filmed two HBO specials, "Black On Broadway" and "Red, White and Screwed." His first book, "Nothing's Sacred," debuted in 2005 and his second book, "Me of Little Faith," was released in June 2008.
In 2006, Black appeared in several movies including "Man of the Year," "Accepted" and "Unaccompanied Minors." He also lent his voice to the animated film "Farce of the Penguins." In March 2008, Comedy Central premiered Black's own comedy show "Lewis Black's Root of All Evil."

Column Continues Below Advertisement


GLADYS KNIGHT PERFORMS AT THE ORLEANS
American Soul legend and Grammy winner Gladys Knight, who has enjoyed a five-decade music career, will headline at The Orleans Showroom, April 3-5. Tickets start at $74.95, call 702-365-7075.
Knight made her solo singing debut at age 4 in a Baptist church in Atlanta. In 1952, after winning a prize on the "Ted Mack Amateur Hour" show, 8-year old Knight formed The Pips with her brother, sister and two cousins. The group became the premier pop/R&B vocal ensemble in the world.
As a solo artist, she made nine albums and at times teamed with other major artists. In 1986, she produced and starred in the Cable Ace Award-winning Sisters in the "Name of Love," an HBO special co-starring Dionne Warwick and Patti LaBelle. Knight recorded the title theme for the James Bond movie "License to Kill" in the late '80s. In 1999, she completed a starring run on Broadway in the musical hit "Smokey Joe's Caf'." Knight also published her autobiography, "Between Each Line of Pain and Glory."
TINOCO'S KITCHEN IS NEW EATERY AT THE LAS VEGAS CLUB
Downtown has a new restaurant, Tinoco's Kitchen at the Las Vegas Club. It's open from 7 a.m. to 10 p.m. daily and serves reasonably priced meals - breakfast, lunch and dinner - in a casual artsy environment with big wall images and painted tables, call 702-380-5735. Tinoco's Kitchen is located in the space formerly occupied for years by the Great Moments Room fine dining restaurant.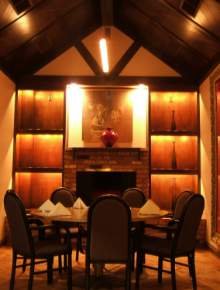 The eclectic continental cuisine features Italian-California-Latin-Asian inspired food. Chef Enrique Tinoco also owns and operates Tinoco's Bistro in downtown's Arts District, which he established in 1998.
PENN & TELLER CELEBRATE 35 YEARS AS A DUO BY DRAPING THE RIO
Remaining larger than life, the comedy-magic duo Penn & Teller, known as the "Bad Boys Of Magic," are celebrating their 35-year anniversary as an entertainment duo by adorning the southeast side of the Rio with their likeness performing a death-defying illusion. The world's largest image of Penn & Teller is 26-stories tall covering a 27,000-square-foot surface. The duo landed in Las Vegas in 1993 and began a headlining engagement at the Rio in 2001.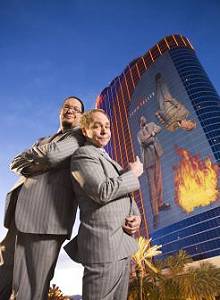 This spring, Penn & Teller will launch their seventh season of "Penn & Teller: Bullsh*t!". This is Showtime's longest running show and has received 11 Emmy nominations. In addition, Penn & Teller have been featured on more than 20 episodes of "Late Night with David Letterman."
NEW MAGIC SHOW DOWNTOWN AT LAS VEGAS CLUB
"Steven & Cassandra Best: Superstars of Magic!" show opened in January in a small new showroom at the Las Vegas Club downtown. Amazingly this duo performs many dramatic illusions on a rather tiny stage. Steven and Cassandra have many awards and have presented their illusions around the world. Tickets for their nightly (except Tuesday) 7:30 p.m. shows are $39.95, call 702-386-2464.
RODNEY ATKINS AND TRAVIS TRITT WILL PERFORM IN HENDERSON
Country stars, Rodney Atkins and Travis Tritt, will kick off the spring concert season at the Henderson Pavilion. Ticket prices range from $15 to $50, call 702-267-4TIX (4849).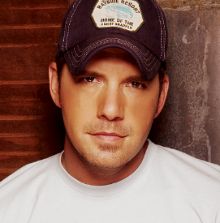 Atkins, famous for several Top 40 hits from his platinum album, "If You're Going Through Hell" will perform Friday, April 3 at 8 p.m. He will be joined by special guests Kate & Kacey Copolla, known for their appearance on the first season of "Can You Duet" airing on Country Music Television.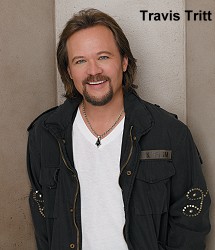 Grammy award-winner, Tritt will perform Friday, May 15 at 8 p.m. He has charted more than 30 singles on the U.S. Billboard Hot Country Songs charts, including five that went No. 1, and has had two albums achieve platinum certification. Tickets start at $35.
BARE POOL LOUNGE OPENS AGAIN AT THE MIRAGE
Bare pool lounge at The Mirage, The Light Group's exclusive adult alternative to the typical Las Vegas pool experience, opened this week for its third season. Last summer Bare pool hosted celebrity birthday parties for pop sensation Fergie and filmmaker Quentin Tarantino, live evening concerts by Slash and saw visits from stars such as Britney Spears.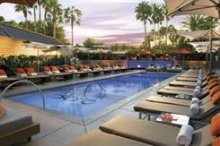 Bare is open Thursday through Monday from 11 a.m. to 6 p.m. Beginning May 1, hours will be daily from 11 a.m. to 7 p.m. Admission Monday through Thursday is $10 for women, $20 for men. Friday, Saturday and Sunday, it is $20 for women and $40 for men. For information, call 702-791-7442.
ST. PATRICK'S DAY NEWS
Las Vegas Mayor Oscar Goodman will present O'Sheas Casino resident leprechaun "Lucky" with a key to the city at 10:30 a.m. on March 17. Lucky is the only full-time leprechaun on the Strip.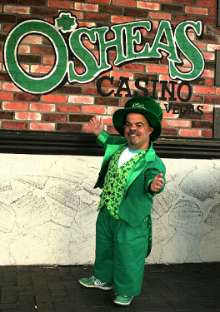 O'Sheas next to the Flamingo will be hosting and all-day Irish block party from noon to midnight and redhead ladies will receive free green beer.
The Fremont Street Experience downtown will feature free 8 - 11 p.m. concerts on three outdoor stages March 17 with Whiskey Galore, Tempest and Celtic and Irish Performers. Whiskey Galore was formed in 1997 as the result of friendship and a deep passion for Celtic music. The band Tempest has released more than 12 critically acclaimed albums.
In addition, Fitzgerald's downtown will be hosting "Shamrock & Roll 2009" with green beer on tap, Irish coffee and signature Irish specials. At 5 p.m. on the 3rd Street Stage, the Fitz will have three contests including a Leprechaun Look-A-Like challenge, Green Jello Eating Contest and an Irish Jig Off.
McCormick & Schmick's Seafood Restaurant on Flamingo near the Strip will be hosting its 5th annual St. Paddy's Day party on March 17 starting at 4 p.m. Festivities will include music, green beer and traditional Irish dishes.
QUICK CLIPS
Award-winning actor and comedian Robin Williams will perform at the MGM Grand Garden Arena Memorial Day weekend on Sunday, May 24. Williams' many blockbusters include "Mrs. Doubtfire," "Jumanji" and "Night at the Museum." Tickets are $225, $175 and $100, call 702-745-3000.
Television and movie star Kevin James will perform at The Mirage April 10-11. James is best known for his TV role on "The King of Queens." Tickets are $99, $89 and $79. James will partner with comedian Ray Romano of "Everybody Loves Raymond" the following weekend, April 17-18. Tickets for the joint performance are $119, $109 and $99. For reservations for either show, call 702- 792-7777.
IL DIVO will mesmerize fans at Mandalay Bay on Friday, July 17.
Performing together for more than 30 years, Australian soft-rock group Air Supply will return to the Suncoast April 3, 4 and 5 for three 7:30 p.m. shows. Tickets start at $29.95, call 702-636-7075. After 30 albums and more than 15 hit singles, Air Supply in 2008 was the only Australian band on the list when they were named No. 83 on Billboard's top 100 musical acts of all time.
Planet Hollywood has a two-year contract to host the Miss USA®r Pageant. The contest will air live on NBC on Sunday, April 19 at the Theatre for the Performing Arts located at Planet Hollywood. Contestants from all 50 states and the District of Columbian will arrive on April 2 to attend events and begin rehearsals.
The ultimate classic rock all-star band comprised of former members of Lynyrd Skynyrd, Toto, Steppenwolf, Journey, Santana and Boston will perform at the Cannery in North Las Vegas on March 21 at 7:30 p.m. The Cannery is the official MOPARS at the Strip after-party location. Admission is free with a MOPARS at the Strip wristband or $20 for non-wristband holders.
John Edward, renowned psychic medium and author of The New York Times best seller, "Crossing Over,"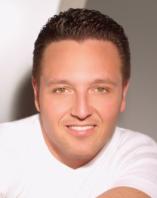 will perform at the Flamingo in the showroom on March 28 and April 18 at 11 a.m. Guests are part of a larger audience and no one attending the seminar is guaranteed a reading. Tickets start at $100, call 702-733-3333 or 800-221-7299.
Hilton headliner Barry Manilow will receive an Honorary CLIO Award live at the 50th Anniversary CLIO Awards in Las Vegas, May 14. The CLIO Awards are an international advertising and design competition. Manilow has produced many famous advertising jingles and in 1976 he received two CLIO Awards.
One was for his jingle "Stuck on Me" for Johnson & Johnson's Band-Aid brand and the other was "Countdown" for Coca-Cola Company's soft drink. Manilow returns to the Hilton March 19-21 and 26-28.
Marty Allen and his wife and performing partner Karon Kate Blackwell will appear at the South Point Showroom on June 12 and 13. The ever young Allen, who looks like a human Troll doll and was part of the Allen and Rossi comedy duo, will turn 87 on March 26.
The Hilton will host its annual "Hoop Central" March 19-22 with big screen Hoop Madness parties in the ballrooms. Admission is free.
FOOD RELATED QUICK CLIPS
Bj'S Restaurant & Brewhouse has opened its second location in the valley at 9520 S. Eastern Avenue in Henderson. The comfortable décor is classic sports/pub style with an extra high ceiling. One section is a bar area and two lower level larger spaces focus on dining. If you're a beer lover, there are four pages of beer selections. The company began in 1978 in Santa Ana, Calif., when two guys started with a deep dish pizza recipe. Today there are restaurants in 14 states with a full American-style menu and terrific prices. Definitely worth a visit.
B.R. Guest Restaurants has announced that B.R. Guest Director of Wine and Spirits Laura Maniec now holds the title of Master Sommelier.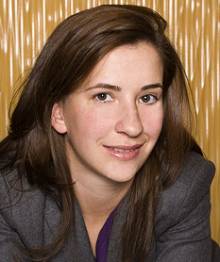 She is the 18th woman in the world to hold this distinction, and at 29 is the youngest active Master Sommelier in the world. B.R. Guest properties in Las Vegas include Dos Caminos inside The Palazzo and Fiamma Trattoria inside MGM Grand.

The Epicurean Charitable Foundation Las Vegas has joined forces with the Lied Discovery Children's Museum downtown to create "It's Your Choice," a nutrition exhibition highlighting the importance of developing healthy eating habits. It will open on Saturday, March 28.

Carmine's on the Hill located at 645 Carnegie Street in Henderson will hold its first ever cooking class on March 25 at 6 p.m. Participants will learn how to prepare some favorite dishes direct from Sicily from Carmine's Chef Hercules. Cost with wine included is $30, call 702-252-7474 for a reservation.



CONTINUE ON TO...:
>THIS WEEK'S LAUGHLIN SEGMENT

>LAST WEEK'S LAS VEGAS SEGMENT
>VEGAS VIEW FULL ARCHIVES
>Return to "Heard Around Town"
>Return to Las Vegas Leisure Guide