Angela Sampras and Matt Stabile, the producers of "X Girls, The Show" at the Aladdin's V theatre, have opened the Funny Business Comedy Club at the Aladdin's Krave Theatre. The show brings together a mixture of veteran comedians and up-and-comers. The performers of Funny Business combine a blend of comedy, singing and dancing into an outrageous show.
The talent line-up includes hostess Pudgy! Queen of Tease, Joe Trammel and Dave Russo from the E! Channel's "Wayne Newton's Entertainer," James Bean, and Carole Montgomery.

Column Continues Below Advertisement


Pudgy! The Queen of Tease plays hostess and is the veteran of the recurring cast. With more than 20 years of comedic experience including a Showtime Network Special, she gets the crowd roaring. Trammel is a world-class street dancer, and for more than 10 years he has performed in Las Vegas productions such as "Splash," "Showgirls," "Crazy Girls," and "V, the Ultimate Variety Show." During his performance he goes through dozens of costume changes and lip-syncs parodies to movies and songs.
Although relatively new, Bean has already made a mark for himself opening for comedic heavyweights including George Wallace, Patti LaBelle and Jeff Foxworthy. Montgomery and Russo round out the cast with a blend of raunchy, often politically incorrect humor. In 2005, Montgomery completed a successful run of her one woman show, "Confessions of a PT&A Mom." Russo recently appeared on Comedy Central with Dave Chappelle.
Funny Business performs nightly at 7 p.m. Tickets are $34.95 for general admission and $39.95 for VIP booth seating. For information, call 702-650-2702.
"The Bob Dylan Show" with special guest Merle Haggard will take the stage at The Aladdin's Theatre for Performing Arts on Friday, April 7 at 8 p.m. Tickets are $125, $110, $85, and $65 plus service charges tax, call Ticketmaster at 702-474-4000.
Music legend and multi Grammy Award-winner Dylan made his successful breakthrough to the pop scene in the summer of 1965 with his hit single, "Like a Rolling Stone." For more than 35 years, his influence over popular music has been incalculable. In 2004, Dylan released "CHRONICLES Volume One," a first person narrative focusing on significant periods of his historic career and life. CHRONICLES reached the No. 5 spot on the New York Times bestseller list. This month, Dylan will host his first radio show, a weekly, hour-long music show featuring an eclectic mix of music and commentary on music and other topics on XM Satellite Radio.
Haggard is one of the most influential songwriters of country music, and known as almost single-handedly introducing electric sound to the genre. The Country Music Hall of Famer has received six Country Music Awards and one Grammy Award. In 2005, Haggard released his newest album "Chicago Wind."
Disco pioneers KC & the Sunshine Band will shake their way onto the stage at the Silverton's entertainment pavilion on Friday and Saturday, March 24 and 25 at 8 p.m. Tickets are $40, call 702-914-8557 or 866-946-4373.
KC & the Sunshine Band were responsible for creating many of the disco anthems of the '70s era. Led by Harry Wayne "KC" Casey and Richard Finch, the multi-member, racially integrated group represented a cultural revolution and drove one of the decade's biggest music legacies.
In the early '80s, despite winning three Grammy awards and selling millions of records, the band fell victim to harsh public backlash against disco acts. Amidst dipping sales and faltering public interest, the group disbanded in the early 1980s.
Most recently, disco has seen resurgence of late and KC & the Sunshine Band have taken advantage, reuniting for several concert performances and releasing several "best of" collections of their works. In 1998, the band even had the highs and lows of their career documented on an episode of VH1's "Behind the Music."
The Cannery has announced next month's concerts, which include Survivor and Foghat on Saturday, April 8 at 8 p.m., and Lesley Gore on Friday, April 14 at 8 p.m. Tickets are $14.95 plus tax and fees, call 617-5585 or 866-287-4643.
Survivor's hit single "Somewhere in America" did well and marked the start of a loyal fan base. In 1982, opportunity knocked on Survivor's door when Sylvester Stallone commissioned the band to write the theme "Eye of the Tiger" for the movie "Rocky III." The song unlocked a Grammy, an Oscar nomination, and People's Choice Award for Best New Song. In 1985, Survivor recorded another theme song for "Rocky IV" titled "Burning Heart," which skyrocketed the movie soundtrack to multi-platinum status.
Rock giants Foghat received seven Gold records and one Platinum record for "Fool For The City" in 1975, which contained their trademark Top 40 hit song "Slow Ride," and one Double-Platinum record for "Foghat Live" in 1977.
With more than two dozen chart hits to her credit, Lesley Gore helped create the soundtrack to the sixties with hits like "Judy's Turn To Cry," "She's A Fool," "That's The Way Boys Are," "Sunshine, Lollipops, and Rainbows," "You Don't Own Me" and her classic smash hit, "It's My Party," the song that skyrocketed her to fame in 1963 at the age of 16.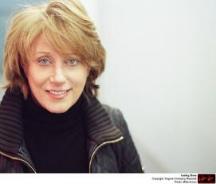 The Museum of the American Cocktail, a global network of mixologists, historians, restaurateurs, collectors, chefs and writers on the subject of drink, have established a brand new exhibit to celebrate the art of the cocktail inside Commander's Palace at Desert Passage at the Aladdin. The Las Vegas exhibit of the museum is open daily from 9 a.m. to 9 p.m.
The exhibit traces the history of the cocktail over the past 200 years and includes vintage cocktail paraphernalia, such as shakers, advertisements, barware, Prohibition-era literature, music and other cocktail memorabilia from the collection of the Museum's founders and members.
Additionally, the Museum's "Mixology Seminar Series" will be offered throughout 2006 and presented by leading mixologists around the country. Upcoming seminars at Commander's Palace will include "Great Classic Cocktails at Home" on Friday, April 14 and "Cocktail 200 - Honoring the 200th Birthday of the Cocktail" on Saturday, May 13 in partnership with the first- American Cocktail Awards at the Aladdin on May 8. For information, call 702- 892-8272.
Heard that the show "Bite" and its topless vampires at the Stratosphere have a year's extension so cast members are happy.
Free events that are open to the public take place all the time at the Fremont Street Experience downtown. The next one will be the St. Patrick's Celebration, March 17-18. From 8 to 11 p.m., there will be free concerts on the 3rd Street Stage from folk rock all-stars, Tempest on March 17 and with the Irish party band, Whiskey Galore on March 18. At the same time both nights, Veronica Valdes will perform on the 1st Street stage.
The Monster Jam World Finals Party, March 24-25, will feature three of the giant monster trucks, including the famous "Grave Digger," on display all weekend long. There will be free autograph sessions with Monster Jam drivers, live bands, and a special Monster Jam Viva Vision show on the world-famous overhead canopy at 9 p.m.
The Las Vegas Paiute Tribe will celebrate American Indian culture at its 18th Annual Snow Mountain Powwow May 26, 27, and 28.
Dancers in colorful traditional dress, artisans, and singers from across the United States and Canada will gather for the three-day event. The first grand entry will begin at 7 p.m. on Friday. On Saturday, there will be two sessions at noon and 7 p.m. and in between there will be a traditional bird singing and dance exhibition from Southern Californian and Colorado River tribes. On Sunday, the grand entry will be at noon. The powwow is scheduled until midnight on Friday and Saturday, and will end Sunday at 4 p.m.
The powwow will offer a shopping experience since artisans and crafters will have booths with jewelry, pottery, flutes, traditional Indian music, and baskets available for purchase. Food items will include fry bread, which is deep fried bread dough, served with honey and Indian Tacos.
Admission is $4 for adults and $3 for seniors. Children ages 10 and under have free admission. The price for a weekend pass is $10. Parking is complimentary. The Las Vegas Paiute Snow Mountain Indian Reservation is approximately 20 miles north of Las Vegas via US 95 North and Exit 95 to Snow Mountain. For information, call the powwow hotline at 702-395-1790 or toll free at 800-711-2833 extension 1790.
The Playboy logo is up on the Palms' new Fantasy Tower because the Playboy Club will open there in September and crown the tower. It will be the first Playboy Club opening since the 1980s and the only one in the world since all the rest are now closed.
Fridays are going Motown at Jerry's Nugget in North Las Vegas this month. Las Vegas' own five-member Temptations group, IN A FECT, will perform at the Royal Street Theater on Friday, March 17 from 10 p.m. to 2 a.m. Larry White on lead guitar and vocals was formally with The Whispers and has produced and collaborated with big-time artists such as Bobby Brown and Whitney Houston. Sho Tyme will complete the lineup for Motown Fridays with performances on March 24 and 31. Admission is free for ladies and $5 for men and a purchase of a $2 drink minimum is required. For information, call 702-399-3000.
The Mentalist, Gerry McCambridge, is back at the Rampart Casino in northwest Las Vegas with special 8 p.m. performances this month, every Monday through Thursday. The Mentalist show is a live version of his NBC Primetime network special currently airing around the world. Admission to the show is free with a one-drink minimum purchase inside Addison's Lounge. Complimentary tickets are available at the Rampart Rewards Center.
JW Marriott in northwest Las Vegas is introducing the new Martinis and Manicures Monday. On the first Monday of every month, guests are invited to Aquae Sulis Spa Salon to experience an evening of pampering and indulgence. Each guest will receive a martini of their choice (with complimentary refills) while enjoying a 25-minute Martini Manicure. The events will be held from 7:30 to 9:30 p.m. and cost $45. For reservations, call 706-869-7807.
The owners of the Cannery and Rampart casinos are finalizing their plans to convert the Nevada Palace on Boulder Highway into a Cannery brand and hope to be pushing dirt by the end of the year. Meanwhile the company will be opening a major expansion at the Cannery that will include 14 movie theaters, a big race and sports book, a poker room and an Italian restaurant and deli.
A special Vietnamese "Spring of Love" concert, "Tinh Xuan," will be held at the Las Vegas Hilton on Sunday, March 19 at 6 p.m. For information or tickets, call the Hilton's Asian marketing department at 800-226-7036.
R&B singer Darcus has been performing around Las Vegas for more than 25 years. She can currently be found at the Plaza's second floor Center Stage Lounge from 7:30 until 11 p.m., Wednesdays through Saturdays. She's backed by a trio of first-rate musicians.
The Nevada State Museum and Historical Society in Lorenzi Park is displaying the recently acquired first known painting of Las Vegas, which is Frederick Dellenbaugh's 1876 Las Vegas, Nevada, through June 30. Educational programming is also planned in conjunction with the exhibit. For information, call 702-486-5205.
Don't often mention fundraisers but this one has a new twist because it incorporates the popular "Dancing With The Stars" television show. The "Dancing with the Staton Stars" fundraiser on Friday March 17 at Sig Rogich Middle School will pair six teachers from Staton Elementary school with professional dancers from the Tony Delgado Dance Studio in Summerlin performing Latin and ballroom dances.
Other activities will include a disco number featuring 20 teachers, a student dance performance to "Greased Lightening" choreographed by a former Radio City Rockette, a "pro on pro" dance demonstration featuring three professional dance couples and a silent auction.
Multi-talented David Michelangelo of Italian heritage has moved to Las Vegas after traveling the world as a major kickboxing champion and going on a world tour as an international singer with a 12-piece orchestra and three backup singers. He hopes to become a singing star in Las Vegas.
Michelangelo was born in Tokyo because his father Michael A. Revisto, who was stationed in the Philippines and Japan, was a lieutenant colonel in the U.S. Army and was a staff officer with Gen. George Mc Arthur. He retired after 20 years and became an economic adviser to Presidents Kennedy, Johnson, Ford, Nixon and Bush Sr.
Another talent Michelangelo has is training German Shepherds. His current one from Berlin is a five-time champion and has been featured on Animal Planet between 25-35 times. They go to the schools and do demonstrations.
CONTINUE ON TO...:
>THIS WEEK'S LAUGHLIN SEGMENT
>LAST WEEK'S LAS VEGAS SEGMENT
>VEGAS VIEWS FULL ARCHIVES
>Return to "Heard Around Town"
>Return to Las Vegas Leisure Guide