The Harrah's Laughlin Rio Vista Outdoor Amphitheater will headline legendary female country artist, Tanya Tucker, on Sat., April 14. Tickets start at $25, call 702-298-8510.
Tucker's inimitable vocal style first made the airwaves in 1972 with her hit single "Delta Dawn." She has garnered hundreds of honors and awards including Country Music Television's Female Video Artist of the Year, Academy of Country Music's Video of the Year and No. 1 hits on the Billboard charts. Tucker has released more than 30 albums, published a book "100 Ways to Beat the Blues" and appeared on the television reality series "Welcome to Tuckerville."
Harrah's Laughlin will host a Budweiser Selectr Prize Drawing following each of its season concert performances. One winner will receive a Budweiser Select prize such as a mountain bike, dual-speaker stereo, electric guitar and trendy cube-style refrigerator valued at approximately $250. Guests receive one drawing ticket with each concert ticket purchased. Drawing tickets must be deposited into the Budweiser Select drawing drum located at the Harrah's Laughlin Promotion booth prior to start of concert. One winner of a Budweiser Select logo item will be drawn approximately two hours after the start of concert. The winner's name will be posted at the Harrah's Laughlin Promotions booth immediately after the drawing and winners must claim their prize within one hour.
Visitors can get into the St. Patty's Day mood with the Band Irish Spirit performing daily March 13 through 18 in the South Tower promotion area from 3 p.m. to 7:45 p.m. On those same dates, the Irish Passion Dancers will put on a mini-show daily at 3 p.m. and 5:00 in the same area.
The Riverside Resort's Riverview Restaurant will be offering a St. Patrick's Day Special on March 17 between 11 a.m. and 10 p.m. for $10.99. The meal includes: split pea soup or salad, corn beef and cabbage, boiled red potatoes, green beans almandine, horseradish sauce, and St. Patrick's Day cake with pistachio. The all-day bar special will be Irish coffee for only $2.50.
In addition on St. Patrick's Day, people playing with their players' club card will receive 4X points on your players' club card from 10 a.m. to 10 p.m. If you're not a King of Clubs member, you can sign up for free.
Wayne Newton will headline his high-power show at the Aquarius Outdoor Amphitheater on Saturday, March 17 at 7 p.m. Tickets are $25 and $30, call 800-435-8469.
Newton began his entertainment career as a precocious, big-voiced 6 year old. When Elvis was still driving a truck, Newton almost 10 years his junior had already sung before a president, toured with a Grand Ole Opry road show and released his first record. In what is a rather volatile business with success sometimes short-lived, Newton has performed live, at last count, to more than 30 million people and on television and recordings to an even bigger number. He has epitomized the talent, glamour and energy that is Las Vegas-entertainment for so long that he is called "Mr. Las Vegas."
Wednesday is Ladies Night at the Riverside with an all-new Amateur Male Strip Show. On March 14 and 28, there's a male strip contest at 10 p.m. that's free to enter. The first place prize is $150, second $75 and third $50. Ladies receive their first drink free and Sexy Shots are $2 each from 8 p.m. to midnight. For information, call 928-763-7070.

TOP OF NEXT COLUMN
Country singer Collin Raye will take center stage at Don's Celebrity Theatre March 20-25. Tickets are $34 for his 8 p.m. show, call 800-227-3849, ext. 616.
Raye was born Floyd Collin Wray on Aug. 22, 1959 in De Queen, Ark. He was Bubba Wray in the Wray Brothers Band before he went solo. Raye scored several major hits in the 90s, beginning with his first No. 1 hit "Love, Me" in 1991.
In 1996, Raye was featured on the Beach Boys' now out-of-print album "Stars and Stripes Vol. 1" singing lead vocals on a cover of their 1966 hit "Sloop John B." The Beach Boys themselves sang on the track as well, providing harmonies and backing vocals.
In 2006, he took his daughter on tour with him, and she joined him on stage for some of his material as well as singing a solo version of Sarah McLachlan's "Angel." She had previously worked with her father on his music video for "Think About You."
Recently, Raye recorded a vocal track for a television commercial for undergarment manufacturer Fruit of the Loom, titled "You Can't Over-Love Your Underwear."
What could be more in keeping with the St. Pat's Day spirit than seeing Irish troubadour Pat O'Brien at the Aquarius' Splash Cabaret through April 15. He performs Wednesday through Sunday from 4:30 until 8:30 p.m. and his shows are free.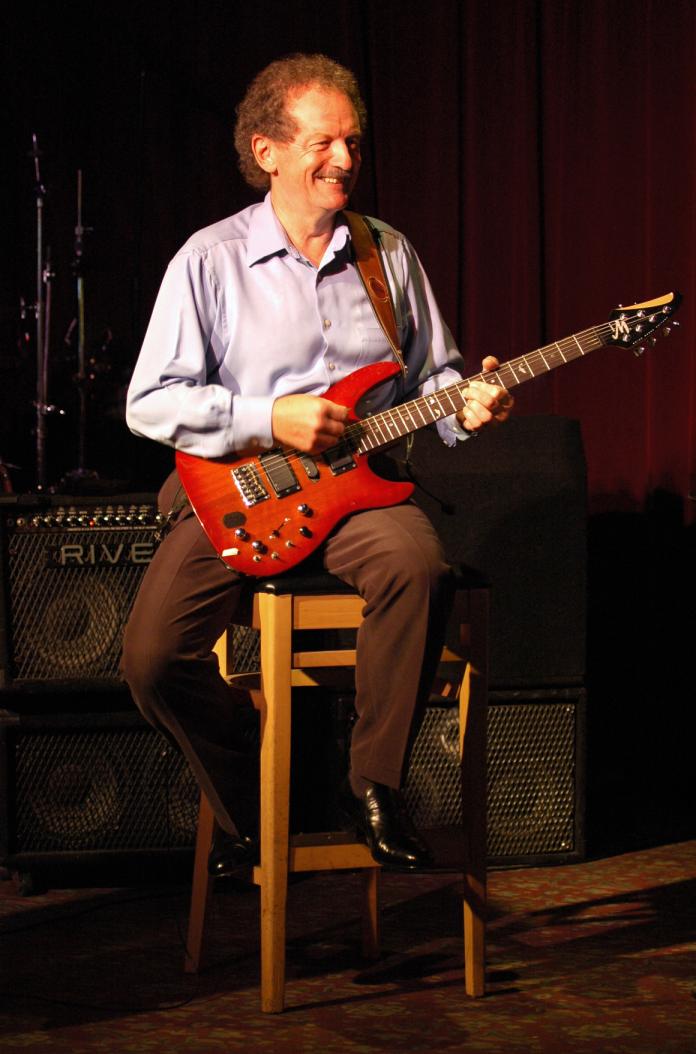 At the Colorado Belle March 15-17, more than $5,000 in cash and prizes will be given away in the Lucky Green Giveaway by the Lucky Green Prize Patrol. To participate, earn 10 points on the day you want your Lucky Green hat and wear it while you play and you could be selected at random to win prizes.
The Avi has introduced a brand new restaurant called Ristorante Aviano. It is the culmination of the last phase of the resort's recent expansions.
Through March 18 at the Avi in the South Parking Lot near the River Garden Pavilion, the Spring Market Extravaganza is taking place with more than 100 vendors that include food, crafts, jewelry, dolls, games and much more daily from 9 a.m. until dusk. It's free to browse.
A Health and Fitness Expo will be held at the Avi on Friday, March 30 from 2 p.m. to 8 p.m., featuring a variety of health and fitness related equipment and information. It's open to the general public.
The Laughlin Half Marathon will have a trial run on Saturday, March 31 at 9 a.m. It's billed as "The Flattest Trail in the West" on packed dirt with some gravel overlay, 250 feet above sea level located on the northwest side of the Avi behind the grandstands along the river. There is a three-and-a-half hour limit. Entry fees are from$15 to $55. There's also a 5K Trail Run and a 5K Valet Challenge for casino valet parkers that day with entry fees from $25 to $35. For information, call 702-340-4805 or visit www.laughlinhalfmarathon.com.
CONTINUE ON TO...:
>THIS WEEK'S LAS VEGAS NEWS
>LAST WEEK'S LAUGHLIN NEWS
>VEGAS VIEW FULL ARCHIVES
>Return to "Heard Around Town"
>Return to Las Vegas Leisure Guide