GENTING BUYS ECHELON TO BUILD RESORTS WORLD LAS VEGAS!

Malaysia-based Genting Group has acquired Boyd Gaming's Echelon site (formerly the Stardust) on the Strip for $350 million and outlined plans to build a $2 billion hotel-casino complex on the 87-acre site where development was halted almost five years ago due to the recession. Genting will need to gain licensing approval from Nevada gaming regulators before the casino can open.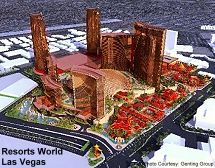 The initial phase of the Resorts World Las Vegas project expected to open in 2016 will include 3,500 rooms, a 175,000-square-foot casino, multiple restaurants and dining options, 250,000 square feet of retail space, more than 500,000 square feet of convention space, a theater and outdoor pool amenities.
Column Continues Below Advertisement
THE COOKING EXPERIENCE OPENS FOR CULINARY ENTHUSIASTS
The Cooking Experience by Mise En Place has opened at 9500 S. Eastern Avenue, Ste. 170. A wide variety of classes offer culinary experiences ranging from acquiring a new skill set to a weekend kitchen warrior adventure for bragging rights. Teaching the courses are Resident Chefs Cody Hinckley and Dave Lachowski and periodically special classes will be taught by renowned chefs. Classes vary from a quick 60-miniute Lunch Demo from noon to 1 p.m. for $25 to a Gourmet Class from 4-6:30 p.m. for $100. On weekends are Le Petit pastry classes for children 5 to 12 years of age.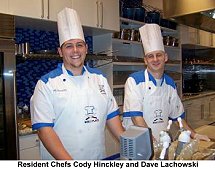 The recipes and themes change daily. Classes are being held Thursday through Sunday and will expand in April to include Wednesday, visit www.miseenplacenv.com.
GALAXY GREEN VALLEY LUXURY+ THEATRE OPENS
The media was invited to a preview of the new Galaxy Green Valley Luxury+ Theatre at 4500 E. Sunset Road and what a wonderful experience. The new eight-screen, 40,600-square-foot movie theater with affordable pricing features luxury amenities starting with the stadium-style seating that has incredible red cushioned reclining seats with powered footrests and extra wide rows to allow patrons an un-crowded experience. The giant movie screen is wall-to-wall and floor-to-ceiling. Premium concessions include beer on tap and wine service and there is reserved seating at no extra cost.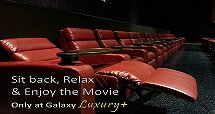 JON BON JOVI WILL APPEAR AT HARD ROCK
As a last minute booking, legendary rocker Jon Bon Jovi will be bringing his solo project to the The Joint at the Hard Rock Hotel on Sunday, March 24 with The Kings of Suburbia. Tickets start at $69.50.
SAPPHIRE POOL & DAY CLUB OPENS WITH CHEF SIMON ONBOARD
The all-new $8 million Sapphire Pool & Day Club will open on Cinco de Mayo weekend, May 2-5, and Celebrity Chef Kerry Simon will bring his gourmet food to the pool guests. The Sapphire Grill will offer anything from a quick snack to a full meal served Thursdays through Sundays. The upscale venue will feature 11 cabanas, daybeds, lounge chairs, country club locker rooms, an elevated VIP section, two bars and a merchandise store for entertaining 700 guests.
ROCK BAND DEF LEPPARD PERFORMS AT THE JOINT
Britain's premier arena rock band Def Leppard will play an exclusive residency entitled "VIVA Hysteria!" at The Joint at Hard Rock, March 22 through April 13. The band's set will feature a greatest hits segment in addition to their iconic album "HYSTERIA "released in 1987 being played in full. Produced exclusively by AEG Live, "VIVA Hysteria!" will feature an elaborate set design created only for Def Leppard's Las Vegas residency. Tickets start at $49.50.
EXTREME SPORTS & MUSIC FESTIVAL RETURNS TO SKATE PARK
The 18th Annual Extreme Thing Sports & Music Festival will return to Desert Breeze Park on Saturday, March 30 from 11 a.m. to 10 p.m. For the full line up of music acts, activities and demonstrations, visit www.extremething.com. Tickets are $17 in advance and $20 the day of the show.
MINT 400 NEWS
For the first time, 50 off-road race vehicles will parade down the Strip from Circus Circus to Mandalay Bay for the inaugural 4 Wheel Parts Mint 400 Off-Road Vehicle Parade at 3:15 p.m. on Wednesday, March 20. The procession will celebrate the 2013 General Tire Mint 400 presented by Polaris that will have 250 entries competing on Saturday, March 23 in nearby Jean, Nev. The parade will be led by Mint 400 founders Mel Larson, Norm Johnson and Grand Marshall, KJ Howe. All of The Mint 400 festivities are free and open to the public, including dedicated high-speed spectator areas at the race itself.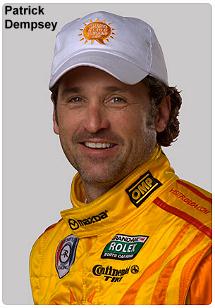 Accomplished racer and Hollywood actor Patrick Dempsey will be competing in the Mint 400. He will drive in the Zero One Odysseys Desert Challenge class. Dempsey is a veteran of the Baja 1000 competition. A documentary crew will be following the Mint 400 for Discovery. For the last year, they've been capturing Dempsey on and off the track as he prepares for his return this June to the 24 Hours of Le Mans for the first time since 2009. The show will air in four parts in August and will weave Dempsey's story with the history of other "racers that act" like McQueen, Garner and Paul Newman.
WHOOPI GOLDBERG RETURNS TO TREASURE ISLAND
Whoopi Goldberg, moderator of "The View" on ABC, will return to Treasure Island, April 5 at 9 p.m. She recently guest starred on the television programs "Suburgatory," "The Middle," "666 Park Avenue" and "Glee." Goldberg is also the author of many books including the children's book "Alice," the best-selling "Book," "Whoopi's Big Book of Manners" and "Sugar Plum Ballerinas." Tickets for her show start at $69.95.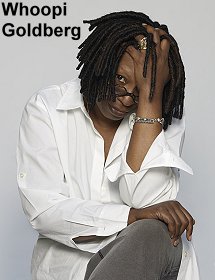 'HELL'S KITCHEN' WINNER WILL BECOME HEAD CHEF IN LAS VEGAS
Chef Gordon Ramsay has named 20 new competitors who will compete on the 11th season premiere of "Hell's Kitchen" airing on Tuesday, March 12 on FOX. The grand prize will be a head chef position working under Executive Chef Jeremy Berlin at Gordon Ramsay Pub & Grill at Caesars Palace.
ST. PATRICK'S DAY CELEBRATIONS
Celtic Feis, the annual three-day St. Patrick's Day event at Nine Fine Irishmen and the Brooklyn Bridge at New York-New York will take place March 15-17. Festivities include live entertainment, specialty cocktails and authentic cuisine. Entry on Friday and Saturday is free, and admission on Sunday is $25 including a pint of Guinness or a Jameson shot.
Lawry's The Prime Rib is holding a "Whodunit" dinner theater event called "The Case of the Unlucky Leprechaun" on Friday, March 15. Cost is $99, call 702-497-7936.
At Mandalay Bay, the Grammy Award-nominated band Muse will take the stage at the Mandalay Bay Events Center for a night of kilt-rockin' music. Tickets start at $39.50.
Many bars along the Strip will be celebrating with food and drink specials including: Public House at the Luxor with an appearance by the ladies of "Fantasy," Rí Rá Las Vegas with a two-day festival featuring live music starting at 2 p.m. on Saturday and Irish dancers; Dick's Last Resorts at Excalibur; Rock 'n Rita's at Circus Circus; Cabo Wabo Cantina inside Miracle Mile Shops going Baja-style and featuring Sammy Hagar's Green Waborita Waboritas; The Fat Bar on the Strip Friday through Sunday; and Rockhouse at The Grand Canal Shoppes.
The Silverton is holding a Skip The Strip party. For $30, guests will receive an all you can drink wristband valid at all casino bars from 2 – 6 p.m.
There will be a St. Baldrick's Head-Shaving Event on Saturday, March 16 from 5-6 p.m. led by a four-generation family team to raise money for childhood cancer held during the St. Patrick's Day Parade & Festival in Henderson.
FERRARO'S OFFERS LATE NIGHT LIVE JAZZ ON MONDAYS
The quartet Jazz Workshop is performing live every Monday night at Ferraro's Italian Restaurant & Wine Bar from 10 p.m. to 2 a.m. At 11 p.m., the restaurant's late offerings, which include 50 percent off the full menu and 25 percent off drinks, start. There's no cover fee.
BELLAGIO INTRODUCES A MASTER SOMMELIER'S WINE CLASSROOM
The Bellagio with a record 17 sommeliers and the only resort in the world with three Master Sommelier is presenting "A Master Sommelier's Wine Classroom," an interactive series of 90-minute seminars led by Bellagio's highly trained and skilled wine team. Classes are the third Wednesday of every month at Michael Mina restaurant.
FIRST 2013 PROJECT DINNER TABLE WILL BE AT NEON MUSEUM
The first Project Dinner Table experience for 2013 will take place Saturday, April 20 at the Neon Museum and feature chefs from the MGM Grand. Tickets are available at www.ProjectDinnerTable.com. Season four will include six community dinners: April 20, May 18, June 29, Sept. 21, Oct. 19 and Nov. 10. For the first time, Project Dinner Table will offer an annual membership program. For $39 dollars, members will receive special advantages and offers throughout the year and there will also be four additional member events.
TOP OF NEXT COLUMN
HOW TO DESTROY ANGELS WILL MAKE TOUR STOP AT THE PALMS
Following their Coachella debut, Trent Reznor's collective project How to Destroy Angels will perform live at The Pearl Concert Theater inside the Palms on Saturday, April 13 at 8 p.m. Tickets are $30.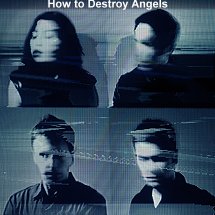 The Los Angeles-based artists How to Destroy Angels recently announced North American tour dates, along with a March 5 release date for their new Columbia Records album, "Welcome Oblivion."
ROCK FAVORITES HEADLINE AT ORLEANS ARENA
"Bob Rocks" is an '80s Metal Festival that will feature an all-star line-up including Vince Neil of Motley Crue, Night Ranger, Skid Row, Warrant and Quiet Riot at the Orleans Arena on March 22. Performances will begin at 6:20 p.m. and tickets start at $15.
MELISSA GORGA HOSTS AUTOGRAPH SIGNING AT SUGAR FACTORY
"The Real Housewives of New Jersey" star and recording artist, Melissa Gorga, will host a meet-and-greet at Sugar Factory inside the Miracle Mile Shops at Planet Hollywood, at 1 p.m., on Saturday, March 23. Gorga will sign autographs at the popular sweet shop and fans who purchase one of Sugar Factory's famous Couture Pops will have the opportunity to meet and take photos with the "I Just Wanna" singer.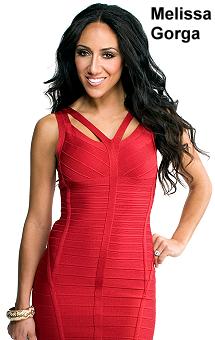 TRAVIE MCCOY OF GYM CLASS HEROS VISITS PURE NIGHTCLUB
Travie McCoy of the alternative hip-hop band Gym Class Heroes will visit PURE Nightclub at Caesars Palace for a special live performance on Saturday, March 16. The "Billboard" HOT 100 artist is known for his hit single "Billionaire."
VEGAS POOL BUILDER WILL BE FEATURED ON HGTV.COM WEBSITE
Las Vegas pool builder and design and lifestyle author, Joseph M. Vassallo, president of Paragon Pools in Las Vegas has been selected as a featured designer for HGTV.com's Designer's Portfolio, which is a special section within the TV programming's website. Vassallo's Designer's Portfolio – Outdoors includes 35 images from his company's award winning collection of custom pools and spas with more images to be added on an ongoing basis.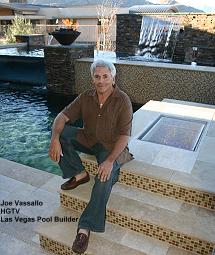 BASEBALL ICON FRANK THOMAS HOLDS 'BIG HURT BEER MVP' NIGHT
Two-time MVP baseball player Frank Thomas is in the Big Hurt Beer business with new commercials for the roll-out of the Big Hurt MVP bottles being planned along with a market strategy for Las Vegas. Thomas will be promoting a special "Big Hurt MVP" night at the Meatball Spot in Town Square on March 20 between 6 and 8 p.m. to debut Big Hurt Beer in the new bottles.
Big Hurt Beer is the brainchild of Thomas and experienced brewer Jeff Moses. They launched Big Hurt Beer in January of 2012 in 24-ounce cans, which have become collector items. The company introduced its 12-ounce can in May of 2012. Big Hurt Beer is an imperial lager with an all-star taste.
MICHAEL FIRESTONE'S "MJ LIVE!" TRIBUTE SHOW IS AT THE RIO
Michael Jackson impersonator Michael Firestone sings live and stars in the tribute show "MJ Live!" at the Crown Theater in the Rio with eight backup dancers at 8:45 p.m. every night. General Admission is $51.10.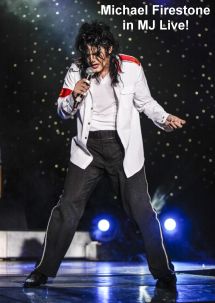 The tribute artist lives in Las Vegas and grew up as the son of an Air Force serviceman. Moving around a lot, he's lived in North Carolina, England and New York where he was born. It was in North Carolina as a teen-ager where he began working on his career and was self-taught.
NEWSY NOTES
FIRST Food & Bar at Palazzo and Rattlecan that opened at the Venetian just last year have both closed. The plan is to relocate them somewhere else.
Singer, songwriter and Grammy Award-winning Miguel Jontel Pimentel, better known as Miguel, will host at LAX Nightclub inside the Luxor on Friday, March 15. He is breaking from his tour with Alicia Keys.
Pop-country musician Uncle Kracker will perform at Gilley's Saloon, Dance Hall & Bar-B-Que at Treasure Island on March 18 at 8 p.m. Kracker's current album, "Midnight Special," was released in November. There is no charge to attend the performance.

Celebrated confection company Sugar Factory will launch its new "Rainbow of Sugar" Couture Pop online and in stores on Monday, April 1.
Pop sensation Ke$ha is playing host at PURE Nightclub inside Caesars Palace on March 12 for the club's anniversary party.
R&B hit maker Jeremih will do a special live performance at Chateau Nightclub & Gardens inside Paris on Saturday, March 16. He has a new album featuring A-list collaborations set for release next month.
The Chicago Cubs will make their ninth straight appearance in Las Vegas for two games against the two-time American League Champions Texas Rangers on March 16 and 17 at 1:05 p.m. at Cashman Field.
On Sat., March 16 from 2 – 5 p.m. at the E String Bar & Grill in Henderson, a jazz octet will pay tribute to the West Coast's famous jazz hangout The Lighthouse Café.
Posh Boutique Nightclub will host a UFC 158 viewing party as welterweight champion, Georges St-Pierre, defends his title against bad boy rival, Nick Diaz, starting at 6 p.m. on Saturday, March 16.
Emmy Award-winning actor and comedian Brad Garrett and some of Hollywood's successful acting teachers are bringing the CRAFT Acting Studio to Las Vegas for a seven-day workshop at the Art Square Theatre, March 25-31. For information and pricing, e-mail: craftacting@yahoo.com.
ROLEX WILL EXPAND - NICHOLAS KIRKWOOD STORE WILL OPEN
The Esplanade at Wynn this season will transform the Rolex store into the premier flagship for North America featuring the only Rolex experience on the continent. The Rolex experience will host unique historical pieces for a limited time from the Rolex archives and feature one-of-a-kind timepieces.
On the Encore Esplanade, the Nite Life space will become Nicholas Kirkwood with designs that have become a must-have addition for shoe collectors. The store's facade will include large open windows to showcase the beautiful designs.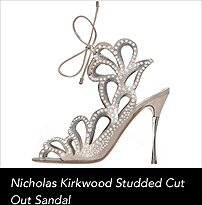 Both stores are scheduled to open before the start of Memorial Day weekend.
SAM'S TOWN PLANS GAME SHOW WITH BOB EUBANKS
Sam's Town is holding an exclusive event for its B Connected members. The interactive game show event, "America's Greatest Game Shows Live on Stage!," will take place at 1 p.m. and 5 p.m. on Saturday, March 30 and be hosted by legendary game show host Bob Eubanks. Forty-four randomly selected participants from each show will participate on stage in one of nine games to win cash prizes.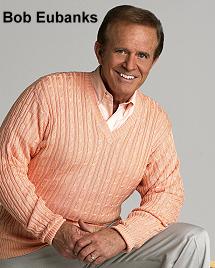 WESTIN ELEMENT HOTEL IN SUMMERLIN GETS GREEN LIGHT
The United States Green Building Council (USGBC) gave the 123-room Element, a new Westin hotel brand that promotes green practices, in Summerlin where President Barack Obama stayed in January 2012 its LEED Certification as a green building.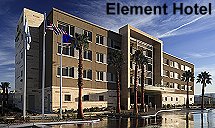 The upscale corporate hotel reveals clean and green features like the recycle composite products that went into producing the flooring and energy efficient next generation fluorescent lights. Generous natural lighting translates into less use of electric light. Electric lighting is a huge contributor to increased use of air conditioning during warmer weather.
Next door to the hotel, Las Vegas Cyclery specializing in sales and bicycle tours is the only zero net bike shop in the country. The 10,000-square-foot building uses solar and onsite wind power to produce more energy than it uses.
Column Continues Below Advertisement
CONTINUE ON TO...:

THIS WEEK'S >LAUGHLIN NEWS
LAST WEEK'S >LAS VEGAS NEWS
>VEGAS VIEW FULL NEWS ARCHIVES
Return to >"Heard Around Town"
Return to >Las Vegas Leisure Guide