ZZ TOP WITH ORIGINAL MEMBERS PERFORMS AT THE RIVERSIDE!

ZZ TOP aka "That Little Ole Band from Texas" is the longest running major rock band with all original members. The group will headline the Riverside Amphitheater on Saturday, March 29 at 8:30 p.m. Tickets start at $40.

Of course there are only three members: guitarist/vocalist Billy Gibbons, bassist/vocalist Dusty Hill and drummer Frank Beard; but, it's still a remarkable achievement that they are very much together after more than 40 years of southern rock and blues. ZZ TOP was a staple of FM radio in the 70s with classic songs like "La Grange," "Tush" and "Beer Drinkers and Hell Raisers," but became international superstars in the 80s when videos for their songs "Legs," "Gimme All Your Lovin" and "Sharp Dressed Man" ran around the world on MTV.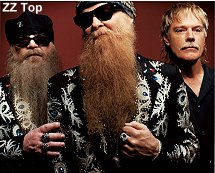 In 2004, the Texas trio was inducted into the Rock and Roll Hall of Fame. They have sold millions of albums over the course of their career, have been officially designated as Heroes of the State of Texas, have been referenced in countless cartoons and sitcoms, and are true rock icons.
REBA MCENTIRE HEADLINES NEW LAUGHLIN EVENTS CENTER
Reba McEntire will return to Laughlin for a special performance on March 15 in the city's brand new Laughlin Events Center. The singer, songwriter and actress has accumulated a wide array of awards including seven Academy of Country Music Top Female Vocalist awards and four consecutive Country Music Awards for Female Vocalist of the Year. Tickets range from $50-$350.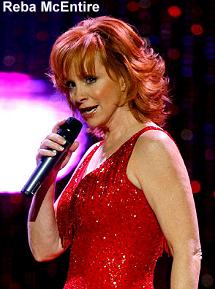 McEntire has released 25 studio albums, acquired 34 No. 1 singles, and 28 albums have been certified Gold, Platinum or Multi-Platinum in sales by the RIAA.
As an actress, McEntire has had the lead in the Broadway revival of "Annie Get Your Gun" and starred in her television sitcom "Reba" from 2001-2007 for which she was nominated for the Golden Globe Award for Best Performance by an Actress in a Television Series--Musical or Comedy.
WILLIE NELSON VISITS E CENTER AT THE EDGEWATER
Willie Nelson and Family will headline at the Edgewater's E Center on Saturday, March 29 at 7:30 p.m. Tickets range from $45 to $95.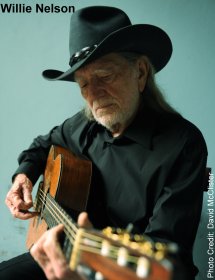 Nelson's career has spanned six decades with a catalog of more than 200 albums and recordings like "Crazy," "Hello Walls," "Red Headed Stranger" and "Stardust." In the last five years alone, he made 10 new releases, two of which received Grammy nominations, and a career-spanning box set. He released his first novel and again headlined Farm Aid, an event he co-founded in 1985, all the while continuing to lobby against horse slaughter and producing his own blend of biodiesel fuel. Nelson tours tirelessly, climbing aboard Honeysuckle Rose III. His first two buses he rode into the ground.
ST. PATRICK'S DAY ENTERTAINMENT HAPPENINGS
Colorado Belle/Edgewater
With St. Patrick's Day falling on a Monday this year, it is a natural to make it a three-day blast by including the weekend. The Colorado Belle will play host to Shamrocks & Shenanigans, the annual St. Patrick's Day festival held on the Riverwalk between the Belle and Edgewater with free music, food and beverages March 14-16. New this year is the outdoor stage and patio area of the recently opened Loading Dock Bar & Grille at the Colorado Belle. Music will be provided by Killian's Angels and Paddy's Pig.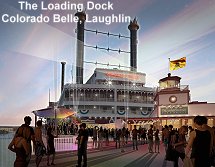 Killian's Angels is a Las Vegas-based, all-female Irish band known for their original material. In fact, one of their original arrangements, "Celtic High Step" (aka "The High Reels") was featured in the October 2012 premier episode in the Emmy-nominated CBS drama, "Elementary."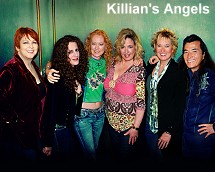 Paddy's Pig is a Southern California-based Irish/Celtic band that bills itself as playing "curly-tailed, mud-drenched, acoustic Irish music." They play this music at every Irish pub/bar in the greater L.A. area. Their current CD is "Do Your Worst."
Hours will be 4-9 p.m. Friday, March 14; 11 a.m.-7 p.m. Saturday, March 15; and noon-7 p.m. Sunday, March 16. The bands will start playing approximately a half hour after the start of each day's festival and continue to play sets throughout the day. For information, visit www.coloradobelle.com.
Tropicana
At the Tropicana performing in the Caboose Lounge will be troubadour Pat O'Brien. This Galway, Ireland, native will add more Irish tunes to his sets in honor of the holiday on March 16 and 17 from 6-10 p.m.
Golden Nugget
The Golden Nugget will be holding a "St. Patrick's Weekend Fest" Friday-Sunday, March 14-16. The front parking lot will be transformed into a nightclub with a stage, a bar and food booths and hold giveaways throughout the three-day fest. The music will be provided by Tony Marques Band and Venus Rising. Hours will be Friday 1-10 p.m.; Saturday 11 a.m.-midnight; and Sunday 11 a.m.-5 p.m.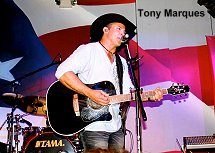 Tony Marques and his country band are based out of Las Vegas and have appeared in Laughlin many times. This popular group has played cowboy events for the National Finals Rodeo and PBR in Las Vegas, and also when NASCAR comes to town. Marques has also opened for numerous name country acts when they visit Las Vegas including Toby Keith, who handpicked the group to perform at his I Love This Bar and Grill inside Harrah's. They were the house band there from August of 2005 through the end of January 2009. Marques still performs at Toby Keith's in Las Vegas at least once a month.
The Las Vegas-based band Venus Rising features group leader Heather Riggi on lead vocals. The band plays a variety of top 40, rock, pop, '70s-'90s standards and touches of jazz.
LAUGHLIN EVENTS CENTER ANNOUNCES STAR-STUDDED LINEUP
The new Laughlin Events Center has announced a star-studded lineup for the inaugural year. Check out this list: country group Rascal Flatts April 12; platinum-selling country artist Jason Aldean April 24; legendary rock band Lynyrd Skynyrd April 26; Latin Grammy Award-winners Los Tigres Del Norte with Paquita la del Barrio May 3; and chart-topping country and bluegrass legend Alan Jackson May 17.
E-CENTER AT EDGEWATER SCHEDULES MUSIC LEGENDS
The E-Center at Edgewater has announced three music masters for the concert season: Grammy Award-winner Willie Nelson and Family March 29; Blues Traveler April 5; and Country Music Hall of Fame artist Merle Haggard June 7.
TOP OF NEXT COLUMN
BELLE HOLDS 16TH ANNUAL BLUES AND BREWS FESTIVAL
The 16th Annual Blues and Brews Festival with food, beer and great blues bands will take place at the Colorado Belle Casino Resort April 4-6. The event's four featured bands will include: Memphis bluesman, guitarist and soulful vocalist Preston Shannon; the reigning "King of Beale Street," bluesman John Earl & The BoogieMan Band; Chris Hiatt and his band Cold Shot; and Deb Ryder and the Blues Ryders.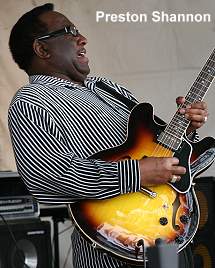 COLORADO BELLE OPENS LOADING DOCK BAR & GRILLE
Finishing construction, the Colorado Belle has opened its new restaurant The Loading Dock and Grille featuring Southwestern Cuisine. The 250-seat eatery occupies the "bow" of the "boat" and offers both indoor and outdoor patio seating for 92 guests. The Loading Dock features free live entertainment, two bars, and an open fire grill. It opens daily at 7 a.m.
The décor reflects a river culture-warehouse style with photos of riverboats from the turn of the last century and utilizes raw steel, aged paint, vintage stencils, repurposed wood, polished concrete, oxidized metal, galvanized metal, weathered nautical rope and props and artifacts.
'DEFENDING THE CAVEMAN ' SPENDS A FEW WEEKS AT HARRAH'S
The one-man play "Defending the Caveman" will appear at Harrah's Fiesta Showroom March 29-April 20 at 8 p.m. Tickets are $29.50/$40.50.
"Defending the Caveman" is the longest running solo play in Broadway history. Rob Becker's comedy has become a peacemaker in the ongoing misunderstandings between men and women. A worldwide hit, "Defending the Caveman" has had huge success in more than 30 countries and is performed in more than 15 languages. Stand-up comic Becker wrote the play over a three-year period during his informal study of anthropology, prehistory, psychology, sociology and mythology.
HARRAH'S HOSTS FEATS OF STRENGTH COMPETITIONS
The Amateur Athletic Union (AAU) Powerlifting, Weightlifting and Feats of Strength competitions – men's and women's divisions, plus youth divisions, will be held in Harrah's Banquet Rooms and Rio Vista Outdoor Amphitheater April 4-6. Lifting events in the banquet rooms will start at 8 a.m. Friday-Sunday. Feats of Strength in the Outdoor Amphitheater will be at 3 p.m. all three days. There's a $10 admission fee each day to watch the competitions. For more information, email naturalpower@earhtlink.net.
MARK POOLOS AND SCOTT LONG ARE FUTURE EDGEWATER COMEDIANS
Comedians invade the Edgewater Showroom weekly for "Comedy on the Edge" every Friday through Sunday at 7 p.m. Two different comedians are featured each week. The upcoming lineup includes: David Nickerson and Garet Webb March 28-30; Mike "Wally" Walter and A.J. Finnery April 4-6; Bill Campbell and Johnny Pizzi April 11-13; and Del Van Dyke and Marvin Deloach April 18-20. Tickets are $10. On Sunday, U.S. veterans receive a $2 discount.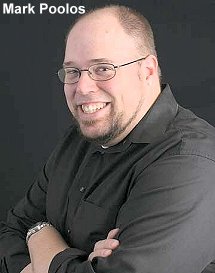 Mark Poolos and Joe Cocozzello will create the laughter March 14-16. Poolos is 6'7" and a 350-pound giant. In his act, Poolos weaves real stories about life as a jolly giant and gives a very unique point of view at life to create his own style of comedy. His comedy routine melds observational humor, one-liners, family humor, and humorous original songs with guitar accompaniment. Pooles is a true road dog, performing in 40 states including Nevada and California. To start his career he co-starred in two independent films "Attack of the Killer Snow Cone Zombies" and "Joanie Loves Furbies."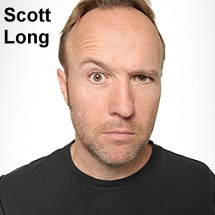 Scott Long and Todd Link will co-headline March 21-23. Long is America's bipolar comedian. He walks between the good Scott/bad Scott microphones, depending on what the subject is. He has appeared on NBC and FOX TV, is a regular on syndicated radio shows like ESPN, Fox Sports, and the Bob and Tom Show and is in regular rotation on XM satellite radio's Comedy Channel. No two Scott Long performances are ever the same. Depending on the audience he can bring a PG to R-rated show. His latest show "Good Dad... Not a Great Dad" is edgy and sometimes poignant with an exploration of having twins at age 40.
RIVERSIDE FEATURES BACK-TO-BACK TRIBUTE SHOWS
The first show will be a tribute to Johnny Cash. "Man in Black" honors the great singer and songwriter both visually and with an accurate musical recreation in Don's Celebrity Theatre at the Riverside Resort March 19-23 at 8 p.m. This show delivers the raw prowess that made Johnny Cash a 20th century pop culture figure, while capturing his ability to cross musical genres, age and ethnic barriers to bring a classic sound that is immediately recognized. Tickets are $35.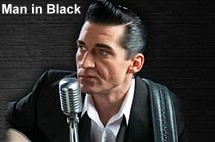 The second show "Winter Dance Party" pays tribute to Buddy Holly, Ritchie Valens and The Big Bopper, March 25-30. John Mueller's "Winter Dance Party" is the official live and authentic re-creation of Buddy Holly, Ritchie Valens and the Big Bopper's final tour and the only show endorsed by the Holly, Valens and Richardson estates. Each live concert performance includes over two hours of unbridled, high voltage entertainment featuring 50s hit tunes, including "That'll be the Day," "Peggy Sue," "Oh Boy," "Rave On," "La Bamba," "Chantilly Lace" and many more. Tickets are $32.
DIAMOND RIO VISIT AVI GRAND BALLROOM
Country band Diamond Rio will perform at the Avi Grand Ballroom on Saturday, March 22 at 8 p.m. Tickets are $22.50 and $27.50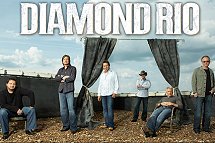 Making the transition from mainstream country music to a Christian deal with Word Records was not a major stretch for Diamond Rio. The group has long been known for such positive hits as "I Believe," "Mama Don't Forget to Pray for Me" and "One More Day." Formed in 1984, Diamond Rio features Roe, Olander, drummer Brian Prout, keyboardist Dan Truman, bassist Dana Williams and Gene Johnson on mandolin, guitar and fiddle. The band signed with Arista in 1988 and embarked on one of the most successful careers in country music.
QUICK NOTES
The 3rd Annual Fort Mojave Classic PRCA Xtreme Bulls will be held March 21-22 at 7:30 p.m. In a unique partnership with the Fort Mojave Indian Tribe, the world's top bull riders will converge on the Mojave Crossing Event Center in Arizona, just across the river from the AVI Resort, to compete for more than $50,000 in prize money. Tickets are: $30 Gold Buckle reserved seating; $20 reserved seating; $10 general admission; $5 ages 2-10.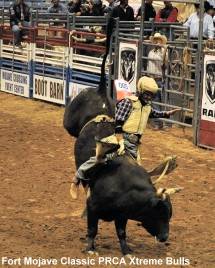 There will be a Viewing Party for UFC 171 shown via closed circuit on March 15 in the Gold Diggers Nightclub at the Golden Nugget from 6-10 p.m. featuring Hendricks vs Lawler and Condit vs Woodley. Charge is $20 with one drink included.

CONTINUE ON TO...:


THIS WEEK'S >LAS VEGAS NEWS
LAST WEEK'S >LAUGHLIN NEWS
>VEGAS VIEW FULL ARCHIVES
Return to >"Heard Around Town"
Return to >Las Vegas Leisure Guide