<!A-- Left Column -->

A lineup of blues artists will set the stage for the music festival being held along the Colorado River when the annual Blues & Brews Festival returns to the Colorado Belle and Edgewater, March 21-23. Free, non-stop entertainment will be available all weekend long in the Colorado Belle's Center Circle. Blues bands will rotate throughout the day on the outdoor stage. Featured musicians will include John Earl and the Boogey Man Band, Lady "J" Huston, Brad Wilson, Michael Burks and Chris Hiatt.
John Earl & The Boogey Man Band was formed in 1989 and has since shared the stage with well-known musicians such as The Blues Brothers, Santana and Foreigner. They were the first Las Vegas band to play The Joint inside the Hard Rock and the first to perform at Mandalay Bay's House of Blues. Their original musical score is the soundtrack to the animated film seen nightly at The Fremont Street Experience.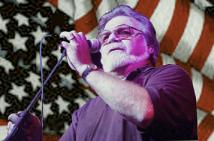 Chris Hiatt's incredible tribute to Stevie Ray Vaughan has taken the musician all around the world, most recently to Scandinavia in 2007, where Hiatt completed his 11th sold-out tour. His tribute show is eerily close to the original, complete with Vaughan's signature black flat-brimmed hat and has become a favorite in Laughlin.
Blues powerhouse Michael Burks was born with blues in his blood, as both his father and grandfather were passionate musicians. After years of performing, Burks released his self-produced debut album in 1997, grabbing the attention of critics and fans, as well as a W.C. Handy Blues Award nomination for Best New Artist in 2000.
The obvious talent and skill portrayed in Brad Wilson's music has resulted in multiple awards for Best Songwriter and Best Blues Group/Artist, as well as the release of 10 records. His sound is often been referred to as liquid metal.
Lady "J" Huston grew up in St. Louis, Mo., where she performed as a modern dancer with her mother, before working with vocalist Johnnie Johnson. She joined the legendary Albert "Blues Boy" King band when she was 18, and toured with them for several years. As a multi-talented entertainer and musician, Huston has performed with stars such as Muddy Waters, John Lee Hooker, B.B. King and Etta James.
The Aquarius will host a performance by Wayne Newton on Saturday, March 15 at 8 p.m. in the Aquarius Outdoor Amphitheater. The legendary headliner, a longtime Laughlin favorite, will delight folks with his energized presence, beloved hit songs and signature brand of music and comedy. Tickets are $30 and $40.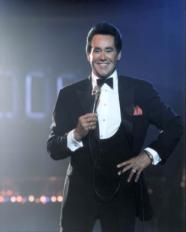 Newton has been enchanting audiences for decades with his infectious personality and his legendary voice. With an entertainment history starting when he was only five years old, Newton was a seasoned veteran of radio and television by age 12 and by 16, was a regular on the Las Vegas circuit. Newton is known for such memorable hits as Danke Schoen, Bill Bailey, Red Roses for a Blue Lady and Daddy Don't You Walk So Fast among many others.

TOP OF NEXT COLUMN
Upcoming performers following Newton include Travis Tritt on March 29; Creedence Clearwater Revisited on April 13; Foreigner on April 18 and 19; Trace Adkins on May 10 and the Pointer Sisters on May 17.
Glen Campbell will take center stage in Don's Celebrity Theatre at the Riverside, March 19-23. He'll perform 8 p.m. shows plus a 3 p.m. matinee on Thursday. Tickets range from $34 to $50, call 800-227-3849.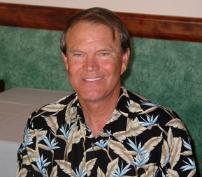 During his 40 years in show business, Campbell has released more than 70 albums. He has sold 45 million records and racked up 12 RIAA Gold albums, four Platinum albums and one Double-Platinum album. Of his 75 trips up the charts, 27 landed in the Top 10.
In 1968, Tommy Smothers caught Campbell's guest-star appearance on The Joey Bishop Show. Impressed, Tommy and Dick Smothers asked Campbell to host their summer replacement series, The Summer Brothers Smothers Show. Campbell's musical proficiency and natural wit had CBS executives offer him his own series. The Glen Campbell Goodtime Hour took to the airwaves in January 1969. The popular CBS musical variety series was simulcast on the BBC from England to Singapore to Australia and paved the way for five BBC specials. He has toured the UK, Europe, Southeast Asia, Australia and New Zealand. As recently as 2000, Campbell's popularity in the UK sustained a 31-day tour of the region.
In 1969, Campbell had a hit with True Grit, recorded for the soundtrack of the movie in which he starred with John Wayne. His star continued to shine through the next decade. Two of his singles landed at No. 1 on both country and pop charts: Rhinestone Cowboy in 1975 and Southern Nights in 1977.
In the 1990s, Campbell released a series of gospel albums, which opened up new vistas for the star and garnered him a Dove Award. His tell-all autobiography, Rhinestone Cowboy, shot to the best-seller list when it was released in 1994. He released The Glen Campbell Collection (1962-1989) in 1997 and a new Christmas album in 1999.
Edgewater and Colorado Belle players are experiencing the luck of the Irish this month with more than $100,000 in cash and prizes being awarded in the month-long St. Patrick's Day celebration.
Players can earn up to 10 times their points through March 30 during Multiplier Mania at the Colorado Belle. The more points a player earns, the higher their points will be multiplied - up to 10 times. At the Edgewater, members can play the Luck of the Irish $20,000 Giveaway through March 17 for their chance to win up to $1,000 a day. Drawings are held daily at 5 p.m.
This St. Patrick's Day, the Colorado Belle will hold their $50,000 Slot Tournament. Play takes place from 9 a.m. to 3 p.m. on March 17 and1 8. There will be an awards dinner and presentation at 6 p.m., where the first place winner will receive $10,000 in cash. The tournament action continues at Edgewater with the popular Everyone's a Winner Slot Tournament March 24 and 25. All participants are guaranteed to win at least $50 with a chance at the top prize of $5,000. To enter these tournaments, call 1-877-480-2747.
In March, the Party Pit will be where table game players will be rewarded with exclusive prizes each weekend, every Friday at 6 p.m. through Sunday at 6 p.m., beginning March 14. There will be another exclusive table game coming to the Edgewater and Colorado Belle. Slingo Bonus Bet 21 will be a one-on-one game of Blackjack where the player can place up to 10 Bonus Bets that pay as much as 19-1.
The Lettermen will appear at the Tropicana Express on Saturday, March 27 at 8 p.m. Tickets are $25 and $35.
The Spring Market Extravaganza is taking place through March 23 in the South Parking Lot at the Avi Resort. Vendors are selling all types of merchandise and food daily from 9 a.m. to 5 p.m. and it's free to browse.
It will be The Magic of Ireland at the Avi Convention Center on March 17. The Irish dance and music production will be performed twice that day at 2 and 7 p.m. Admission is $12 and $15.
CONTINUE ON TO...:
>THIS WEEK'S LAS VEGAS NEWS
>LAST WEEK'S LAUGHLIN NEWS
>VEGAS VIEW FULL ARCHIVES
>Return to "Heard Around Town"
>Return to Las Vegas Leisure Guide